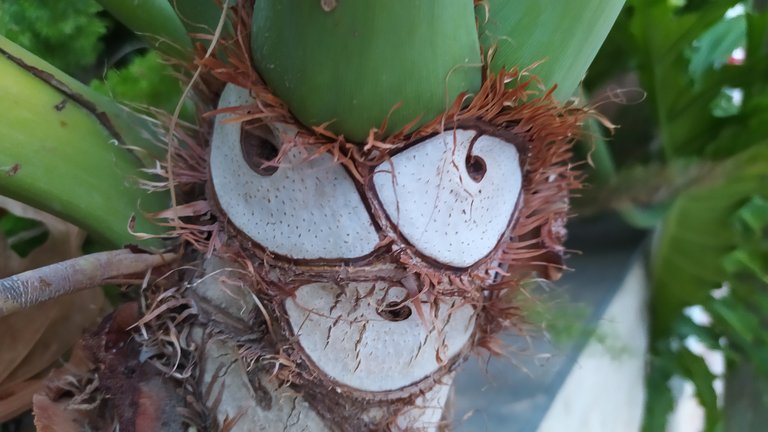 Monday. Like some deja vu, we start from the beginning, like two weeks ago. New week, new kickoff, and how long these poor posts of mine will last this time, it is not known yet. To be honest, nothing else falls under the same feeling. I mean, it is not the same kind of a "Monday". It was fake before, as I was still on vacation so, it was not that important if it was Monday or not. Today, it does count. Well, the first day at work, after... would be good if I could even roughly count how many weeks I enjoyed the freedom from going to work. I am not surprised I can not provide you with that information. My mind is just out of service right now. And out of the connection. Clumsy, to say the least.
So I treated myself now with chocolate, that's a sin in an actifit report!! Even that face from the first photo is questioning my decision! Oh, well, that is just a palm tree, you see I already imagine things that don't exist. The angry face is not so angry anymore, but, look this: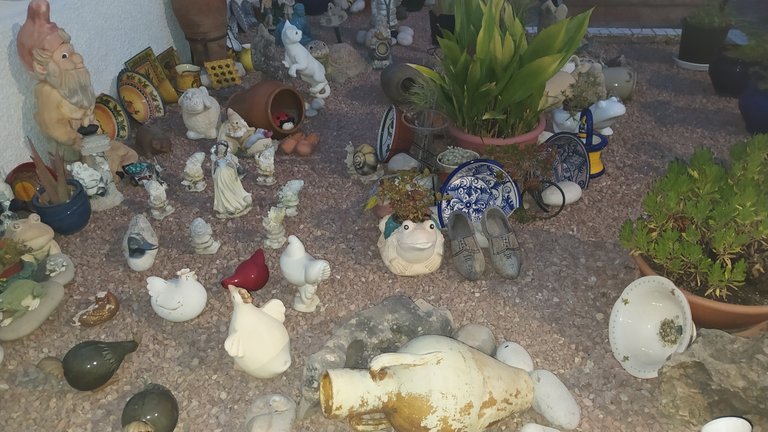 What is happening here... is it a garden full of decoration or stone-living creatures? Chickens, snails, frogs, Snow White and the Seven Dwarfs :D ... Clogs, plates, ladybugs, unidentified objects and finally, a cat. It's not real again, but it's a cat. I am wondering does it count... Not really, the cats decided not to show up today.
Well, this short after-work walk post will end here, with a random photo I took before the sun went to other places to shine. Dreams, I am coming!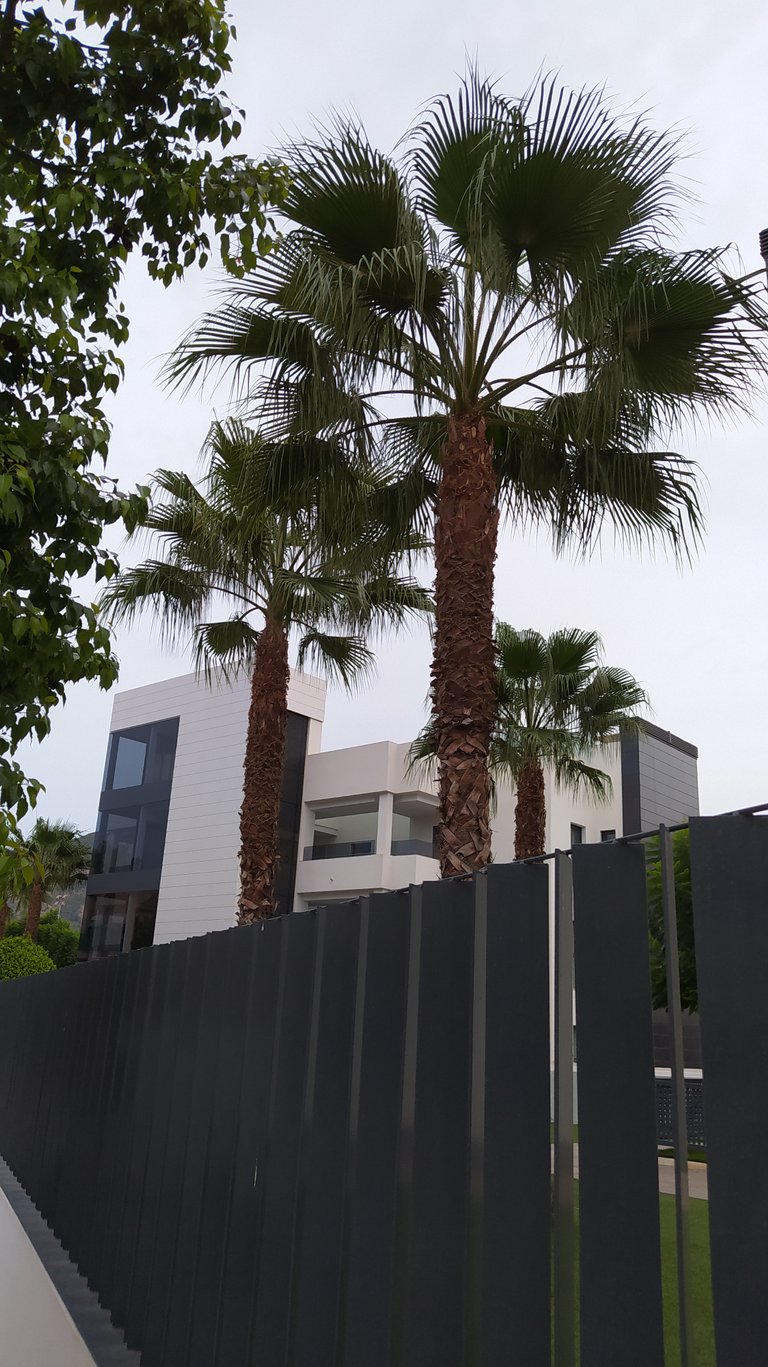 This report was published via Actifit app (Android | iOS). Check out the original version here on actifit.io




6648