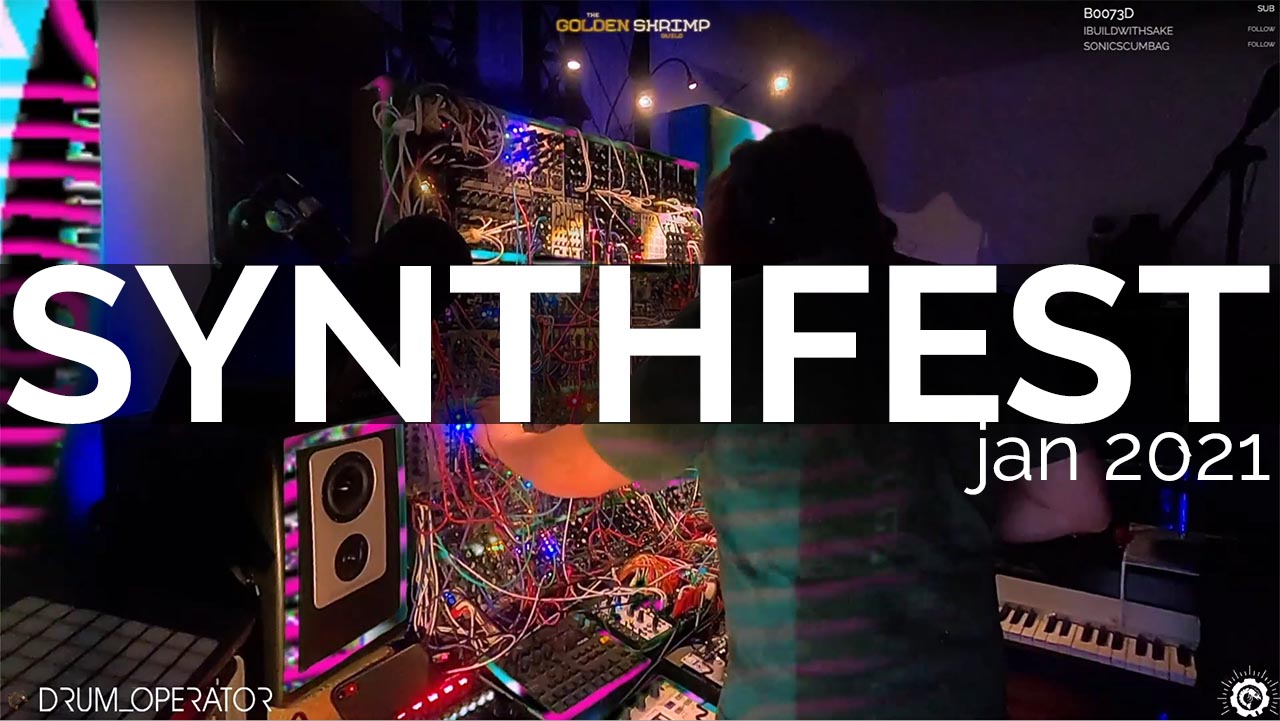 This twenty-eight minute excerpt starts more or less in the thick of an ambient / idm live set I improvised for January's Synthfest with the Golden Shrimp Guild. At one point somebody in chat described it as Tim Hecker DnB which I took as the highest form of compliment ... despite not having much of a direction at the start I was pretty pleased with the maximalist place this clip starts and its dissolution into a pastiche of distorted sound. This was not only my first stream with the Qu-bit Data Bender but my first time experimenting with it at all: I literally tossed it in the rack moments before going live and it did not disappoint despite some initial trouble wrangling in it's broken cd glitch insanity.
I've got the UDO Super 6 fully integrated with the Hermod and generative matrix at this point so many of the plucky sound on top in this clip were live looped and manipulated both from a midi and fx modulation perspective. Having the ability to reach down and perform in a more immediate and less programmed way has been a godsend ... and the UDO is an endless source of timbres I have never had access to.
I'm about to integrate a second Sinfonion into my rig, enabling me to roll with eight full voices of quantized goodness and take my live improvisational composition to the next level. If you want to follow along, I'll be streaming a good bit this week at: www.twitch.tv/drum_operator
Final Note: My sincere apologies to @d-vine and @tygertyger as I was supposed to appear on @one.tribe.radio last week and managed to miss all of their discord correspondence whilest moving. They put a ton of time into their show and add a lot of value to the Hive music community so check their station out and forgive me my overwhelmed dumbassery.