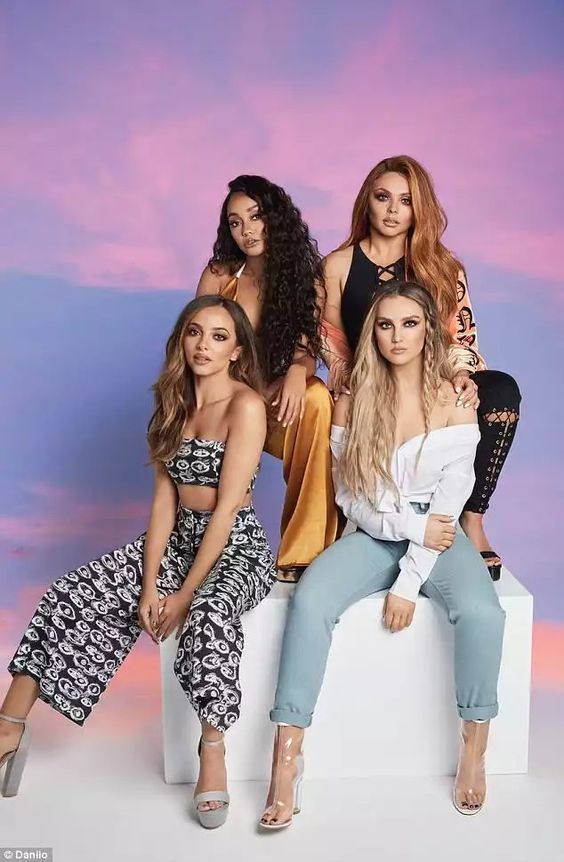 Fuente

Hola personitas lindas de Hive, espero que estén teniendo un maravilloso día, hoy les vengo a hablar sobre Little Mix, uno de mis grupos de chicas favorito. Aquí les voy a mencionar las razones por las que que son el mejor grupo de chicas del mundo y el estándar para los otros grupos de chicas.
Primero comencemos con quienes son: Little Mix es un grupo de chicas británico formado en la temporada 2011 de The X Factor. Fueron el primer grupo en ganar el concurso y han firmado con las discográficas RCA y Columbia Records. Sus miembros actuales son Jade Thirlwall, Perrie Edwards y Leigh-Anne Pinnock. La cuarta integrante original, Jesy Nelson, dejó el grupo en diciembre de 2020.
Hello cute people of Hive, I hope you are having a wonderful day, today I am going to tell you about Little Mix, one of my favorite girl groups. Here I am going to mention the reasons why they are the best girl group in the world and the standard for other girl groups.
First, let's start with who they are:Little Mix are a British girl group formed in 2011 season of The X Factor. They were the first group to win the competition and are signed with record labels RCA and Columbia Records. The current members are Jade Thirlwall, Perrie Edwards and Leigh-Anne Pinnock. The original fourth member, Jesy Nelson, left the group in December 2020.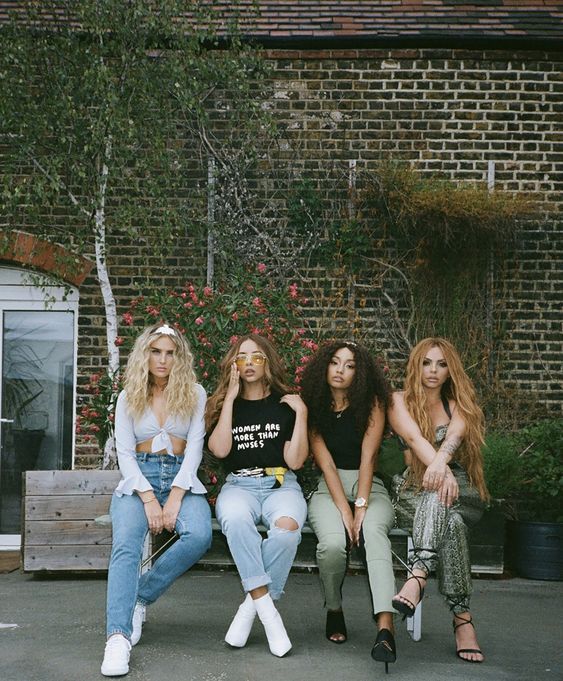 Fuente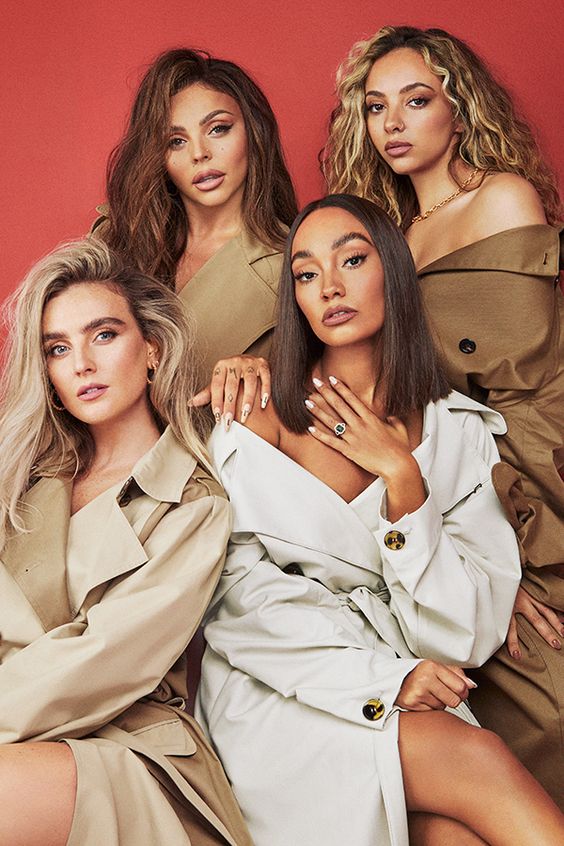 Fuente

Jesy Nelson (30 años) ex miembro de Little Mix desde el 2020.
Jesy Nelson (30 years old) ex-member of Little Mix since 2020.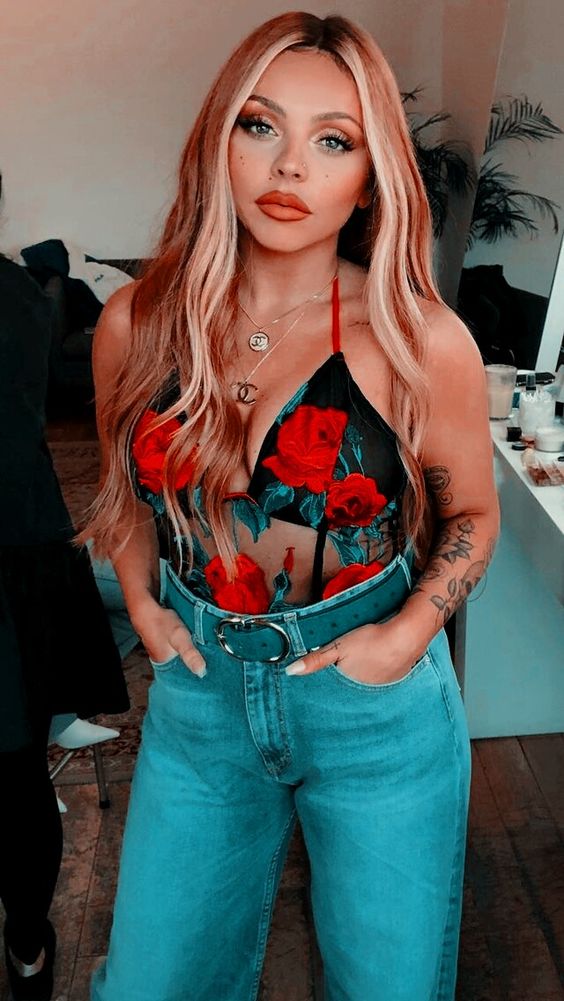 Fuente

Perrie Edwards (28 years old)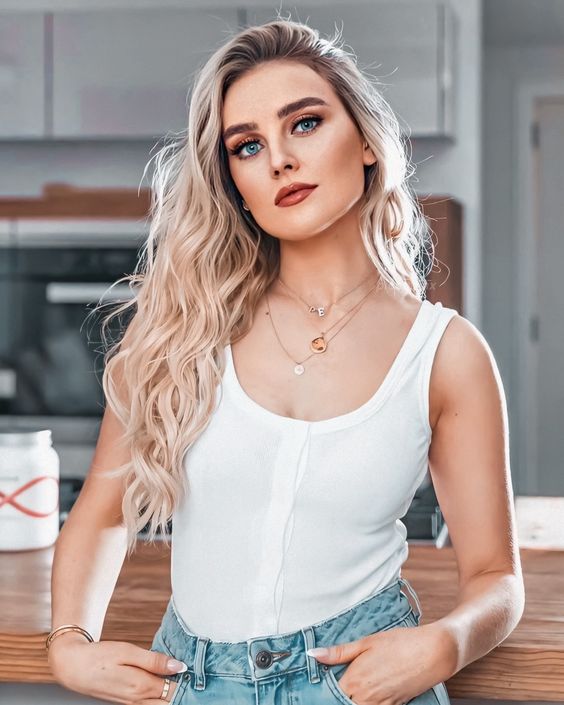 Fuente

Jade Thirlwall (28 years old)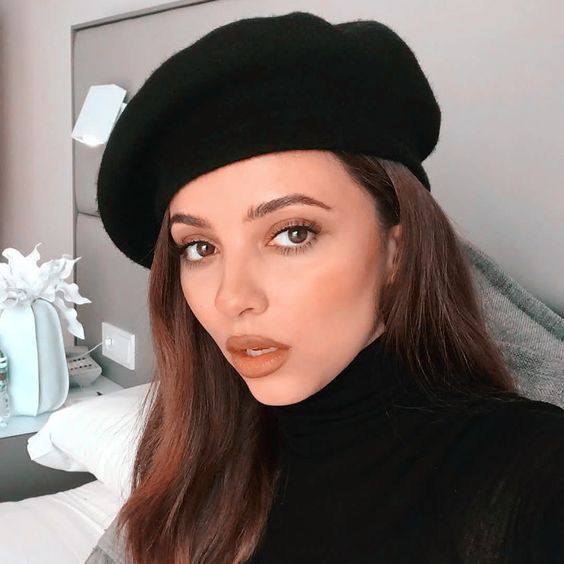 Fuente

Leigh-Anne Pinnock (29 años)
Leigh-Anne Pinnock (29 years old)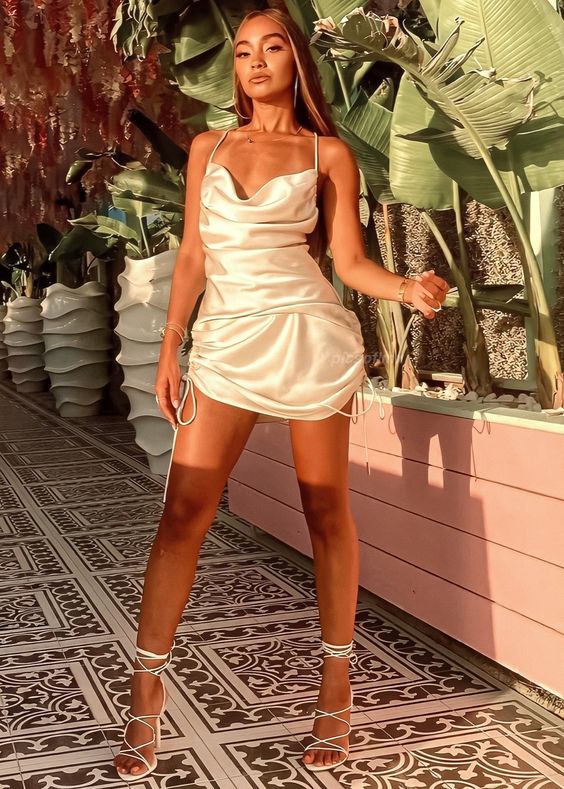 Fuente

Ahora que conocen a las integrantes, voy a comenzar.
Razones por las que Little Mix es el mejor grupo de chicas.
Little Mix son literalmente todo lo que necesitas en un grupo y más:
¿Voces? ✔
Las voces de las integrantes de Little Mix son increíblemente buenas. Son algunas de las mejores cantantes de pop que existen, con una gran técnica y una forma de cantar sencillamente genial. Estas chicas son tan genuinas y tienen los pies en la tierra, son muy dulces y se nota que les encanta su trabajo. Tienen buena música y buen alcance. Son vocalistas impresionantes ante todo.
Now that you know the members, I'll get started.
Reasons why Little Mix is the best girl group.
Little Mix are literally everything you need in a group and more:
Vocals? ✔

The vocals of the members of Little Mix are unbelievably good. They are some of the best pop singers out there, with great technique and simply great singing. These girls are so genuine and down to earth, they are very sweet, and you can tell they love their job. They have good music and good range. They are awesome vocalists, first and foremost.



¿Baile? ✔
Saben bailar muy bien, son capaces de manejar coreos muy duras y complejas mientras equilibran sus voces al mismo tiempo, y eso es increíble. Nadie es visiblemente peor en el baile entre ellas y están sincronizadas casi siempre. Cambian sus coreos de vez en cuando y eso demuestra lo mucho que trabajan.
Las chicas siempre sienten la canción y se nota en su expresión y en cómo bailan. Especialmente Jesy y Jade, ponen mucha energía y sentimiento en su baile y me encanta ver ese tipo de baile.
Dance? ✔
They can dance very well. They are capable of handling very hard and complex choreo while balancing out their vocals at the same time, and that is incredible. No one is visibly the worse in dancing among them and they are in sync almost everytime. They change up their choreo from time to time and that shows how hard they work.
The girls always feel the song, and it shows in their expression and how they dance. Especially Jesy and Jade, they put a lot of energy and feeling into their dancing, and I love watching that kind of dancing.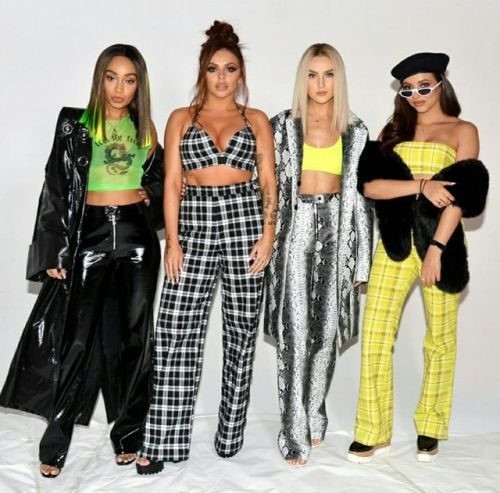 ¿Armonización? ✔
Voy a dejar este video por aquí, es suficiente prueba de que son extremadamente buenas armonizando.
Harmonizing? ✔️
I'm going to leave this video over here, it's proof enough that they are wonderful at harmonizing.


¿Escribir canciones? ✔
Little mix si escribe sus canciones, desde sus inicios como grupo se han involucrado con todo el proceso de sus canciones, el 80% de sus canciones es escrita por ellas.
Sin más que decir les dejo está increíble canción que fue co-escrita por Jade Thirlwall, la canción habla sobre la desigualdad que las mujeres tenemos que enfrentar diariamente y es un himno.
Song writing? ✔️
Little mix does write their songs, since their beginnings as a group they have been involved with the whole process of their songs, 80% of their songs are written by them.
Without more to say I leave you with this amazing song that was co-written by Jade Thirlwall, the song talks about the inequality that women have to face daily and is an anthem.

¿Producir? ✔
(Dato curioso: Leigh produjo algunas canciones de LM5)
Producing? ✔️
(Fun fact: Leigh produced some songs on LM5)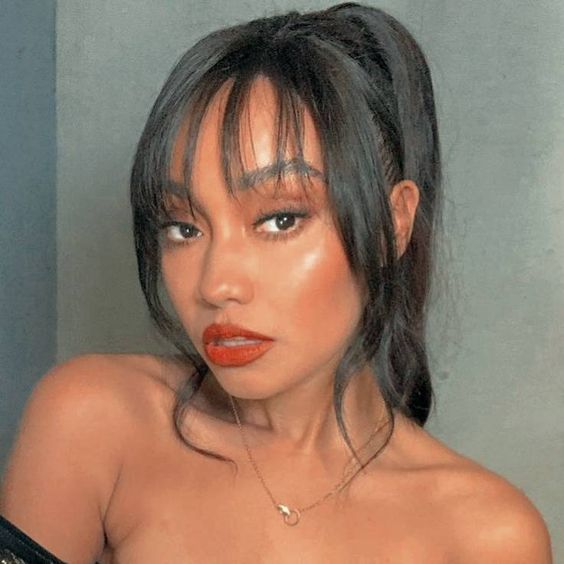 ¿Presencia en el escenario? ✔
Little Mix tiene una increíble presencia escénica. Con Little Mix tenemos de todo, ellas cambian la coreografía de una canción muchas veces, ponen mucho trabajo en sus actuaciones especialmente en las actuaciones de los premios que siempre son recordadas e icónicas, tienen trajes interesantes que se ajustan a las canciones que cantan, diferentes conceptos en diferentes giras, dance breaks que te dejan sin aliento y siempre algo nuevo. Little Mix son las reinas cuando se trata de presencia en el escenario, ni siquiera tienen que animar al público, eso sucede por sí mismo.
Stage presence? ✔
Little Mix has an incredible stage presence. With Little Mix we have everything, they change the choreography of a song many times, they put a lot of work into their performances especially award shows that are always remembered and iconic, they have interesting costumes that fit the songs they sing, different concepts on different tours, dance breaks that take your breath away and always something new. Little Mix are the queens when it comes to stage presence, they don't even have to encourage the audience, it happens by itself.

¿Interpretación? ✔
¿Inspiración? ✔
¿Buena música? ✔
Gran implicación en su trabajo? ✔
¿Versatilidad? ✔
¿Conceptos? ✔
¿Amistad genuina? ✔
A Little Mix las conocemos como hermanas, incluso lo dijeron en su última gira "estaremos de pie como hermanas PARA SIEMPRE" aunque Jesy dejó el grupo, siguen siendo hermanas que se apoyan mutuamente. Las chicas son un gran apoyo para Jesy, hemos podido ver a lo largo de estos años lo unidas que están TODAS entre sí y como se sienten cómodas entre ellas y lo mucho que se quieren.
Little Mix son hermanas que han pasado juntas por momentos muy oscuros en su carrera y en su vida, se quieren y se apoyan mutuamente, incluso ellas mismas se llaman hermanas y nunca se han peleado entre ellas.
Performing? ✔️
Inspiring? ✔️
Good music? ✔️
Heavy involvement in their work? ✔️
Versatility? ✔️
Concepts? ✔️
Genuine friendship? ✔️
We know Little Mix as sisters, they even said it on their last tour "we will stand as sisters FOREVER" even though Jesy left the group, they are still sisters who support each other. The girls are a great support for Jesy, we have been able to see over the years how close they ALL are to each other and how comfortable they are with each other and how much they love each other.
Little Mix are sisters who have been through some very dark times together in their career and life, they love and support each other, they even call themselves sisters and have never fought with each other.

Tienen voces potentes, saben bailar y cuando actúan tienen un aspecto impecable. Además, escriben sus propias canciones. ¿Qué más quieres? Son el paquete completo, deberías tomar esto como una señal para empezar a stanear al mejor grupo de chicas del mundo.
Little mix es realmente el mejor grupo de chica que hay, nadie lo está haciendo como ellas, lo tienen todo para ser cada vez más exitosas, trabajan muy duro y siempre traen conceptos diferentes, casi 10 años y siguen siendo las reinas, así que si leíste hasta aquí, espero que luego de leer esto, te tomes el tiempo de escuchar su música, es muy buena, en lo personal te recomiendo LM5, es su quinto álbum de estudio y realmente cada canción es magnífica.
They have powerful voices, they know how to dance and when they perform they look impeccable. Plus, they write their own songs - what more do you want? They are the complete package, you should take this as a sign to start following the best girl group in the world.
Little mix is really the best girl group out there, no one is doing it like them, they have everything to be more and more successful, they work very hard and always bring different concepts, almost 10 years, and they are still the queens, so if you read this far, I hope after reading this, you take the time to listen to their music, it is very good, personally I recommend LM5, it is their fifth studio album and really every song is magnificent.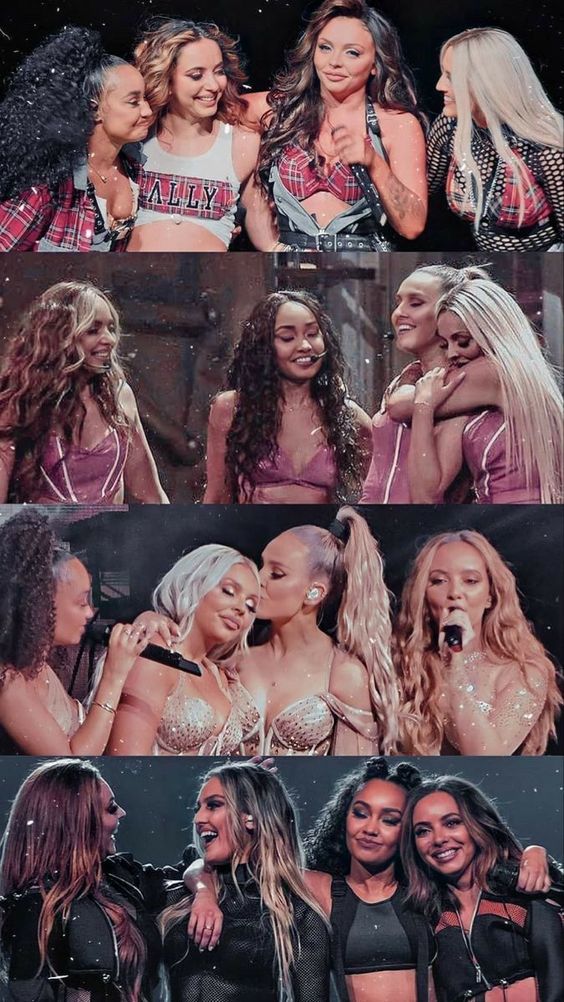 Fuente

𝐆𝐫𝐚𝐜𝐢𝐚𝐬 𝐩𝐨𝐫 𝐥𝐞𝐞𝐫, 𝐧𝐨𝐬 𝐯𝐞𝐦𝐨𝐬 𝐞𝐧 𝐦𝐢 𝐩𝐫ó𝐱𝐢𝐦𝐨 𝐛𝐥𝐨𝐠 | 𝐓𝐡𝐚𝐧𝐤𝐬 𝐟𝐨𝐫 𝐑𝐞𝐚𝐝𝐢𝐧𝐠, 𝐬𝐞𝐞 𝐲𝐨𝐮 𝐢𝐧 𝐦𝐲 𝐧𝐞𝐱𝐭 𝐛𝐥𝐨𝐠.
Traducido en: DeepL
Translated in: DeepL