---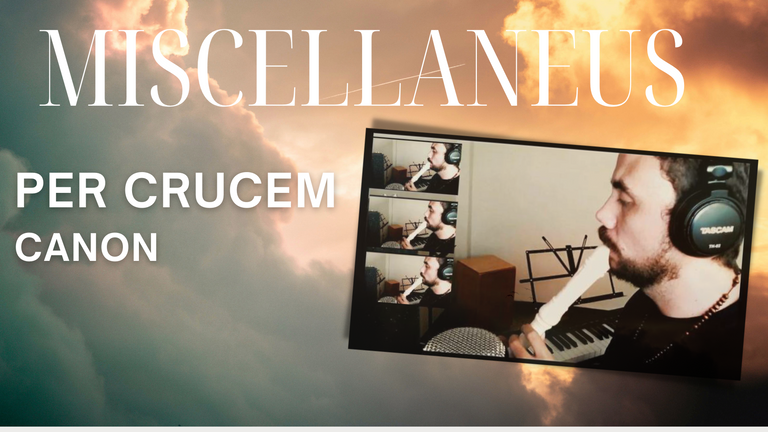 La comunidad cristiana-ecuménica Taizé, fue fundada por el teólogo suizo Roger Schutz en la localidad de Taizé, Francia. Ademas de fomentar el encuentro y el diálogo inter-religioso, la comunidad resalta también por sus cantos comunitarios que son oraciones que pueden ser cantadas en varios idiomas.
  The Taizé Christian-ecumenical community was founded by the Swiss theologian Roger Schutz in the town of Taizé, France. In addition to promoting inter-religious encounter and dialogue, the community also stands out for its community songs, which are prayers that can be sung in various languages.
  El tema que escogí para versionar en esta entrega de Miscellaneus. lo tomé de un cancionero de esta comunidad, se trata del canon Per crucem, un hermoso entretejido de melodías que dan a luz una armonía esperanzadora y sagrada.
  The theme I chose to version in this installment of Miscellaneus. I took it from a songbook of this community, it is the canon Per Crucem, a beautiful interweaving of melodies that give birth to a hopeful and sacred harmony.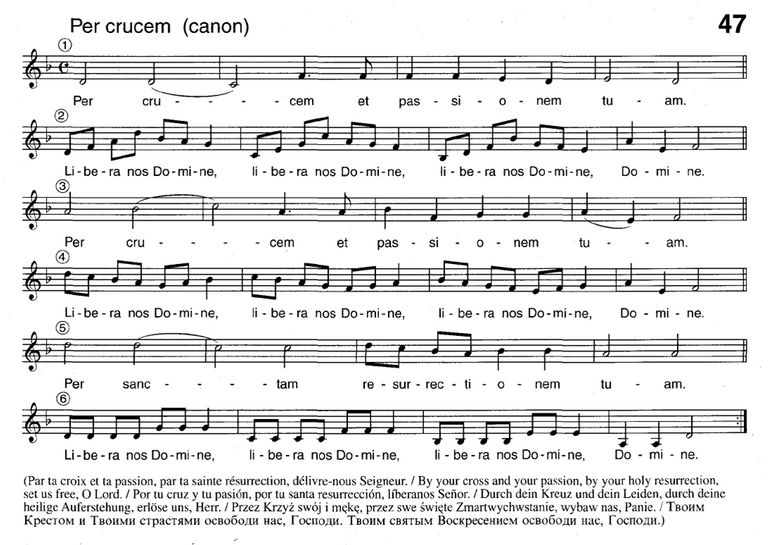 Decidí grabar este canon inicialmente con una flauta pero, al terminar la grabación y después de escucharlo, sentí que le hacía falta algo más, así que me puse a crear un arreglo para bajo y cuerdas; para terminar, le dí algo de ritmo con un loop de batería.
  I decided to record this canon initially with a flute, but when the recording was finished and after listening to it, I felt that it needed something more, so I got creative and made an arrangement for bass and strings; and finally gave it some rhythm with a drum loop.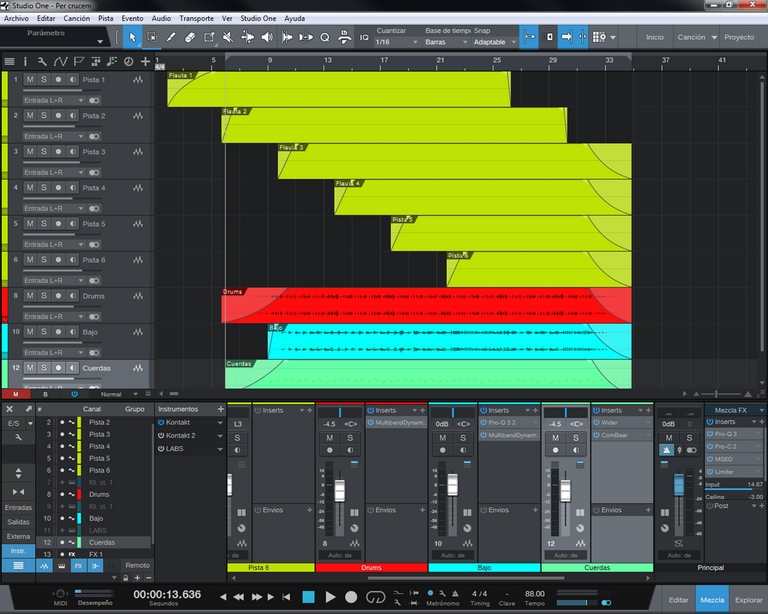 ▂▂▂▂▂▂▂▂▂▂▂▂▂▂▂▂▂▂▂▂▂▂▂▂▂▂
  Bueno... Hasta acá lo que les quería contar, espero les guste. Gracias por visitar esta publicación. Saludos!
  Well... Up to here what I wanted to tell you. Thanks for stopping by. Greetings!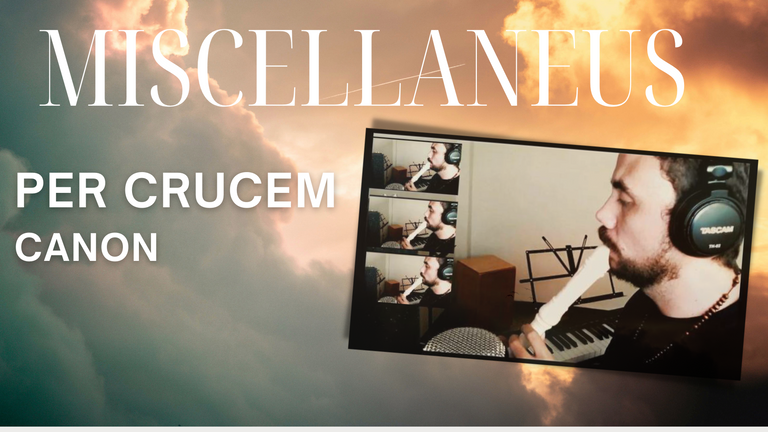 ▂▂▂▂▂▂▂▂▂▂▂▂▂▂▂▂▂▂▂▂▂▂▂▂▂▂
  "Miscellaneus" is a journey through the wide range of universal music, a sound walk at the service of experimentation and the search for new textures and sounds.
  "Miscellaneus" es un recorrido por el amplio abanico de la música universal, un paseo sonoro al servicio de la experimentación y de la búsqueda de nuevas texturas y sonoridades.
▂▂▂▂▂▂▂▂▂▂▂▂▂▂▂▂▂▂▂▂▂▂▂▂▂▂
---
▶️ 3Speak