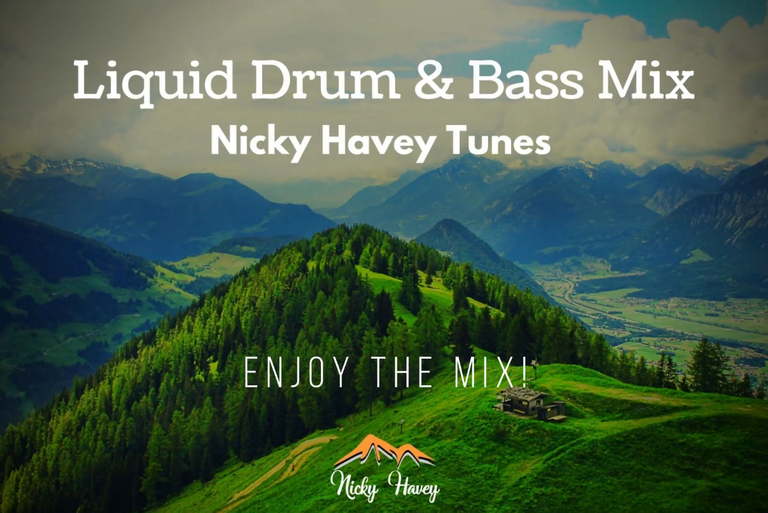 It's going to be a long week when you feel like you have done a whole week by Tuesday lol. Brighter days are on the way for sure, just got to keep plugging away and digging deep!
This is where drum & bass comes in handy to melt away any mental anxiety and dance for a little while.
For me, it's also a good chance to share some of my tunes that I mixed together to remind myself what's coming up later in the year that is on the release schedule!
Some of these have already been released from the track list but there are a few on there yet to be released and they will have their moment later in the year!
Enjoy this 1 hour mix from earlier in the year and hope it melts away your midweek woes!
Tracklist
00:00 - Vague Illusion - Life (Nicky Havey remix)
04:25 - FOTH - Godfellas (Nicky Havey remix)
07:44 - Nicky Havey - Myth (unreleased)
10:40 - Nicky Havey - Up & Down (unreleased)
14:21 - Nicky Havey - Music Box (unreleased)
18:46 - Nicky Havey - The Explanation (unreleased)
22:49 - Nicky Havey - 8 Days
28:25 - Nicky Havey - Castle (Long Version)
33:12 - Nicky Havey - Space Walk
37:37 - Killer Cuts - Do It Now (Nicky Havey remix)
39:49 - Nicky Havey - Locked Away
43:08 - Nicky Havey - Rocket Ship
47:31 - Nicky Havey - The Right Person (unreleased)
50:52 - Nicky Havey - Freedom
55:19 - Nicky Havey - Hang Time
59:33 - Nicky Havey - Moving On