---
Hey guys! 😊
How are you doing?
I´m great! Beeing very productive the last days. I always have the feeling I am too slow, but if I look back what I did the last 10 days, I can see that I´ve done alot. 😄
I am very busy preparing my special Halloween drop and party. But today, I have something different for you.
---
For a few years I also produce meditation and relaxation music.
I started this to help myself be able to study better. So I composed music which I always heard during learning and studying. From this time on, I composed also for other people. I made a few tracks for quite huge YouTube channels about meditation. One of these tracks has almost 900,000 views now! This is crazy! You can listen to this one here.
This time, I made a Chakra meditation album. This is supposed to help you open all 7 Chakras.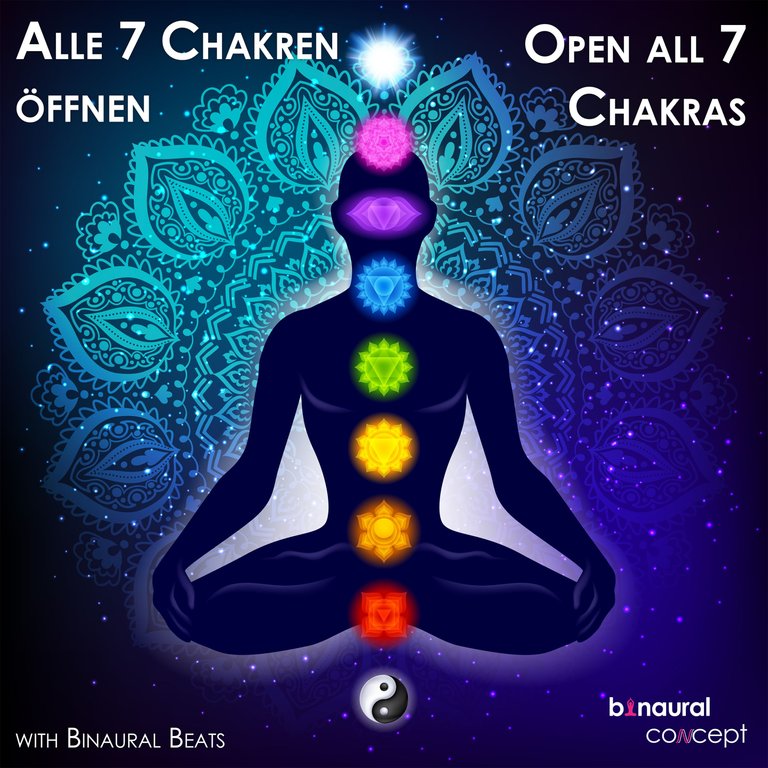 This album contains 7 tracks, one for each Chakra with a length each of about 20 minutes. And also 2 compilation tracks which contain all 7 Chakra musics in one track, to help you meditate through all 7 Chakras without having to take a break in between.
One version is the full length of all tracks, so with a total length of about 140 minutes, and the other one is a short version of all tracks one after the other, with a total length of about 45 minutes.
This track here is the first of track of the album, the music to open the first Chakra - Muladhara. It is the root chakra and stands for the foundation of the "energy body".
I added Binaural Beats to each of the tracks to enhance the effect. If you don´t know what Binaural Beats are, please read about it here.
You can find the whole album here:
Spotify:
Unfortunately, the long compilation track doesn´t work on Spotify. We already contacted the customer support, but didn´t get it to work yet. So for this long version, please use either Bandcamp or Apple Music.
Bandcamp: https://binauralconcept.bandcamp.com/album/open-all-7-chakras-with-binaural-beats
Apple Music: https://music.apple.com/us/album/open-all-7-chakras-meditation/1643231228
Btw: This album has been released through the crypto distribution service @blocktunes . So in case you are looking for a crypto distributor (the only one on the blockchain I know so far), you should have a look at BlockTunes! You cannot only distribute the music to all major stores, but also upload, mint it as an NFT and sell it on BlockTunes directly.
Well guys, I hope you like this music! As always, feedback is very welcome and helps me to achieve a better quality in upcoming releases. If you like this meditation stuff, you can have a look at my other Hive account @brain.candy where we upload only chilled and meditative music.
Best regards,
Raven 🐦

---
I am very thankful for everyone who supports me on my journey!!
---
▶️ 3Speak