As I said in the post yesterday, one of the birdhouses has been occupied. A beautiful blue tit has been carrying nest building materials to the birdhouse to build a soft & safe area for the possible eggs.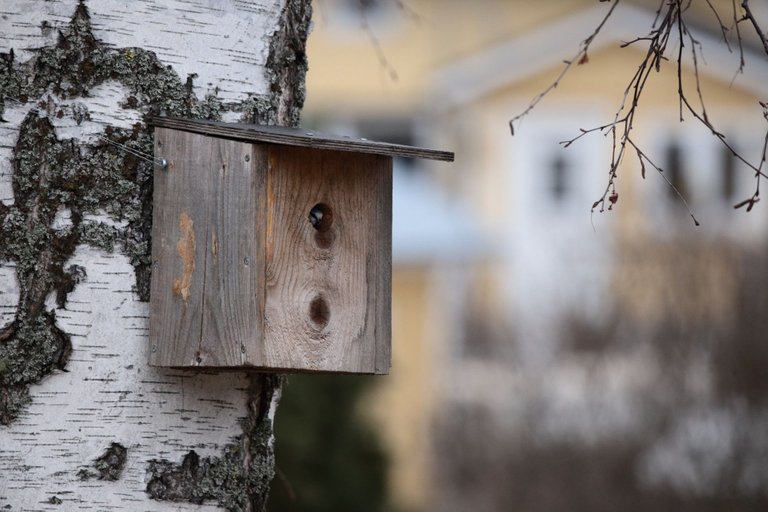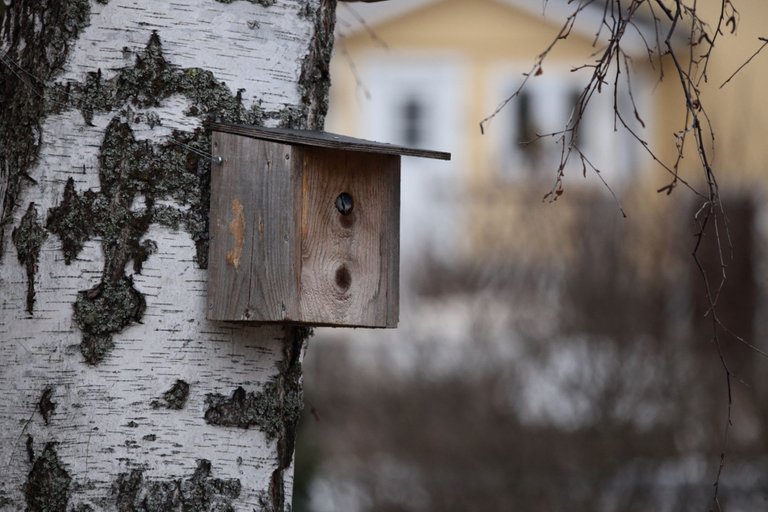 Silly bird, you can't gather materials by sitting in your birdhouse.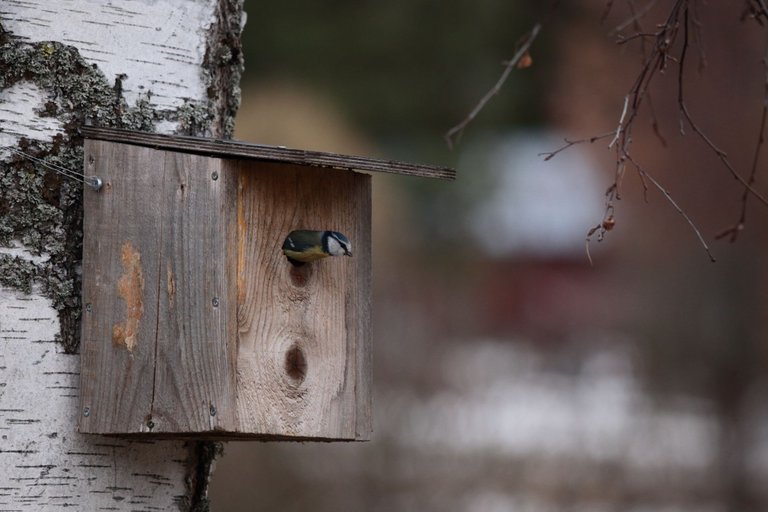 No but.. no.
That's kind of better, but stretching out with your entire body isn't enough. You can't reach anything like that.
Come on bird, do something.
I wish other birds would tell that one what to do.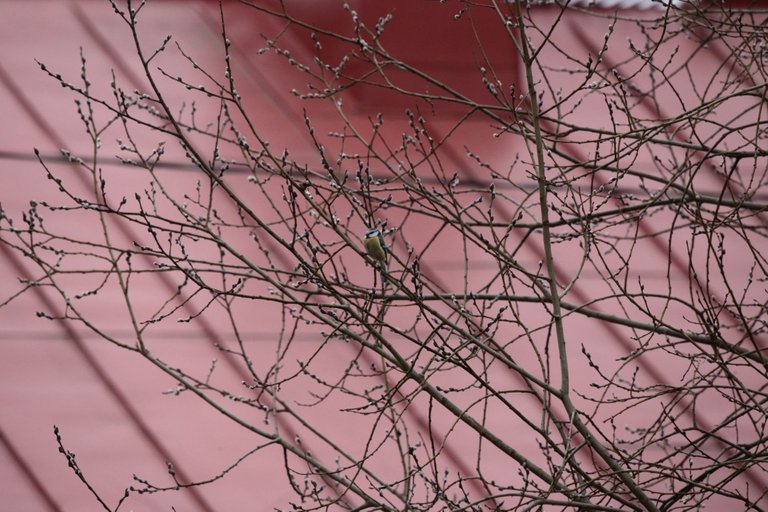 "Yeah it is a bit embarrassing."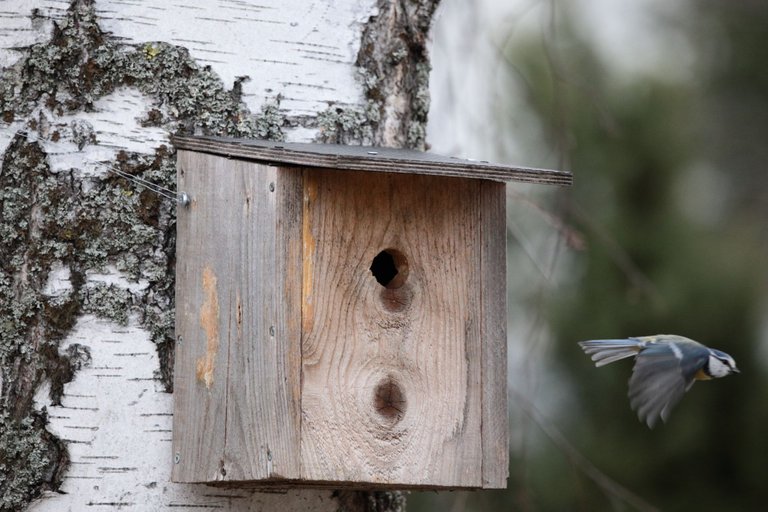 So finally the bird flies away to search for soft materials to be used in the house.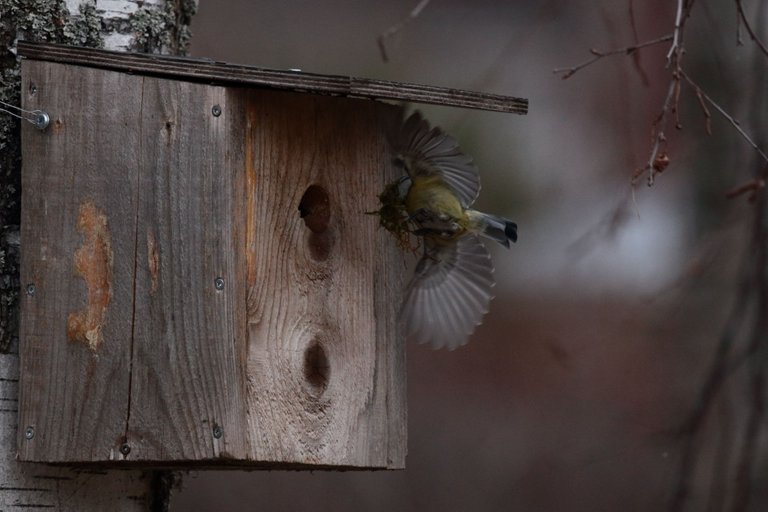 A bit of fines moss available.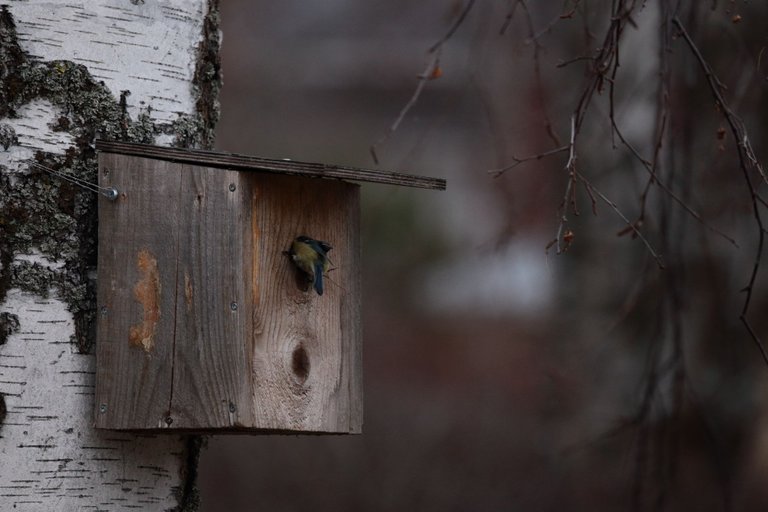 The idiot who built the birdhouse made the doorway FAR too small, as even the tiny blue tit can't fit all the moss in through the door.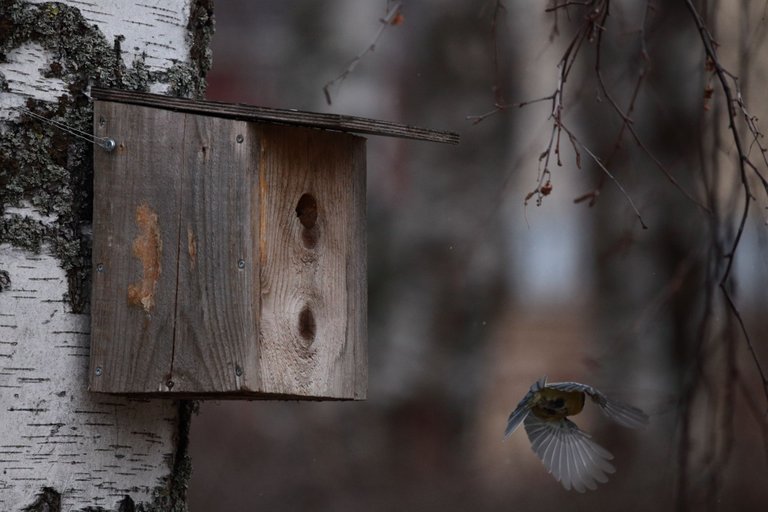 Back to action.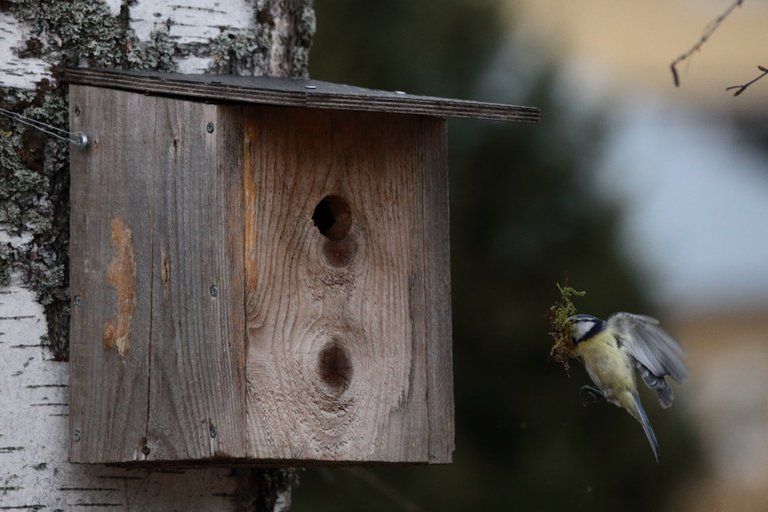 And more moss: MORE MOSS.
I'm not sure what else a bird neds. A birdhouse and a ton of moss. Or less than a ton, hopefully.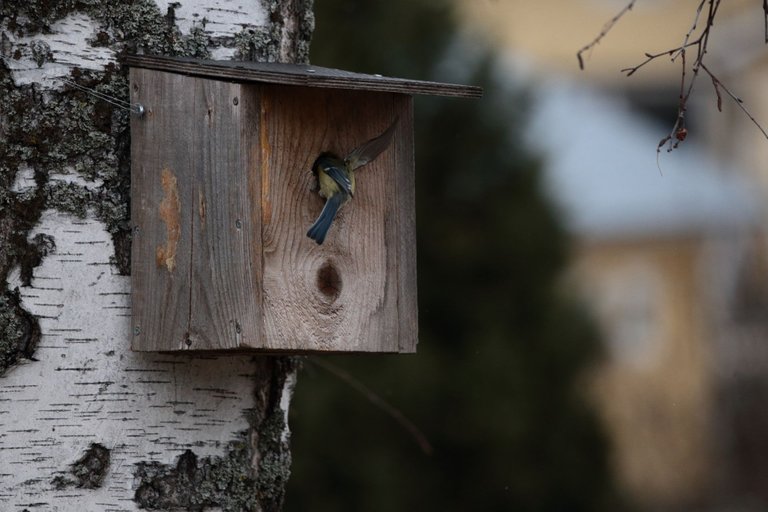 As we all were extremely friendly to the bird earlier, I'm 100% sure this is it's best attempt to give us "the finger". But birds don't have fingers.
So it's giving us.. this.
Yep. We are douche bags of this story. Shouldn't call a bird embarrassing.