For a long time, I thought green was my favorite color. In fact, I like all colors almost equally and it's only feelings and passions that make one color stand out. My passion for the sea compels me to choose blue but green is immediately, very close.
When there is a lot of green around, when I realize I am surrounded by green, I forget a little about the sea and the sky and let myself be conquered by the green. Like on this walk through one of my favorite parks in Bucharest, the city where I humbly spend my life.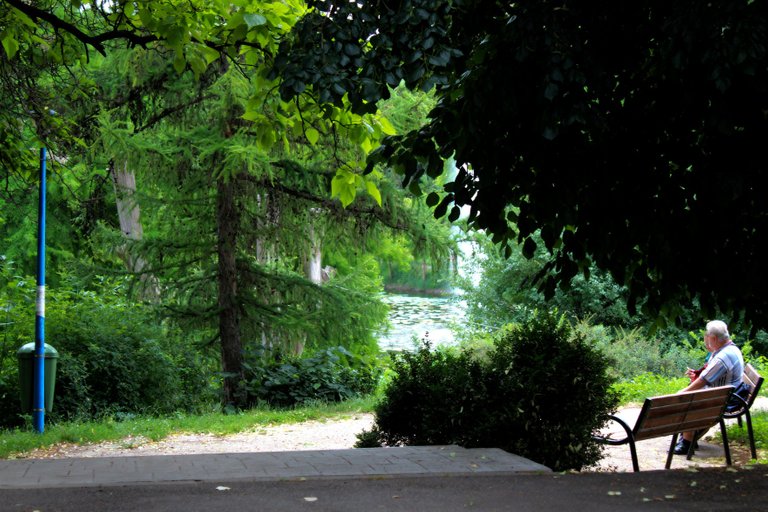 This is quite a small park, it fits into a pit where once, a couple of hundred years ago there was a brick factory. In this pit was also a spring that fed a small lake.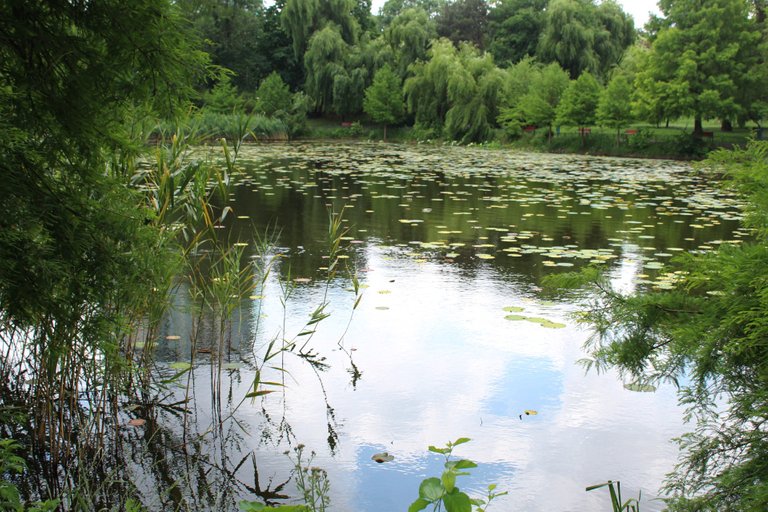 A lake is too much to say, it's just a pond. A pond with wild ducks, wild frogs, and pigeons in the trees along the banks.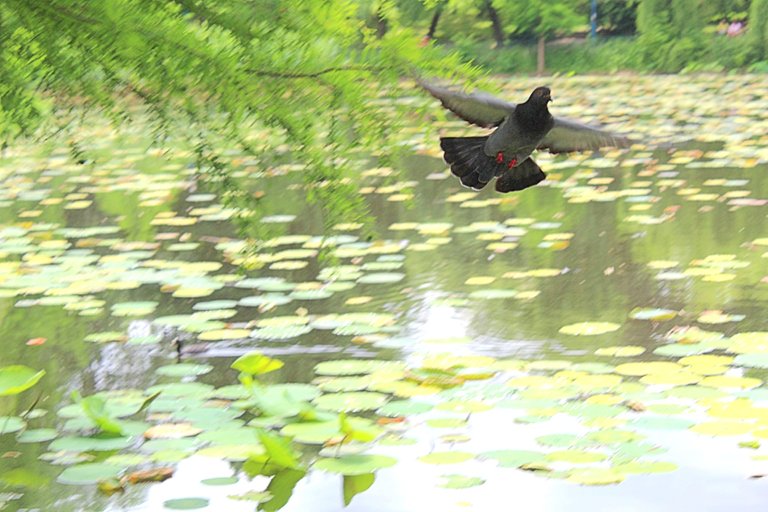 There are other waterfowl but I don't know their names. These birds have recently appeared in city parks that have lakes. They have become accustomed to people feeding them. Especially in winter when the lake freezes over. Then it is very hard for them but luckily they survive, especially with the help of the people who come every day to feed them.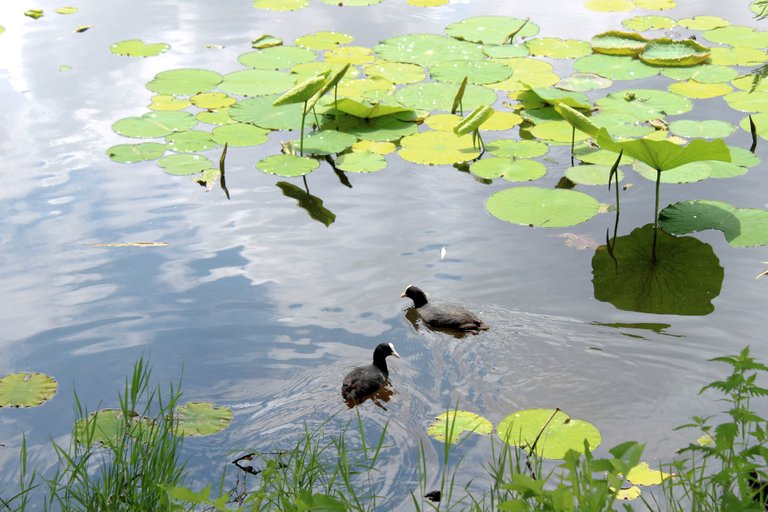 This is Circus Park. It takes its name from the Metropolitan Circus building, which is located here.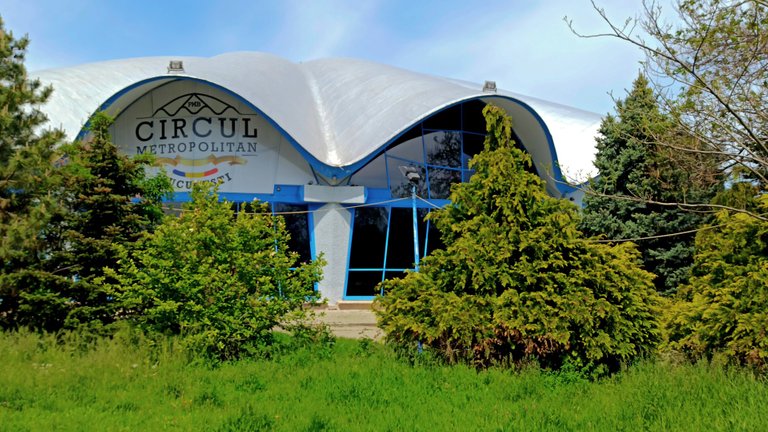 Well, I'm no longer passionate about the circus, probably in my childhood there was some attraction but now it has passed. What attracts me to this park, and that's secondly, is a certain resemblance to the park in the movie Blow-up, an old movie from 1964, my favorite movie.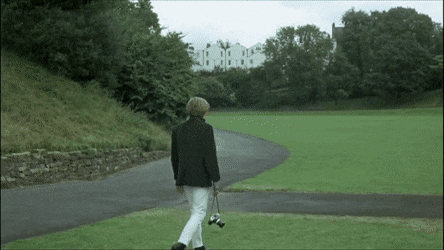 Not coincidentally, I took the liberty of posting a GIF I made of footage from this film. It fits our community because the main character is a photographer!
I'm going back to the park and saying now what is the main reason I love this park away from my home. The main reason is the lotuses! This pond fills up in summer with beautiful pink lotuses.
These lovely flowers bloom in July and I came to the park to watch the first leaves appear over the water.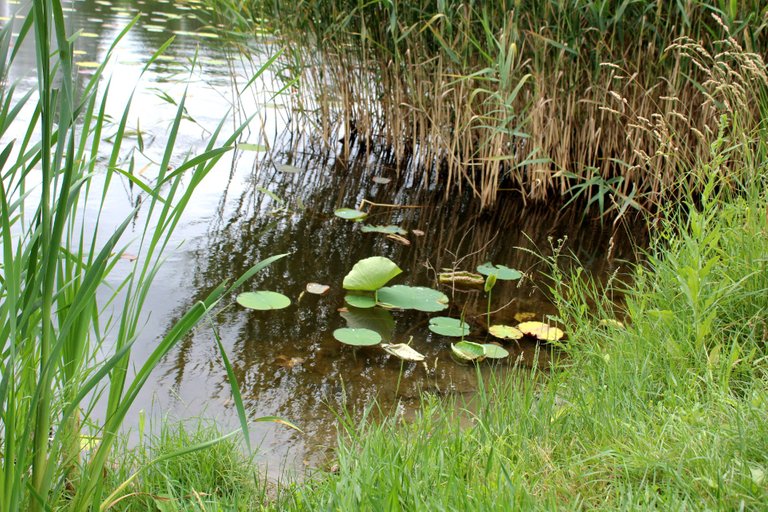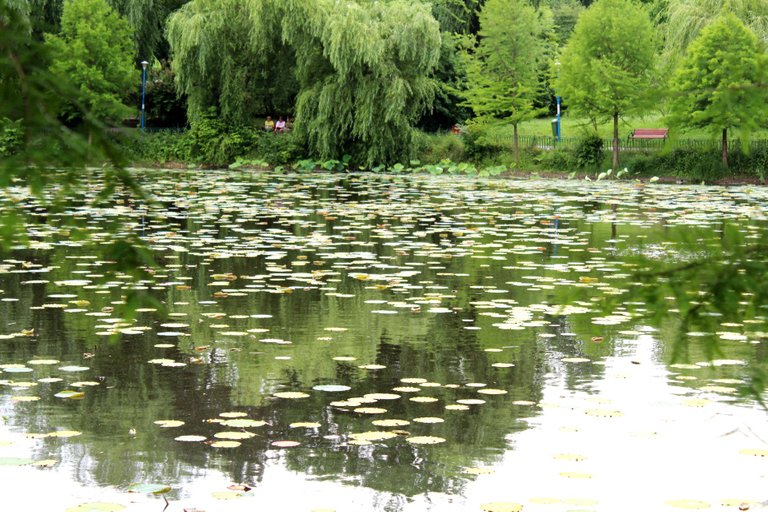 I mentioned that this pond is supplied with water from an old spring. A few years ago the spring almost dried up and as a consequence, the pond ran out of water. This meant the death of the lotus.
Fortunately and almost unexpectedly, the city council acted quickly (that's why I said unexpectedly because usually, the city council reacts very slowly and late) and installed an artesian fountain to feed the pond. For that alone and for me it is enough to forgive them for many of their sins.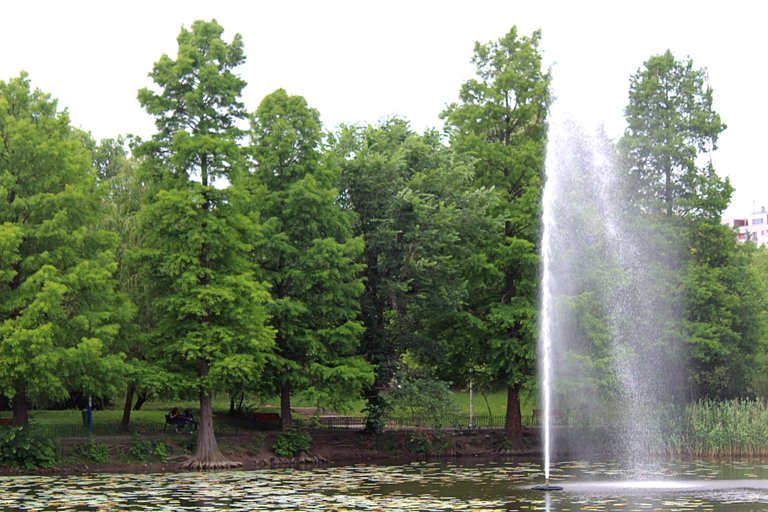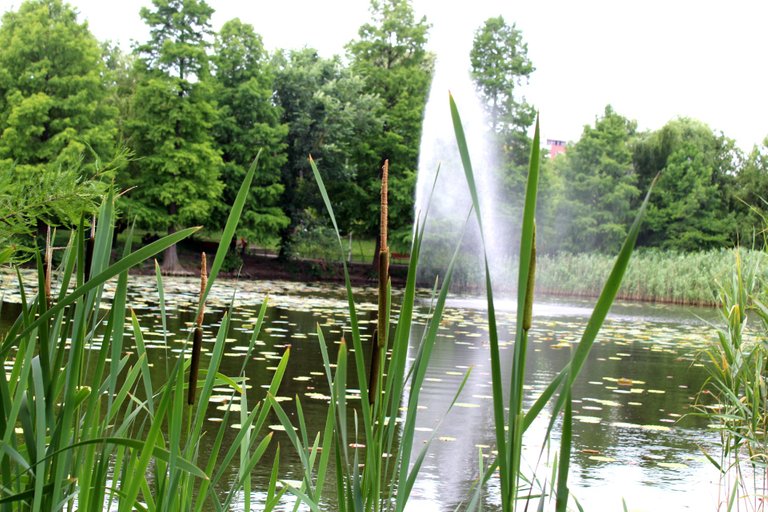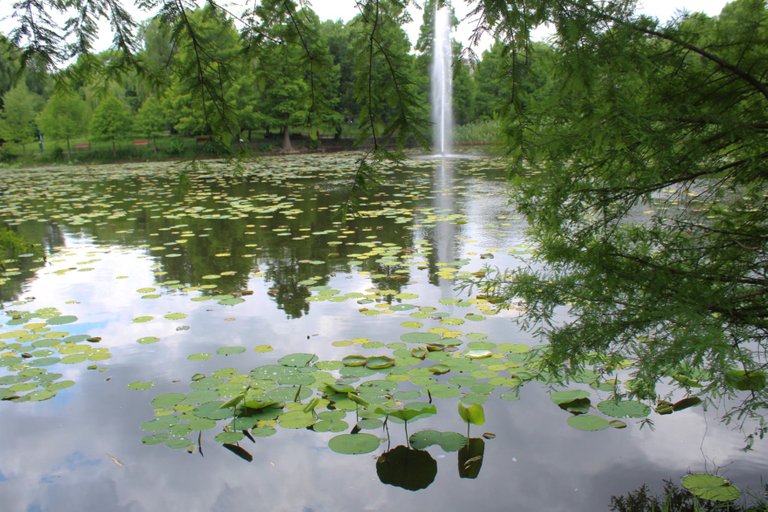 The park is primarily for walking. I took a walk around the pond. I noticed a grandmother walking with her granddaughter.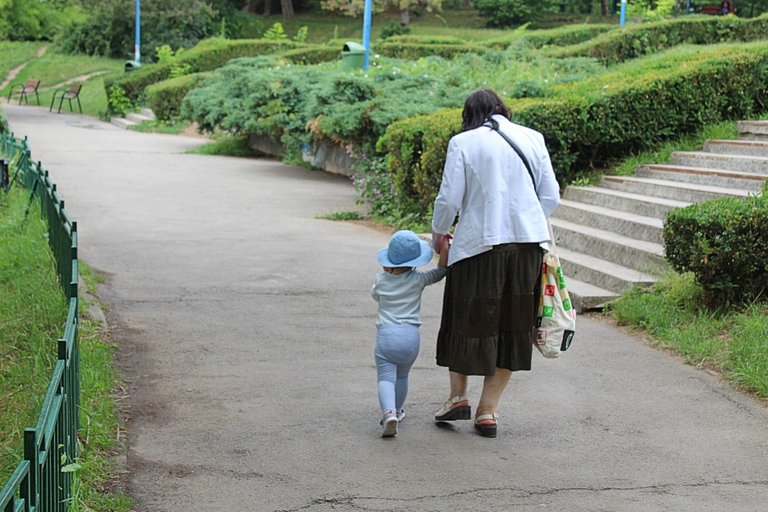 I tried to imagine what was in their minds. Surely the old lady has a lot of worries, memories, and regrets... and the very young granddaughter has only wishes. I say this from experience, thinking of myself and my granddaughter.
Time flies when you feel good! I had to leave my park, not before taking another look at the sea of green crossed by a column of water.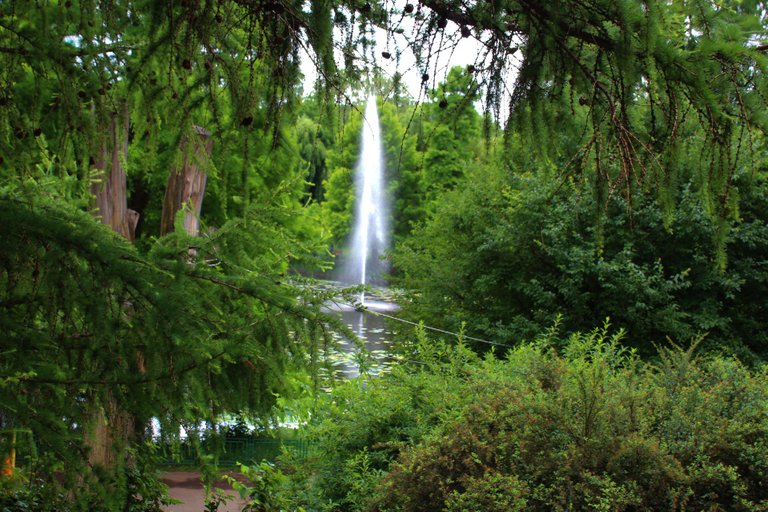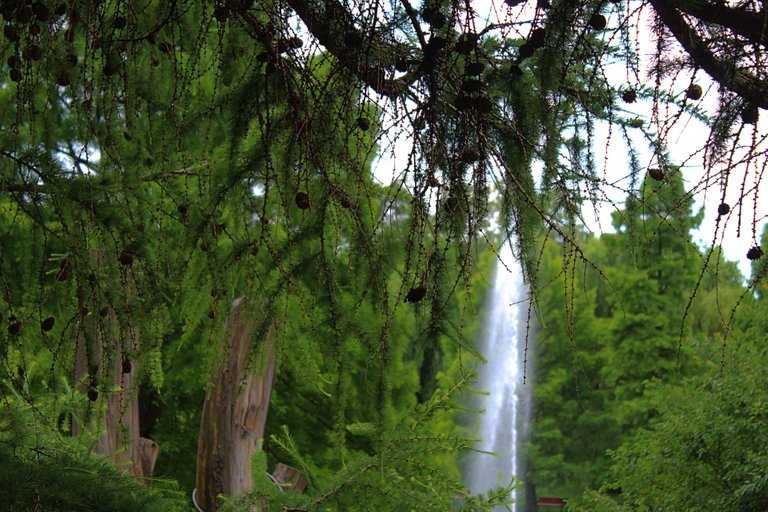 I wrote this post also thinking about #SublimeSunday by @c0ff33a and #beautifulsunday by @ace108.

| @bluemoon | Thank you! | Disclaimer |
| --- | --- | --- |
| | I made this post with passion, effort, and respect for you. I hope the result proves it. | Since English is not my first language, please forgive any grammatical errors that I can easily make. |