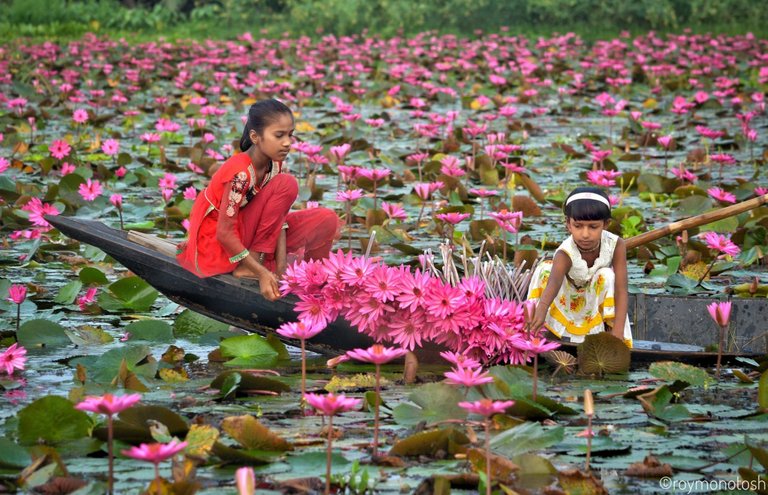 Don't we all have that one really colourful friend whose very presence brightens our day? In my case the free spirit is a curly, dark headed bundle of enthusiasm who could've been a gypsy. I have learned a lot from her. How to simplify. Why there is always a reason to celebrate. How to see the silver lining and not the cloud. How to feed kings from a paupers pantry. And, while I have never travelled to beautiful India, I have learned to love this unique country because my friend who has travelled and worked in India for over two decades, has made it almost tangible.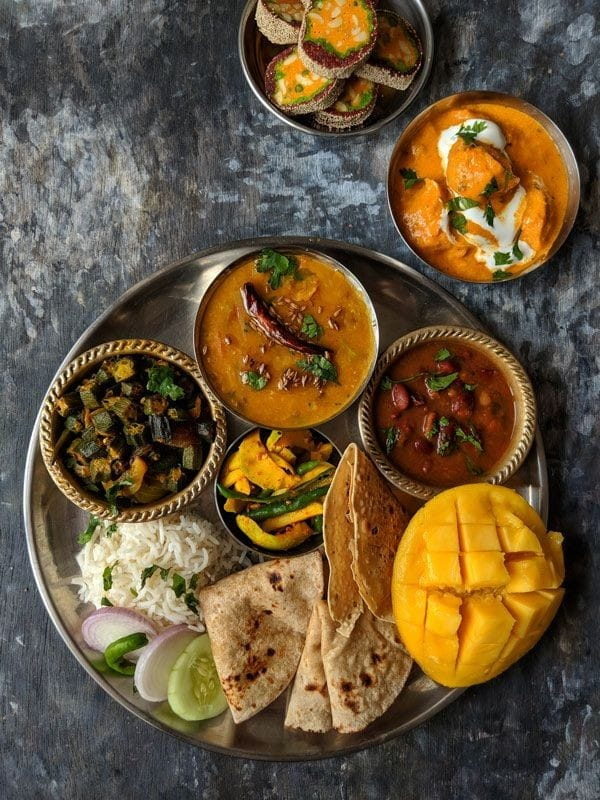 While India is one of the most ancient civilizations today it exports about 70% of the spices used around the world. Part of the attraction that my India loving friend offers her tour groups is authentic cooking classes and hands on printing with various locals. She has fueled my imagination with vibrant details of the forts, the markets, the rural villages and the beautiful people. She loves sharing and all these magnificent photos are attributed to her, and her tour company India Face2Face.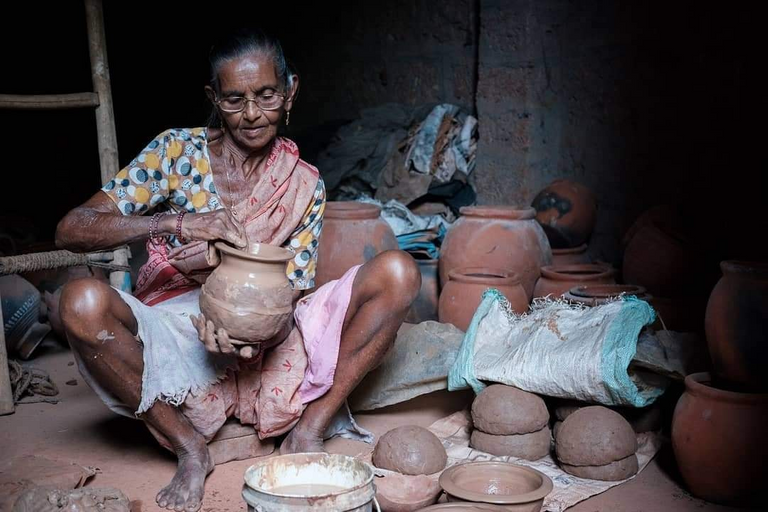 Pottery is one of the most iconic of Indian art as well as their heritage. Khurja being known as the Ceramics City. I discovered just how many wonderful arts are essential to the livelihood of so many in India. Such as 84 year old Goa local potter, Maria Teresa, who creates such masterpieces.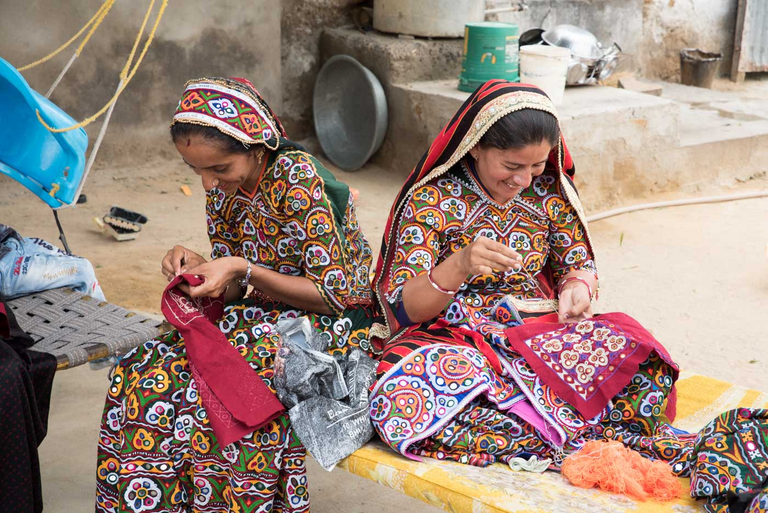 Aparently many fashion and interior designers are attracted to the unique Indian style. I was told of the great adventures into the small by-lanes of cities guided by the sound of the looms to discover wonderful traditional silk brocade weavers. You can understand why there is such a large export market of international designers getting their fabrics from incredibly talented artisans.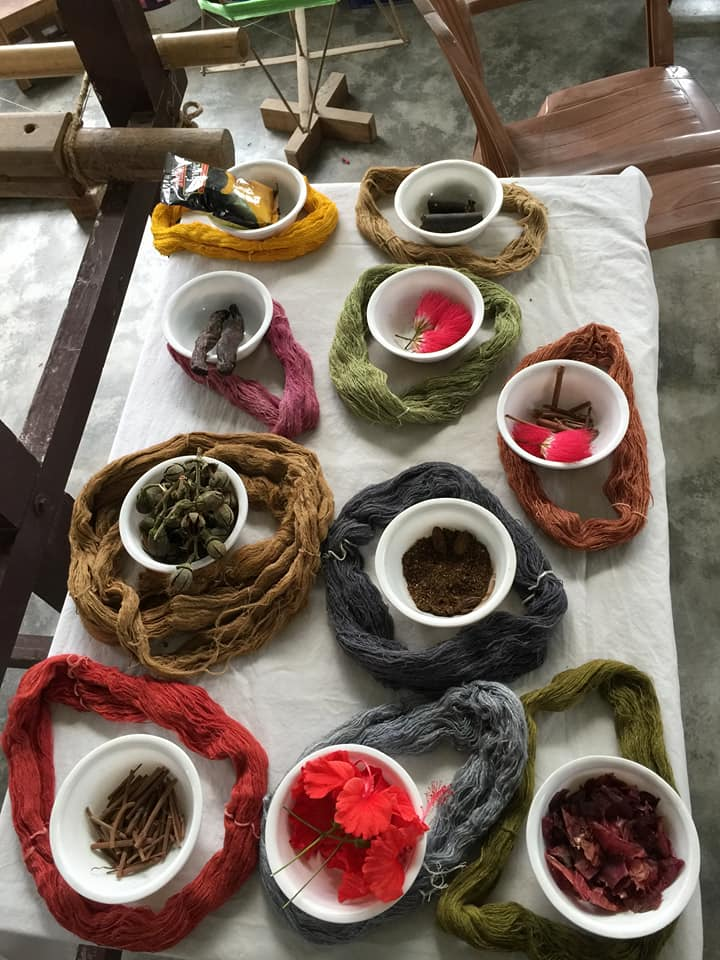 Initially her tours were private as she scoured the beautiful India and began importing. Mostly exquisite handmade fabrics and rugs. I learned about the different styles of embroidery unique to a State. Such as Kashmir embroidery which is a unique handmade form of art.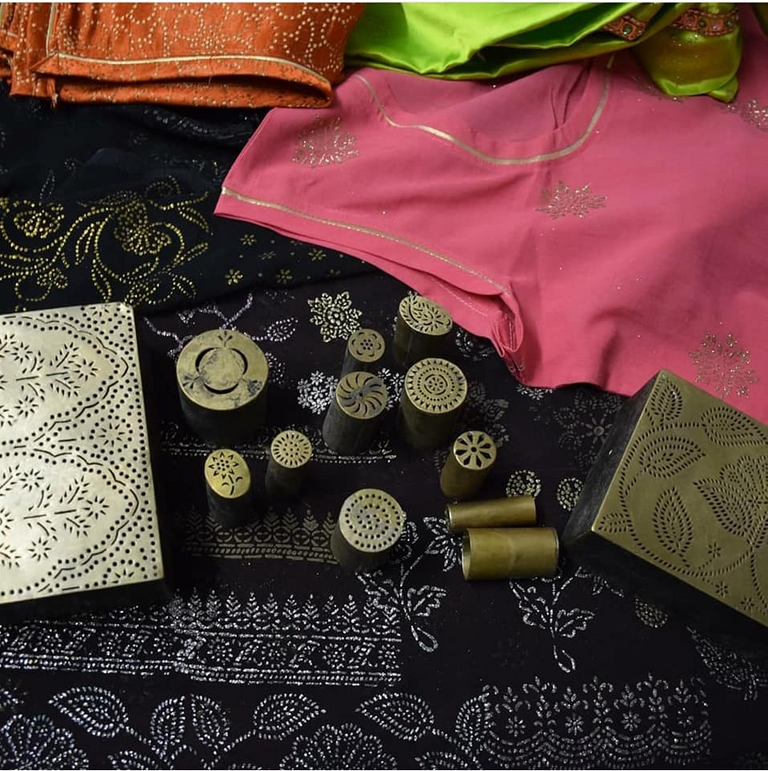 Then there is Zardozi embroidery. This word is made up of two Persian terms, Zar meaning gold and Dozi meaning embroidery. Initially, the embroidery was done with pure silver and real gold and used to embellish the attire of Kings and Royals in India. However, today, craftmen make use of a combination of copperwire, with gold and silver polish and silkthread used on beautiful wedding sari's.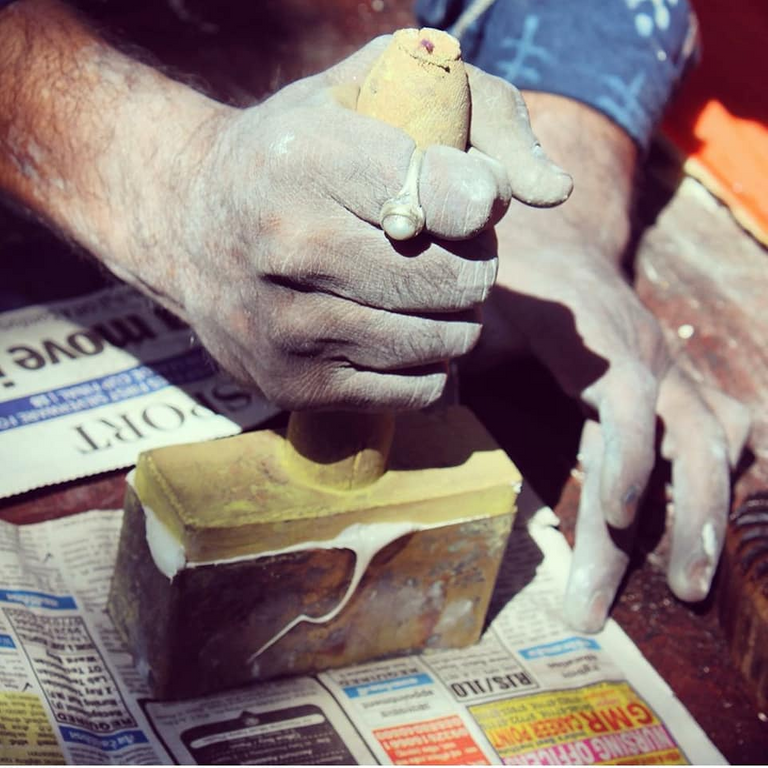 The Dhurrie rugs are flat-weaved rugs with origins in ancient India. They are rustic style rugs with a strong and tight weave which has no pile or backing, hence they are reversible. Most Dhurrie rugs are handmade from cotton, wool, jute or silk. They make beautiful cushions, great decorative floor carpets or throws.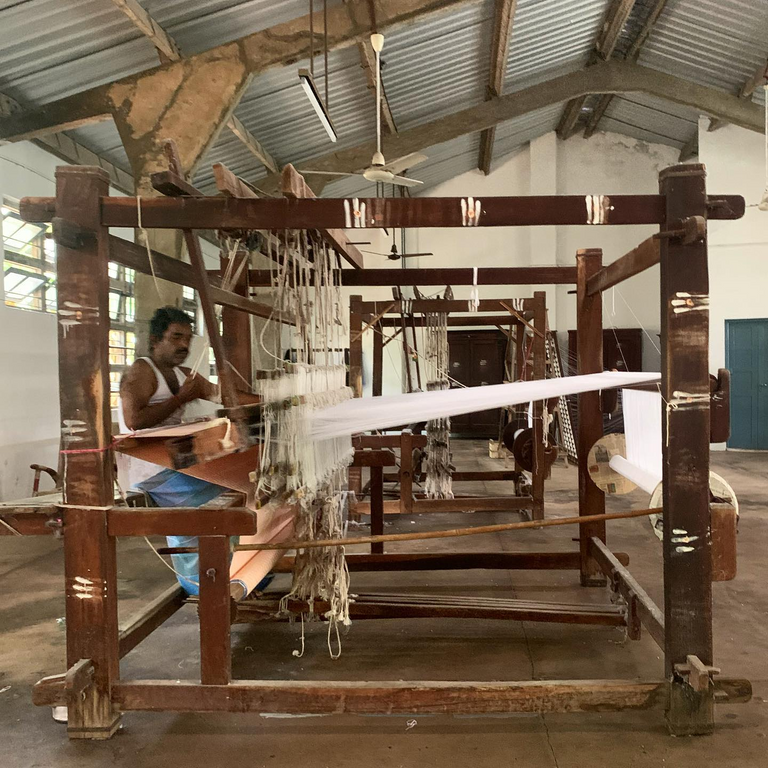 Of course amidst all her enthusiastic retelling of her adventures my India loving friend would stop and I knew her personal sales pitch was coming; "A trip to India is truly life-changing, colourful, vibrant and challenges the way you view the world. Come. Come. Madam Gee" She would smile sweetly; "I would love to share with you the hidden gems of India that I have discovered over the past 23 years. You also love the flavours of this extraordinary culture...."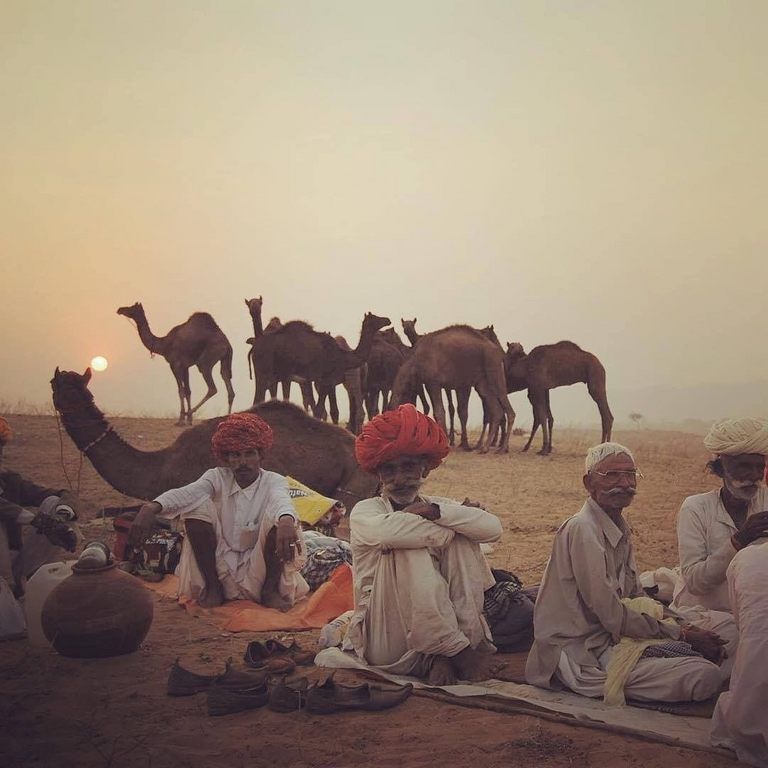 She does tailor made cooking, crafting, shopping tours. For the adventurous who are prepared to get their hands dirty and their feet unsandalled this is a unique way to experience a country. I love having her in my kitchen. She can really make delicious dishes out of scraps. She is a nomadic masterchef. Her life and outlook is as spicy as the exotic aromas of India. She is full of vitality. But it is also special to sit quietly with her over a cup of chai.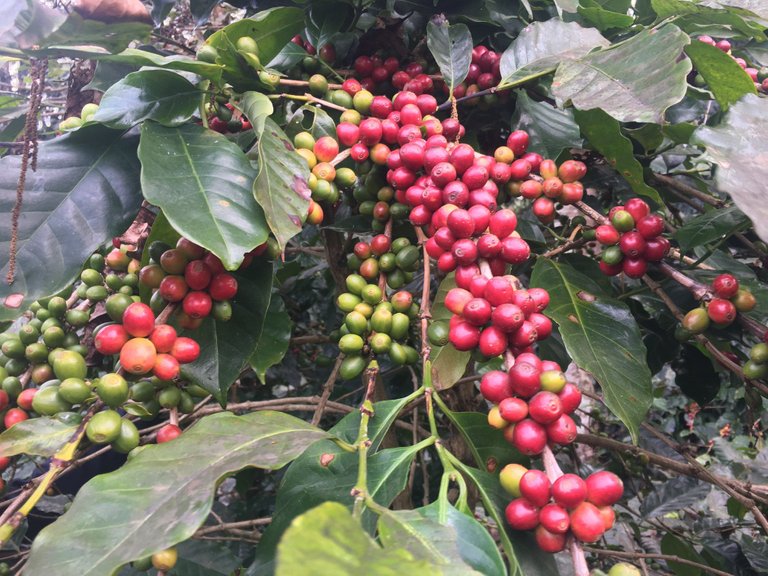 It always amazed me that she could stay away from home for so long. Doing back to back tours and still squeezing in personal time to explore new terrain. Although whenever I see the extraordinary photos and hear the equally intriguing stories it makes sense. So we pour another cup of chai and she tells about the hair raising trip into the mountains and the tea plantations as well as the history of India and coffee.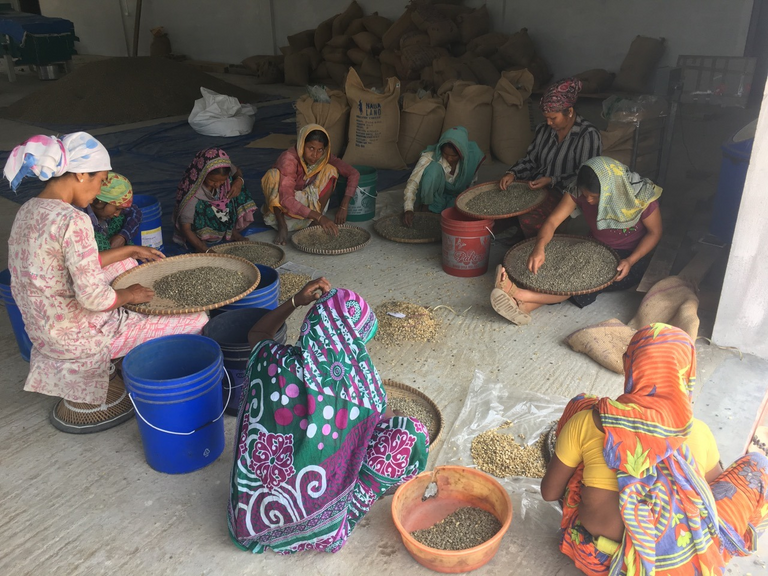 Many of the rural villagers worked to harvest the coffee and sift out impurities in order for the coffee to be exported. So many farms long abandoned now form the coffee forest.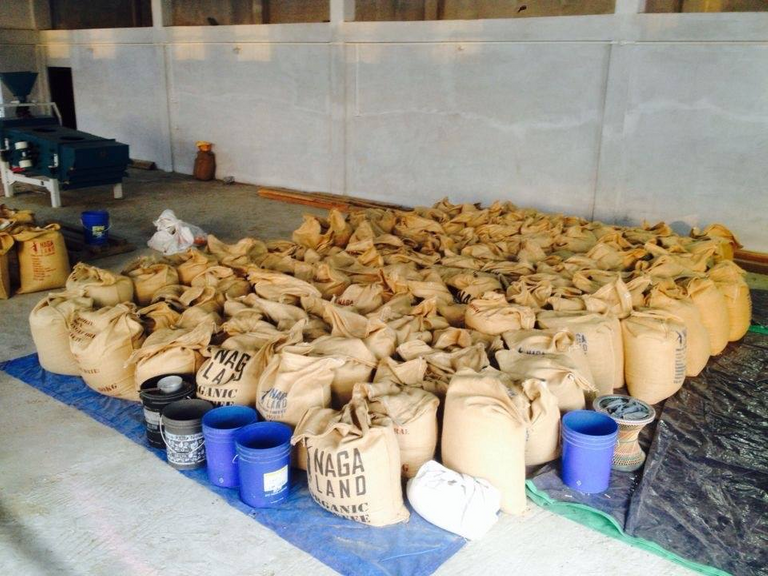 Sadly those, like my nomadic friend, lost their business with the current world events. Many of these businesses promoted eco-tourism particularly in rural areas. Due to the ridiculous regulations and outrageous import cost she can also no longer bring in the beautiful rugs, fabric and clothing from India.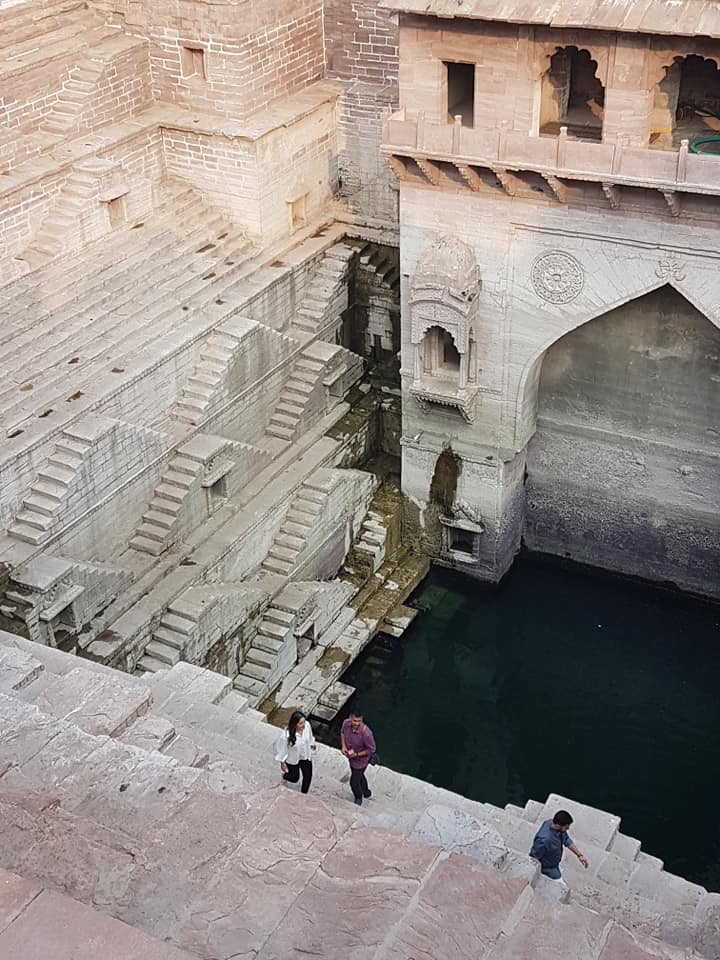 But back to beautiful memories and this time very ancient archeology. Stepwells can be found all over India. These are essential water cisterns used in desert cities, like Jodhpur, to retain rain water, a valuable resource of life. Stepwells are remarkable both for their engineering, and architecture.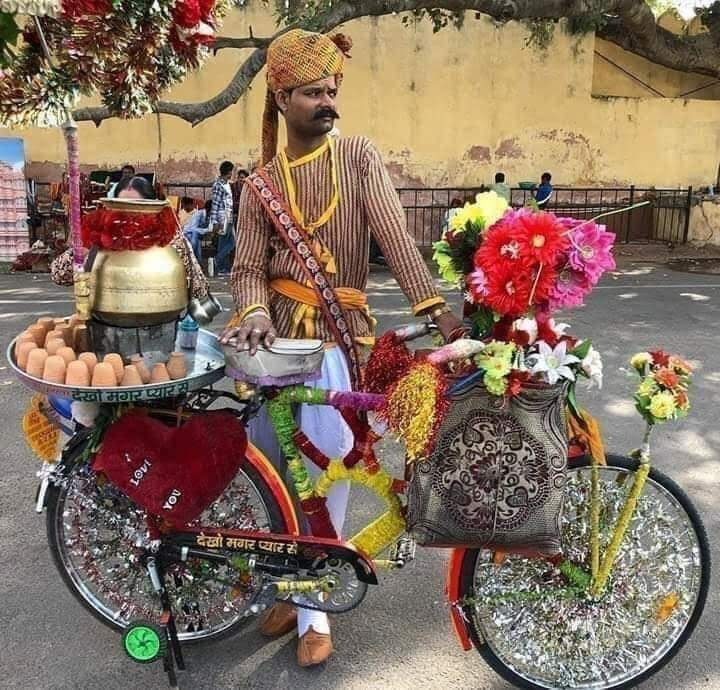 For generations, across the world tribal people can be identified through their colourful and homespun or grown garments. The embroidery and motifs identifying the wearers social status, age, marital status and even ethnic identity. The skillful art is still practiced from generation to generation in many of India's tribal communities.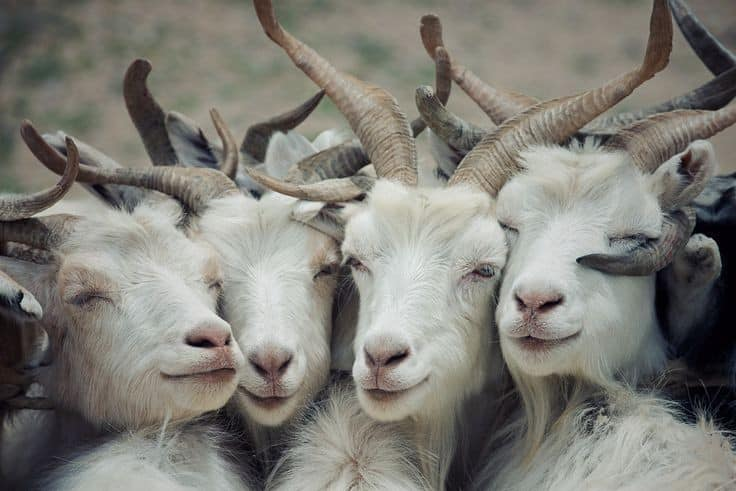 Knowing how much I love all things goatie, my cheeky friend even tried to lure me to India with videos of the tree climbing goats. And these beautiful Changthangi Goats. The Changpa are a tribe of nomads way up in the mountains, and they rear a special breed of goats that yield the world's finest cashmere hair.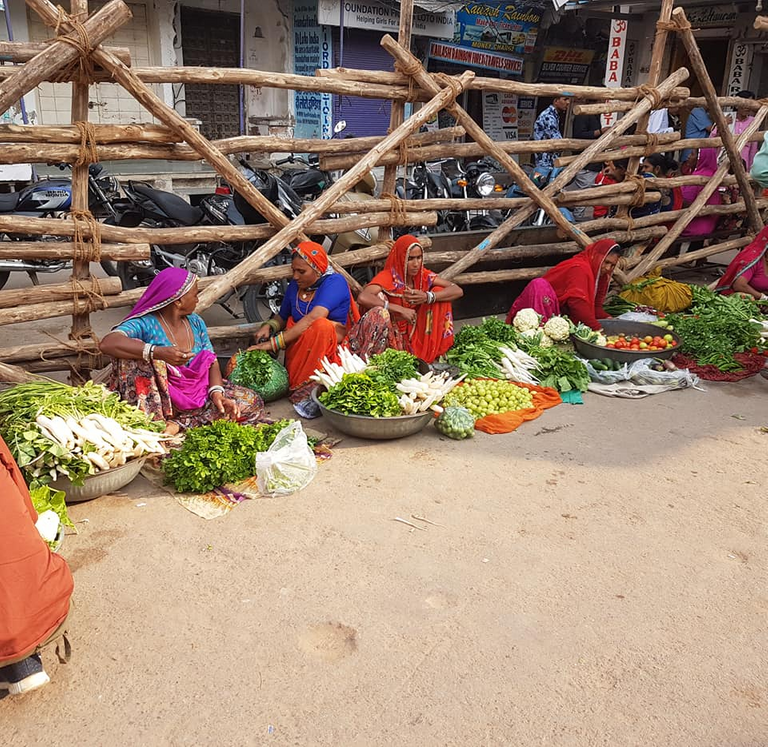 My nomadic friend says that India is Unforgetable, Unique and Touches ones heart like few places do. When I listen to her enthralling exploits and watch her slideshows I can believe it. And it feels as though, like the children in the wardrobe stepping into Narnia, I am transported to the land of colourful spice and beautiful foreign woman, camels on the greatest salt desert, tea plantations and cheerfully head bobbing tour guides.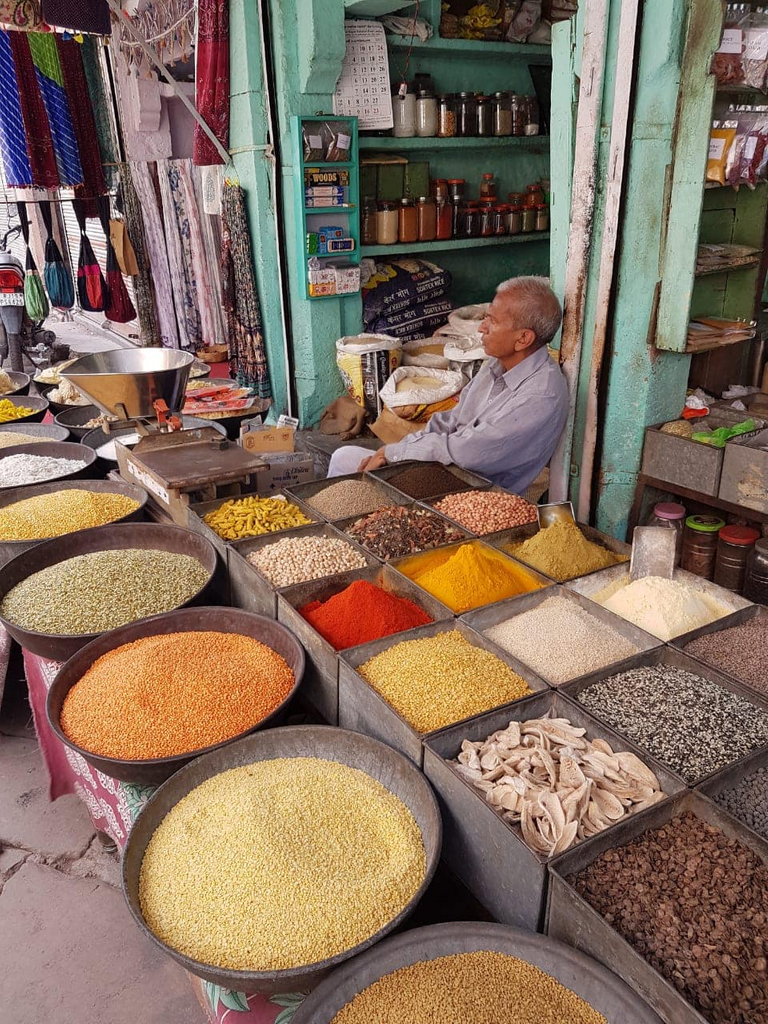 India without a doubt is the perfect place for our lovely @dswigle's #marketfriday. It offers such a vibrant variety, to be explored on train, moped or boat. Visit the pottery, embroidery, spice or wood carving markets. There is no doubt one could never tire of this incredible country.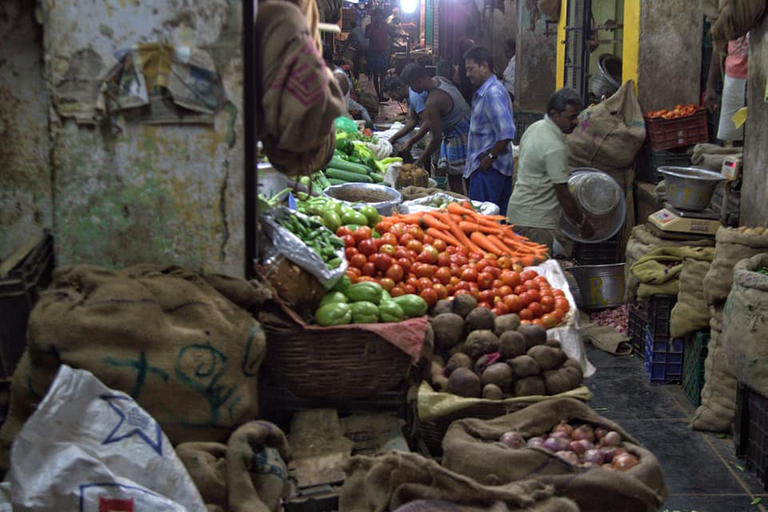 "Come. Come. Madam Gee. Join me and I will take you to the best kept secrets like Jaipur, Jodhpur, Pushkar, Udaipur and Jaiselmer. Your taste buds will be tickled. Your senses will be tantalized and your camera will be exhausted! And for you; all, cheap, cheap!!!"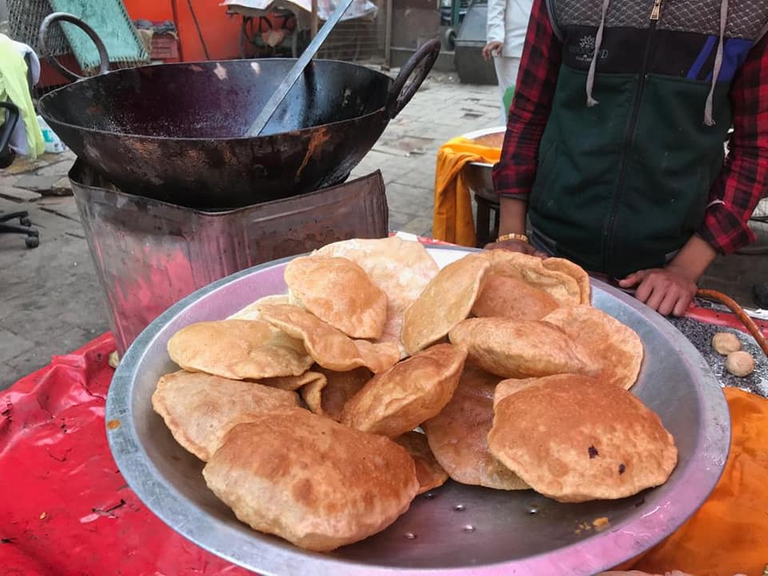 Ever the tour guide, my exotic friend, was constantly trying to convince me to join her on one of her month long tours through India. I love hearing about the glorious forts and the quaint villages. The different cities, the Gold, Pink and Blue City. The vast stretches of desert and equally beautiful mountains and lakes.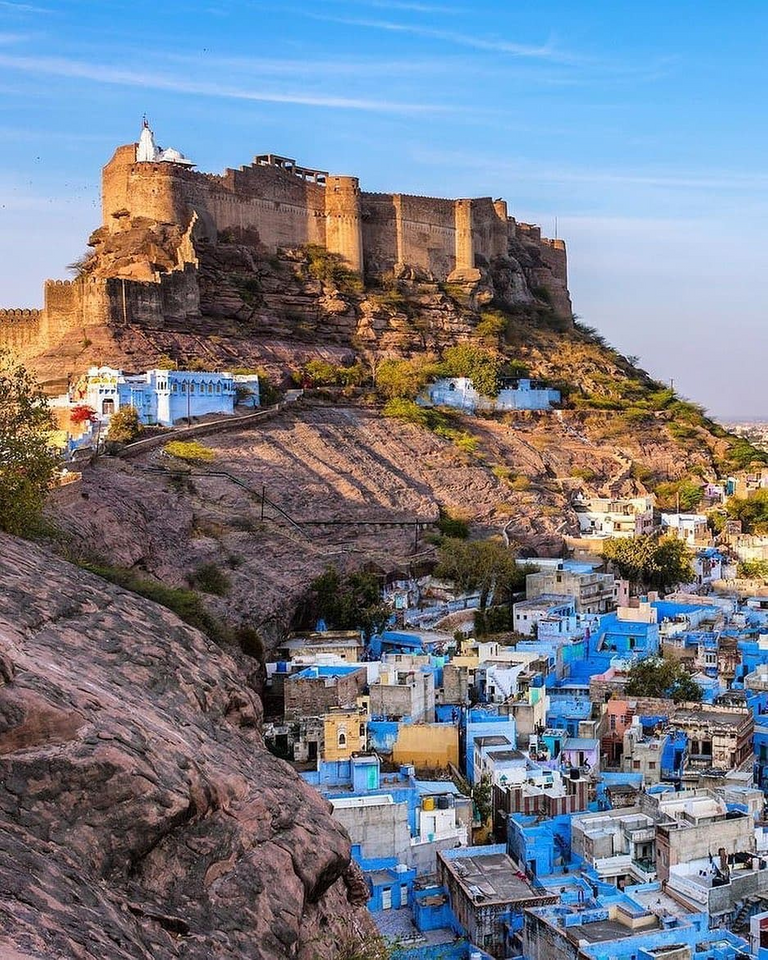 Of course, my artist's eye is as fascinated by the beautiful faces. My backpack would have both camera and sketchpad. Although how does a photo or a painting capture the life and hope of each person. How much better to live simply. How much more real and to be valued. India truly does offer a wonderful array of flavours. And equal amount of food for thought.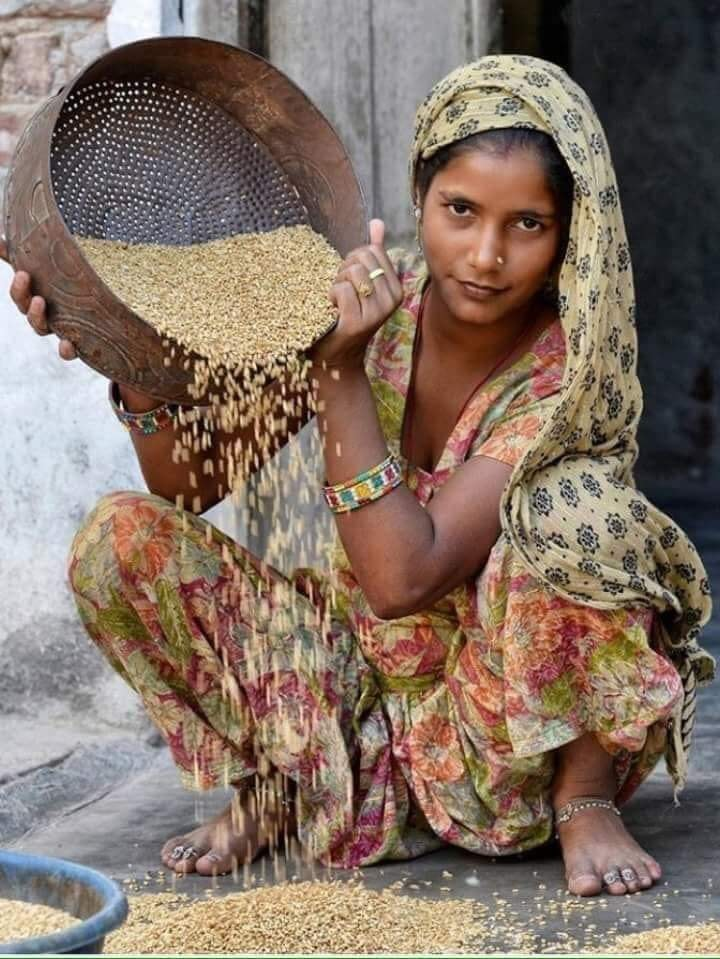 If it were still in my much younger, backpacking and carefree days I would've boarded that plane without a backward glance. Now.................. I settle for listening to her spicy tales of adventure. And savour the colourful tour, through her hundreds of beautiful photographs.