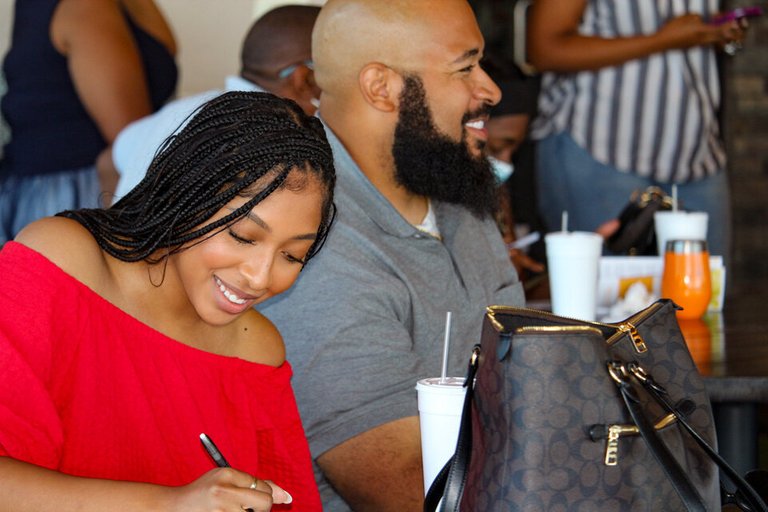 A few months back I was asked to photograph a business seminar where the speaker was being flown in from out of town. I was really excited to do this to see if I could pull off what my client wanted and it was something new that I've never tried before.
I jotted down a list of the important things to capture based on our conversation of what she was looking for.
She wanted me to make the event look bigger than what it was. Meaning no blank spaces or gaps but fill in the frames with people. I needed to make sure I captured photos of interested faces, listening ears and attendees writing down notes. The advertisement of this event needed to help bring in more people and to do so the photos had to show it was worth their time to come.
What you won't see here are images of the actual slideshow I took. Since this was a paid event I'm not allowed to show those. I took images of the speaker in front of the screen as he was teaching as well as shots of the screen alone showing information.
First I'll show you the other two shots I took of people writing down notes showing their interest…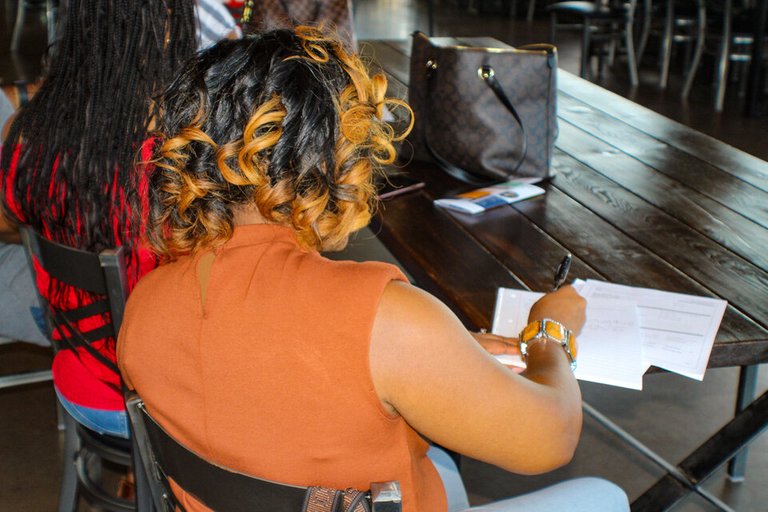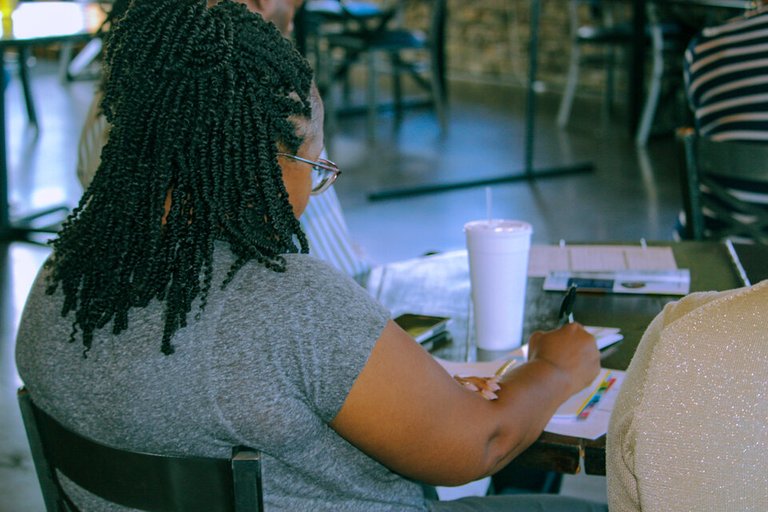 I wanted to get some that showed only their arms and backs and then a few that shows more of their smiling (as in the cover photo) or in deep thought faces.
Next I'll show you the photos I took of the speaker while he was teaching or listening to the questions…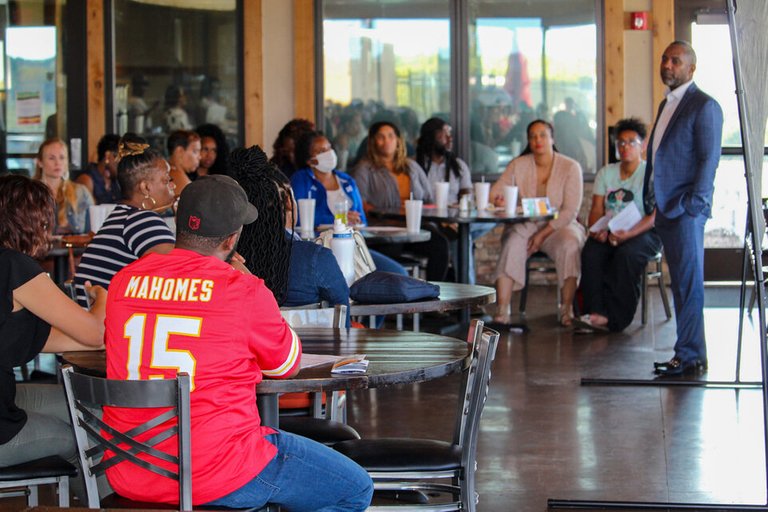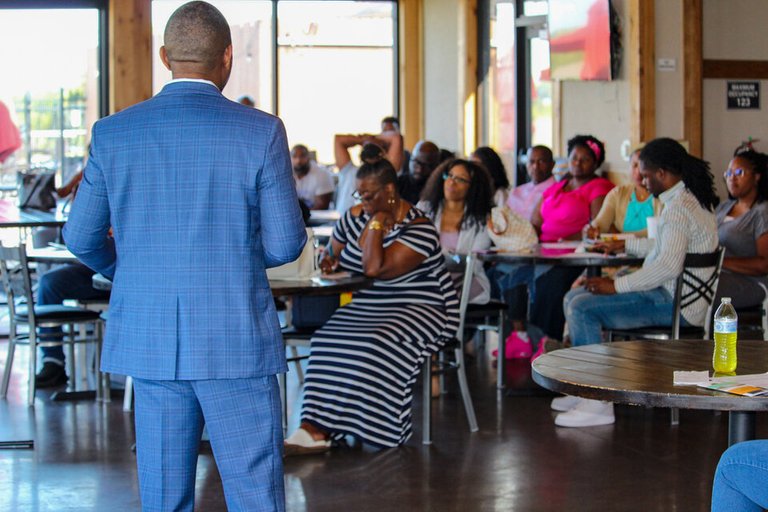 My goal was to capture some of his expressions when he was really getting into his presentation. He was also a good listener and made sure to answer everyone's questions very clearly. Many people felt he did really well and was a wonderful presenter.
Lastly I'll share the photos of the audience when everyone's attention is on the speaker…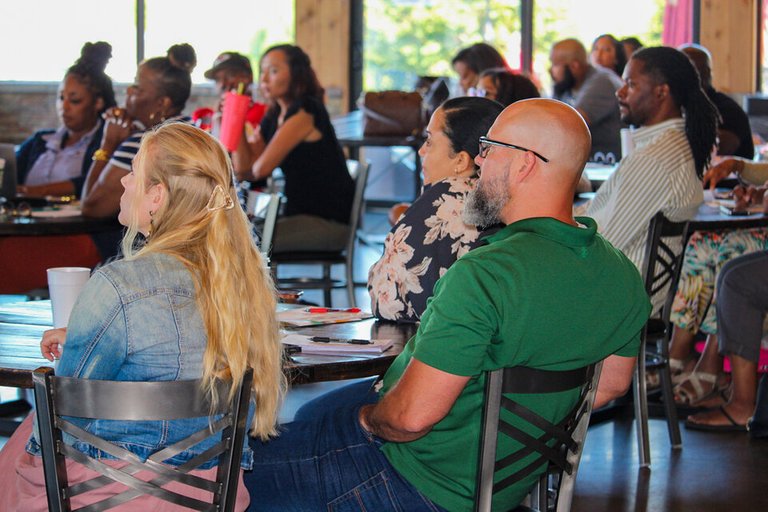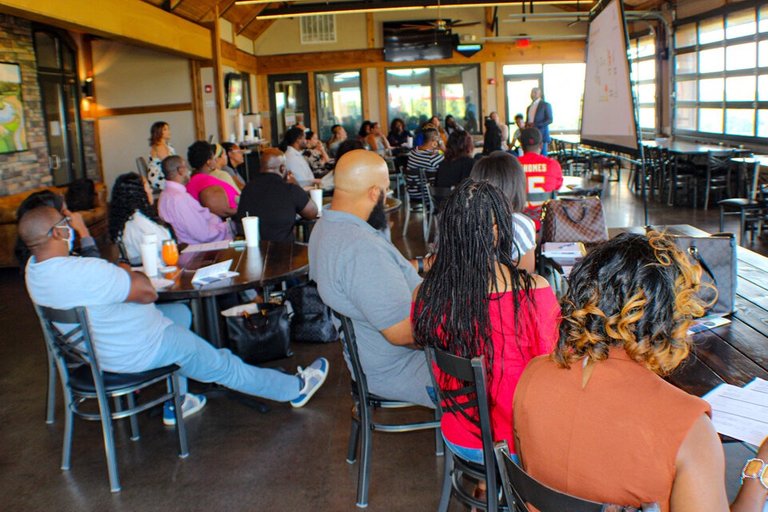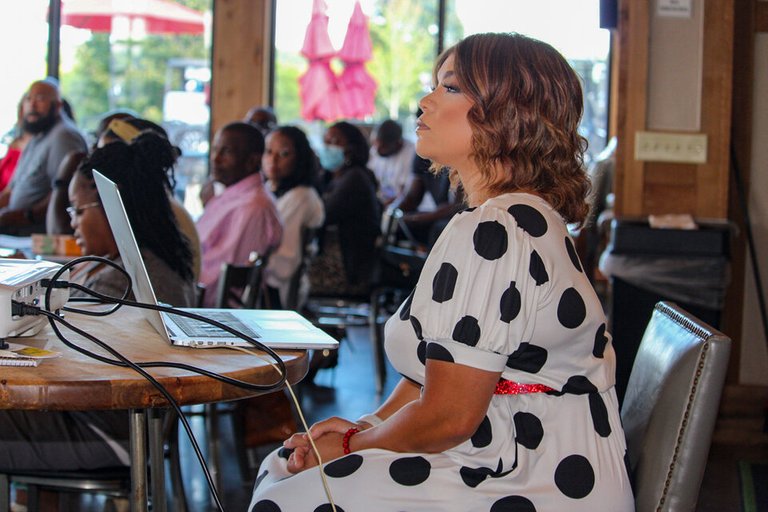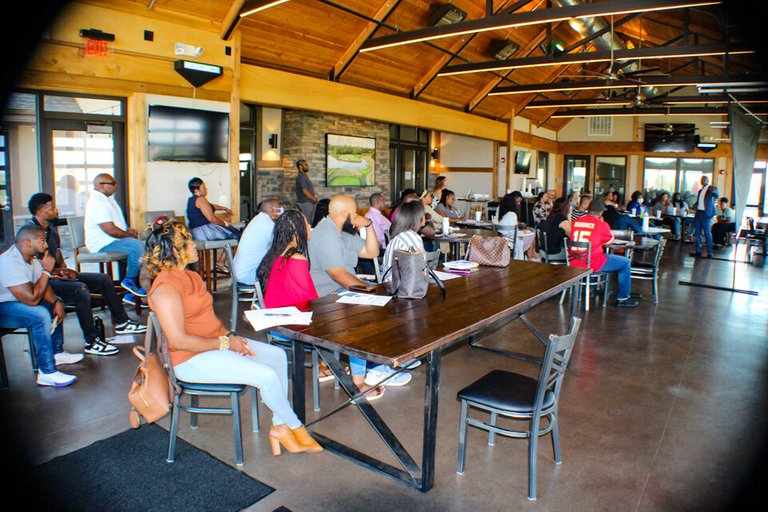 This was the first time I used our wide angle lens in order to capture everyone in the seminar. Of course I have a lot of work to do with more practicing as I am not yet sure how to get those black corners out of my photo 😅. I'm open for tips, tricks and suggestions if you fellow photographers have any.
I didn't have to make the event look bigger than what it was because it was such a great turnout with lots of people there.
I love the learning in all of this as it's fun for me to get out there and try new things and better my skills all at the same time.
My client loved the outcome and was able to use these for her next seminar advertisement. Yay!! 😃😁
Here's a glimpse of the ad she used…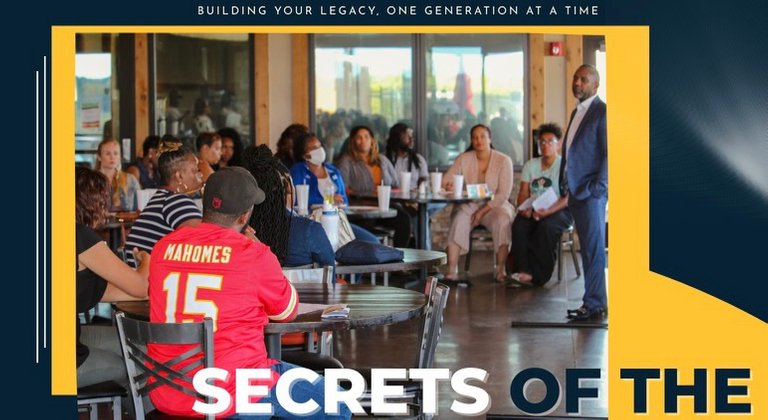 I love sharing these milestones with you. You were there at my very first photography gig and it's pretty awesome being able to share my learning and growing journey with you. 💗
As of right now we don't have any more events lined up. We do have a family photo session with our extended family soon but of course that's on the house. This photoshoot will be done due to the request of my mother.


Looking forward to doing another session to share with you ~


Thanks for Your Love and Support ❤️