When something is done well, you receive the fruits of effort and patience of good work. This applies in all life and in this case to the "Decora" palm tree.
Cuando algo se hace bien se recibe los frutos del esfuerzo y la paciencia de un buen trabajo. Esto se aplica en toda vida y en este caso en la palmera "Decora".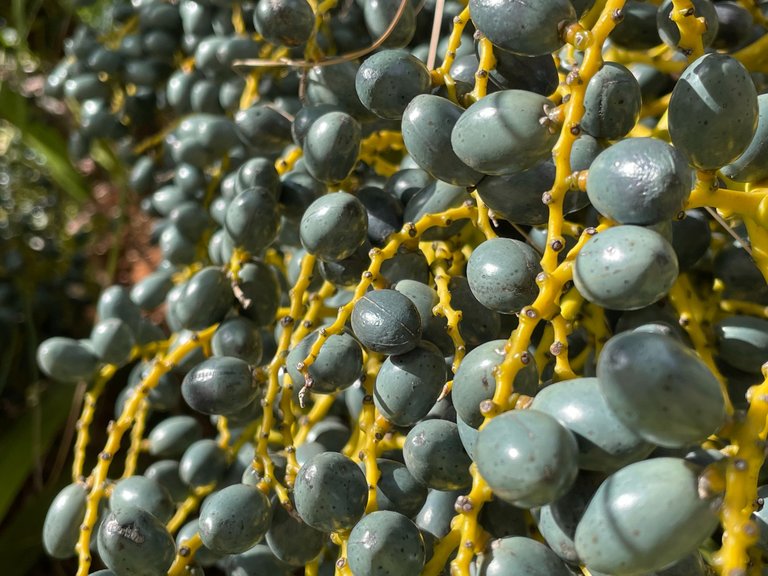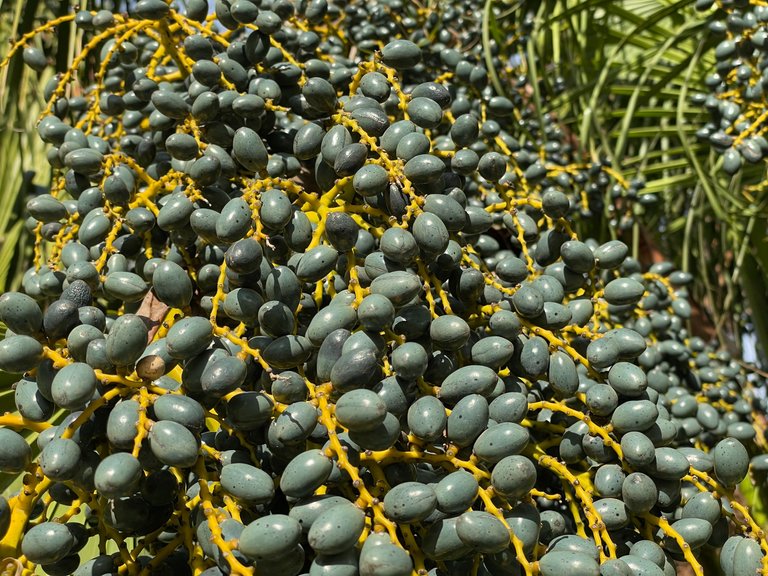 The exotic flowers of this palm tree attracted pollinating insects looking for the sweet elixir creating life. Now those flowers are beautiful fruits ripening in the sun.
Las exóticas flores de esta palmera atrajeron a los insectos polinizadores que buscaban el dulce elixir creando vida. Ahora esas flores son preciosos frutos madurando al sol.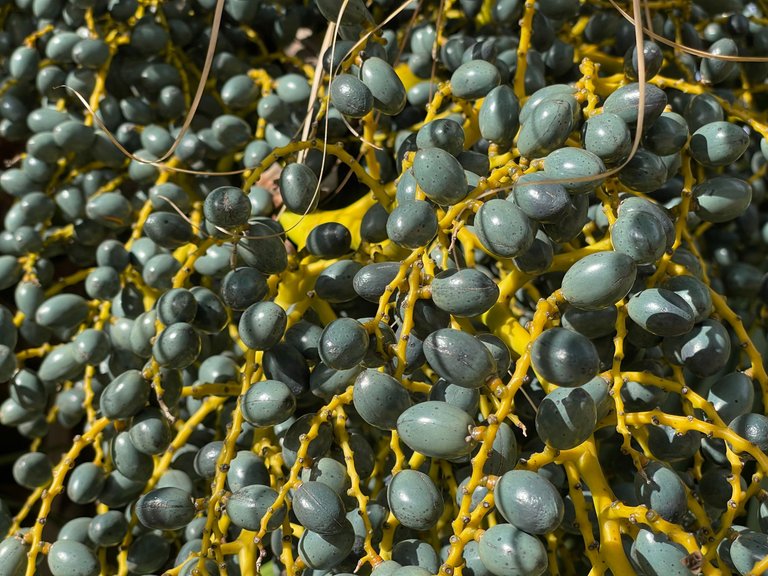 I hope you see the beauty of nature with the same eyes as I do.
Espero que veáis la belleza de la naturaleza con los mismo ojos que la veo yo.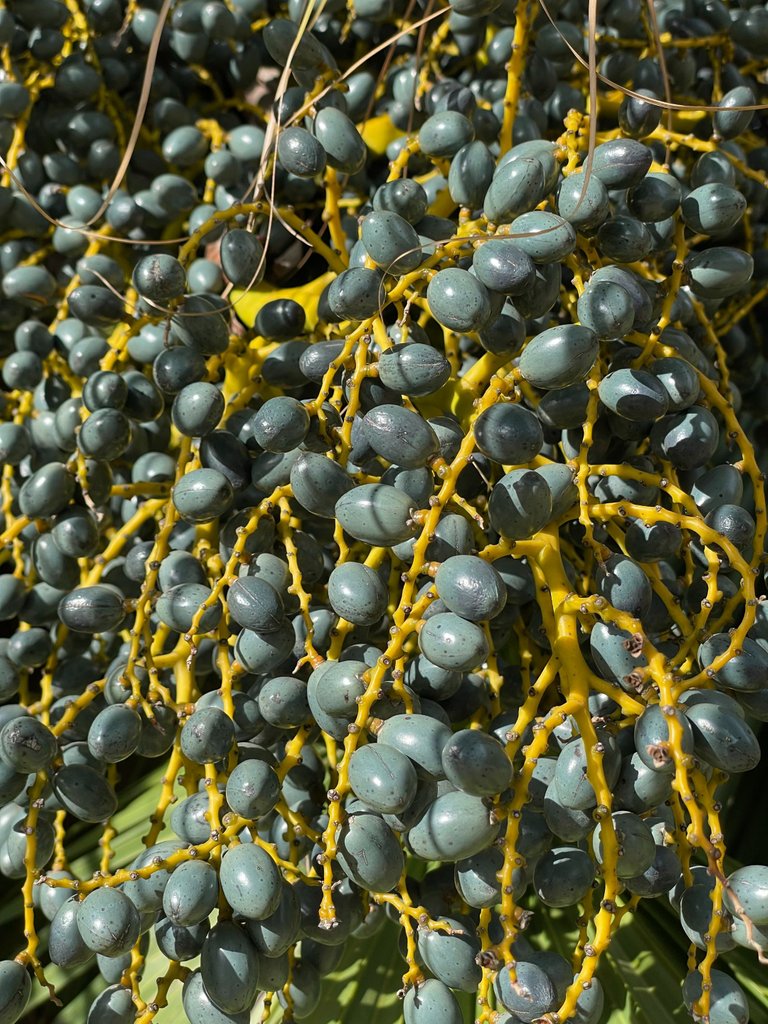 I used a web translator for english text (DeepL)
Photos by @cuvi taken with an Iphone 12 Pro.
2022 All rights reserved.
Fotografías de @cuvi hechas con un Iphone 12 Pro. 2022 Reservado todos los derechos.
By @cuvi,
Creador de contenido desde 2016
Content creator since 2016