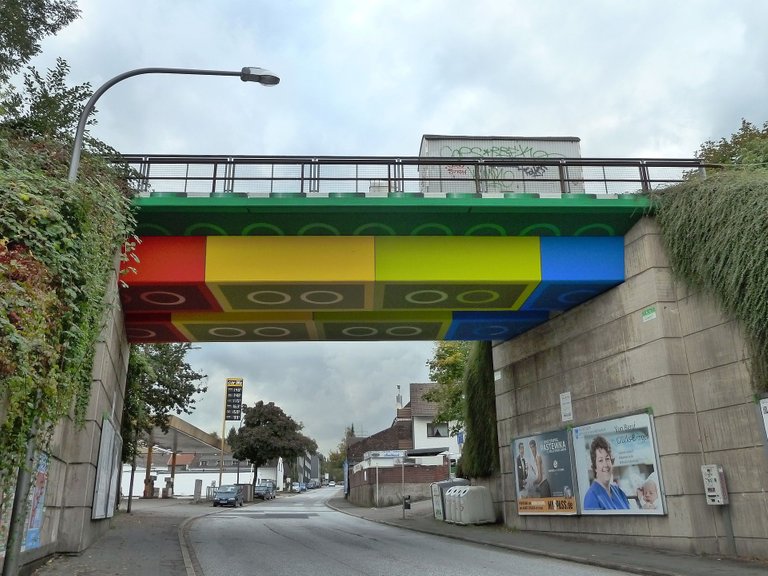 picture by wikipedia.org
Look at this
A few days ago I saw this bridge in Wuppertal.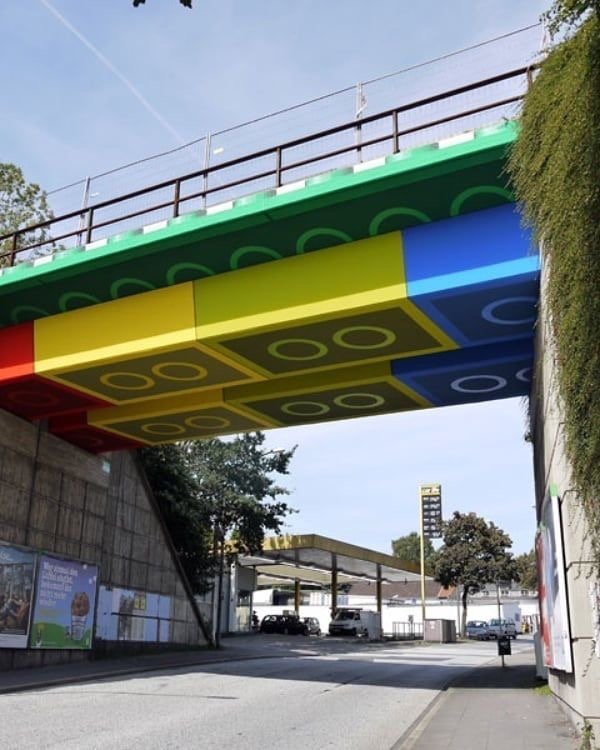 picture by wdr.de
What a difference a little color can make: From gray concrete bridges to gray streets, to a spectacular sight that probably only exists here: In Wuppertal.
Deceptively real painting
In 2011, street artist Martin Heuwold set to work painting the underside of an old railroad bridge over the sister street in color from below. The result: from below, the bridge looks as if it were built of Lego bricks - deceptively real from a certain perspective.

Hey Hive Family
let us travel the world again

---
From underneath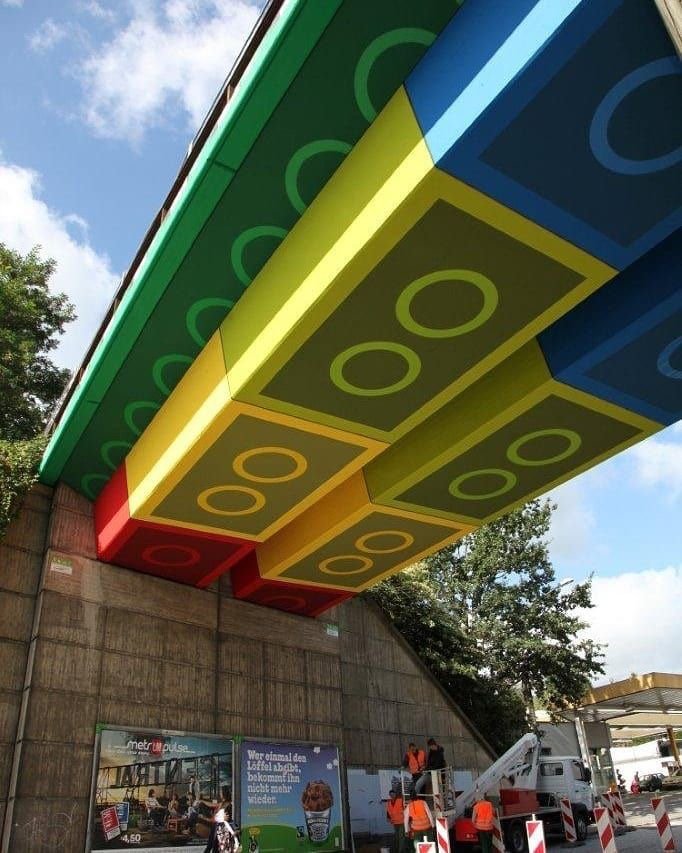 picture by wdr.de
---
Painting the bridge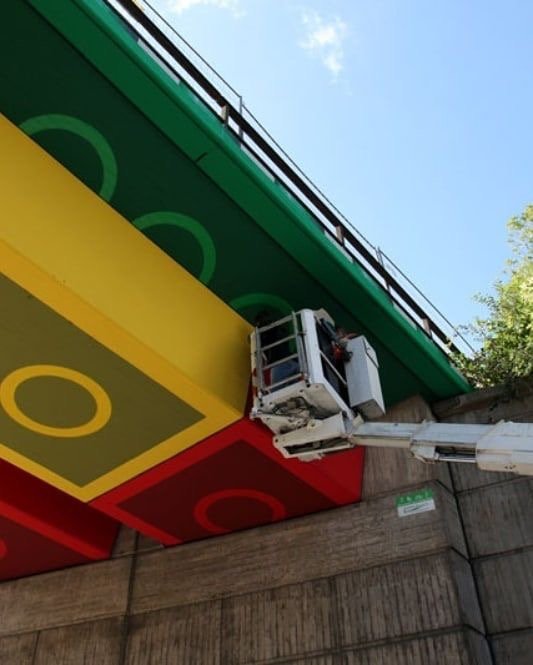 picture by wdr.de
---
Second Lego bridge followed in 2020
The attraction was born. Since then, many excursionists and thousands of motorists every day have enjoyed the playful colors under the bridge, on which the wonderful Nordbahn bicycle route now runs through the city.
And because Wuppertal could use a little more color, the artist created a second Lego bridge in 2020. The pictures of his two colorful bridges went around the world on Instagram and in various media.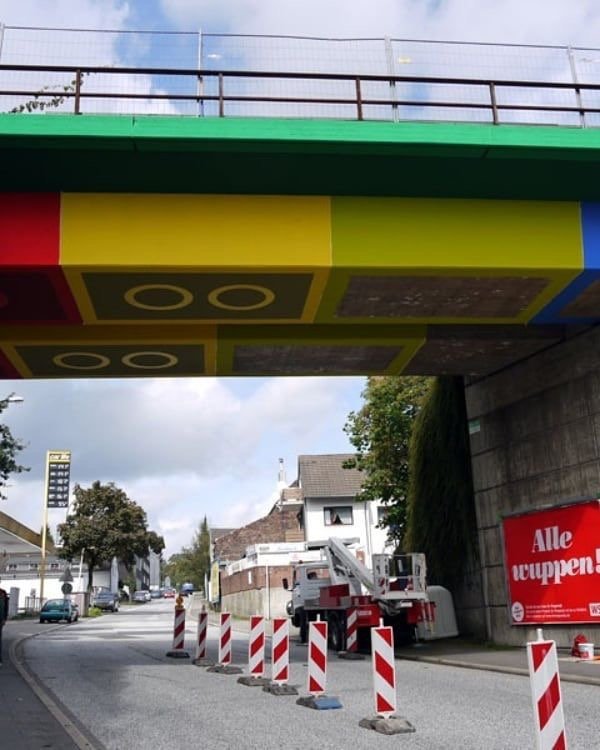 picture by wdr.de
---
How to find the bridge
Here at the map and with the Link on my Pinmapple Map, you can find the bridge an see it in real.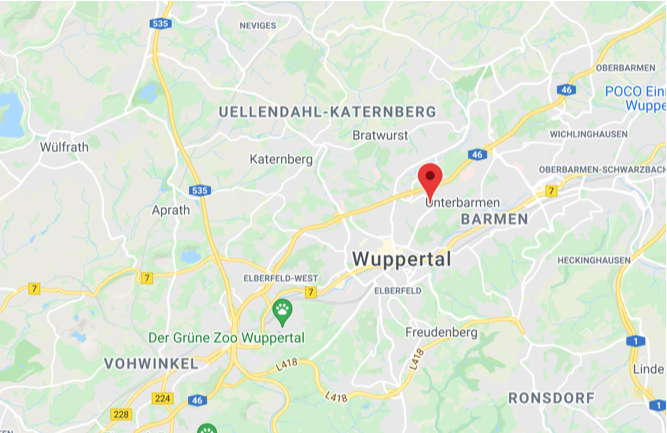 picture by google.de
---
The bridge before ART happened
Like any other grey and concrete bridges it looks ugly and is not a highlight a all. The work from Martin Heuwold changed the atmosphere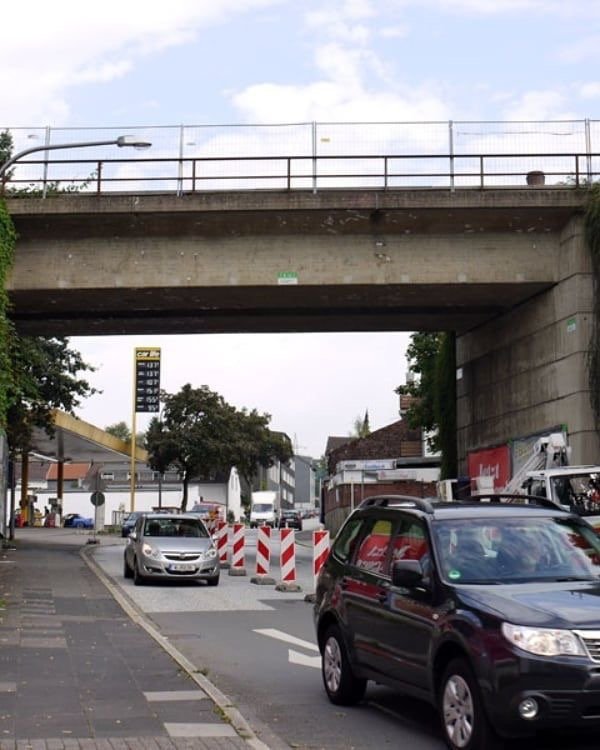 picture by wdr.de
---

Have a great day everybody
and let us travel the world again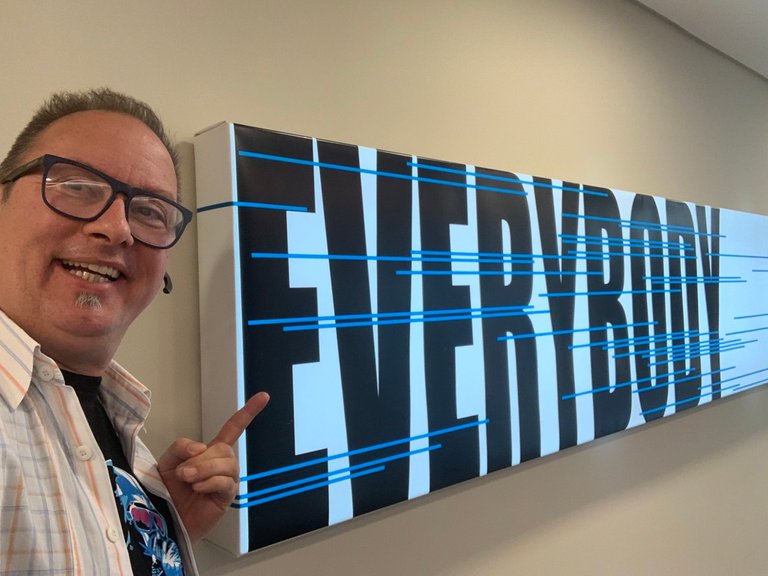 pic by @detlev
---

Enjoy the #BeerSaturday
have 3 pics and a story
around beer - and go!
---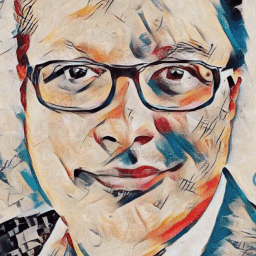 @Detlev loves HIVE