I found this beautiful flower on the side of a road, it has very vibrant colors and draws attention for its star shape and its peculiar pistils, it is a Physalis philadelphica or commonly called tomatillo.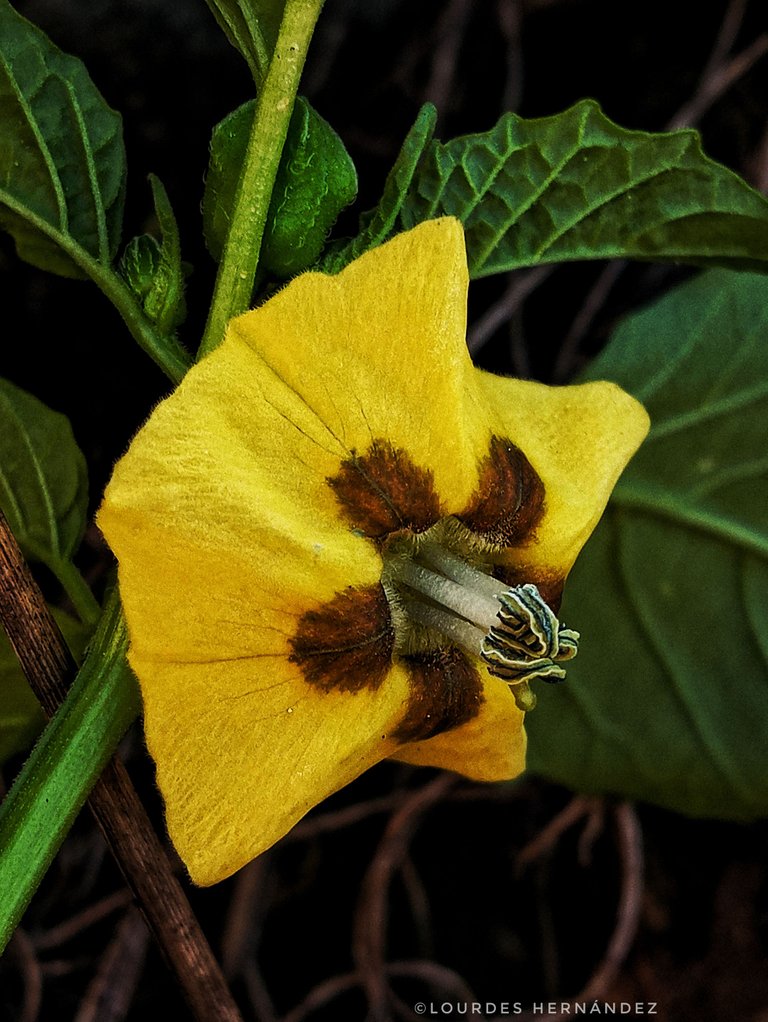 Esta bella flor la encontré a orillas de un camino, tiene unos colores muy vibrantes y llama la atención por su forma de estrella y sus pistilos tan peculiares, se trata de una Physalis philadelphica o comúnmente llamado tomatillo.

It is a plant native to Mexico and only here it grows wild way , and it bears fruit annually and is the tomato, its fruit does not reach a large size wild, because it needs care and nutrients that the soil often does not contain and for that reason they must be added manually.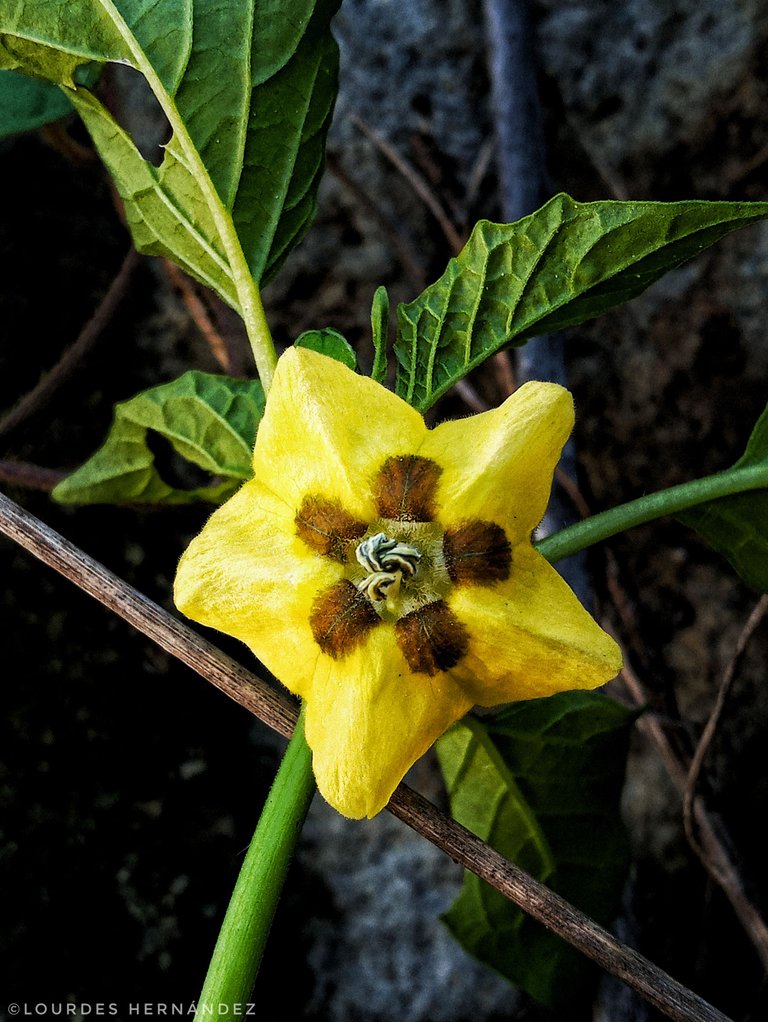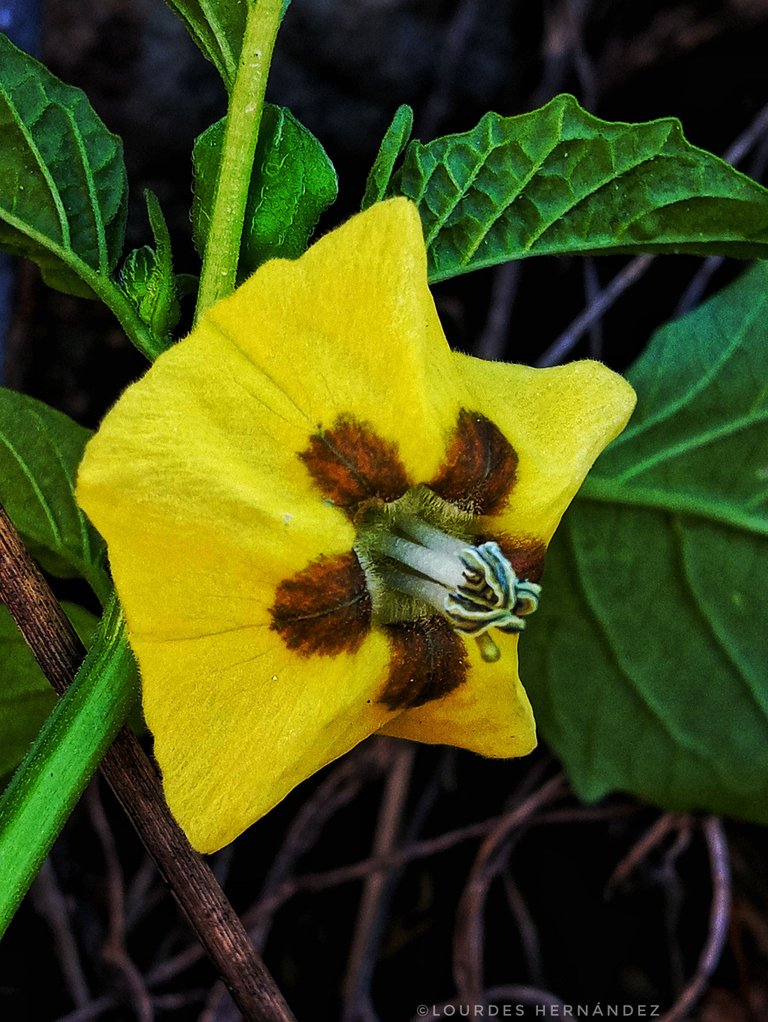 Es una planta originaria de mexico y solo aquí se da de manera silvestre, y es anual da un fruto y es el tomate, de manera silvestre no alcanza gran tamaño su fruto, pues necesita de cuidados y nutrientes que muchas veces el suelo no contiene y por esa razón se deben agregar de manera manual.

It can reach up to 30 centimeters in height and a bush can have ten or more fruits, although pests can make a dent in it, spoiling some of its fruits.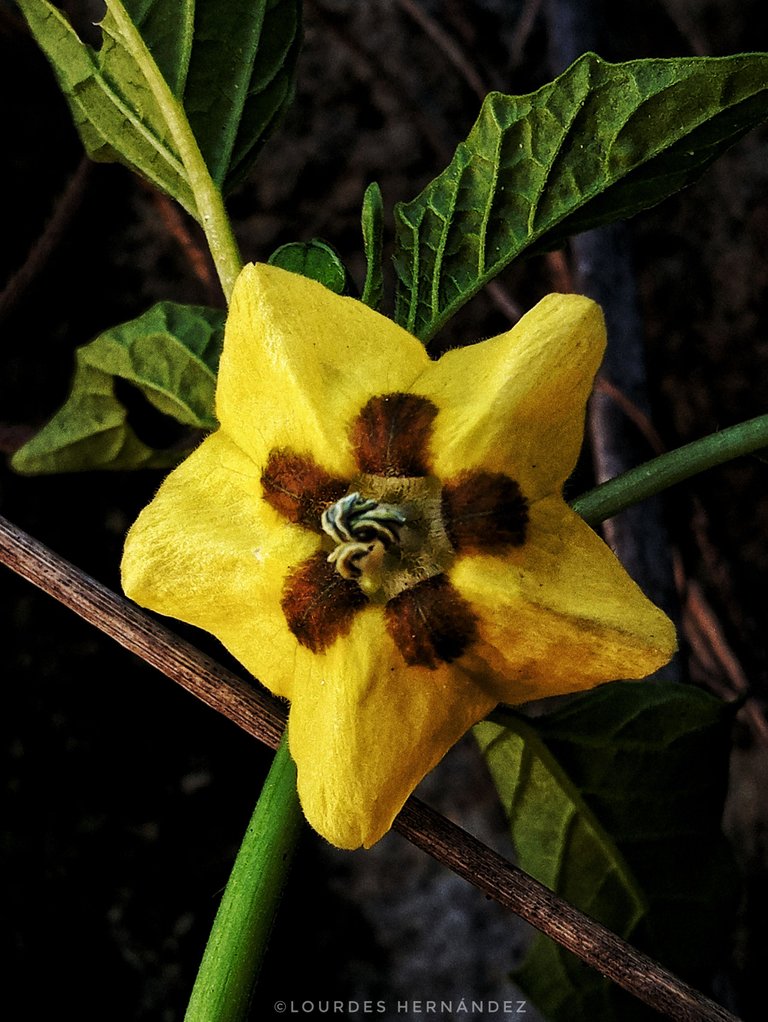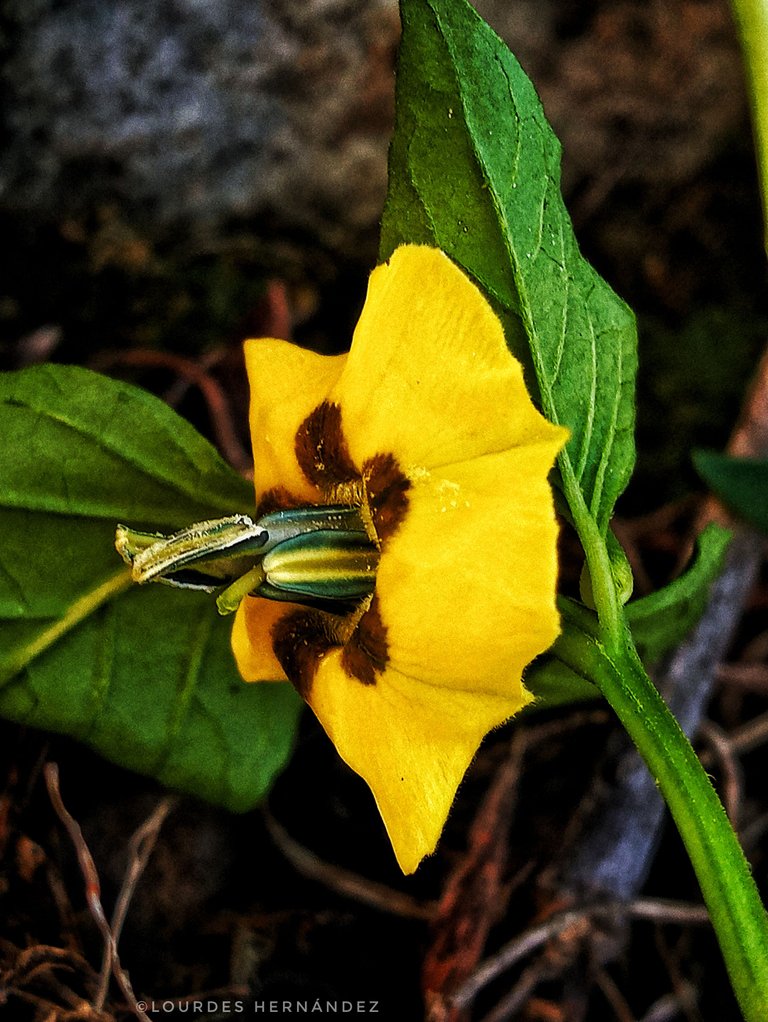 Puede alcanzar hasta los 30 centímetros de altura y una arbusto puede llegar a tener unos diez o mas frutos, aunque las plagas pueden hacer mella en ella echando a perder algunos de sus frutos.

This plant has been cultivated since ancient times, the Mayans managed to domesticate it and use the fruit to feed themselves, there are many subspecies but they are not yet studied enough to know them perfectly.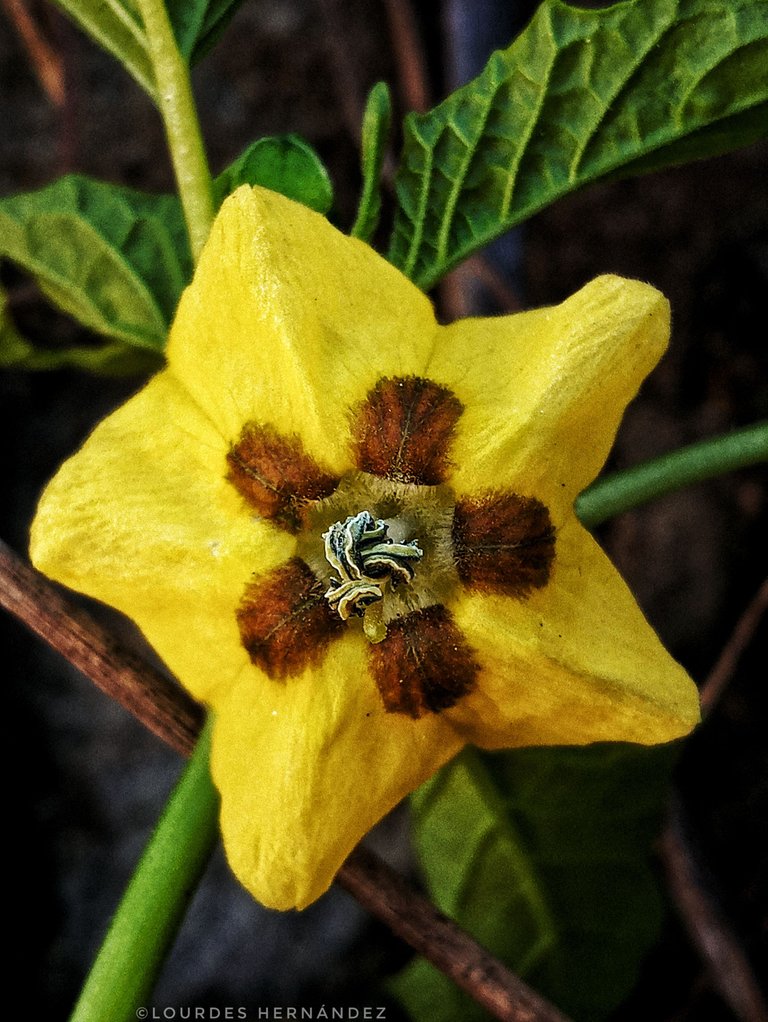 Esta planta se cultivaba desde tiempos ancestrales, los mayas lograron domesticarla y utilizar el fruto para alimentarse, existen muchas subespecies pero aun no se estudian lo suficiente para conocerlas a la perfección.

---
PHOTOGRAPHS TAKEN BY ME, WITH MY LG Q60
---

---
A PROUD MEMBER OF

join this great community

Densifying Nature Appreciation (DNA)