Bees can be the trickiest of subjects. Not only do they buzz around like some kind of black and yellow mofos, more often than not they will show you their pointy end as they crawl into a flower and then reverse out before buzzing off. Getting a good headshot is one of the more challenging things in macro photography.
It also really comes down to the type of flowers. We have these really large daisies in the garden that have a very open structure. That makes it a bit easier to run around and try to catch a full-frontal (ooh-err) while they drink up the nectar.
I was quite lucky with this bee who spent a relatively long time feasting on this flower from a few different angles.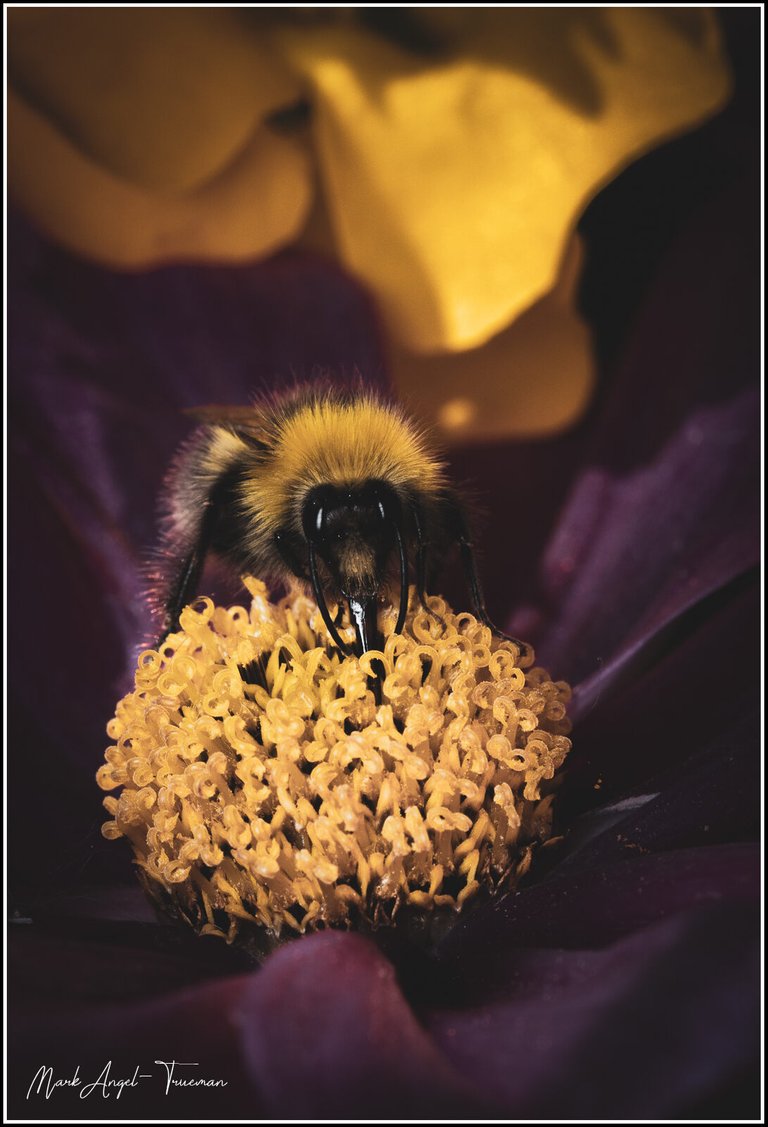 ISO 200, f11, 105mm, 1/250 sec, Exposed with flash
I really love the tri-colour effect of purple, black and yellow but I'm not too sure about the yellow petals in the background. They seem both distracting and add to the image at the same time. Be interesting to hear what you guys think about those.
Anyway, just the one image for today, I am going to spend some time getting some shots for @derangedvisions latest flower photography competition
Cheers
Mark