Here is a park 🌲 located in Nitra. You can see a refreshing view of Nitra river 🌊. Accompanying them is an alley of toplar trees 🌲 🌲 🌲.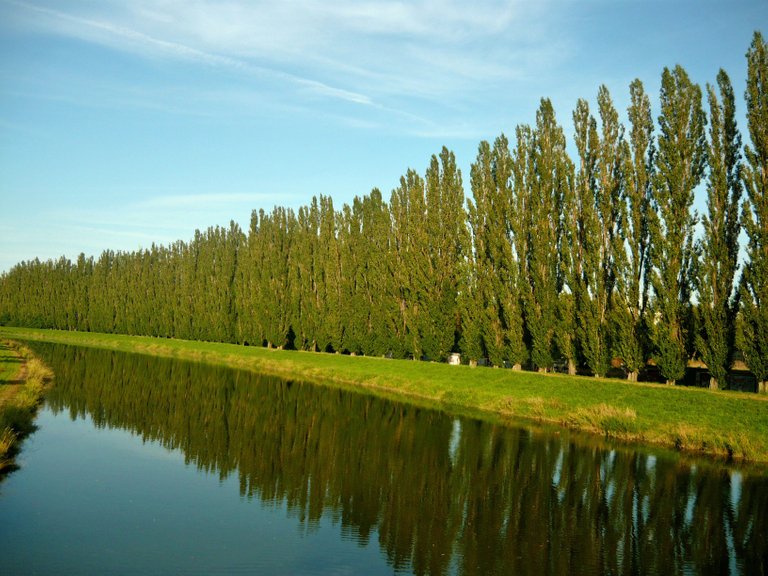 Double view of hill Zobor. 🏞️ A reflection of the hill in the water 🌊.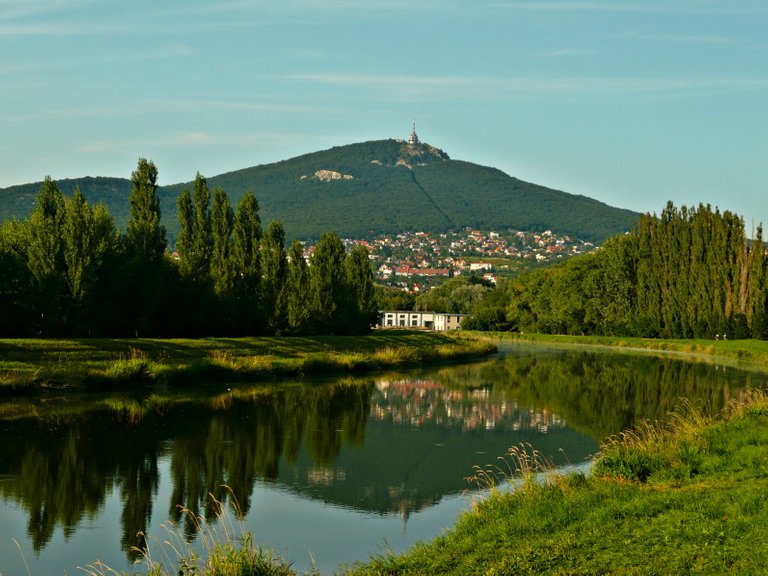 ⛪ Piarist Church visible from the park 🌲.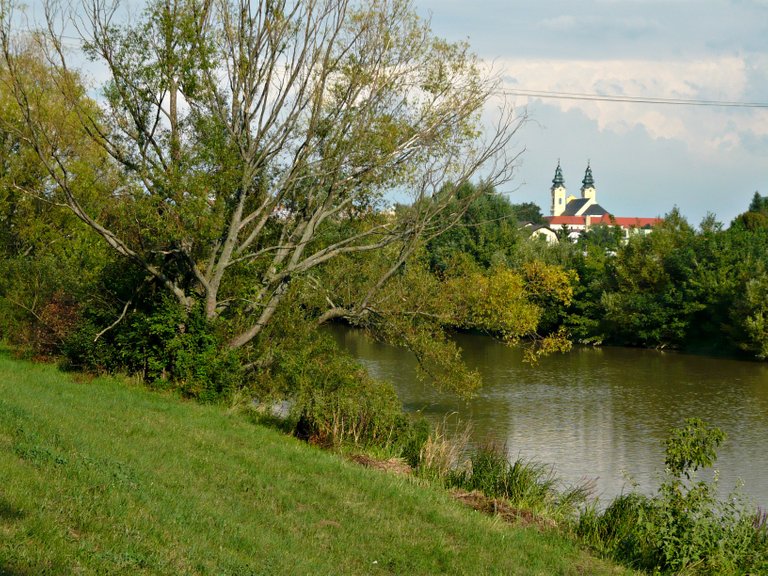 That's it for today! 🌞 Hope you have enjoyed! 🌻