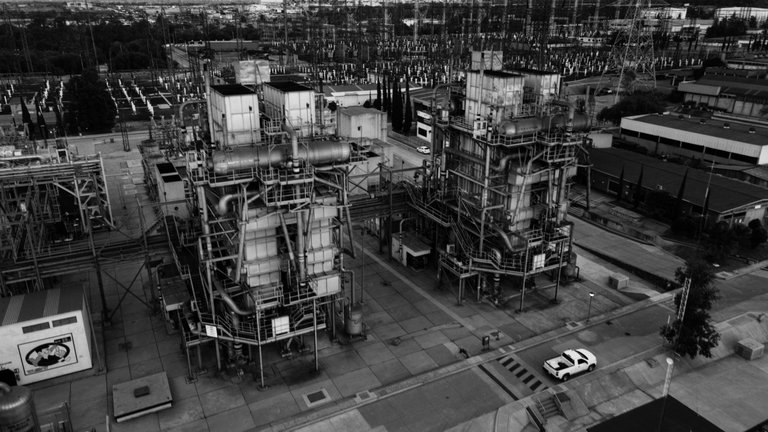 // Fotografías en el trabajo desde el aire //
>_ Buen día amigos y sean bienvenidos a un nuevo post de fotografía desde el aire.
En esta ocasión ocupé el Mavic Air 2 y como locación ocupé la central en la que trabajo.
En la primer foto pueden observar lo que eran los antiguos recuperadores de calor de las unidades 1 y 2. En la actualidad ya se encuentran fuera de servicio después de casi 33 años en operación.
// Photographs at work from the air //
>_ Good morning friends and welcome to a new post on photography from the air.
This time I occupied the Mavic Air 2 and as a location I occupied the headquarters where I work.
In the first photo you can see what the old heat recovery units of units 1 and 2 were. They are currently out of service after almost 33 years in operation.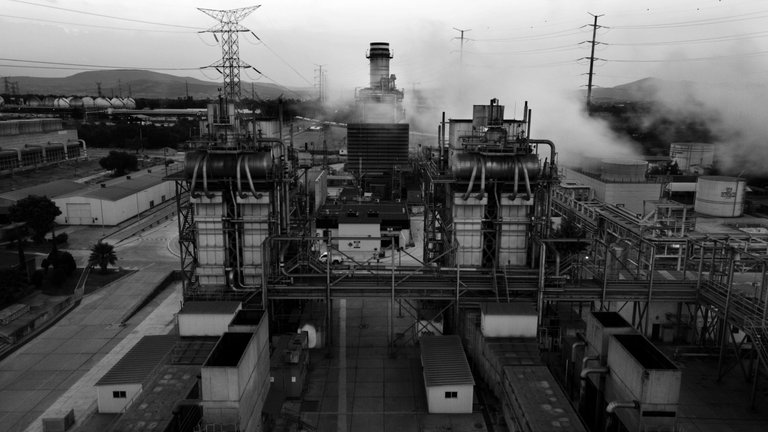 >_ En la foto de arriba se puede observar los dos mismos recuperadores desde la parte de atrás. Al fondo se ve la nueva unidad 8 y su recuperador.
>_ In the photo above you can see the same two recuperators from the back. In the background you can see the new unit 8 and its recuperator.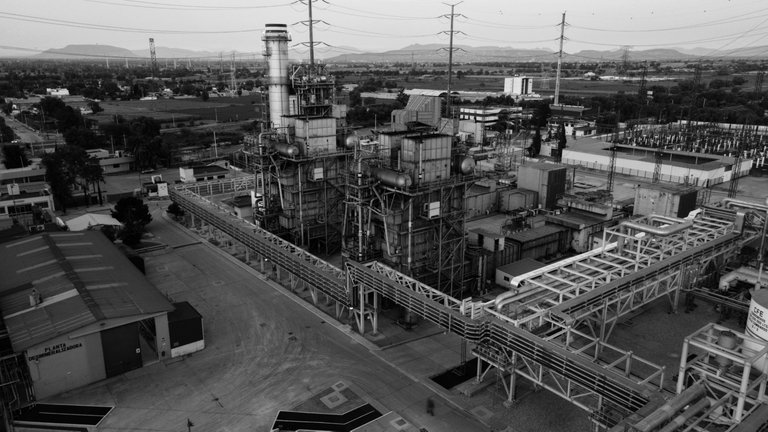 >_ La imagen anterior pueden ver el Paquete Norte. Al frente, los antiguos recuperadores de las unidades 4 y 5, y al fondo la nueva Unidad 7.
>_ The image above can see the North Package. In front, the old recuperators of units 4 and 5, and in the background the new Unit 7.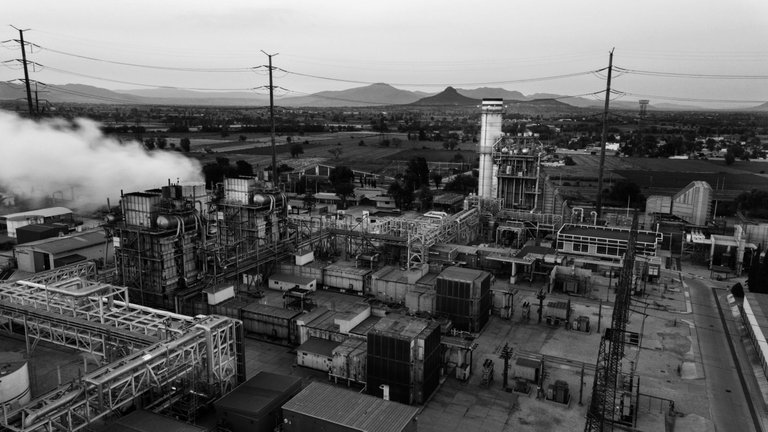 >_ En esta última imagen se ve todo el Paquete Norte, de izquierda a derecha, la Unidad 4, 5 y 6, y la nueva Unidad 7. Al fondo se ve el Xicuco, uno de los cerros más emblemáticos del Valle del Mezquital y del que ya les pude compartir algunas fotos aquí.
Espero que les haya gustado este pequeño post y que se encuentren bien. Los espero en la próxima entrada.
>_ In this last image you can see the entire North Package, from left to right, Unit 4, 5 and 6, and the new Unit 7. In the background you can see the Xicuco, one of the most emblematic hills of the Mezquital Valley and of which I could already share some photos here .
I hope you liked this little post and that you are well. I wait for you in the next post.

// Hive // Twitter // Facebook //
// Instagram // Movescount // Strava // Lbry //