Red Light Show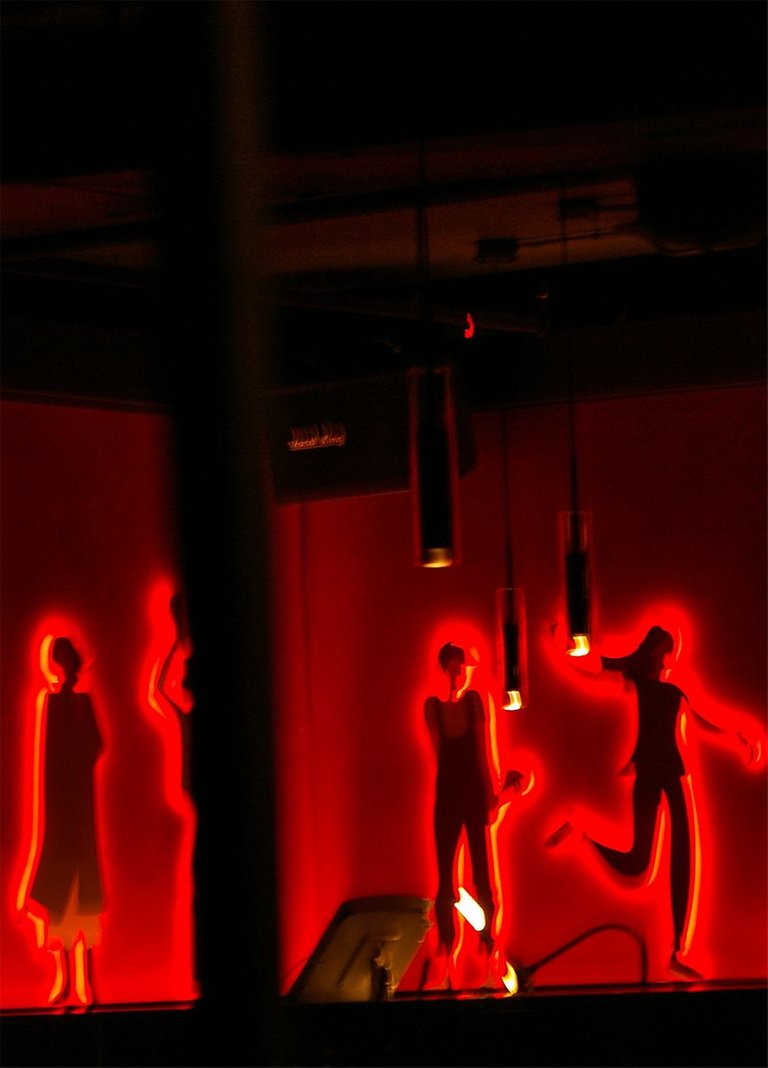 Two sided view through. Figures dancing along red lit along the walls emanating a flowglow. I like to watch. Observe from a distance. Call me a voyeur, just don't bust me for being one.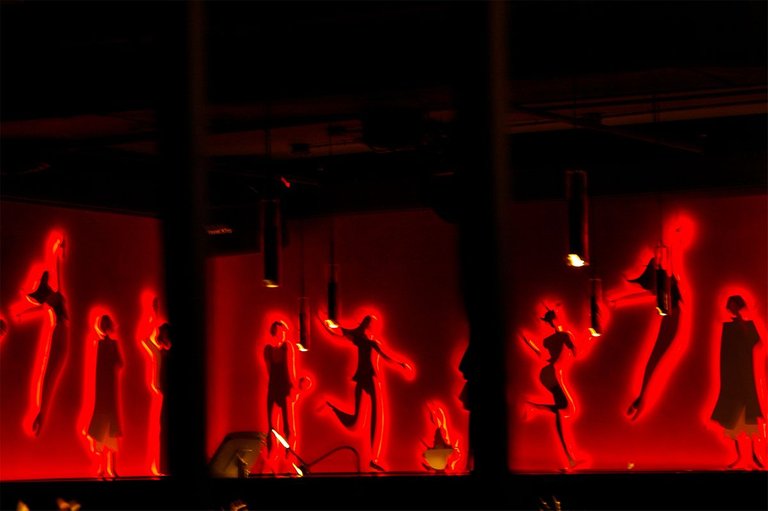 It's cold tonight. I'm almost finished shooting when I stumble on a new Asian restaurant. The interior décor is markedly different with a surround of figures in various positions popping out from the wall in flat 3D, all lit from behind. All this glass to shoot through from outside. Irresistible.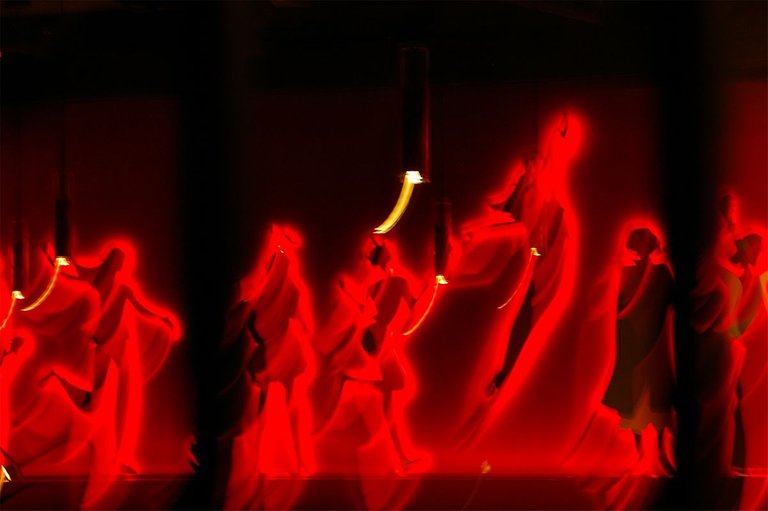 I'm fumbling a bit. I'm nervous. There are quite a few diners in the restaurant. What if I get caught? What if someone gets angry? What if I get approached? This is always in the back of my mind when shooting on the street.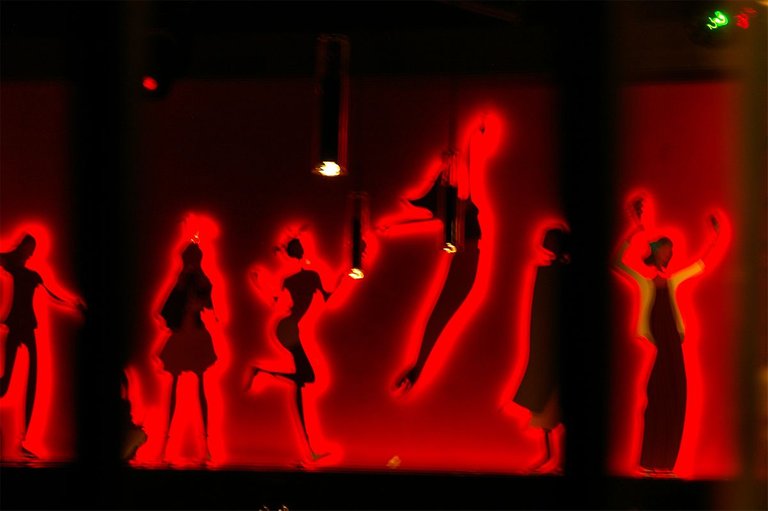 I've had a couple of angry ones. One guy on a bike at an intersection freaked out at me. I didn't bother pointing out that we're all under a gazillion artificial eyes every day in this city, live feed streaming. That would have incited more of the "angry".
Another one ran rage screaming across a major city street. Got right up in my face, keeping pace, threatening to beat the crap out of me. I wasn't shooting in her direction, but sight of the camera from across a four lane street set her off. Take down in the middle of a weekday afternoon. I have a solution for these issues, no touching required. Not saying what that is. It solves problems like this immediately.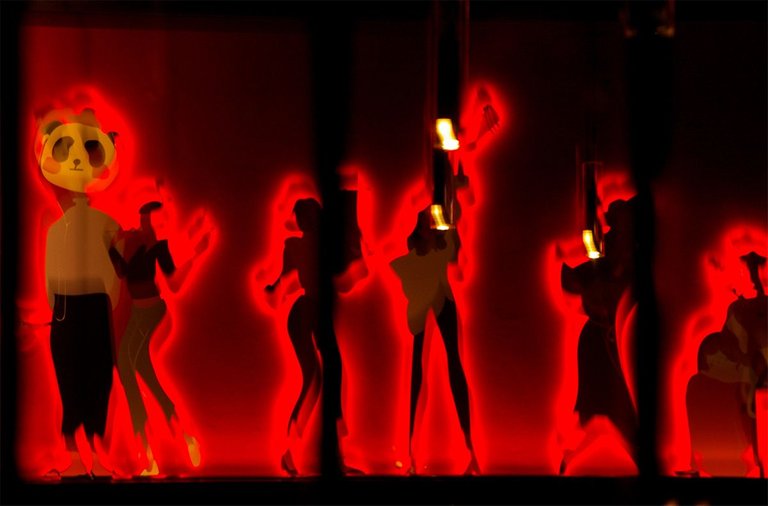 Finally have it right. I can shoot over the people in the restaurant by angling in various ways. I'm after the light play of fake figures, not real people.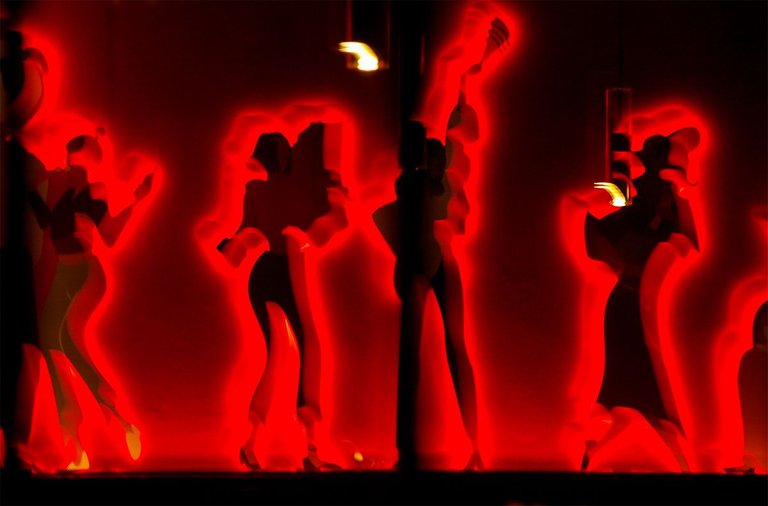 It's not long before I notice what appear to be the owners outside right near me. They are in discussion about how to bar the outside windows. There are several welded up panels they are in process of install decisions about. All I can think is get the shots before the bars go up.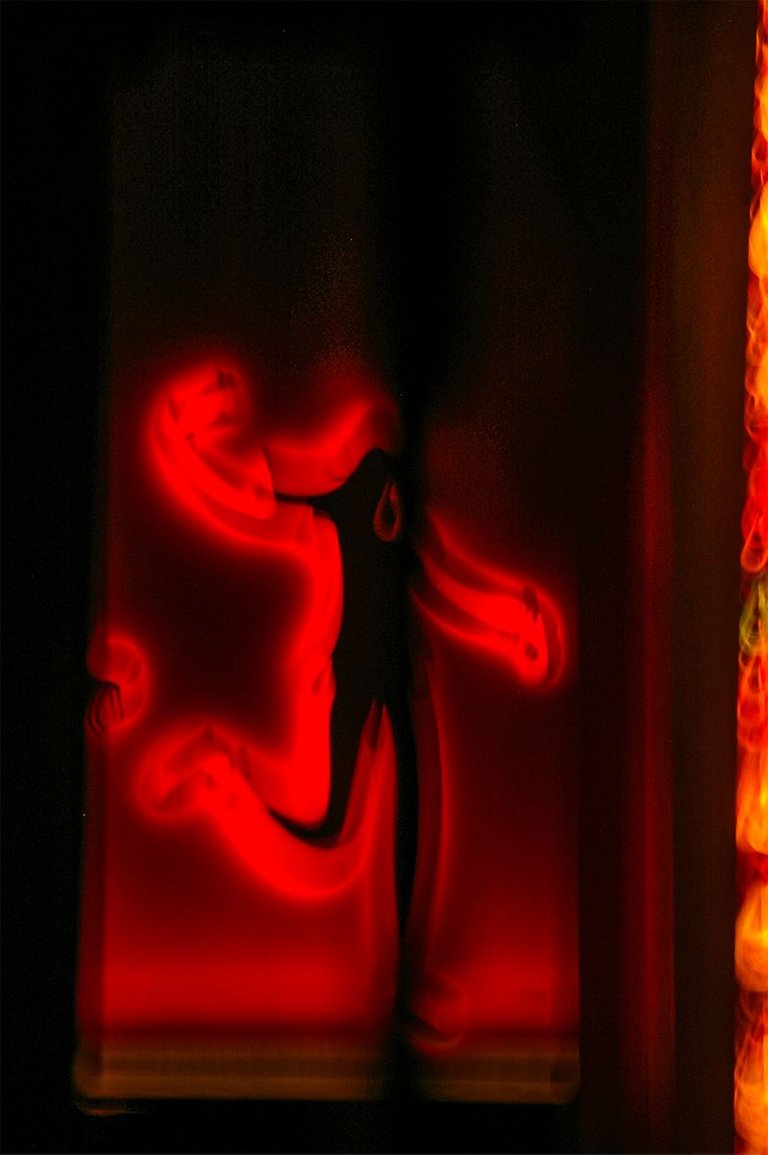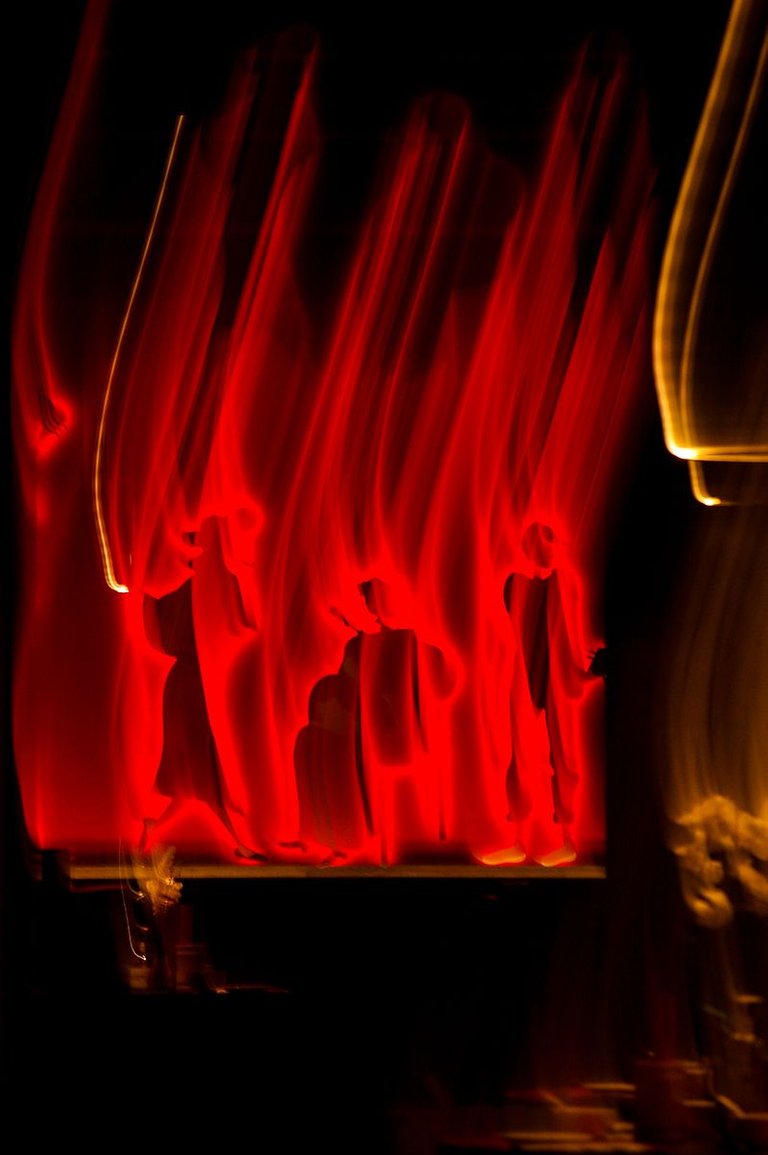 I figure I've faded into the background. I'm typically dressed to do that when out. I don't want to be seen or noticed, even without a camera in tow. I like to blend.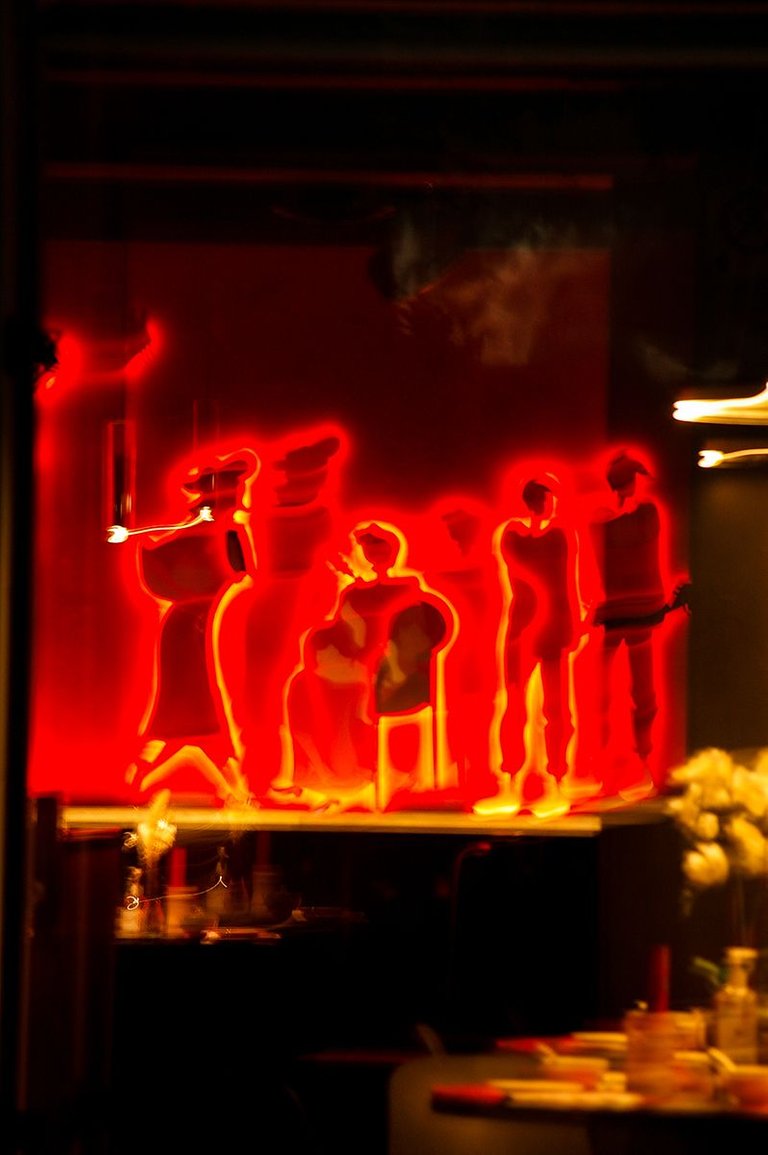 By this time, I'm deep into what I'm shooting. I hear someone speaking right beside me. I pause, look up, and hope I'm not out of luck.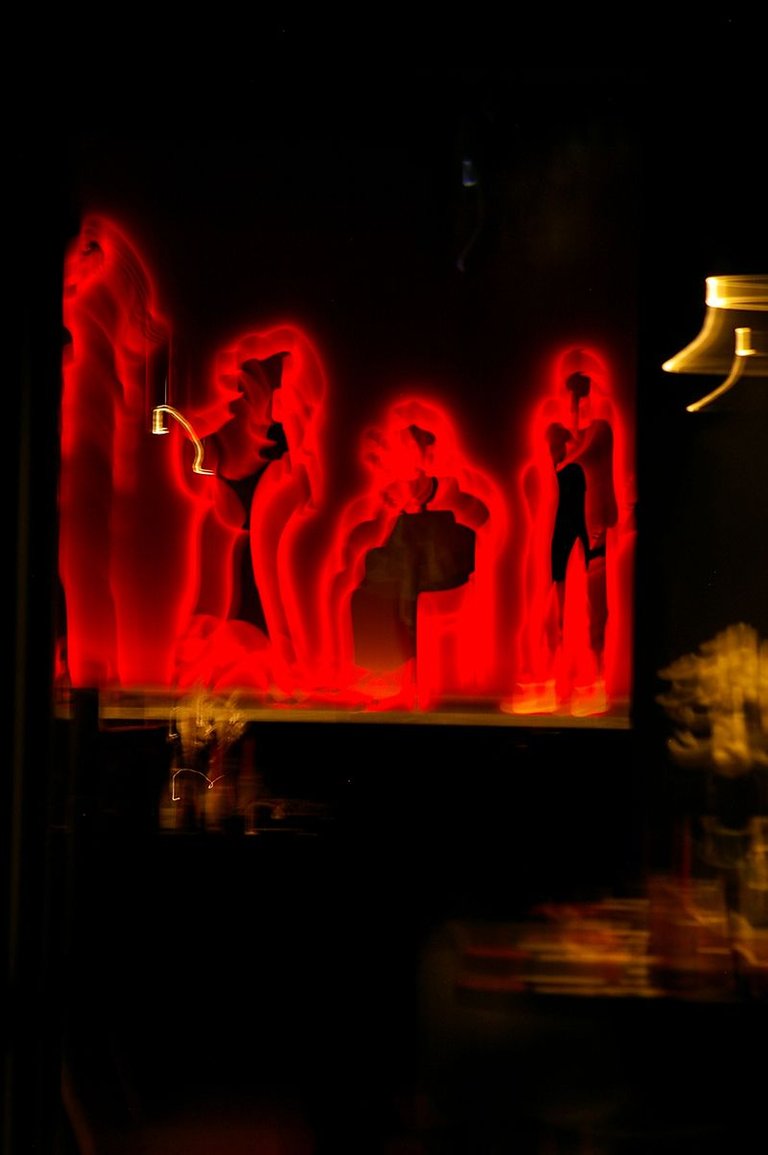 It's one of the owners. Very limited English. I'm so used to that living here for this long, that's it a complete non-issue. He's curious about my photos. I explain what I'm doing while scrolling through some of what I've shot. He's really interested, wants to know where I'm posting them. He asks, "Is it FB, IG?". I tell him no, it's on Hive blockchain only. I explain it to him. I give him my user name and the site. He's happy. He's going to check it out. I'm happy it's not an angry person.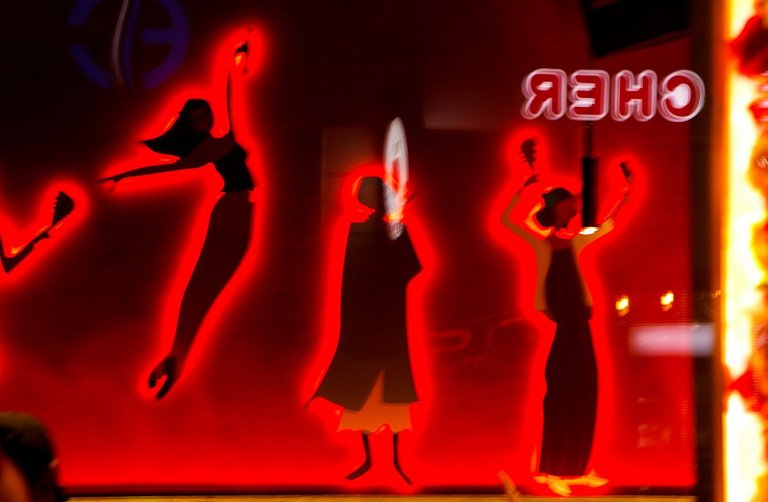 Most often, when I'm shooting out on the street, I have these enjoyable interactions with strangers. There's something about a camera that catches attention amid a sea of cell phones clicking away unnoticed. I'm not sure why that is. I'll take it though. All the conversations have been worth it, even the unfun ones.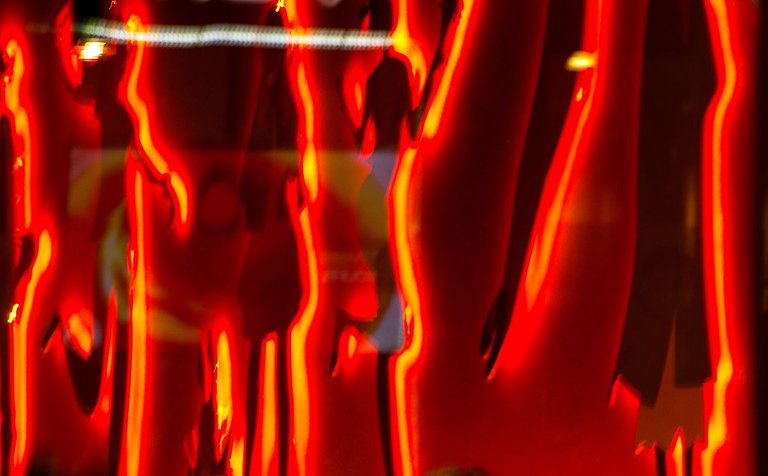 All photos taken by Nine with a Pentax digital 35mm camera. No one was photographed against their will.