Basilica of Saint Nichola di Bari
---
Bari is a coastal city in southern Italy, characterized by its ambiguity between the medieval and the modern. Both elements are combined in such a way that a large part of its extension is surrounded by a wall that functions as a shelter for the old buildings, while a few meters apart, the more contemporary side of the city shines.

San Nicolás de Bari is the saint who protects the city and, in his honor, they have built a beautiful and imposing basilica as a commemoration. It was built in 1197 and is in perfect condition wherever you look at it.
It is not a simple church, but the remains of said saint are found resting in one of the lower graves, which functions as a crypt. It is truly an imposing architectural work that invites you to explore it with pure attention to detail.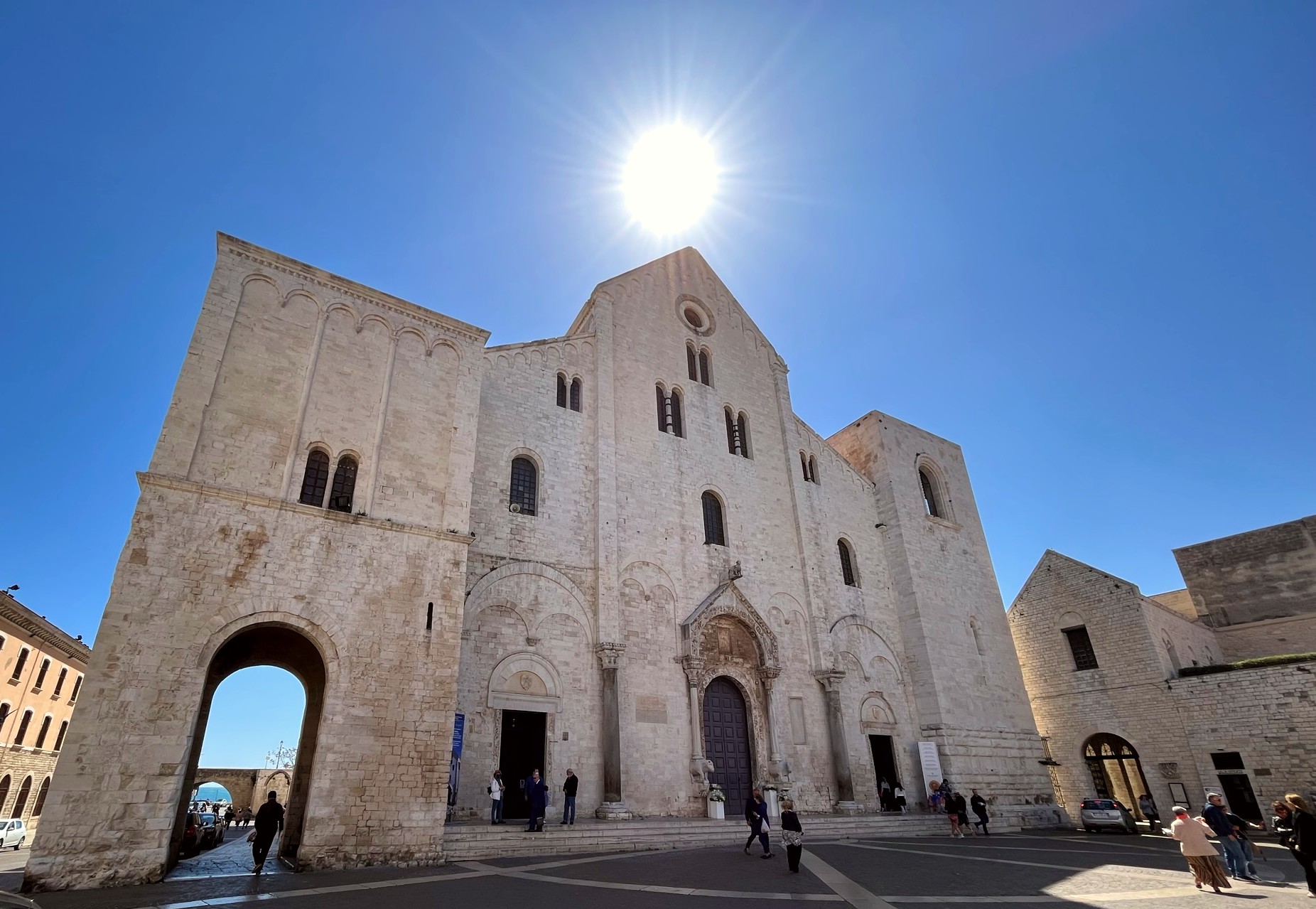 The facade is imposing, with soaring ceilings and attention to detail, one is perplexed when one crosses it, after having been walking for a while through ancient alleys. Unlike other churches or basilicas, its exterior is pristine, with little color and quite sober.
At the main entrance, we can see a rather ornamental arch and two columns that end in two animals.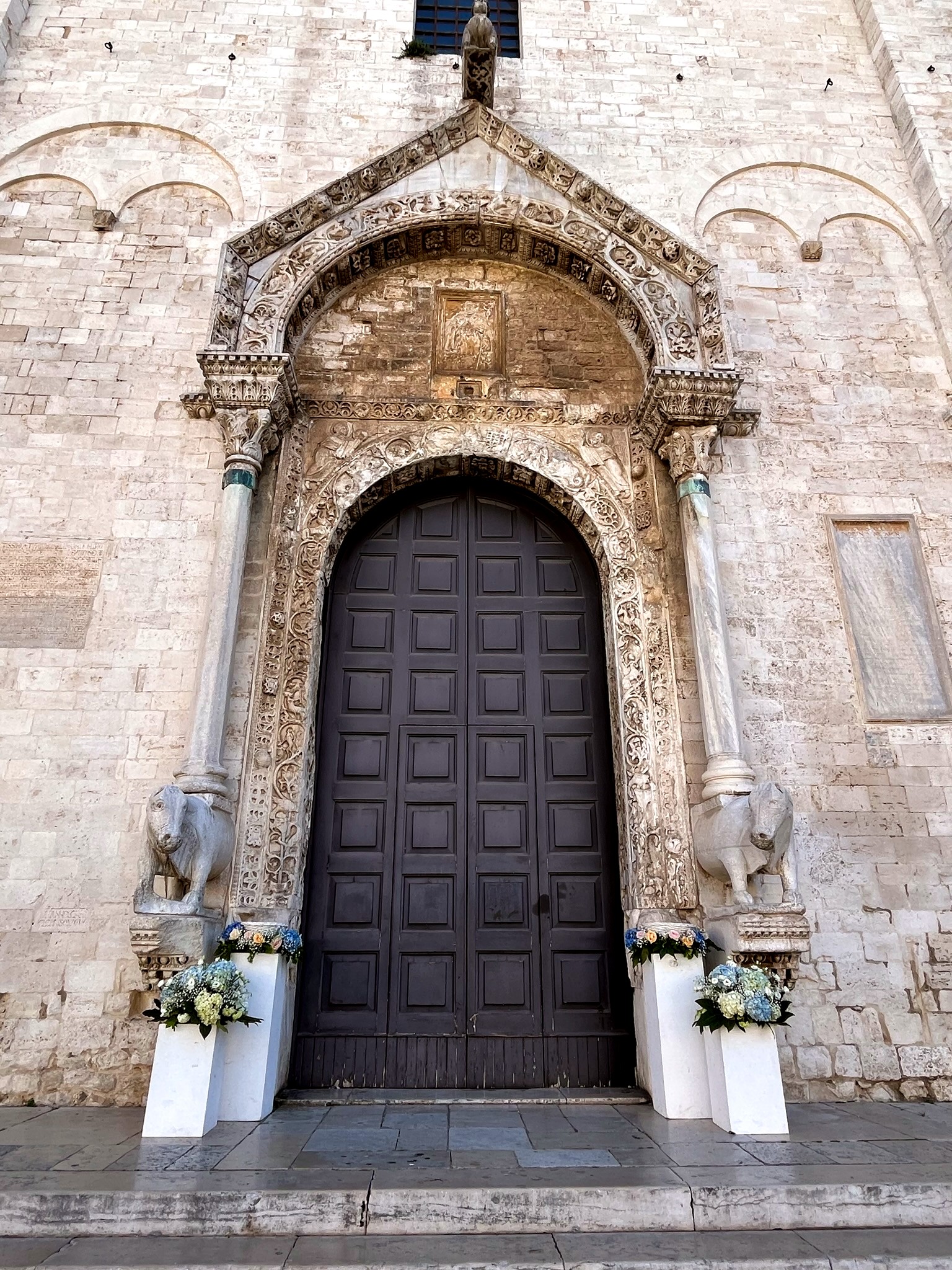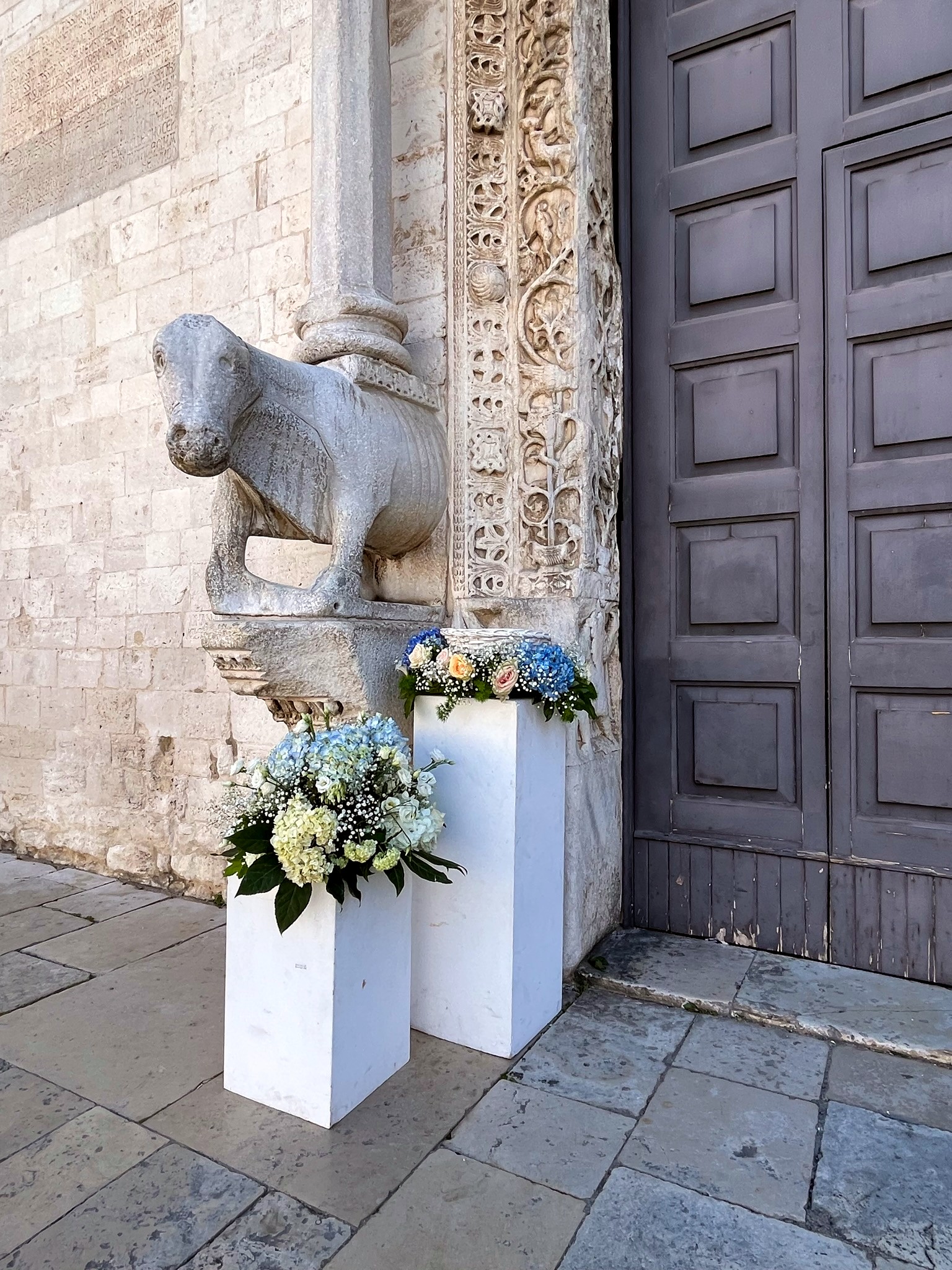 Upon entering the basilica, we can find a statue of San Nicolas de Bari. It is of impressive dimensions and one is perplexed to see it when it enters. It is possible to leave donations for the care of the basilica and it is very well protected to prevent deterioration over time.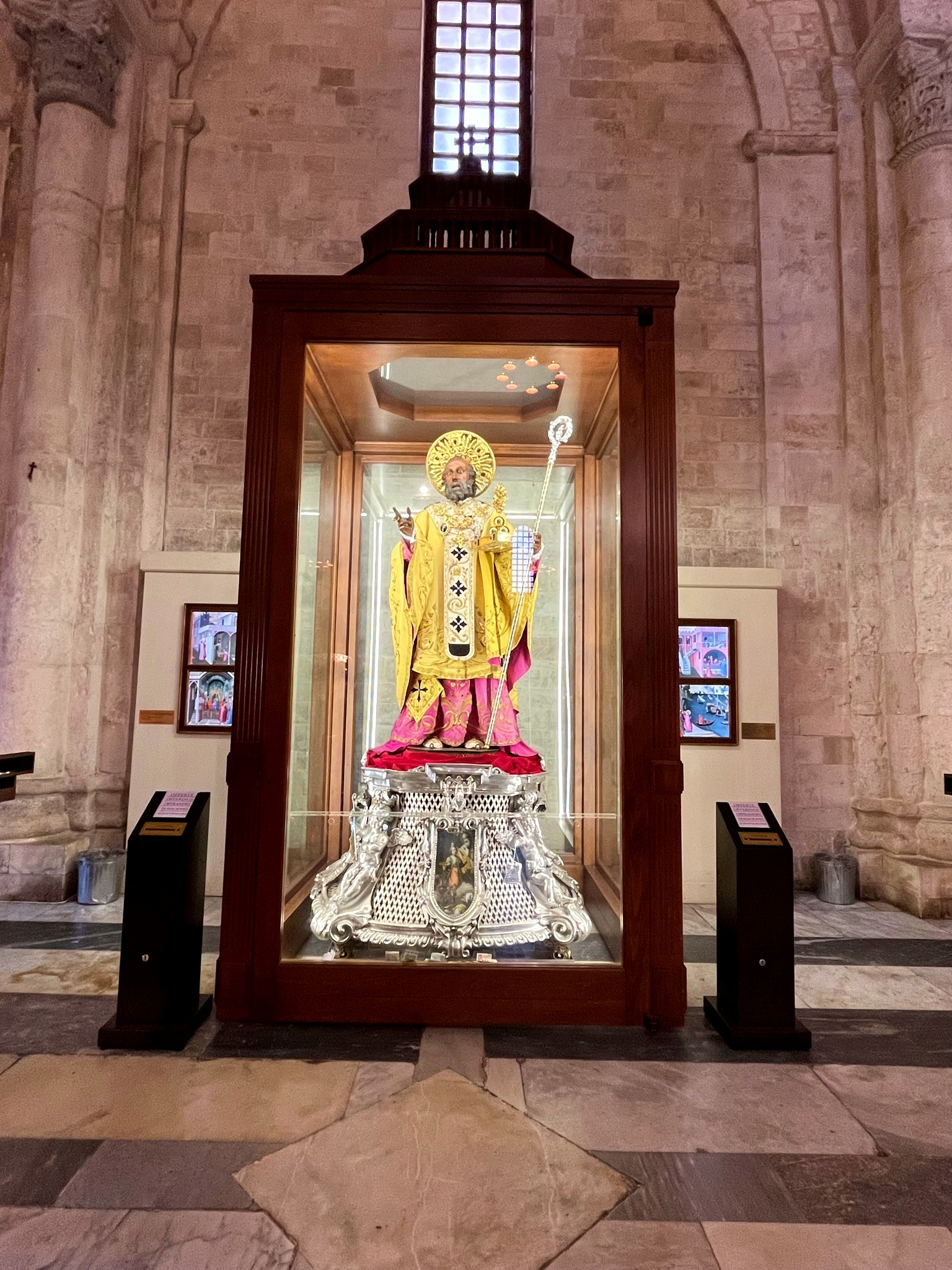 Inside the basilica, we can see how the pristine and polluted appearance of things is maintained. Extremely high columns and ceilings, with molding everywhere. In the center, a small altar that stands out in coppery tones, accompanied by different biblical representations on the sides and many, many chandeliers to shelter the environment.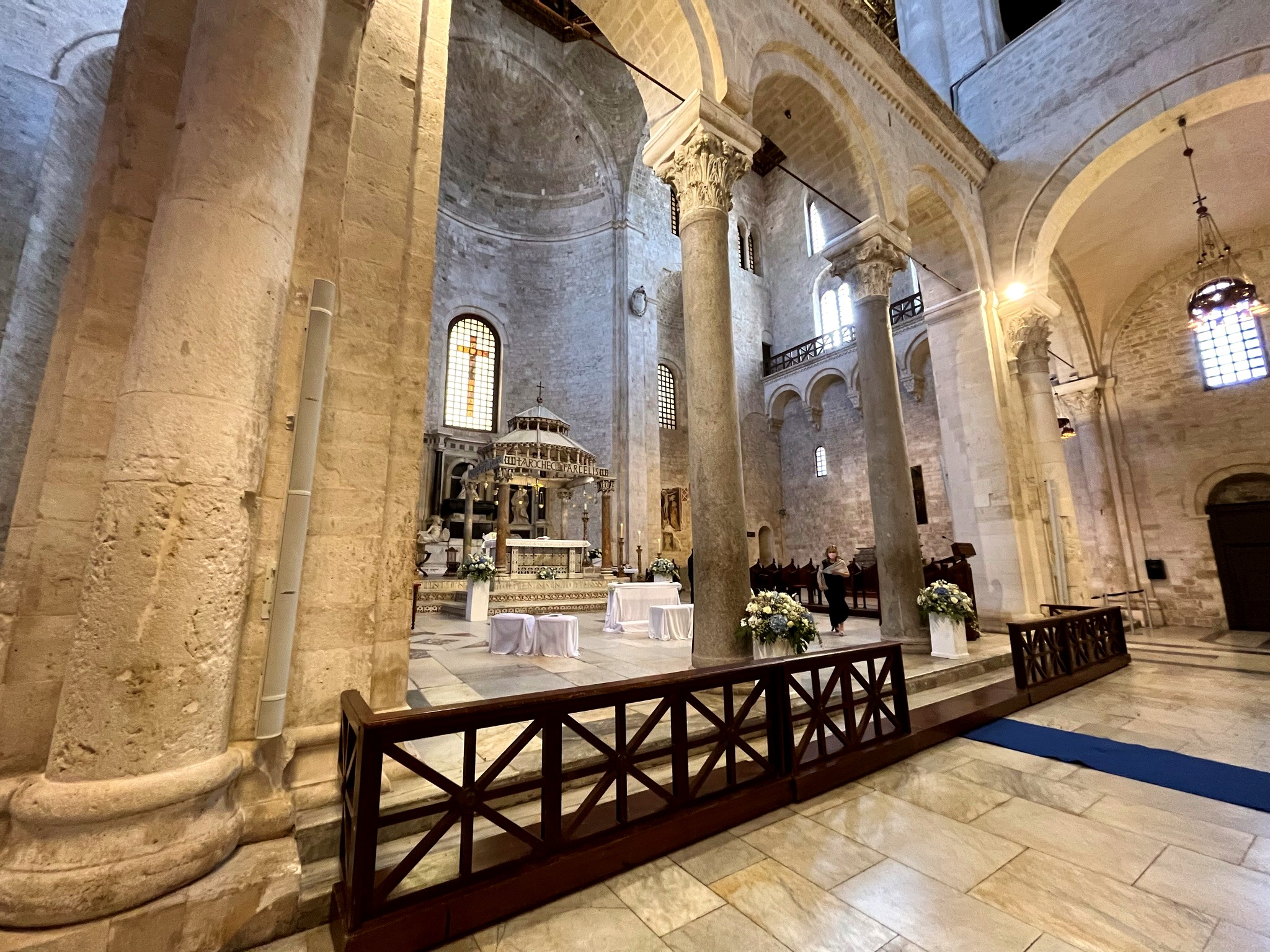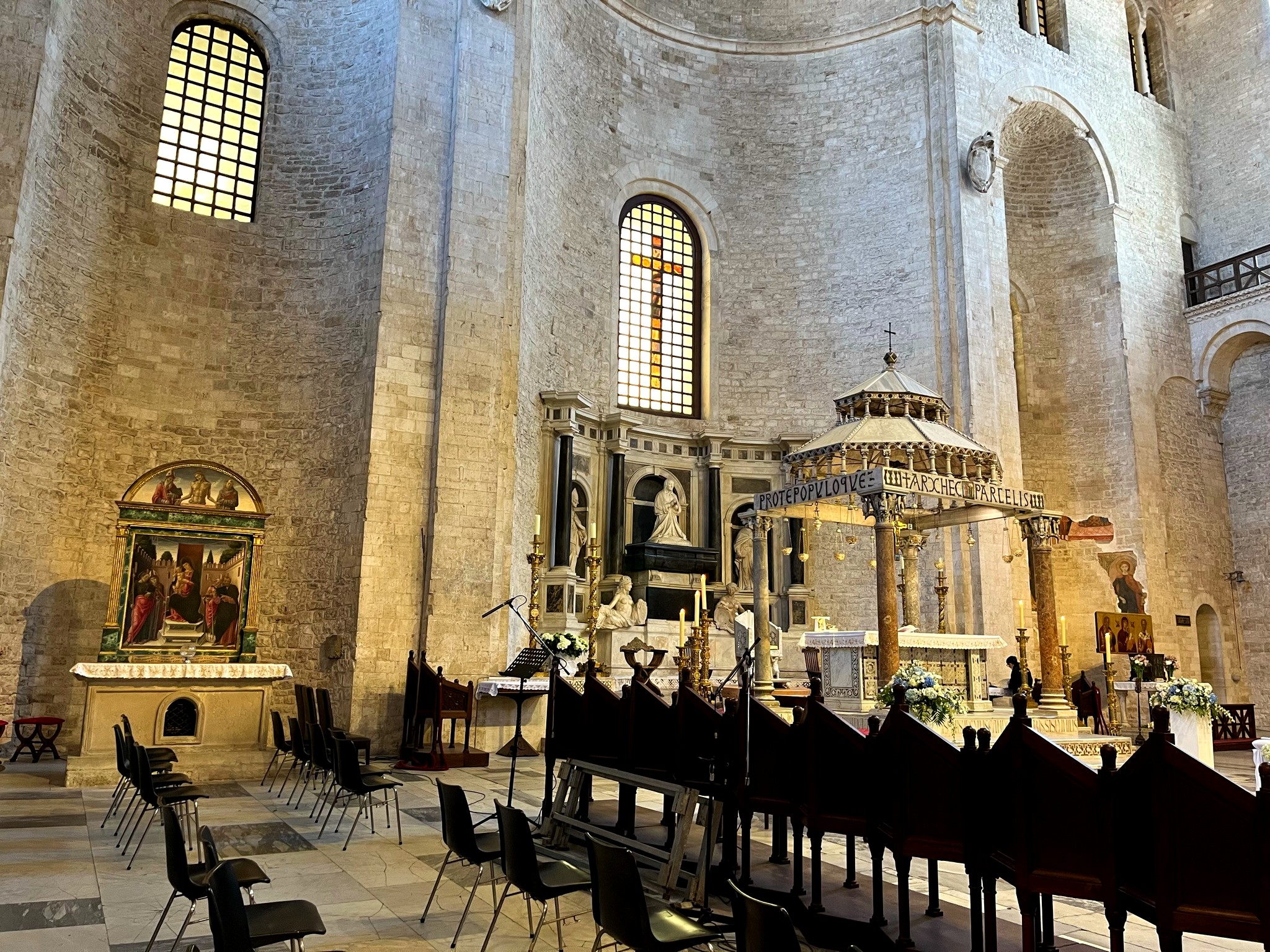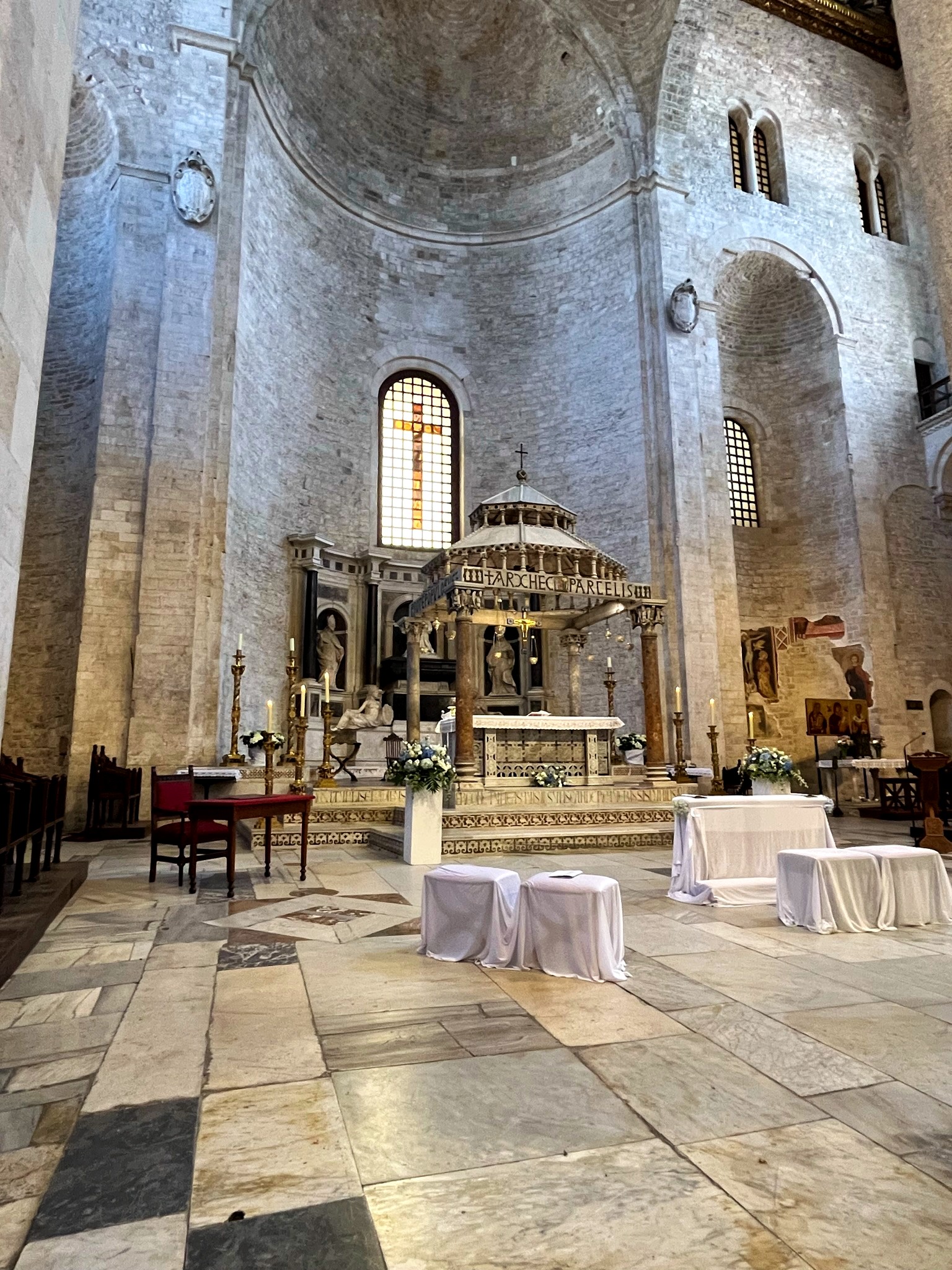 An anecdote related to the moment I visited the Basilica: like any lost tourist, I entered through one of the side doors, I took my time to see everything in detail and take photos. I went down to the crypt and went out to the external patio that it has, when I begin to hear that someone was playing the wedding march. And yes, a wedding was taking place at the time... and I was walking lol.
I wasn't the only one and it was a pretty funny anecdote for all those I told it to, but when I noticed that I was undercover, I couldn't help but freeze for a few seconds and everything got worse when I noticed that the doors were closed and that I couldn't I could get out without making a sound.
Luckily, there were other tourists watching as well, so I watched a bit of the ceremony and then followed someone who was entering... It was weird, I can't deny it.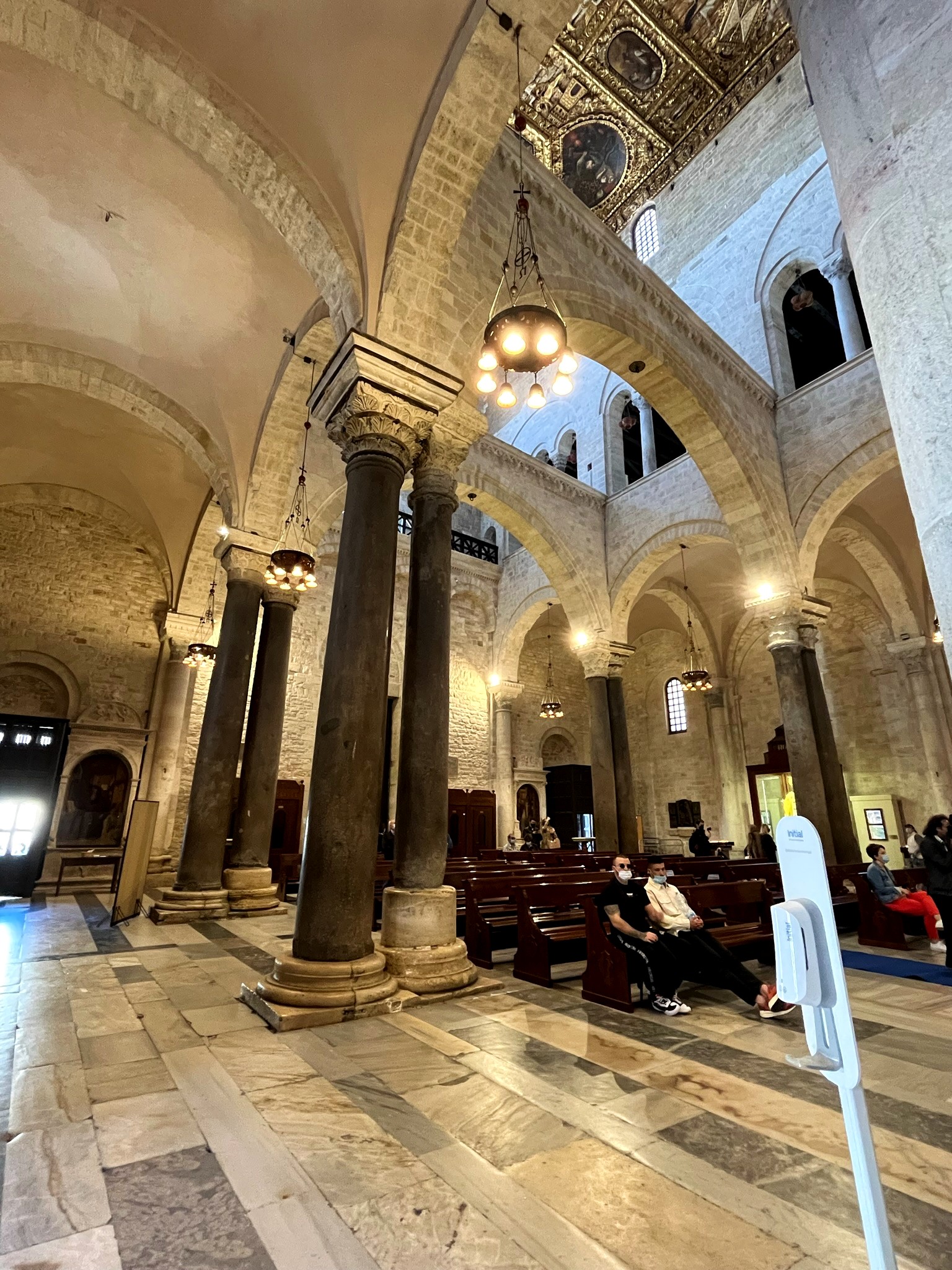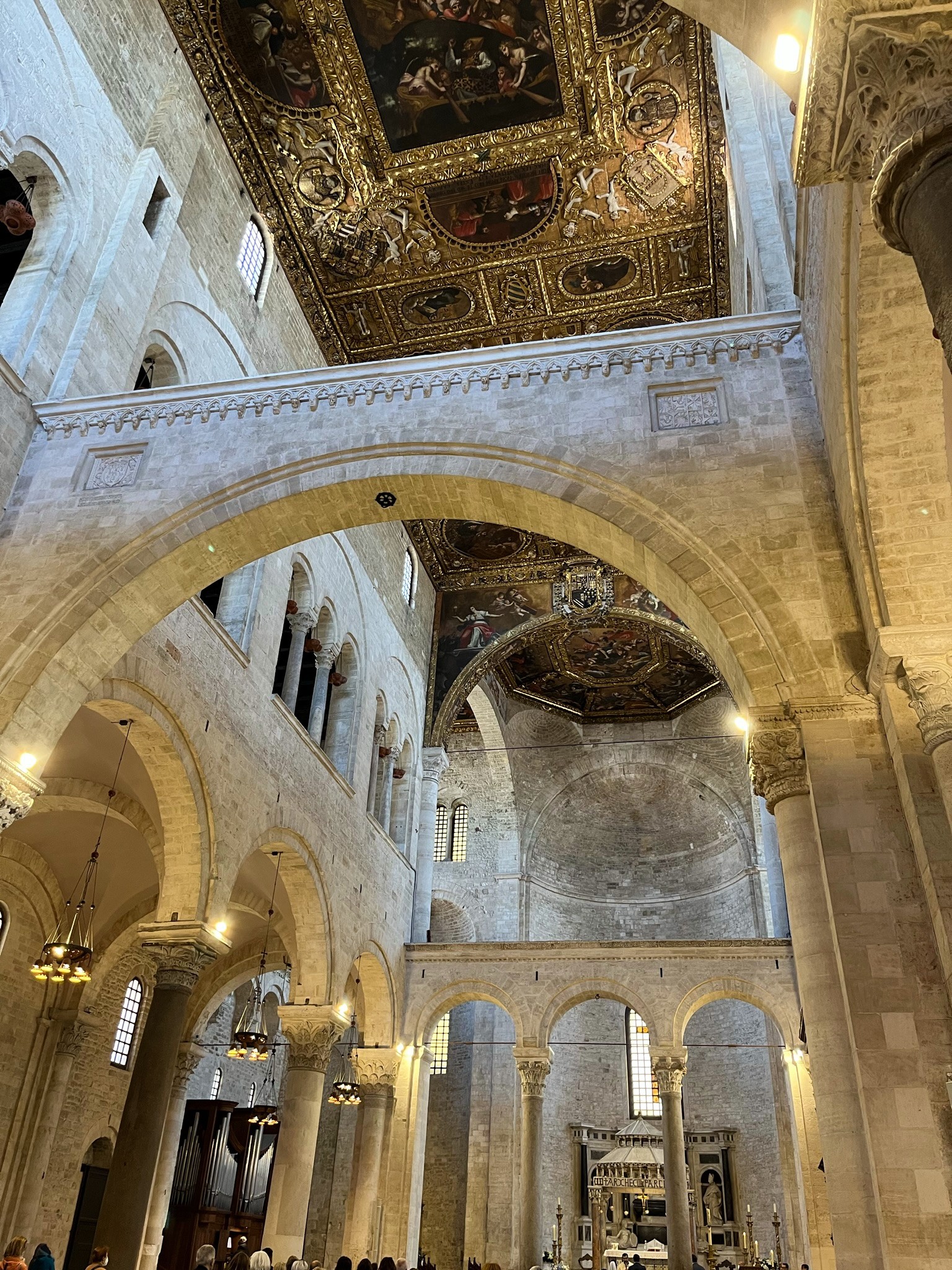 On the other hand, the ceilings are works of art in themselves. With large gold trim adorning each of the biblical scenes, we can see paintings made in detail and that bring even more magic to the basilica. You could spend a long time looking at the ceiling and discovering in detail everything it has to offer you, it is a true spectacle.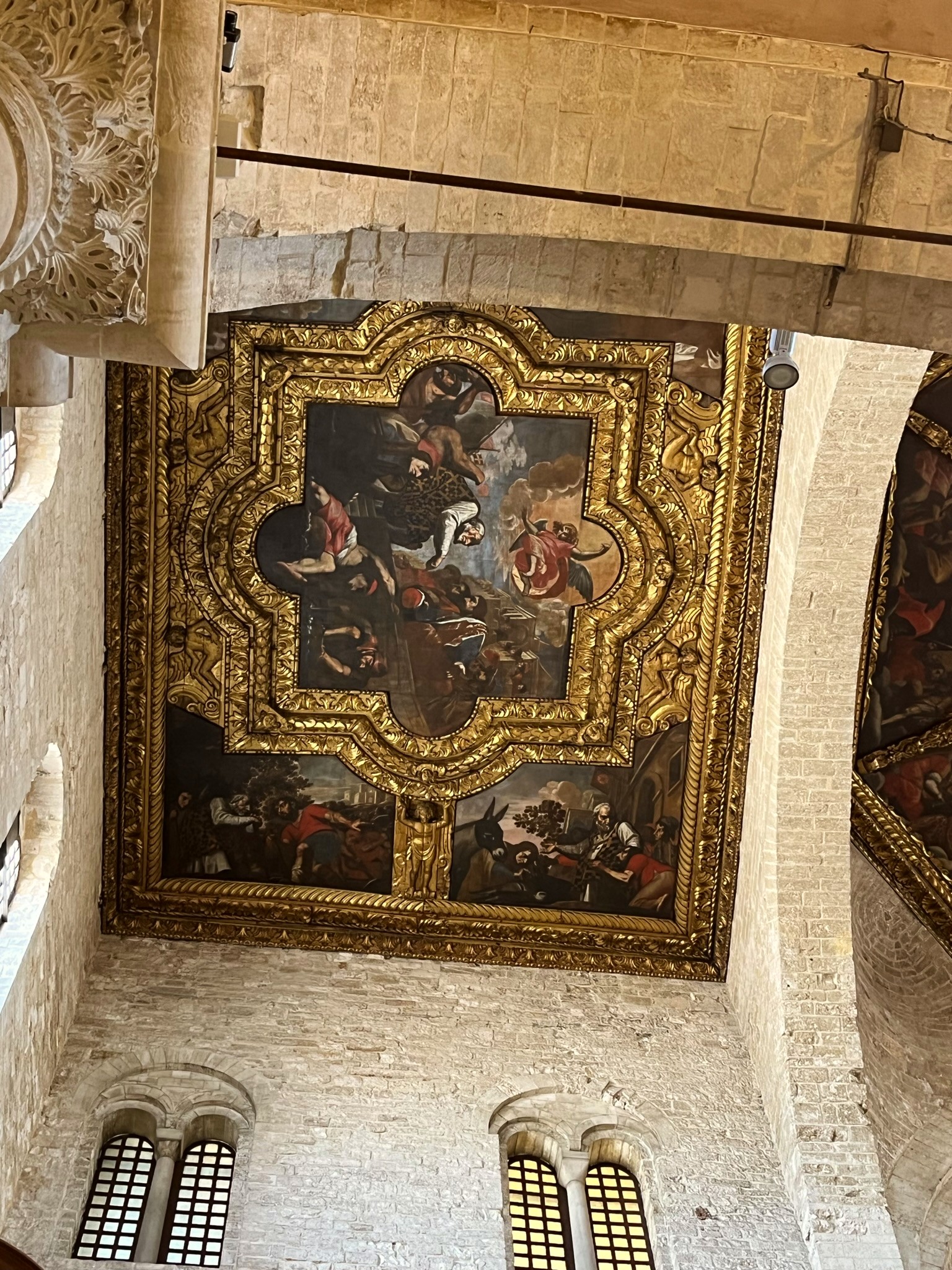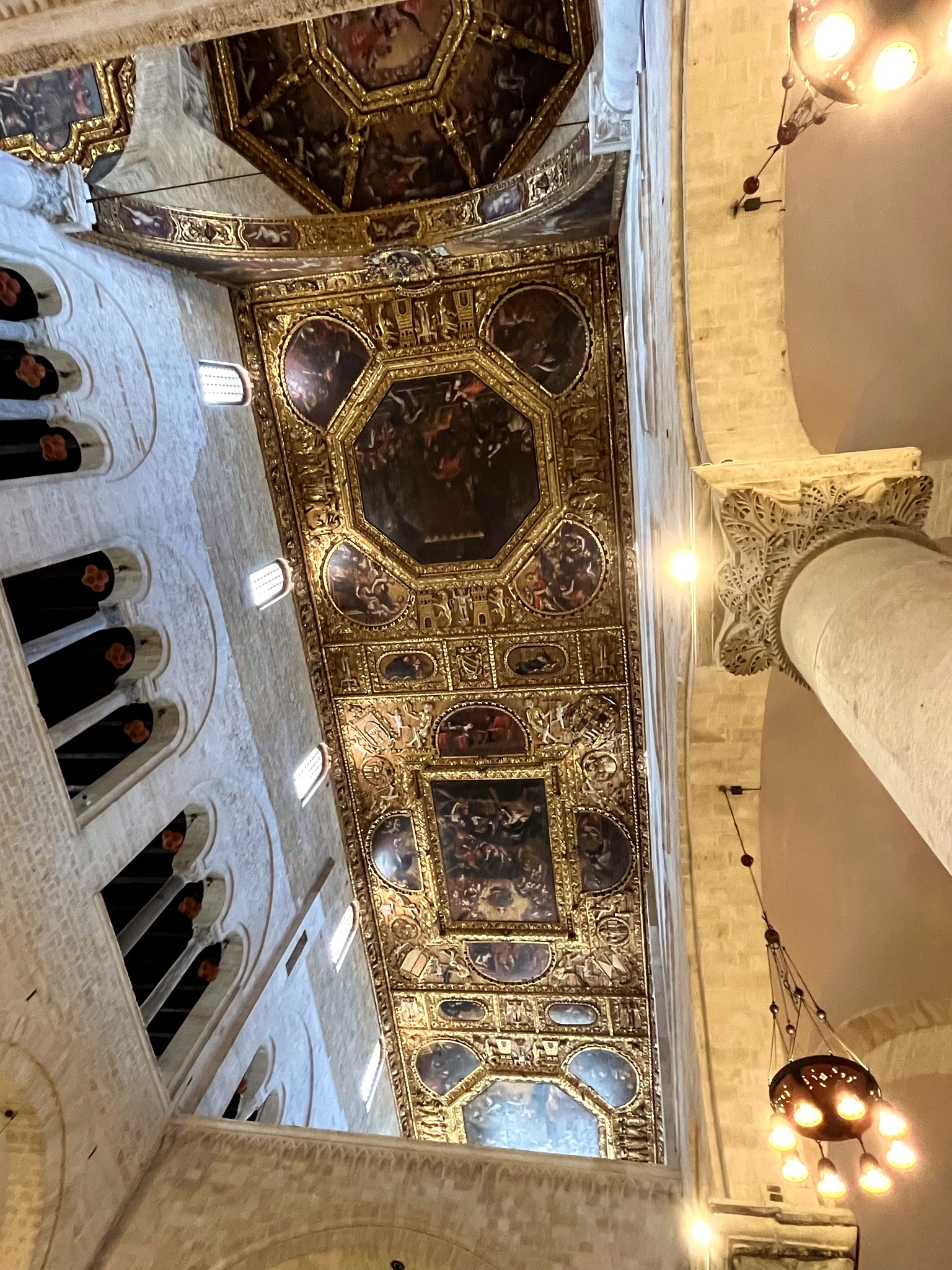 On both sides of the altar, there are two stairs that allow descending to the crypt where the remains of San Nicolas are found. It is a really nice place where many people come to show their devotion, pray and even contemplate in silence.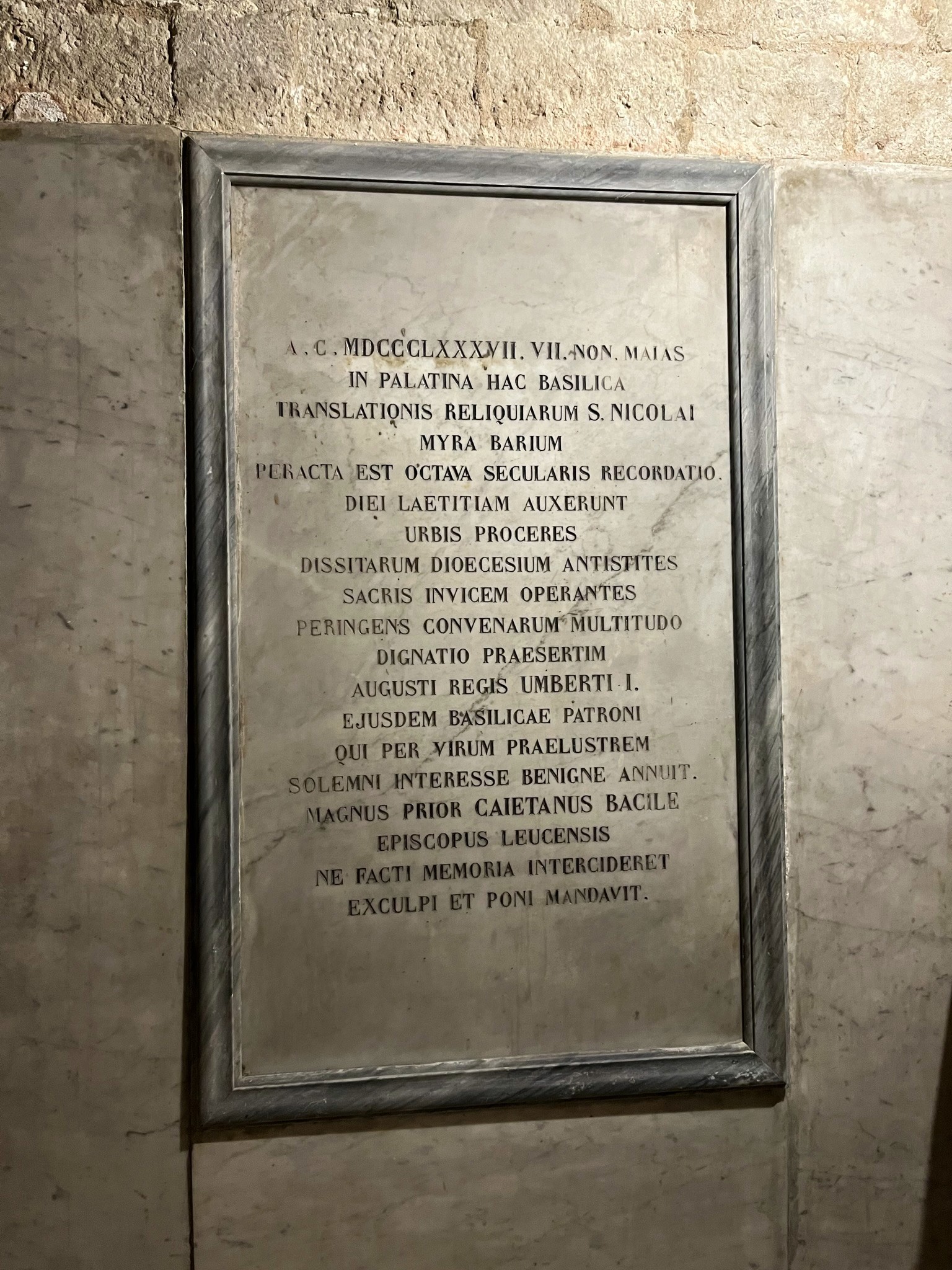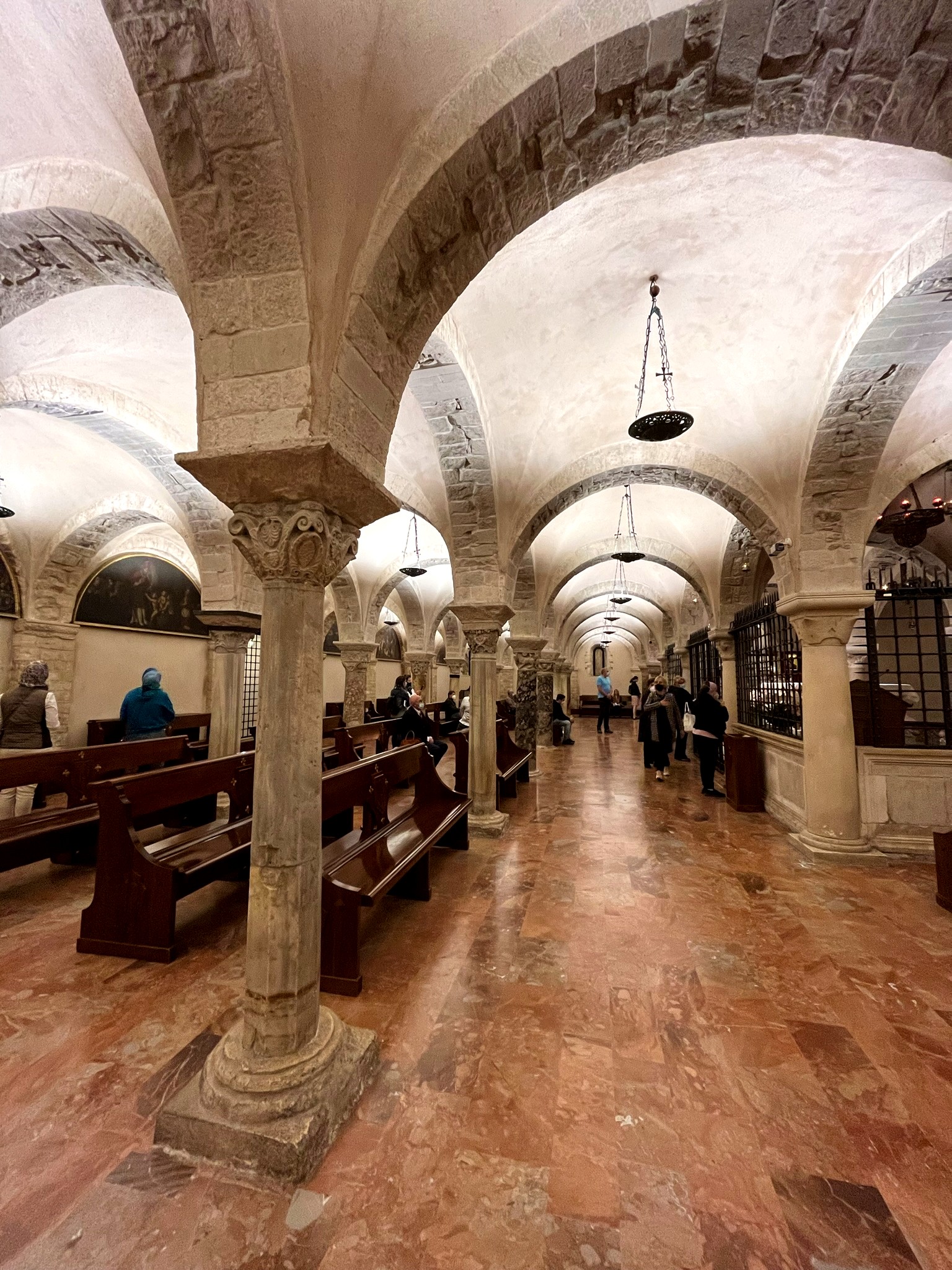 There is a particular atmosphere, super private and tranquility. There are many altars to different saints, all with their own small altar where they can light a candle to ask for help or to thank them.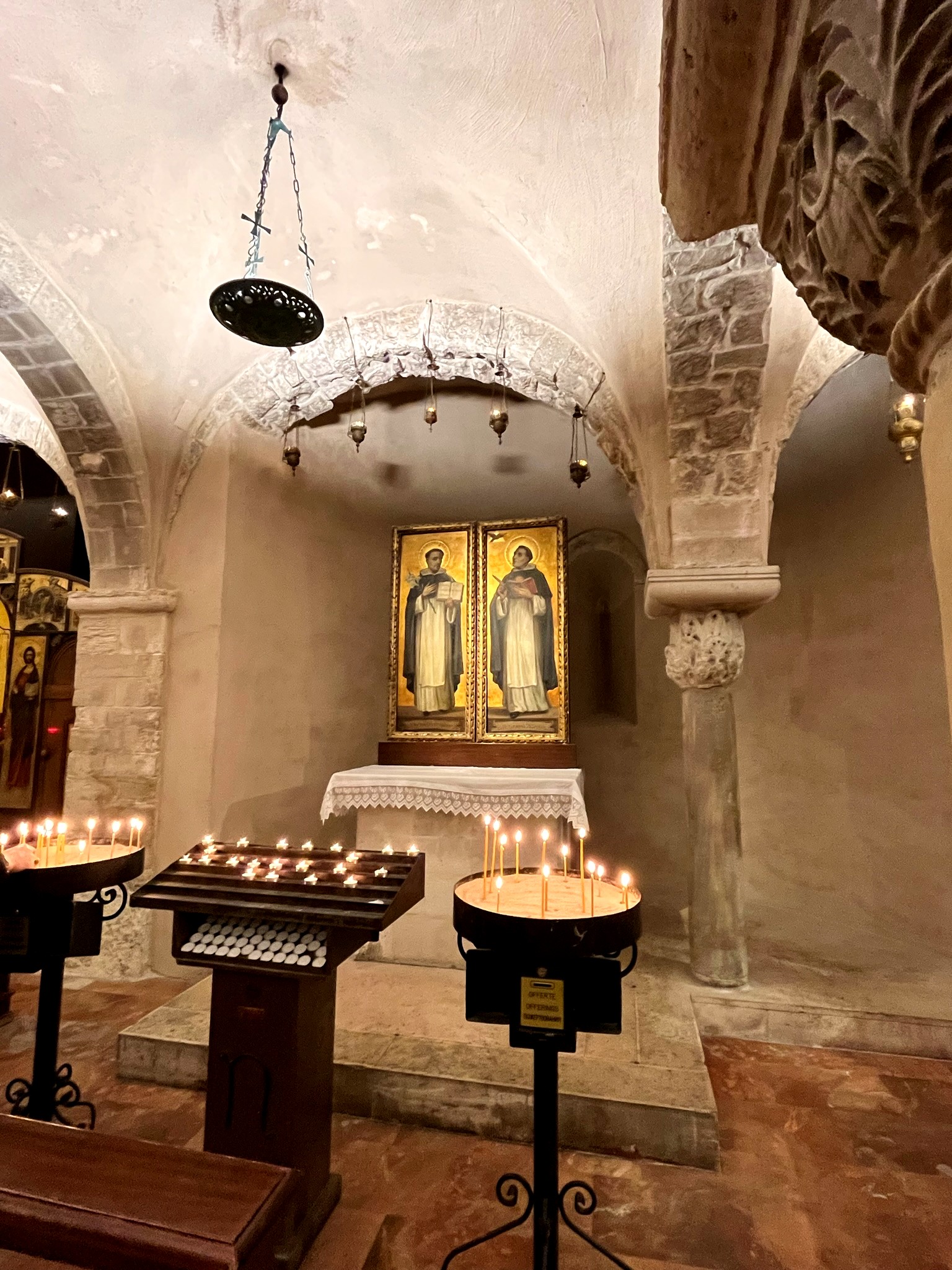 In the middle of the crypt, there is another small altar with the remains of Saint Nicholas. It is separated from the rest of the environment, since it is fenced and it is not possible to access. In the background, we can see a somewhat faded mosaic with the representation of the saint, accompanying flowers and the small sector where the mortal remains are found.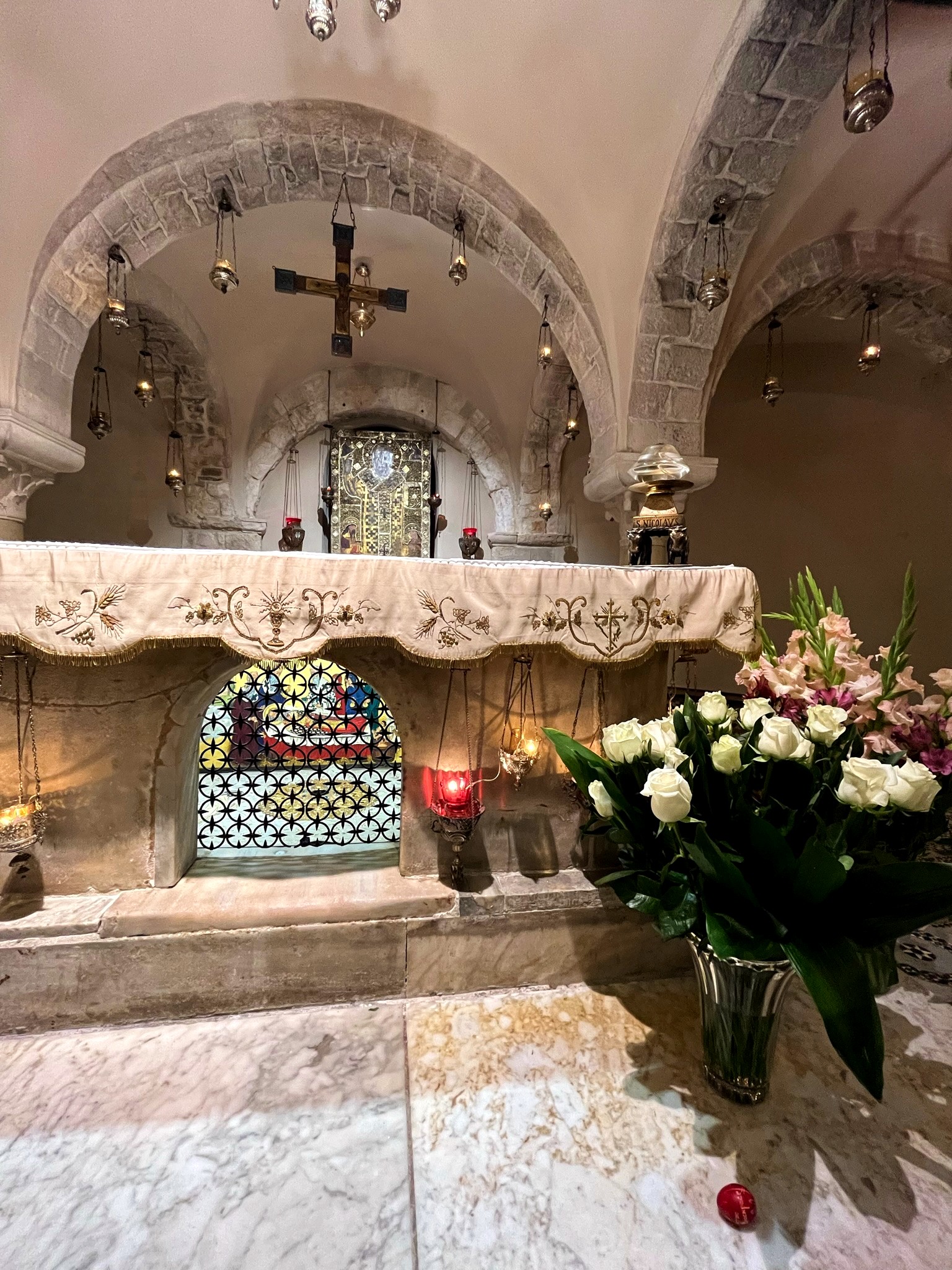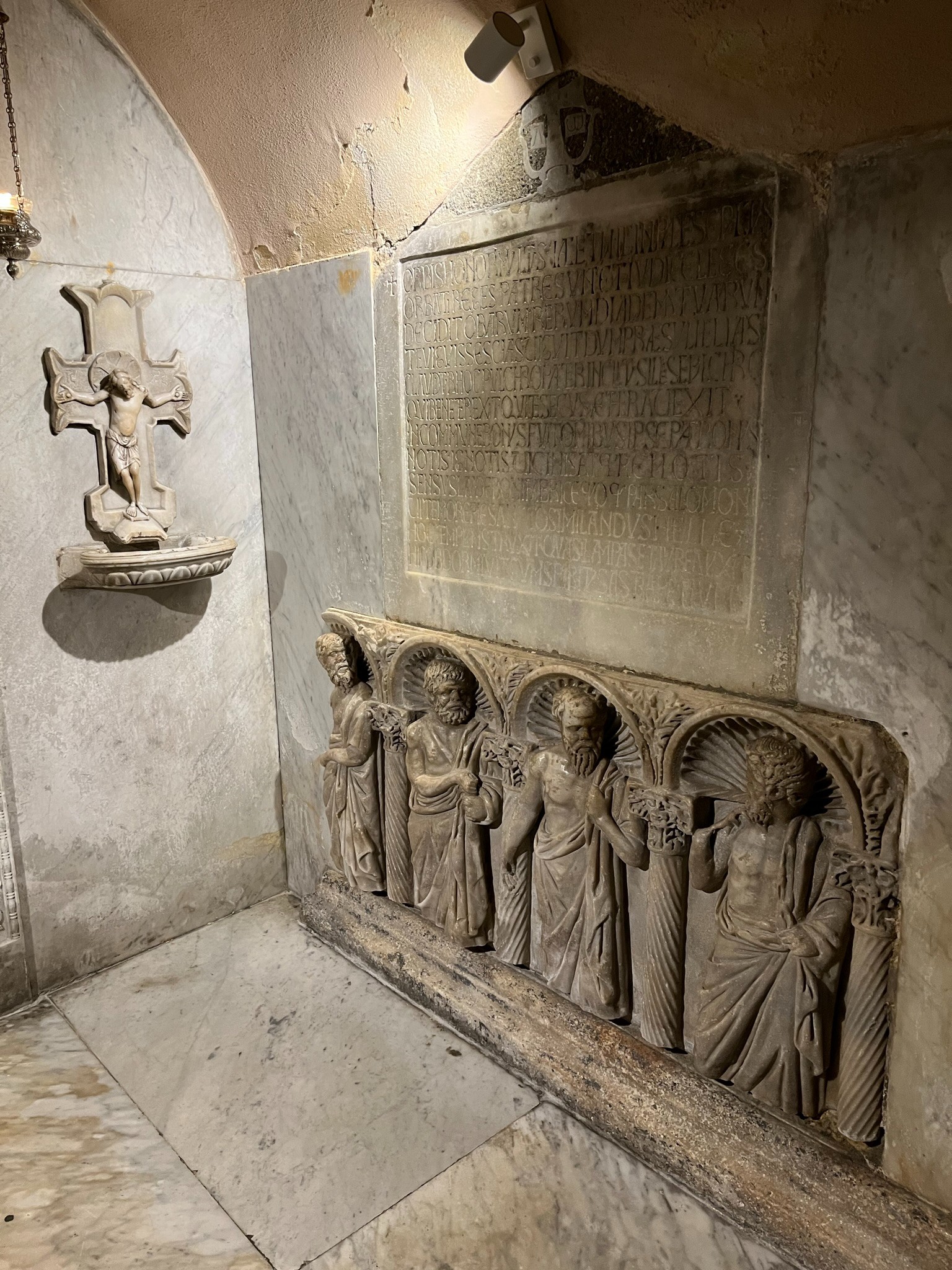 It is possible to leave the crypt and enter the outside of the basilica, where a small patio allows you to contemplate the façade from another point of view. Its high pristine walls, compared to the celestial sky of that day, were truly a great sight.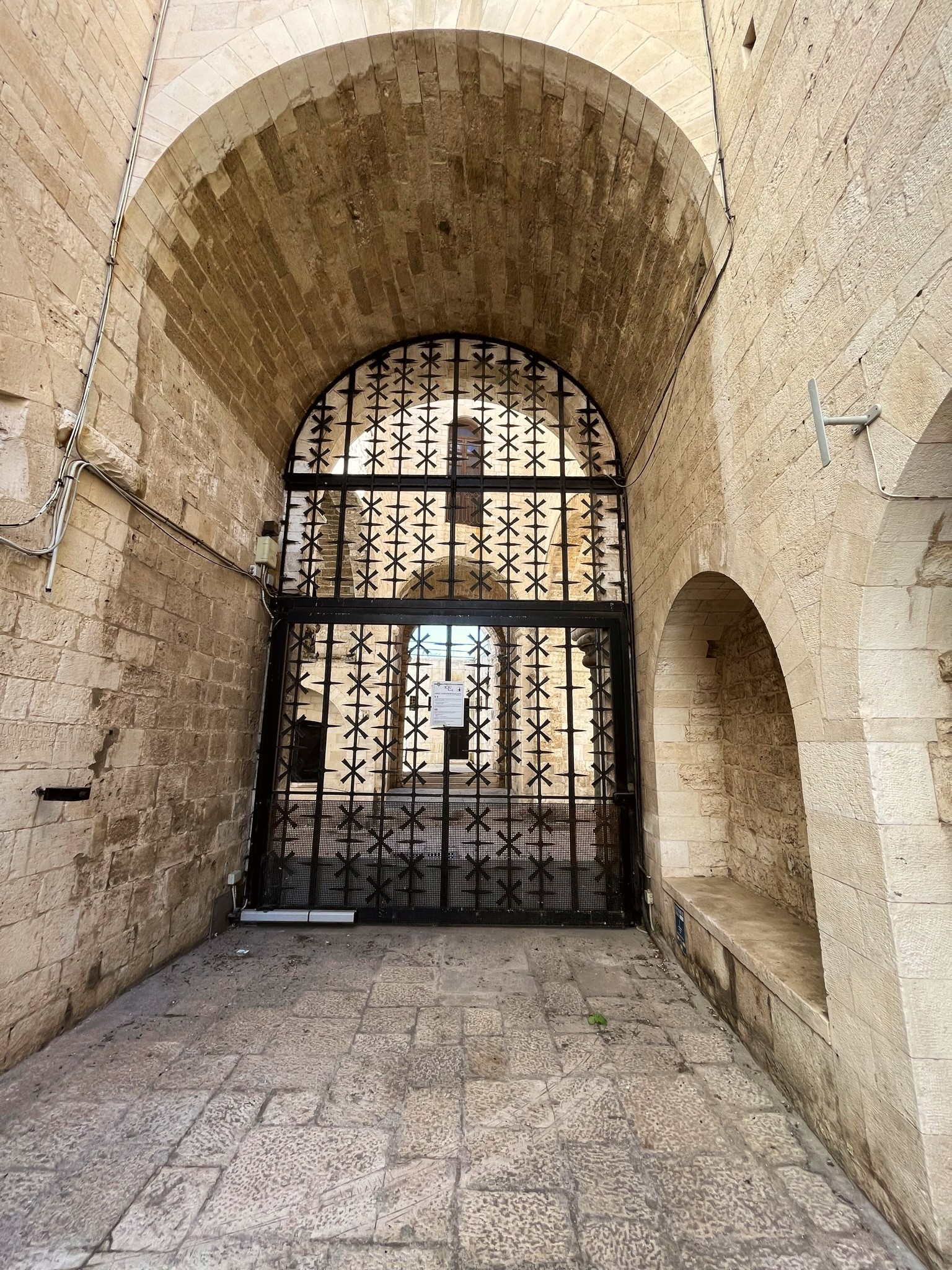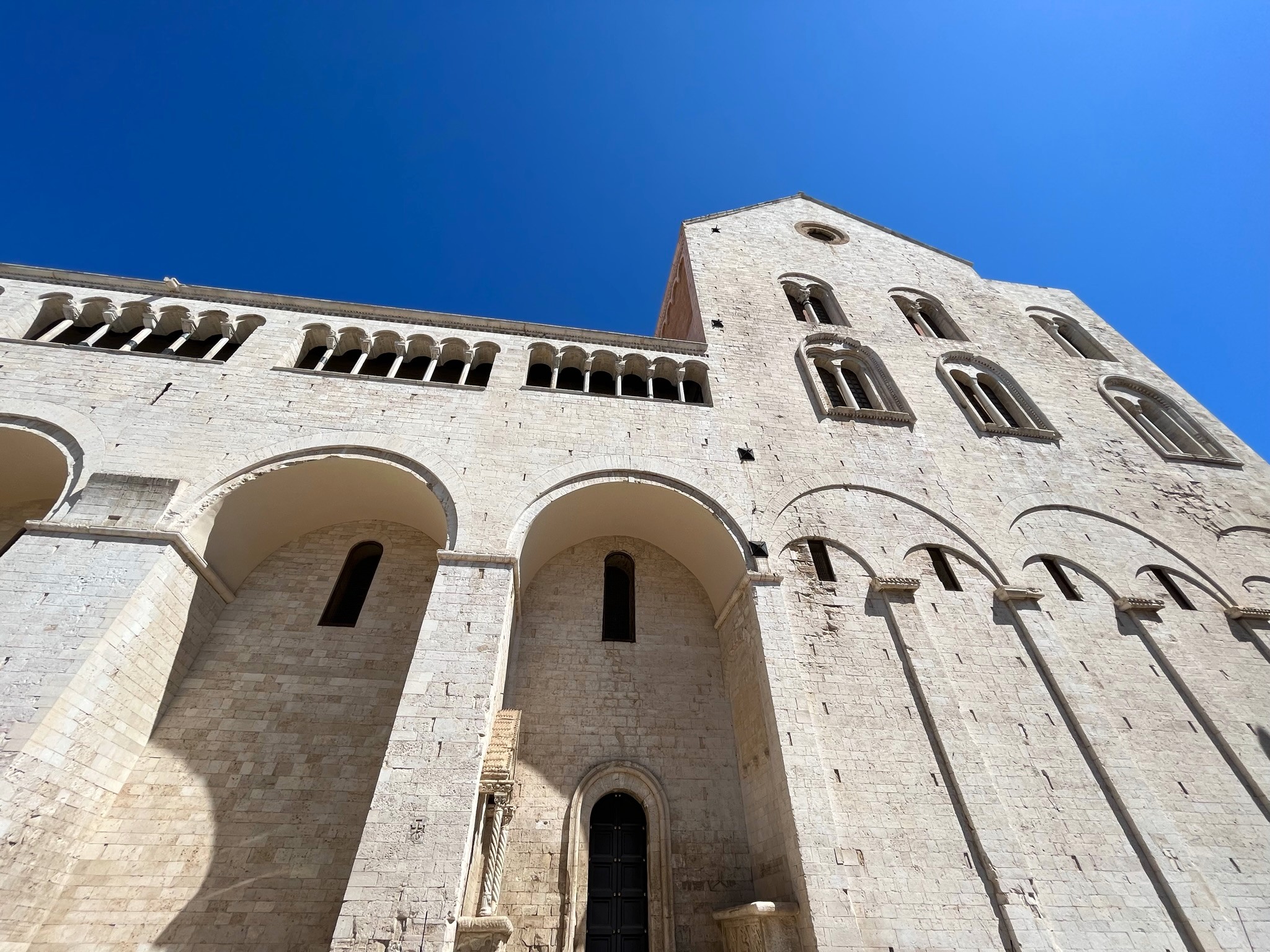 Personally, I don't think it's very respectful to take photos inside religious temples, mostly because of all those people who are professing their faith and having a moment of connection. But the reality is that this basilica seemed too beautiful to let it pass.
I hope you liked it and thanks for reading! :)

[Spanish]
Basilica de San Nicolas de Bari
---
Bari es una ciudad costera al sur de Italia, característica por su ambigüedad entre lo medieval y lo moderno. Ambos elementos se combinan de forma tal que gran parte de su extensión se encuentra rodeada de una muralla que funciona a modo de resguardo para los edificios antiguos, mientras que con pocos metros de diferencia, el lado más contemporáneo de la ciudad brilla.

San Nicolás de Bari es el santo que protege la ciudad y, en su honor, han construido una basílica hermosa e imponente como conmemoración. Fue construida en 1197 y se encuentra en perfectas condiciones desde donde se la mire.
No se trata de una simple iglesia, sino que los restos de dicho santo se encuentran descansando en una de las fosas inferiores, que funciona a modo de cripta. Es realmente una obra arquitectónica imponente y que invita a recorrerla con pura atención a los detalles.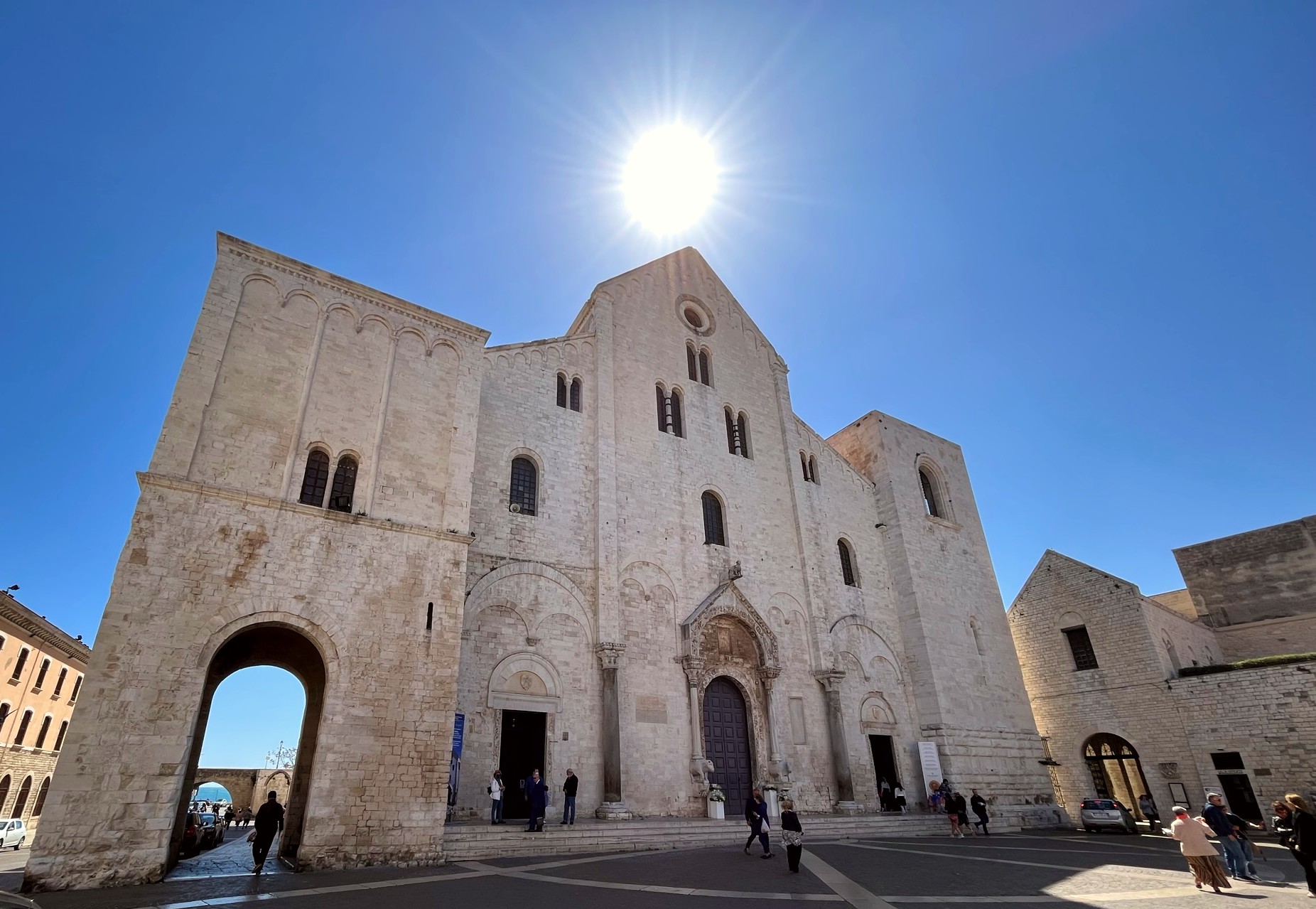 La fachada es imponente, con techos altísimos y atención a los detalles, uno se queda perplejo cuando se la cruza, tras haber estado caminando por un rato entre callejones antiguos. A diferencia de otras iglesias o basilicas, se exterior es prístino, con poco color y bastante sobrio.
En la entrada principal, podemos ver un arco bastante ornamental y dos columnas que finalizan en dos animales.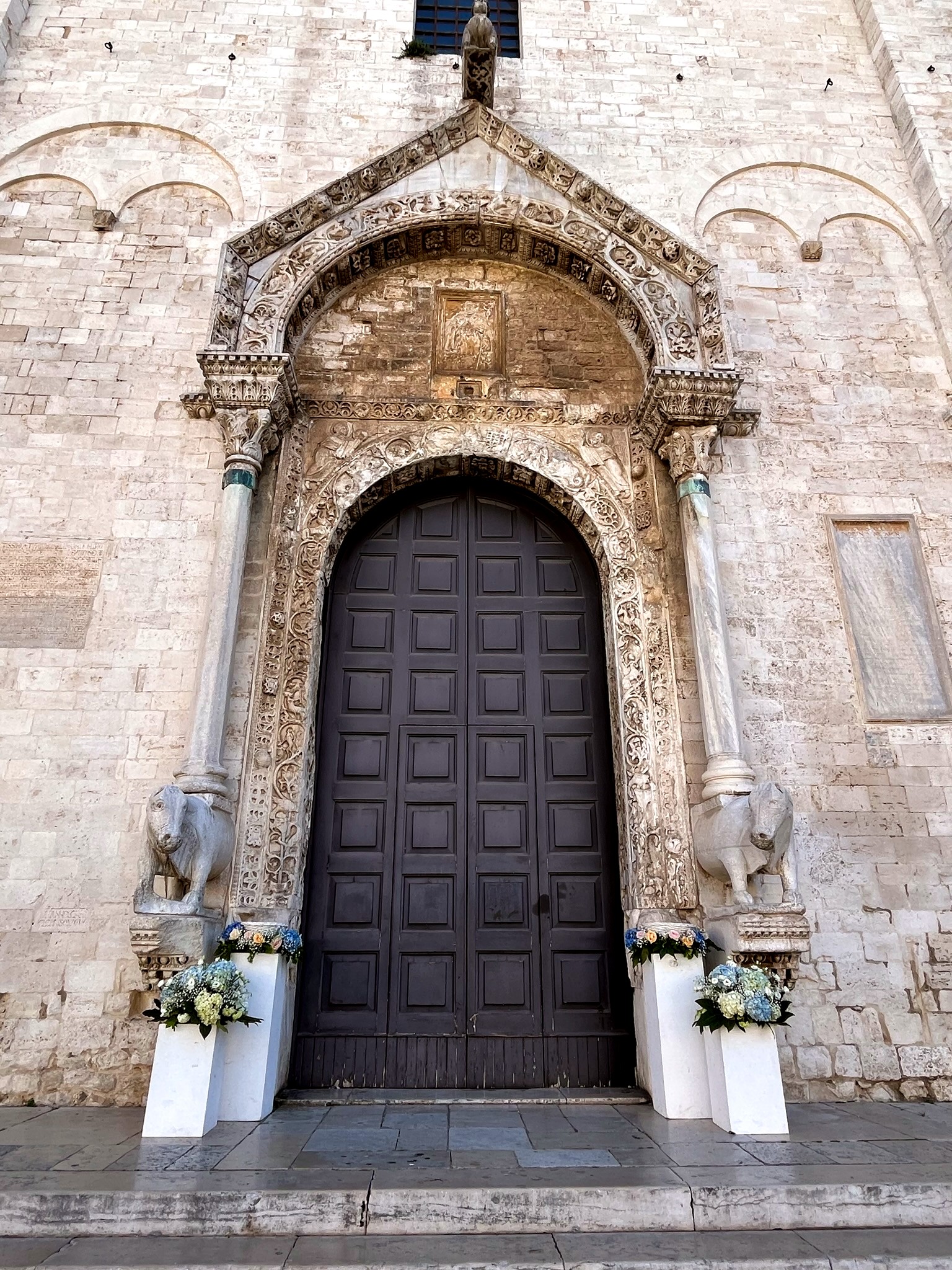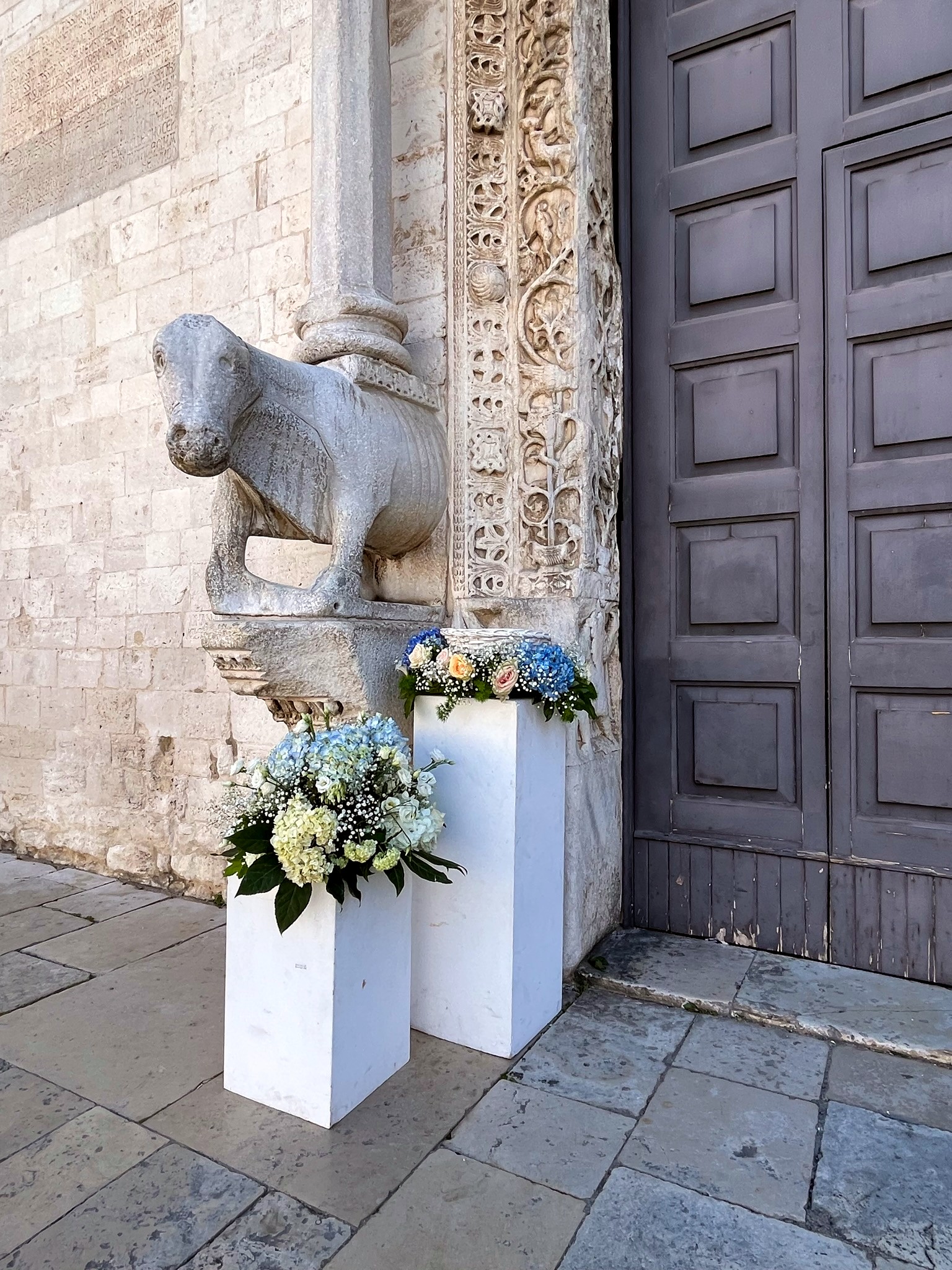 Al ingresar a la basilica, podemos encontrar una estatua de San Nicolas de Bari. La misma es de dimensiones impresionantes y uno queda perplejo al verla cuando ingresa. Es posible dejar donaciones para el cuidado de la basilica y se encuenta muy bien resguardada para evitar su deterioro con el tiempo.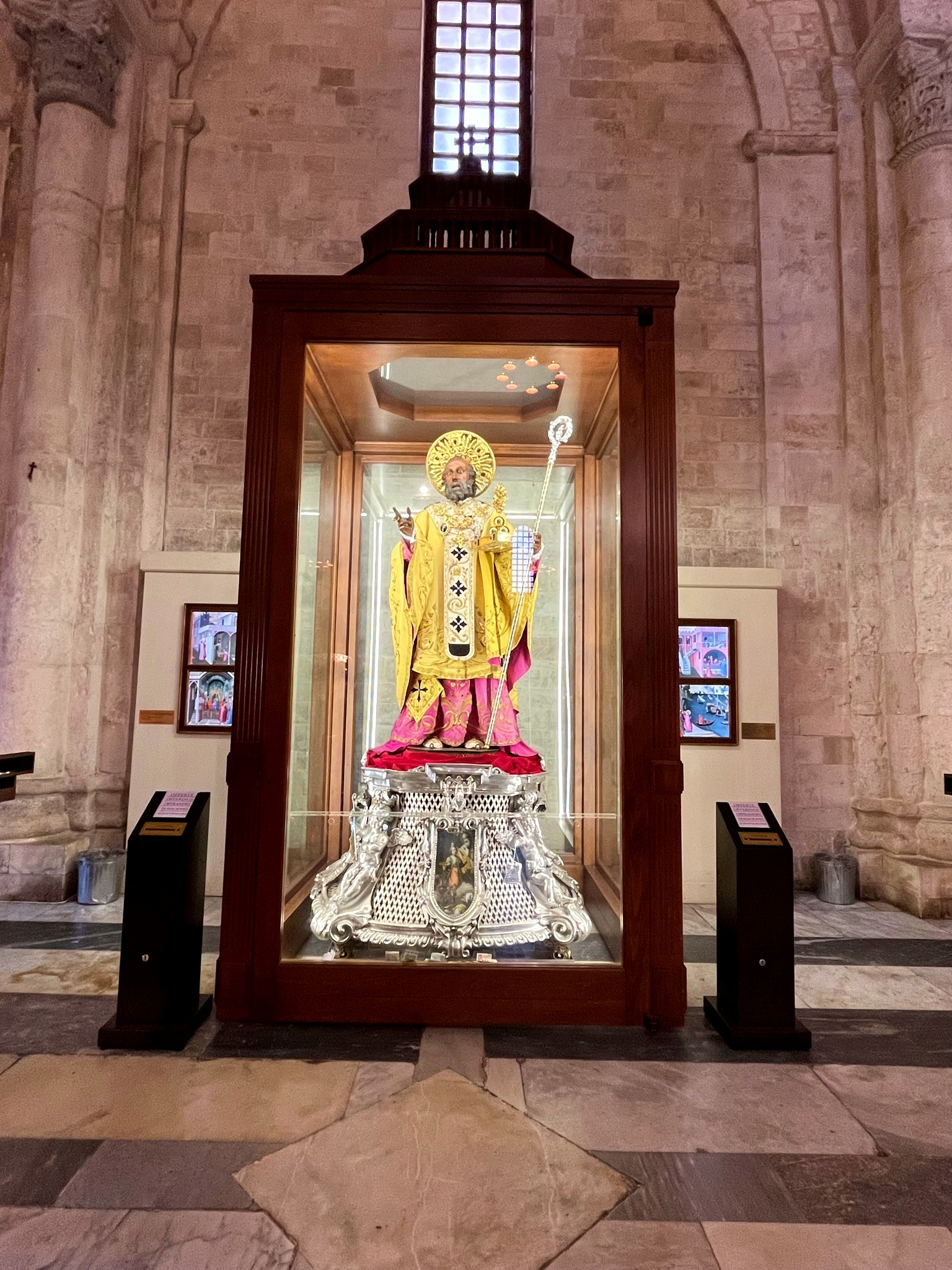 En el interio de la basilica, podemos ver como se mantiene el aspecto pristino y poluto de las cosas. Las columnas y techos extremadamente altos, con molduras por doquier. En el centro, un pequeño altar que se impone en tonos cobrizos, acompañado por distintas representaciones bíblicas a los costados y muchos, muchos candelabros para acobijar el ambiente.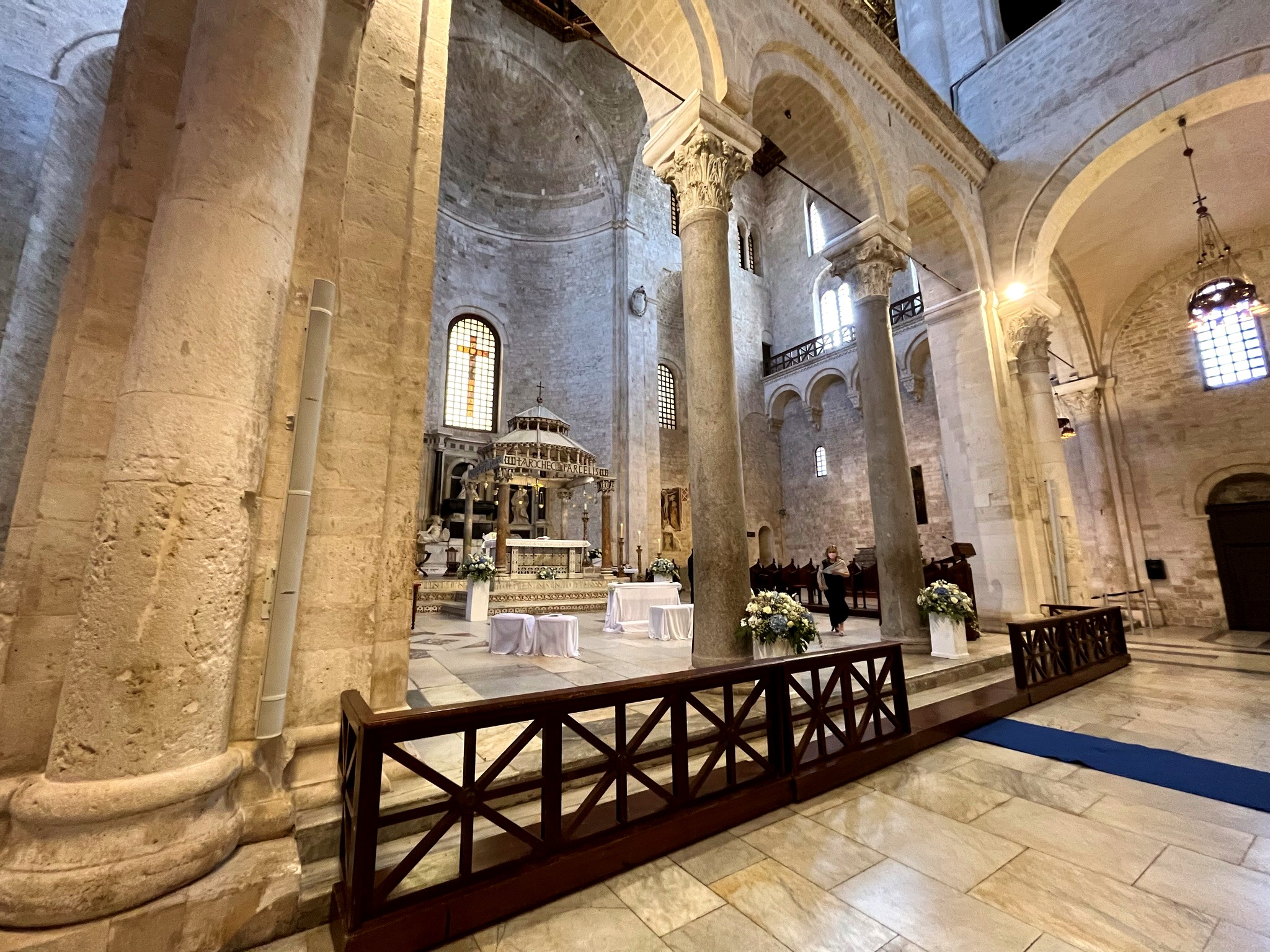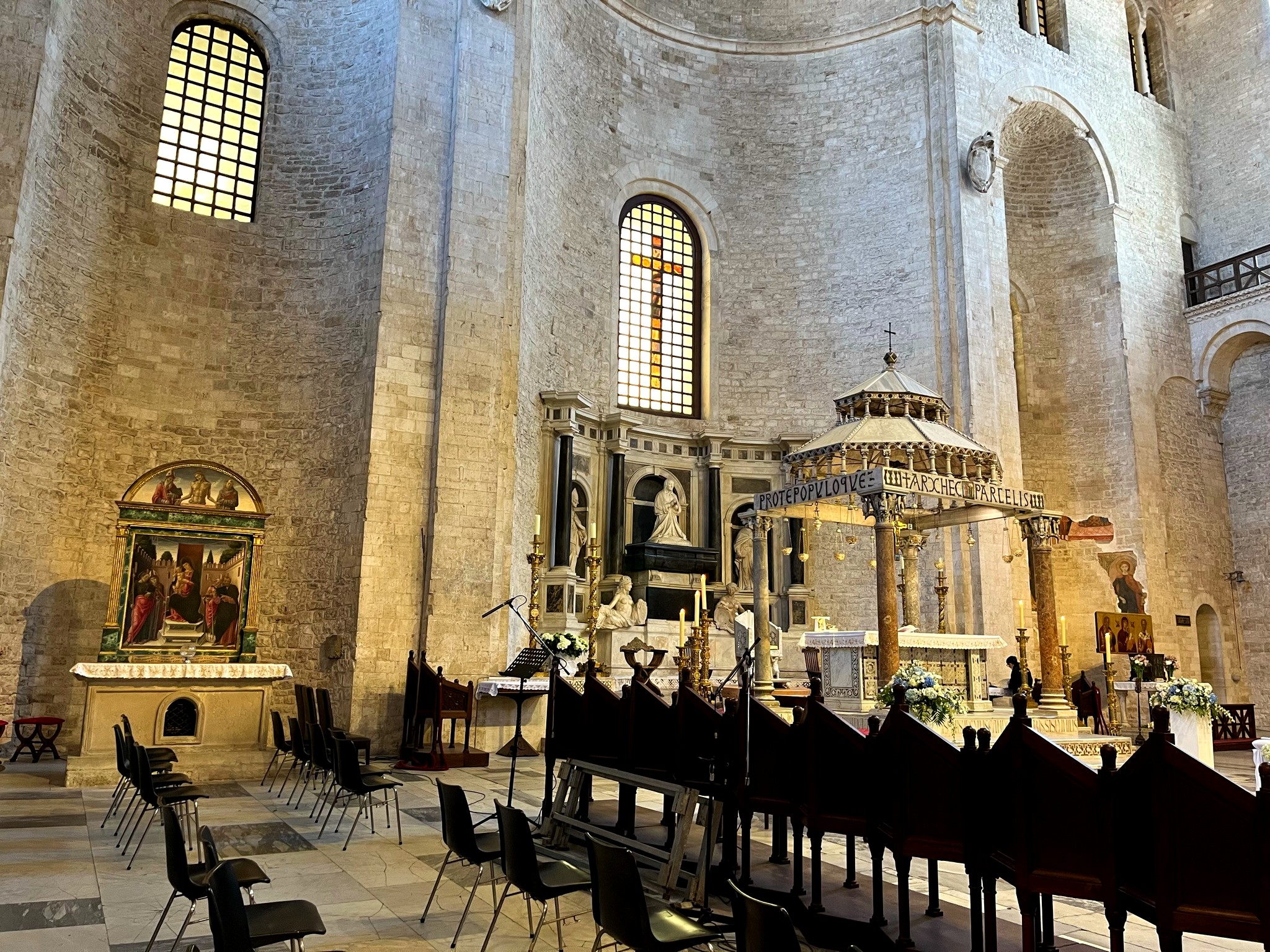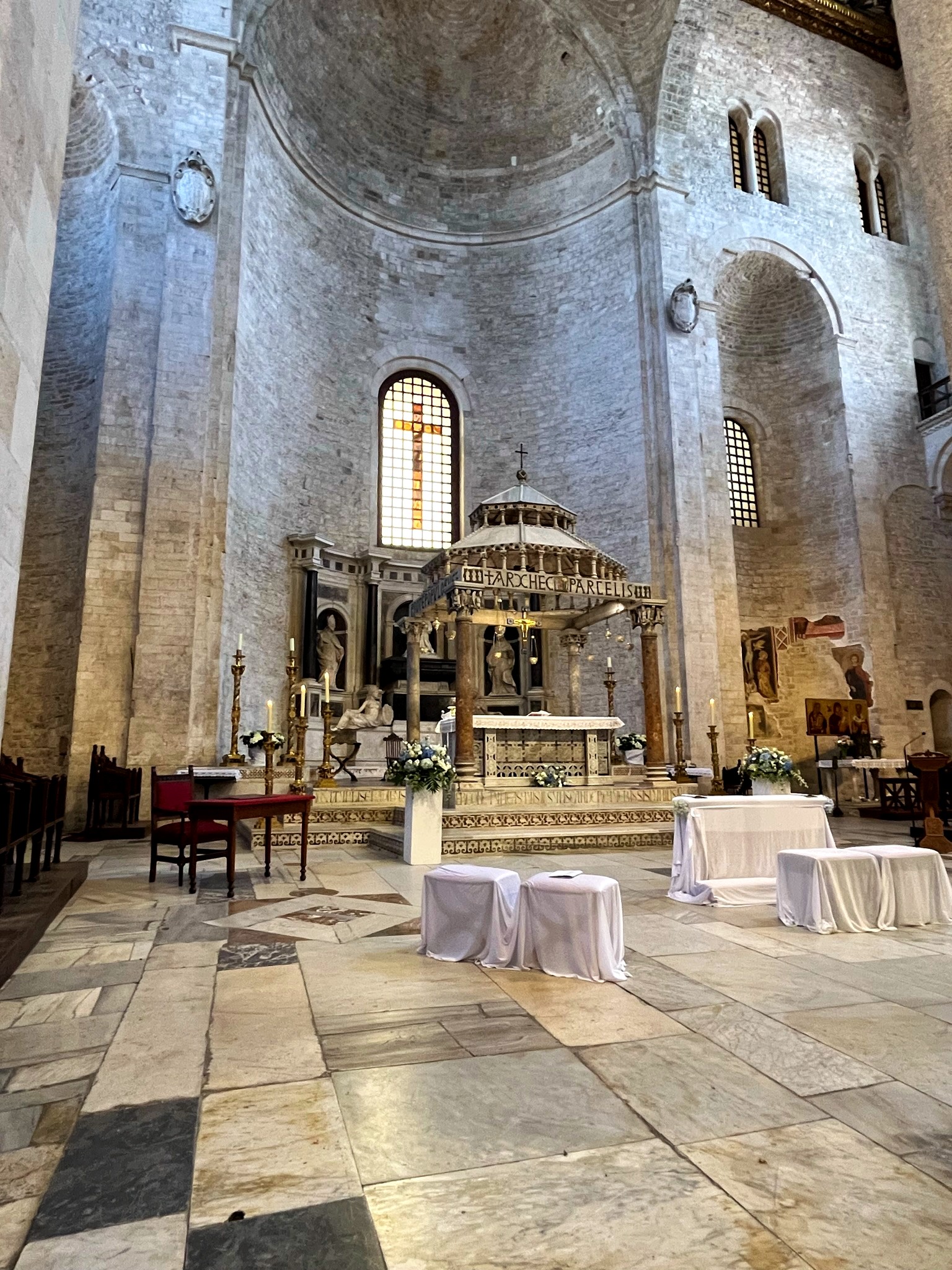 Una anécdota relacionada al momento en el que visité la Basílica: como todo turista perdido, entré por una de las puertas laterales, me tomé mi tiempo para ver en detalle todo y tomar fotos. Bajé a la cripta y salí al patio externo que tiene, cuando empiezo a escuchar que alguien estaba tocando la marcha nupcial. Y sí, una boda se estaba llevando a cabo en ese momento... y yo paseando jajaja.
No era la única y fue una anecdota bastante graciosa para todos aquellos a los que se las conté, pero al notar que estaba de infiltrada, no pude evitar quedarme helada por unos segundos y todo fue peor cuando noté que las puertas estaban cerradas y que no podría salir sin hacer ruido.
Por suerte, había otros turistas también mirando, por lo que vi un poco de la ceremonia y luego seguí a alguien que estaba ingresando... Fue raro, no puedo negarlo.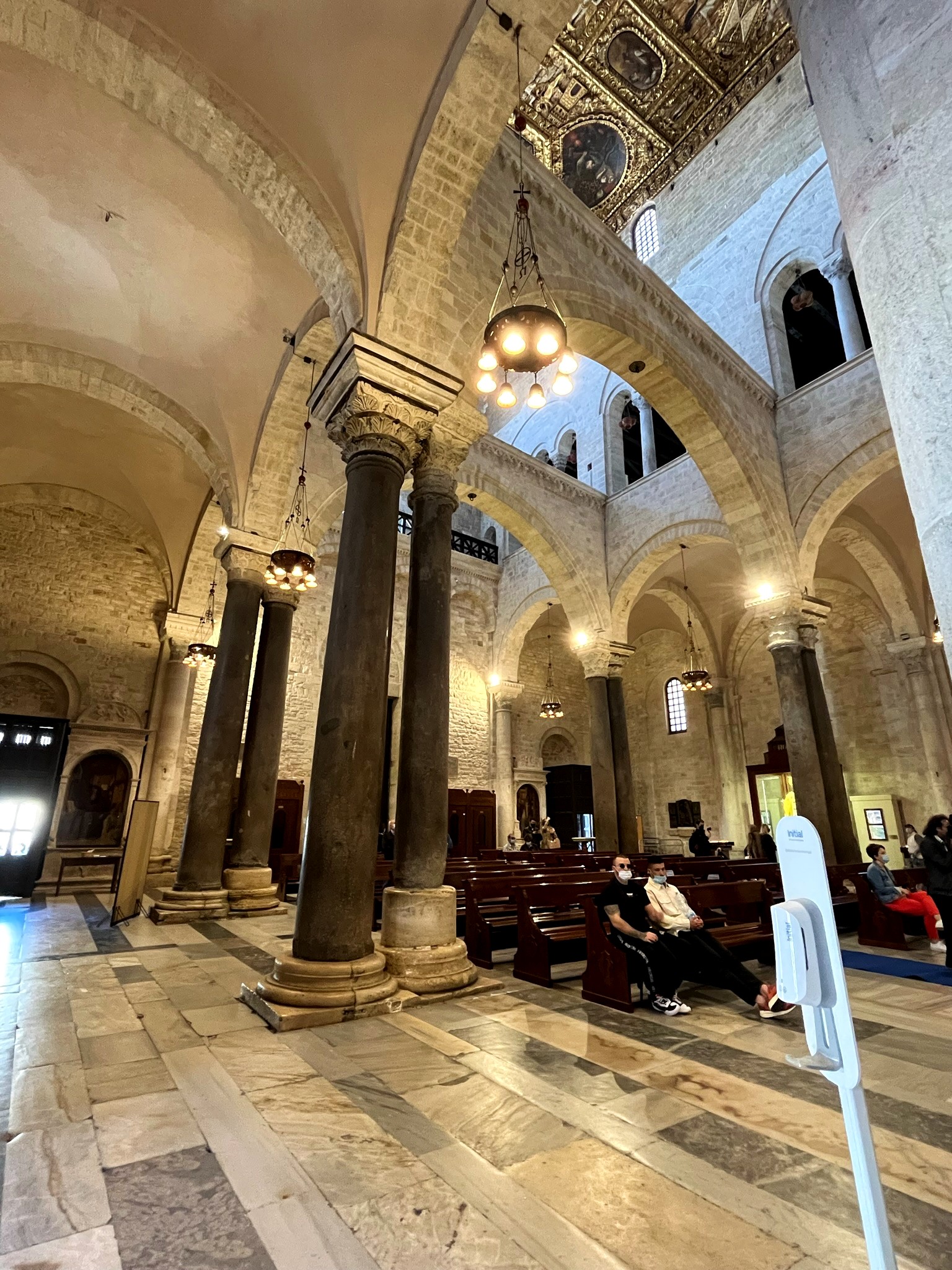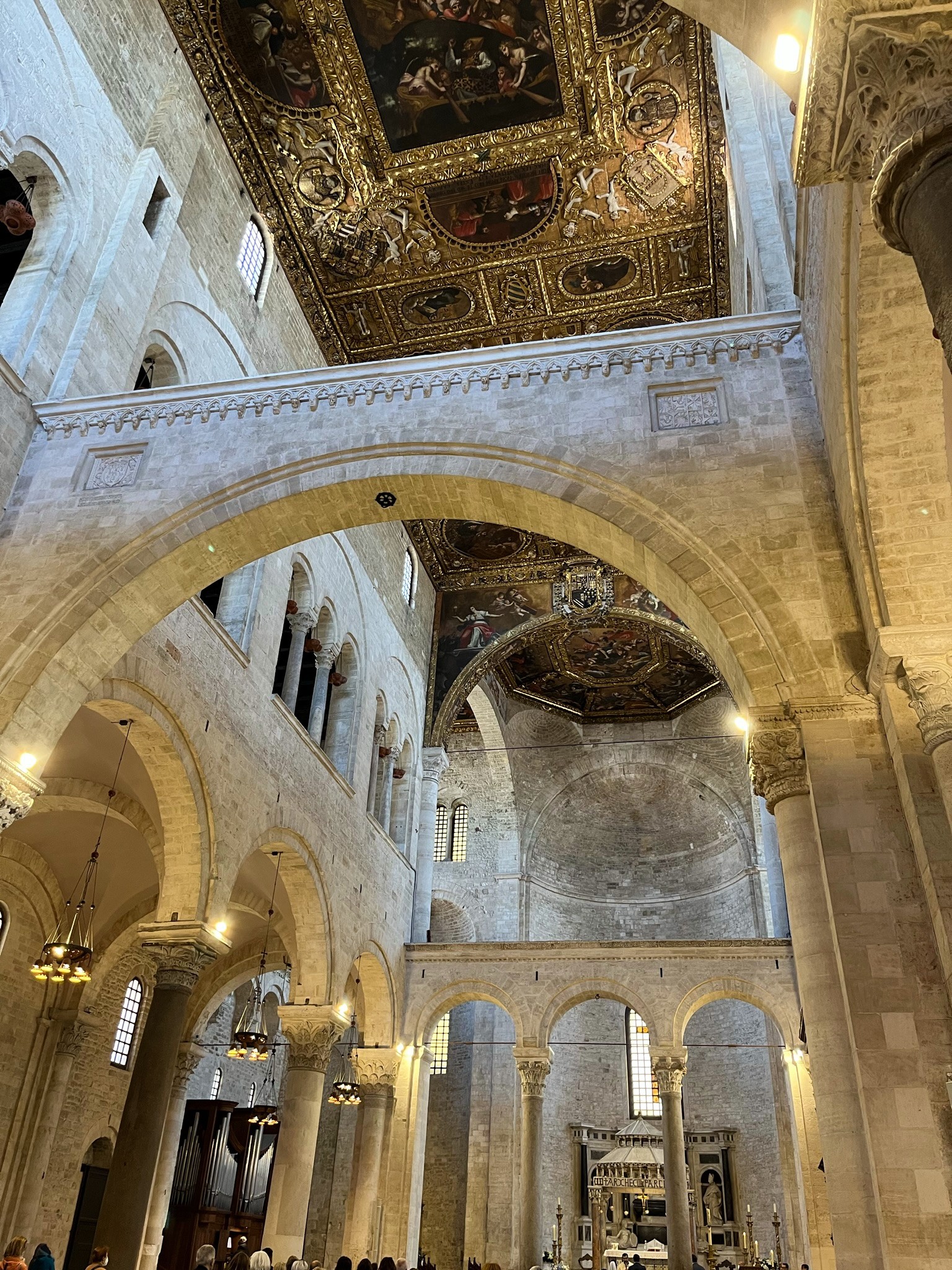 Por otra parte, los techos son obras de artes en sí mismas. Con grandes ribetes de oro adornando cada una de las escenas bíblicas, podemos ver pinturas hechas al detalle y que aportan incluso más magia aún a la basílica. Podrías estar un largo rato mirando el techo y descubriendo en detalle todo lo que tiene para ofrecerte, es un verdadero espectáculo.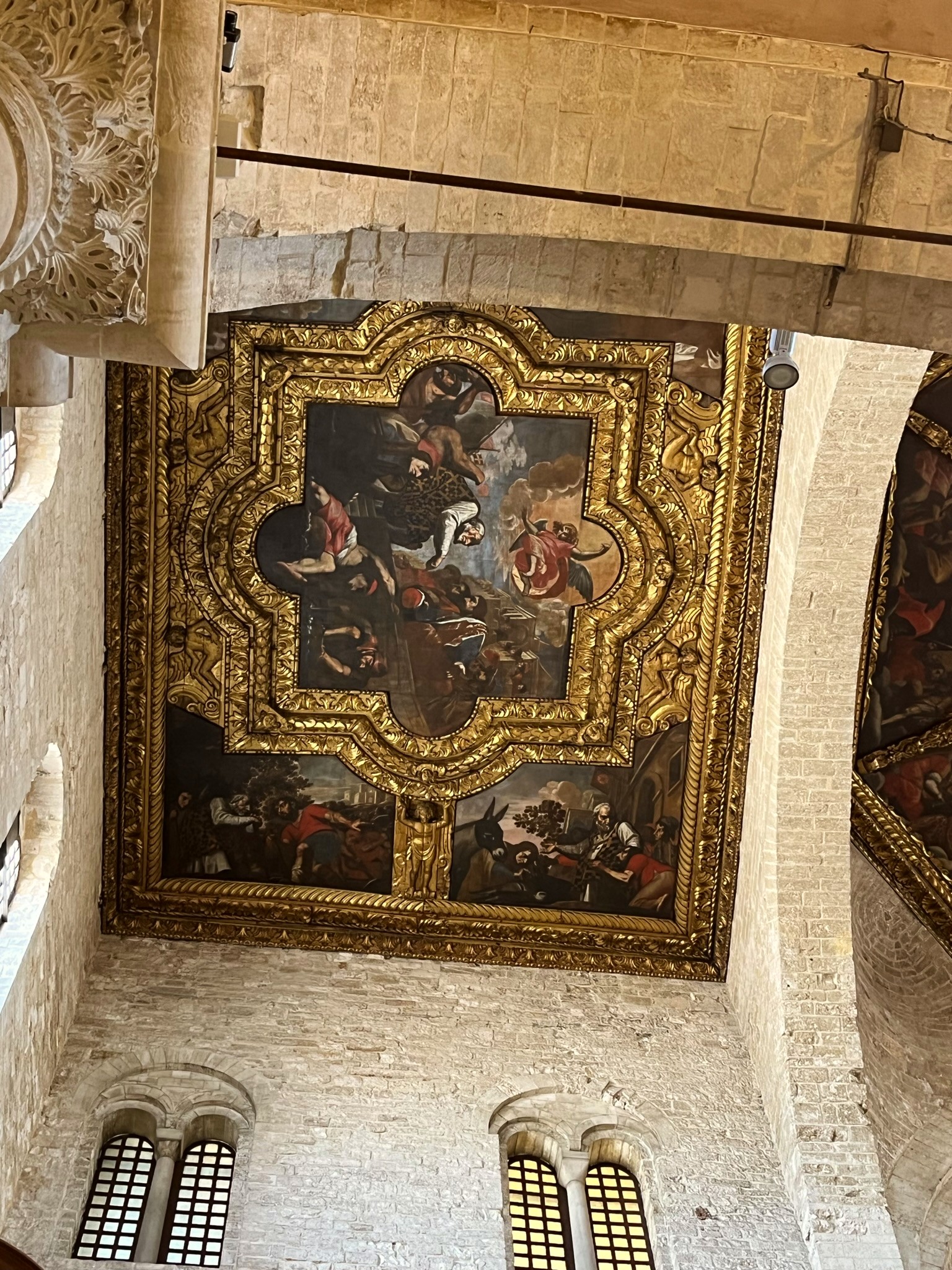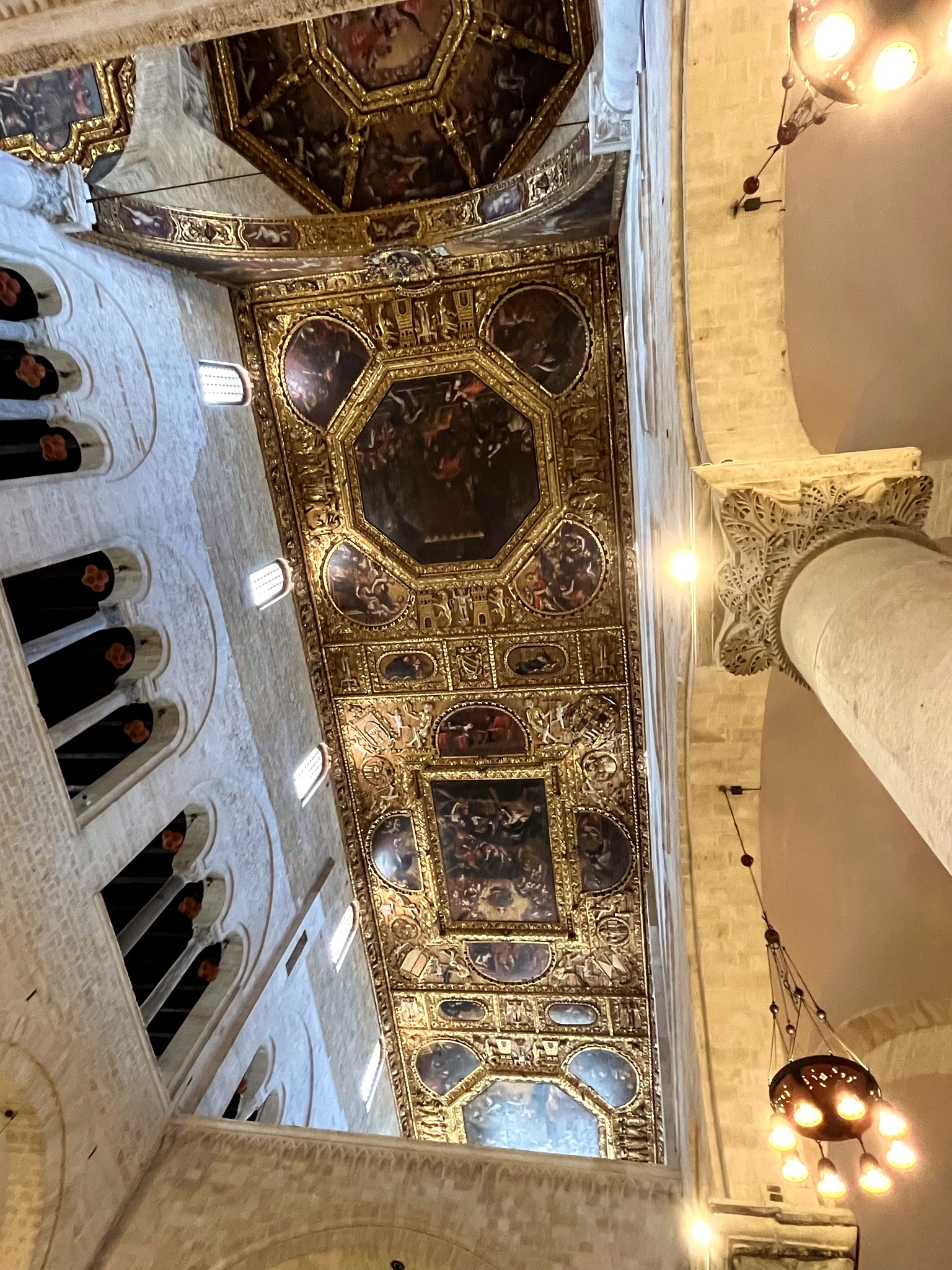 A ambos lados del altar, hay dos escaleras que permiten descender a la cripta donde se encuentran los restos de San Nicolas. Es un lugar realmente agradable donde mucha gente se acerca a demostrar su devoción, rezar e incluso contemplar en silencio.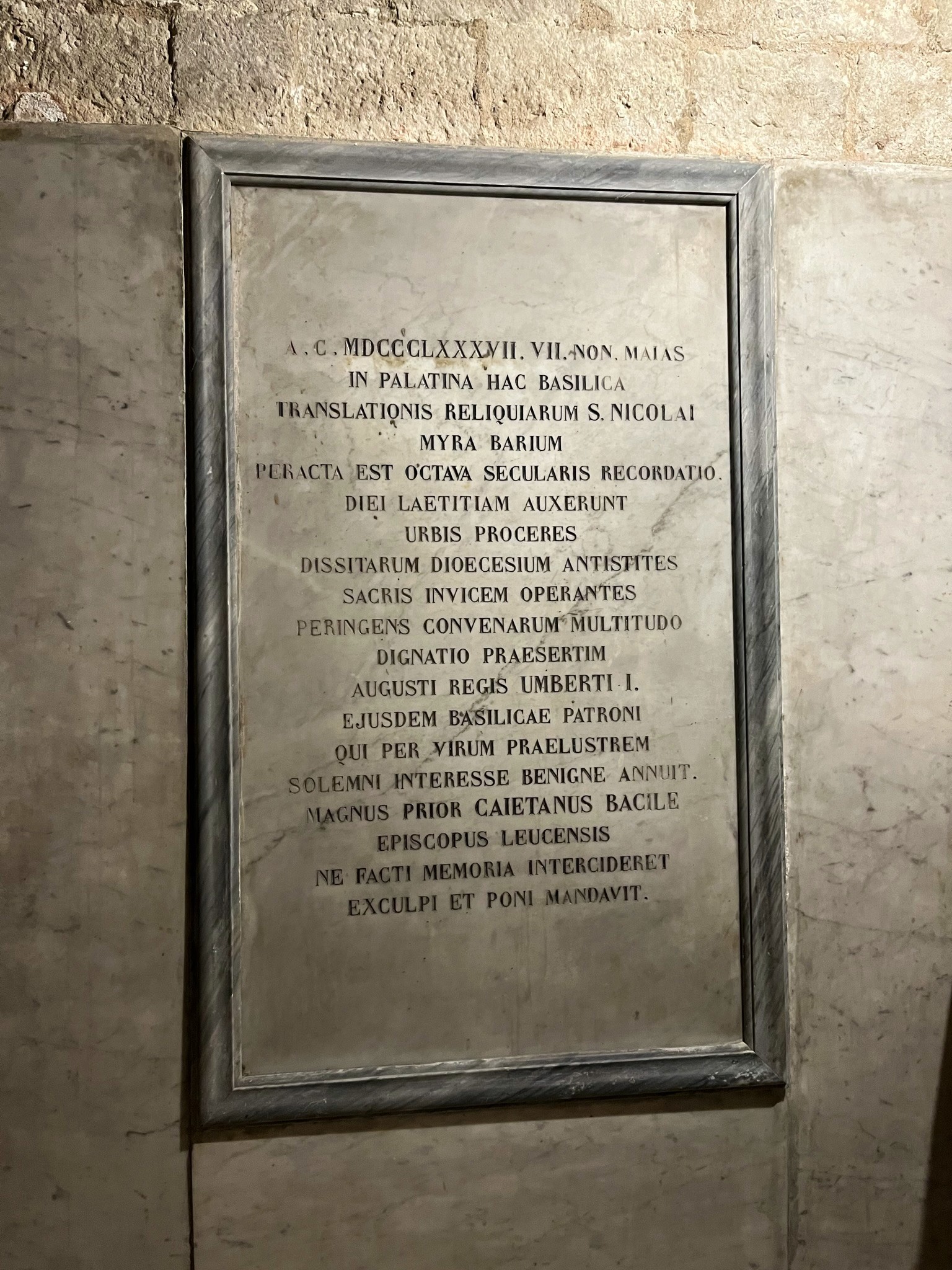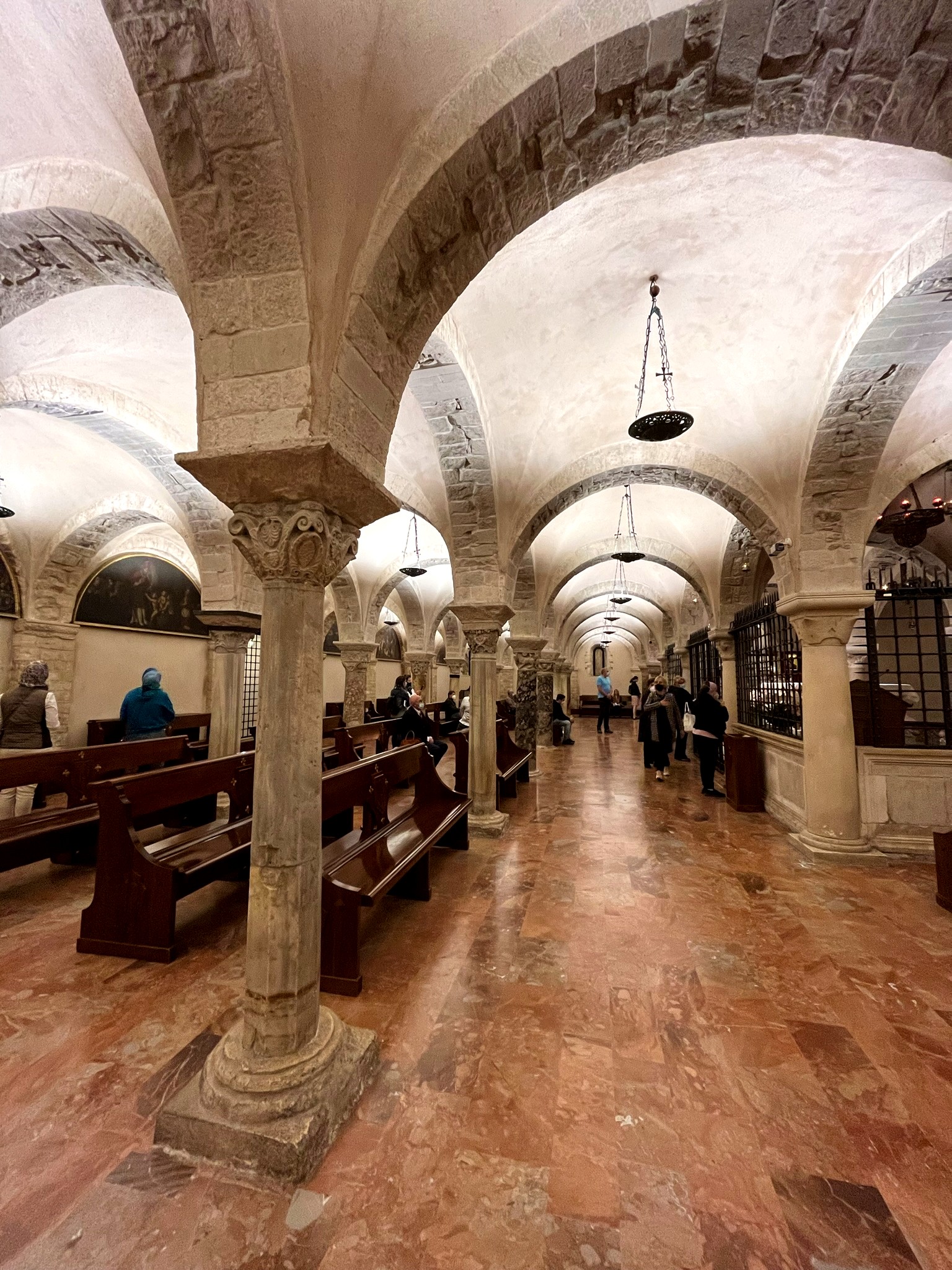 Se respira un ambiente particular, super privado y de tranquilidad. Hay muchos altares a distintos santos, todos con su pequeño altar en donde prenderles una vela para pedir ayuda o agradecer.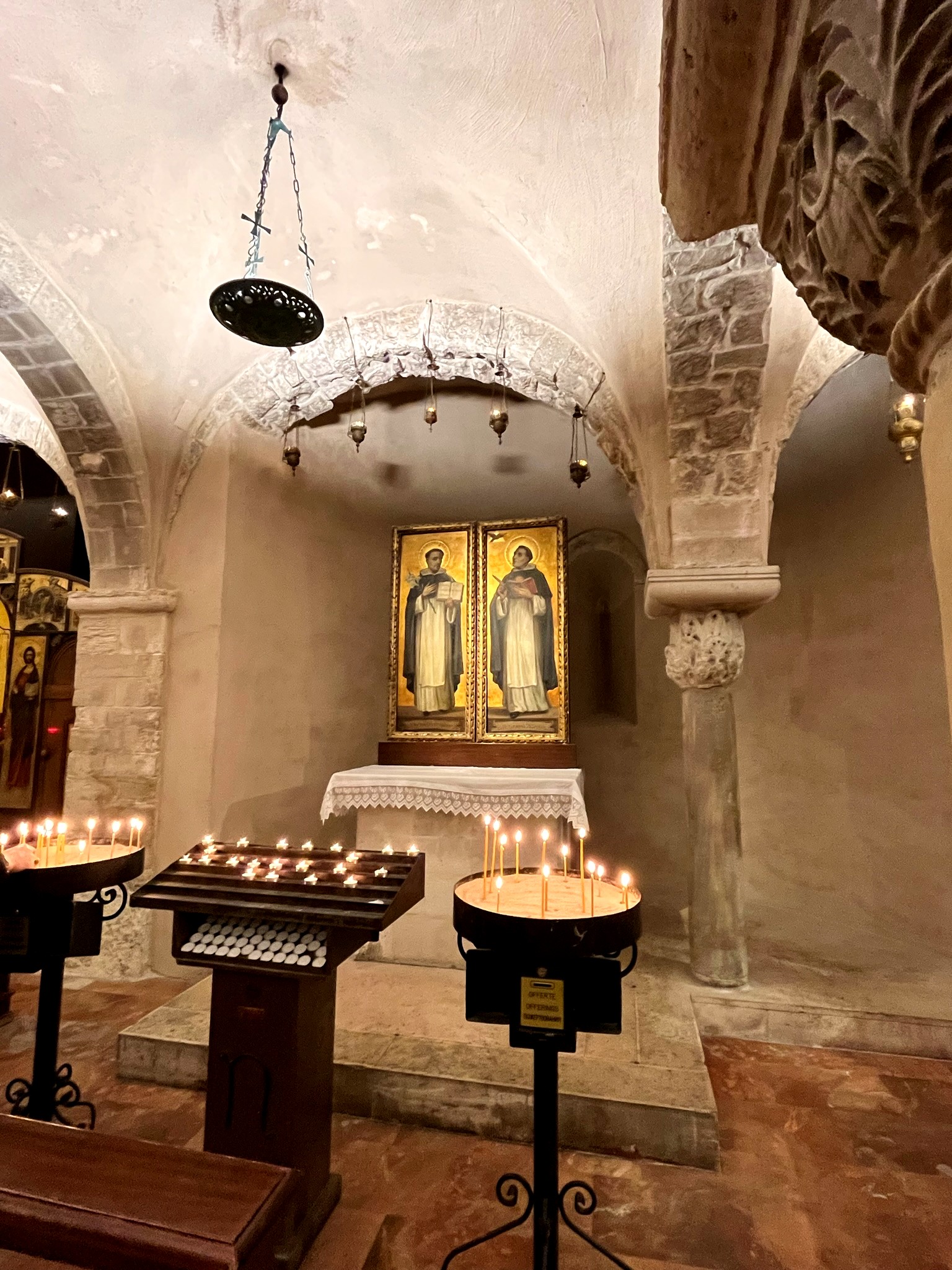 En el medio de la cripta, se encuentra otro pequeño altar con los restos de San Nicolas. Se encuentra apartado del resto del ambiente, ya que está cercado y no es posible acceder. De fondo, podemos ver un moisaco algo descolorido con la representación del santo, flores que acompañan y el pequeño sector donde se encuentran los restos mortales.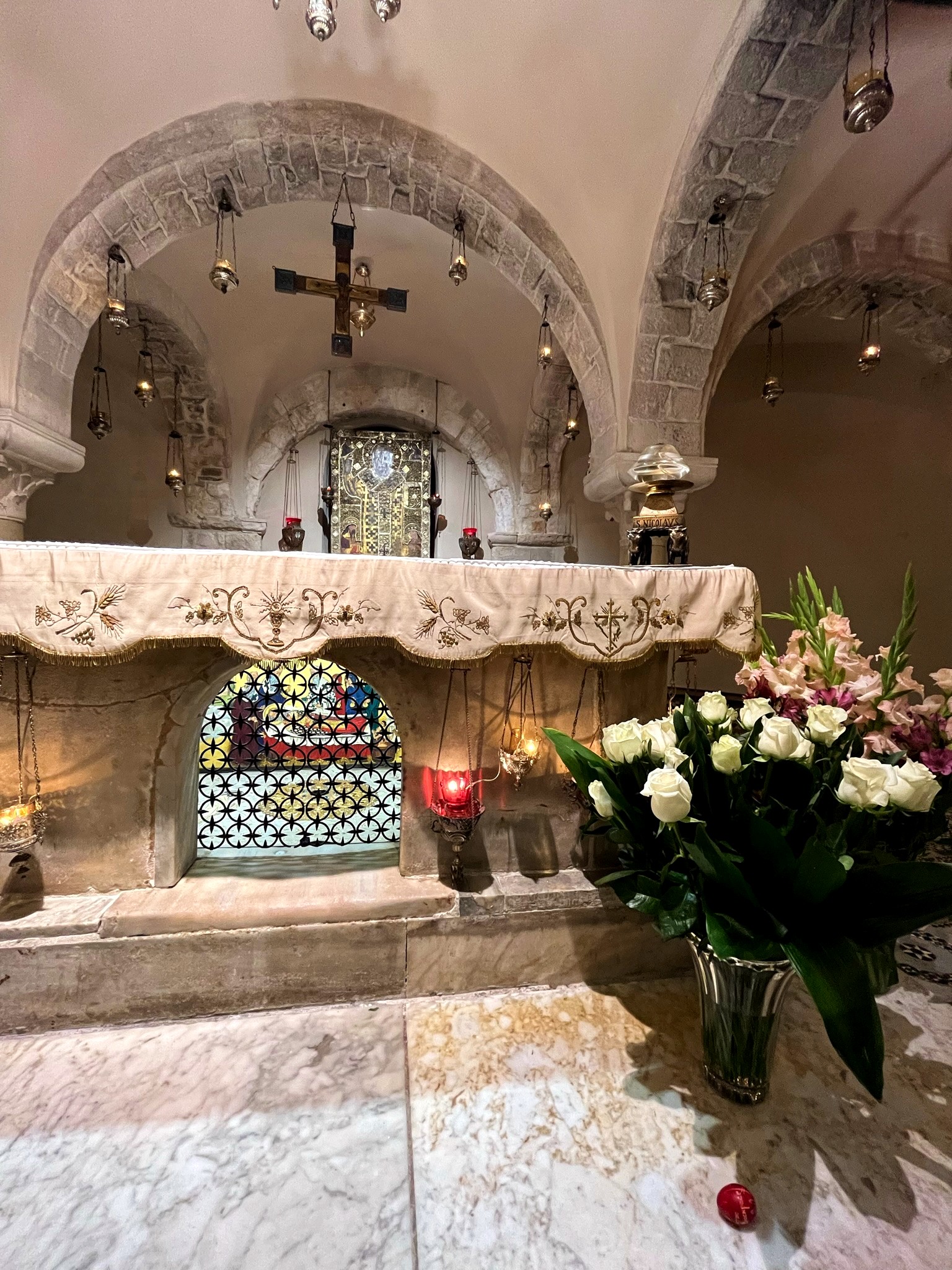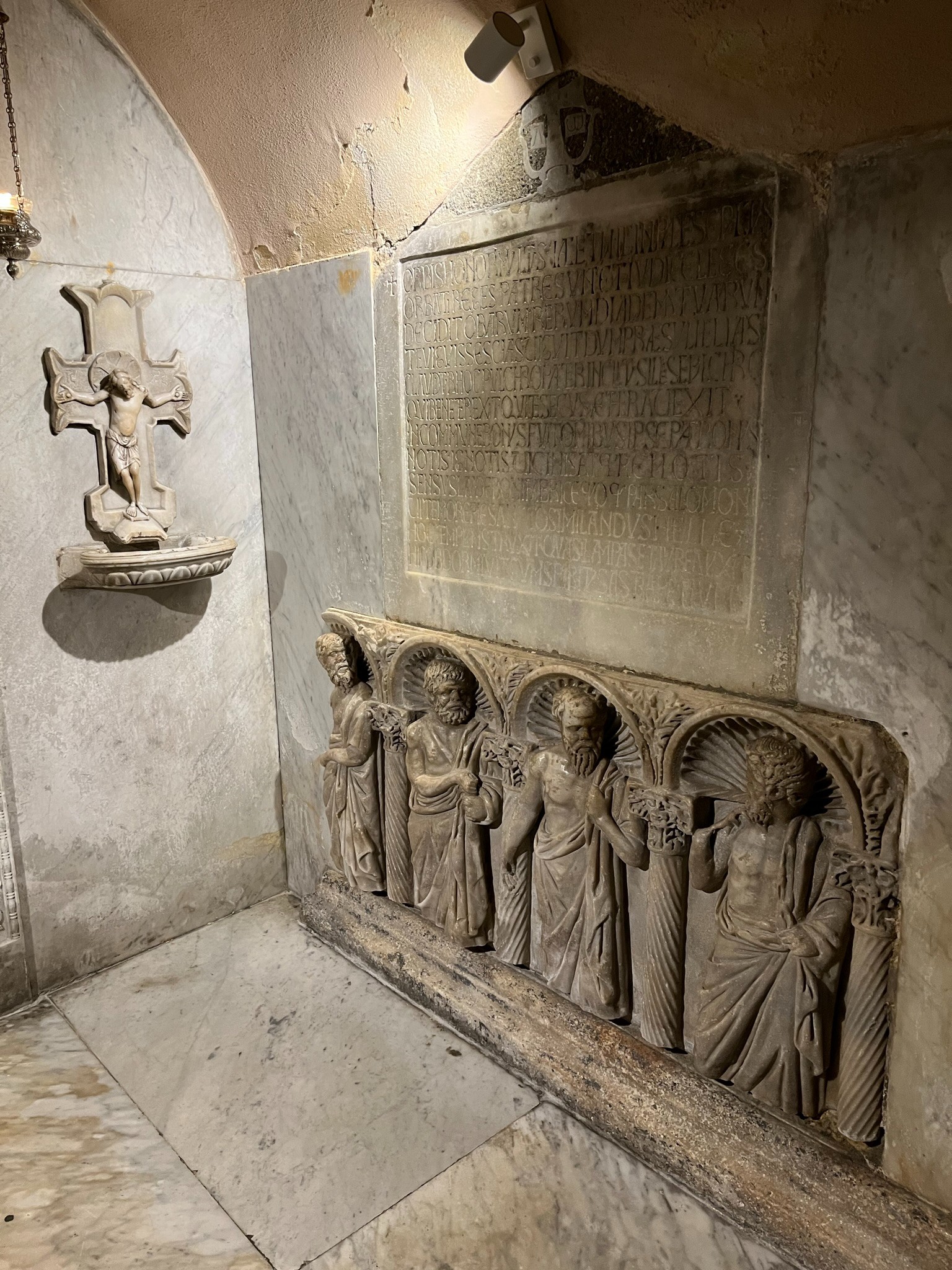 Es posible salir de la cripta e ingresar al exterior de la basílica, donde un pequeño patio permite contemplar la fachada desde otro punto de vista. Sus altos muros prístinos, en comparación al cielo celeste de ese día verdaderamente que eran un gran espectáculo.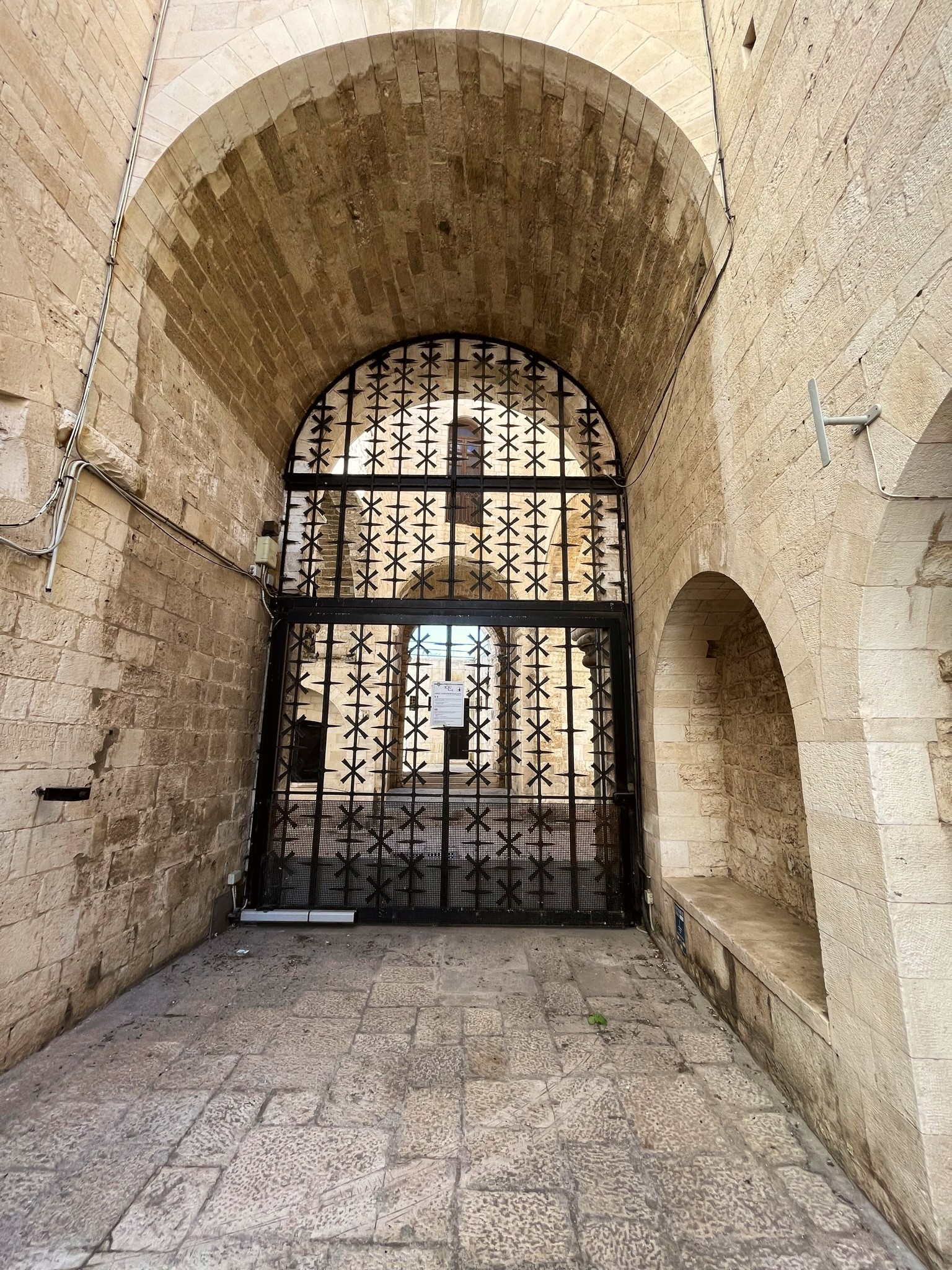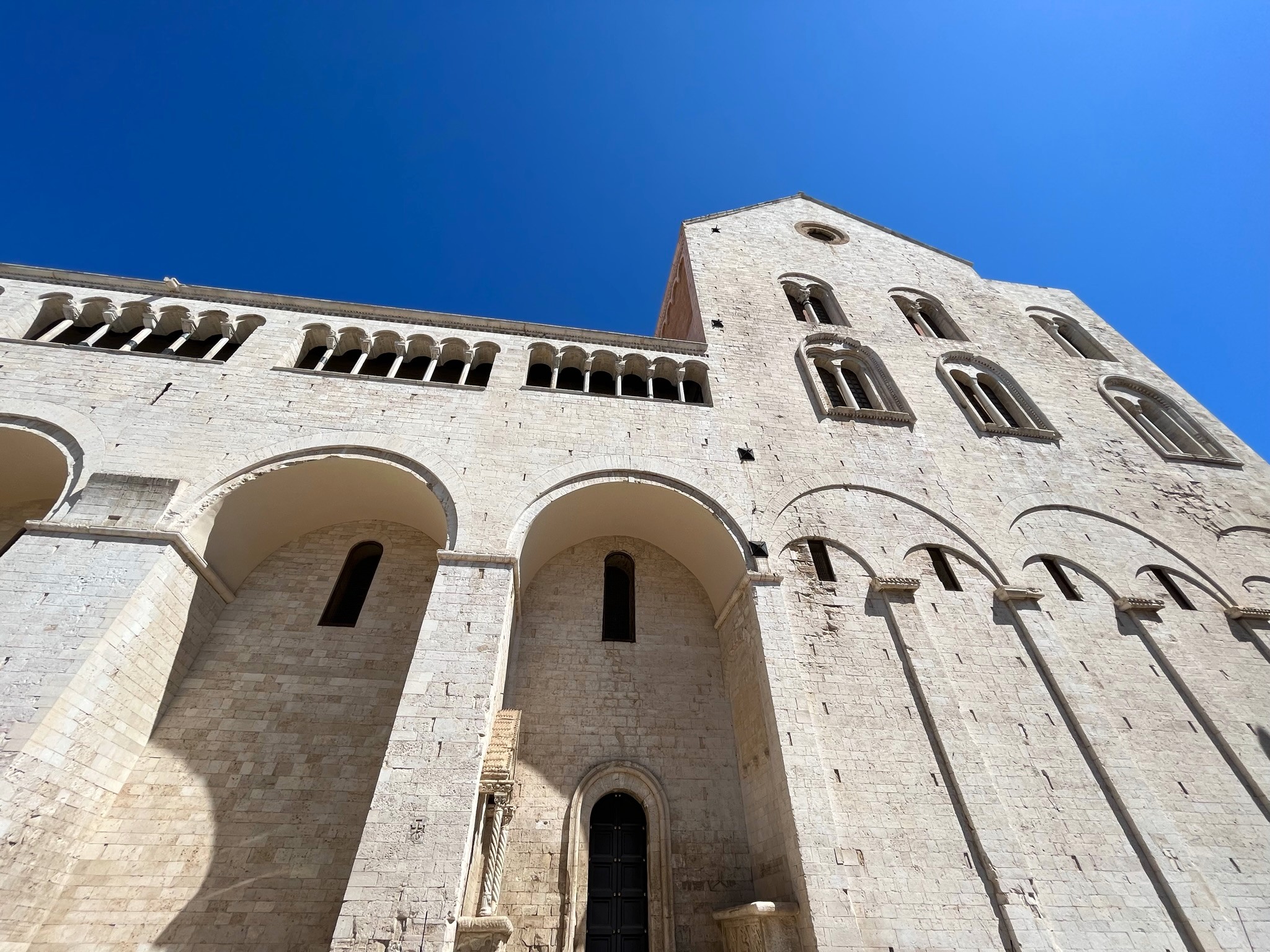 En lo personal, no me parece muy respetuoso tomar fotos dentro de templos religiosos, más que nada por todas aquellas personas que se encuentran profesando su fe y teniendo un momento de conexión. Pero la realidad es que esta basílica me pareció muy bonita como para dejarlo pasar.
Espero que les haya gustado y gracias por leerme!! :)