Hello Hivers..
This time I will share some photos of squirrels that I managed to capture this afternoon around my house using a Sony camera.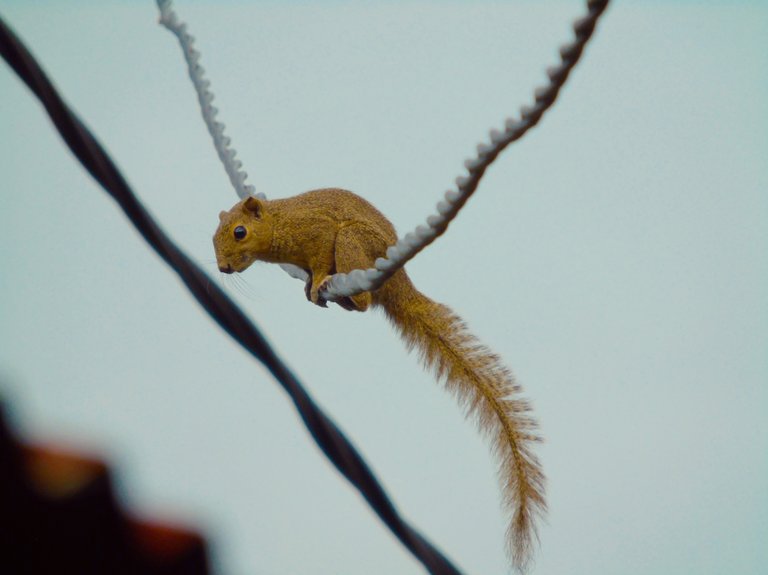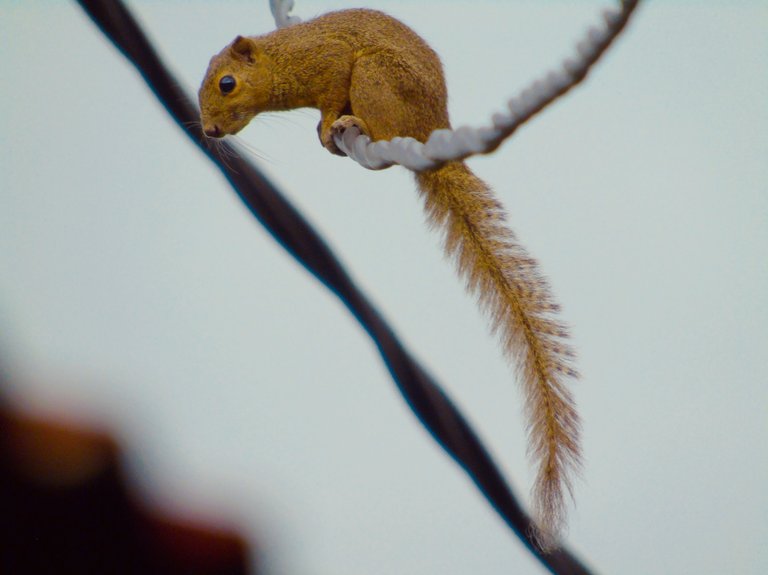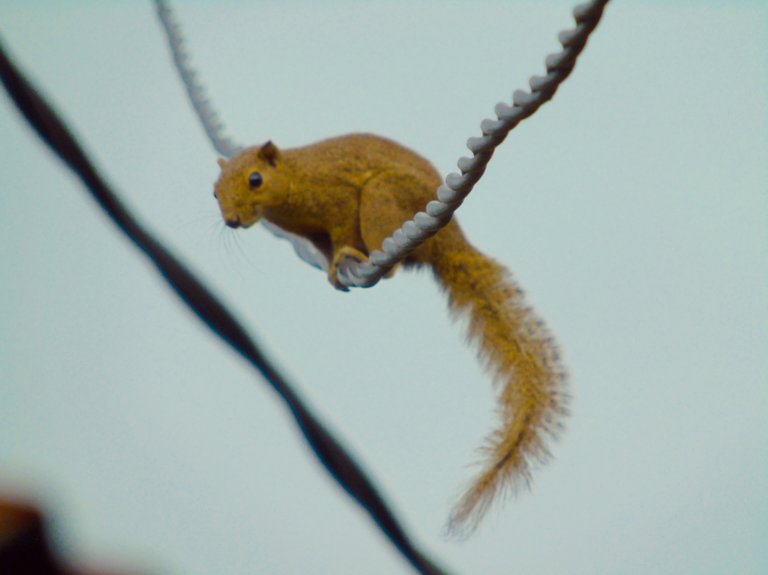 Previously I often saw this squirrel running on the cable every day, but today I saw him stop in the middle of his journey, I do not know what could make him stop for a moment and pay attention to something, maybe he was looking at a mango that can be used as food for tomorrow or stop because of exhaustion, after that he resumed his journey.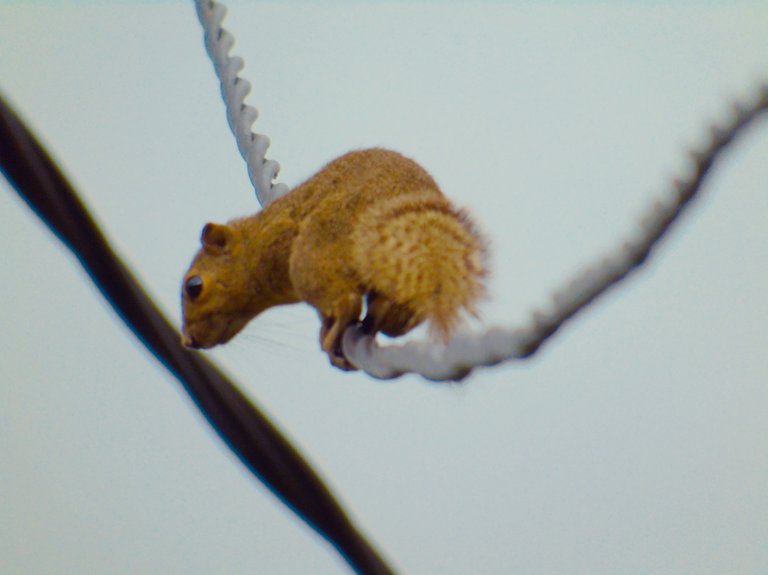 Sorry if my writing is very bad, because I'm not a writer.
All photos taken a Sony DSC-H400.
If you are interested in a unique and interesting world of photography, please visit my account @sariarizka
Or visit the last few posts from me :
I hope you like my photography results, don't forget to vote, comment, reblog, and follow my account @sariarizka to see my other photography works.
THANK YOU VERY MUCH