On Friday, I helped pour wine at a Wine Walk in Genoa, Nevada. The owners of the Genoa Gallery organize a fun little wine walk where the local businesses offer tastes of wine to people who are out and about shopping. It was a lot of fun, but on my way there, I decided to take a quick swim in Lake Tahoe. Of course, I brought my camera on the hike down to the water and had some photo fun too...
This little stretch of shoreline has tons of beautiful granite boulders and incredibly clear water that often has a vibrant green, aqua, and blue color to it. Some of the late summer flowers were blooming and some of the brush is starting to turn color as we approach Fall. The bright yellows and oranges looked great contrasting with the blue water and sky.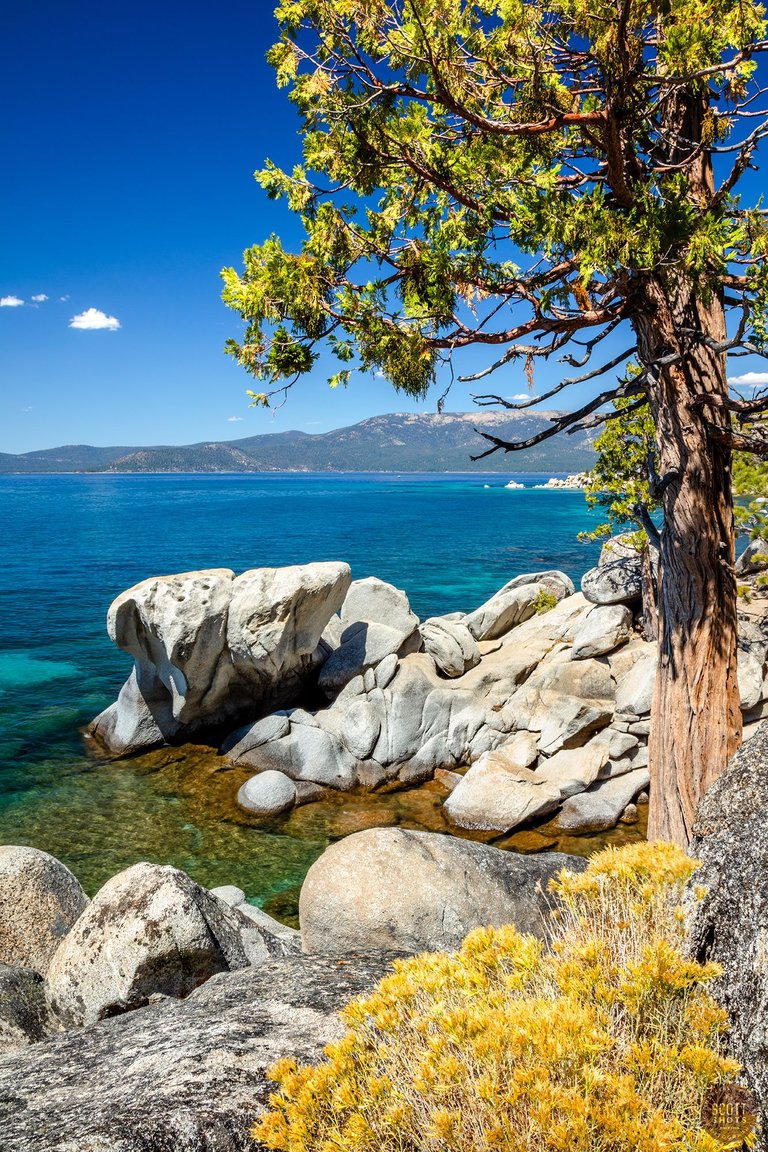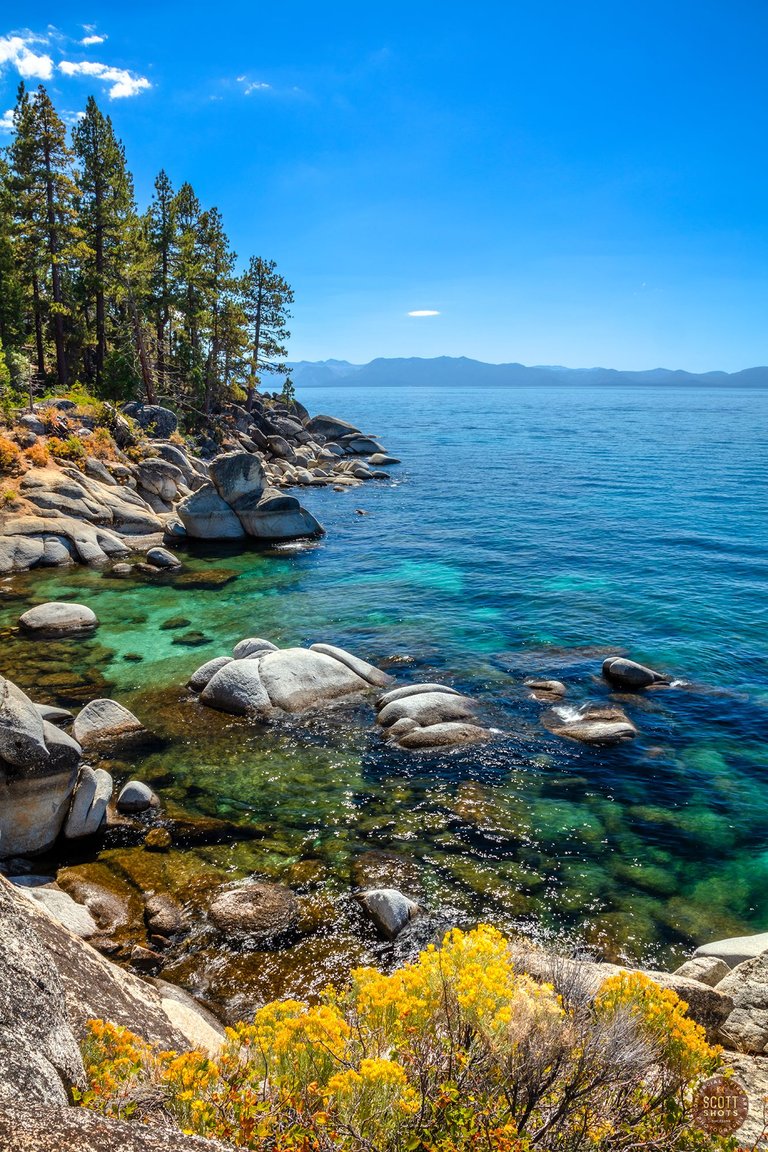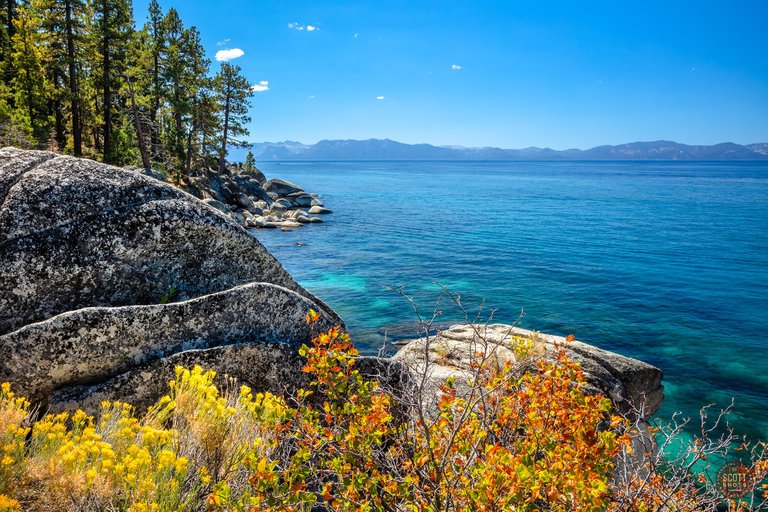 Chimney Beach can be seen in the far distance in the photo below. People often ask me where they should go when visiting Lake Tahoe. And I usually tell them to use their favorite navigate app and go to "Chimney Beach, Lake Tahoe". It is my personal favorite stretch of shoreline in the Tahoe area. Your app should navigate you right to the parking lot above Chimney Beach. There's not a ton of parking so good luck if you go (I got lucky and a car pulled out right as I pulled into the full parking lot). Then it's about a 20 minute hike downhill to the water. There are a few beaches along the trail as you head south along the shoreline, they are all incredible but can also be incredibly crowded at times.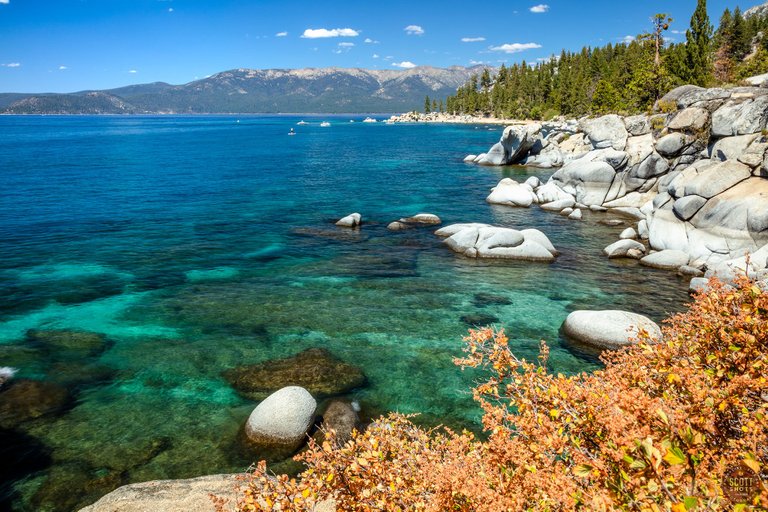 More boulders! It's hard to go wrong with a nice Tahoe boulder photo.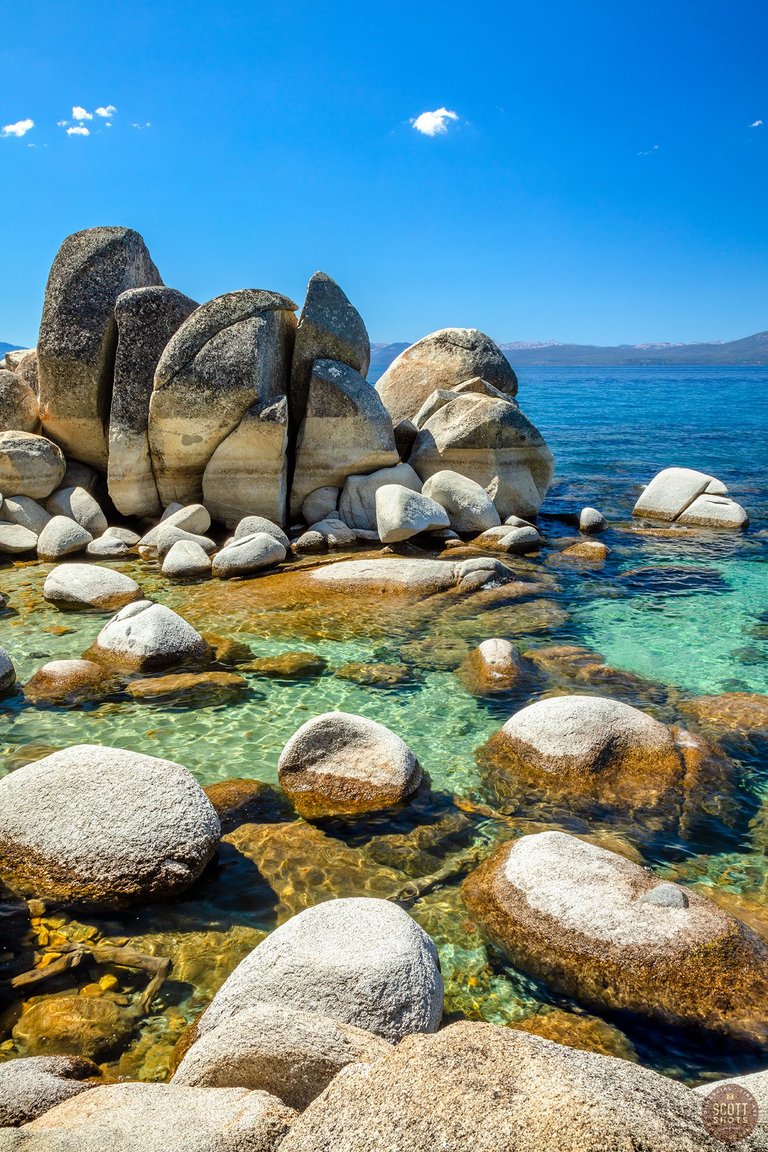 And yup, like I said, I really wanted to take a little swim in the lake before heading down to the gallery. The water was perfect! A bit chilly but it felt great considering it was a very hot day. The swim put me in a nice chill mood before an evening of fun.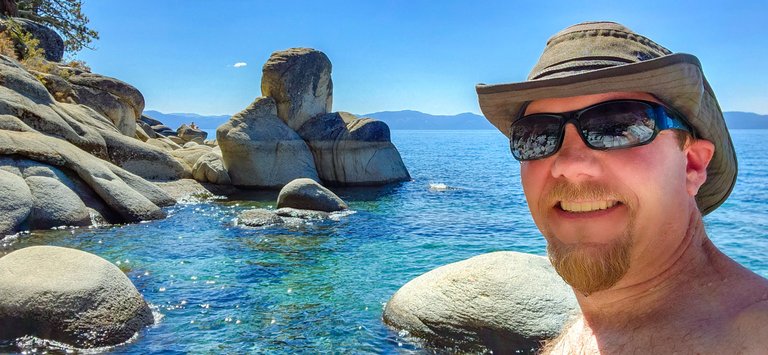 The photos above were shot with a Canon 5DS R and 24-105mm lens. A tripod and a polarizing filter were used.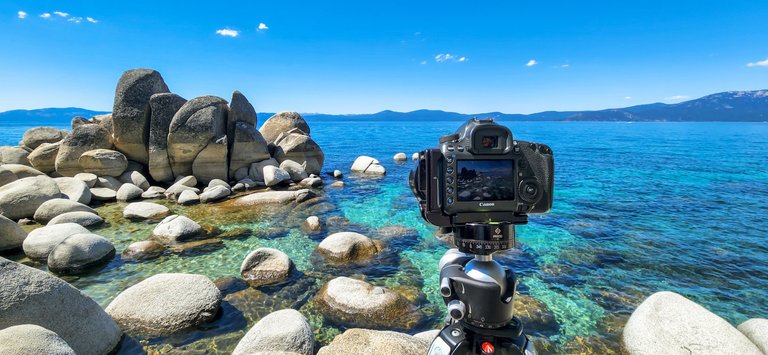 Thanks for looking and I hope you are all having a great day!
Scott Thompson
www.ScottShotsPhoto.com