For my first post of 2023, I am sharing some photos I took at a recent concert in Denver, CO at the Ogden Theatre. I got an impromptu invite from a dear friend to hit a concert the other week. I didn't know the bands, but I am glad I went. The permeating genre of the concert was electronic, but each group had their own flavor.
Photos were taken with my S22 Ultra. 📸
Dirtwire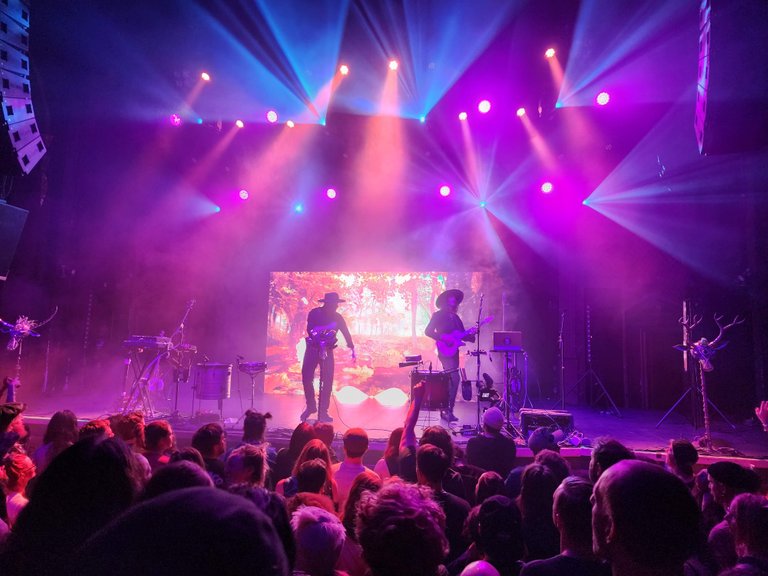 Dirtwire was the main performance of the night and they put on a fantastic show. Their music was an intriguing blend of folk, americana, and electronic music. A couple songs even had some Native American influences / sounds. They included drums, guitars, jaw harps, and even custom made instruments out of PVC (one was kind of like a flute) that they used over top of their electronic soundtracks. Dirtwire was easily my favorite performance of the night.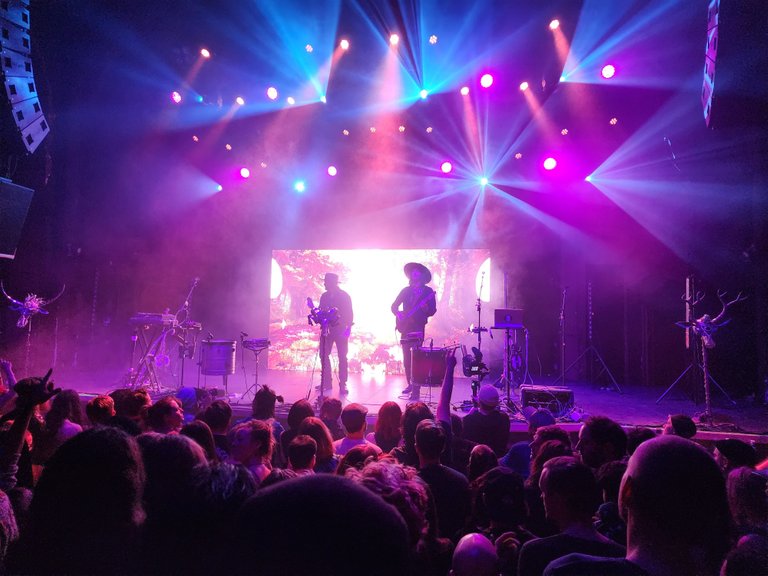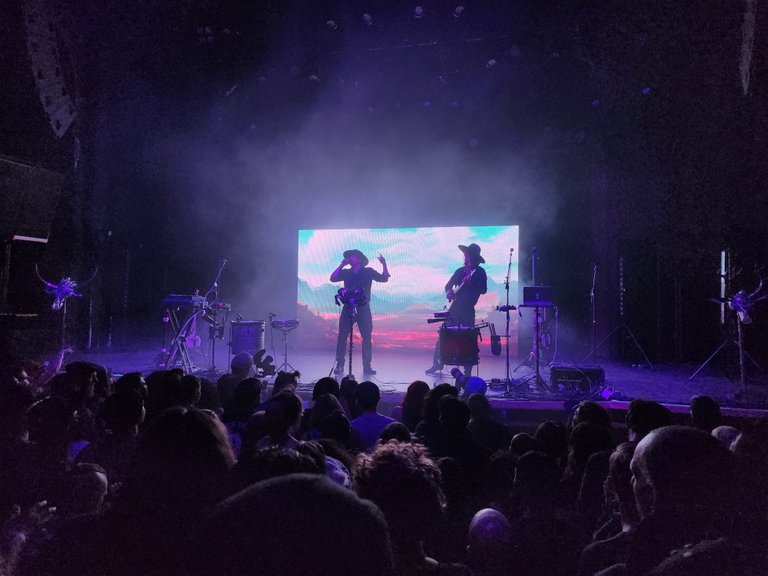 Dirtwire on Youtube:
Balkan Bump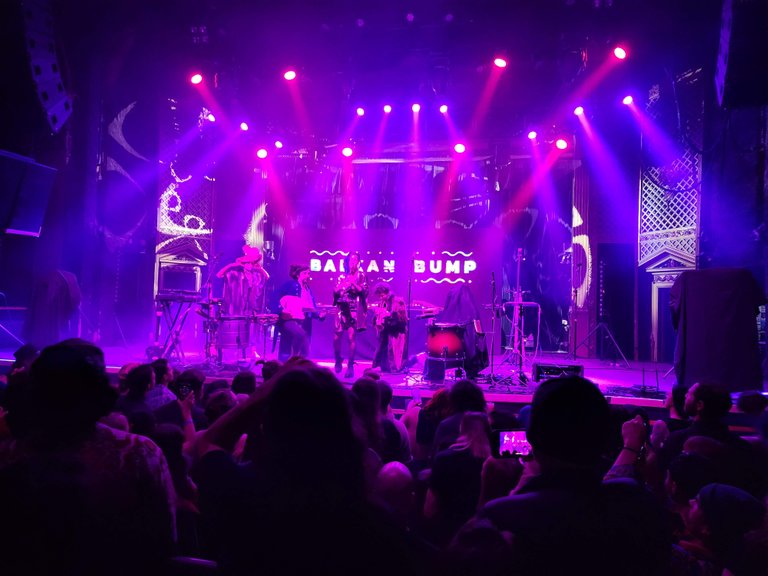 Balkan Bump was the other main showing of the night. The leader played his trumpet while electronic music played in the background. There were two other musicians who joined, playing a clarinet and an oud (a Persian short-neck stringed instrument ). A sitar was also used for a song. Their songs had a cool Arabian feel.
Balkan Bump on YouTube:
Bloomurian
The opening act was called Bloomurian. I didn't get any pictures of his performance, but it was quite interesting. On his soundcloud he describes his music as "Multidimensional frequencies to cultivate a blossoming heart, mind, body & soul, and pollinate a polyphonic paradigm."
This is his soundcloud link: soundcloud.com/bloomurian
What live music have you seen lately?
Thanks for reading,
@slickwilly


Hi there, I'm Will. First and foremost I am an entrepreneur and voluntaryist. I aspire to help build a more free world, one that we all want to live in. Some of my biggest passions include crypto, marketing, finance, cannabis, traveling, bodybuilding, snowboarding, motorcycles, and cars (mostly Subarus). All pictures are my own unless otherwise stated. I release everything under CC0.
My Links:
Personal Website ✳️ YouTube ✳️ Instagram ✳️ Facebook ✳️ Twitter
My Automotive News Website - motorspeednews.com

Affiliated Accounts:
@motorspeednews | @bitcoinshirtz | @trueliberty