Margarita Island, Nueva Esparta state, is perhaps the most popular place when it comes to dream vacations in Venezuela. Known as "the pearl of the Caribbean", it really is a true gem. It doesn't matter that I've only been there once and for work reasons, the little I was able to visit in my scarce free time there was enough to be able to recognize this tourist slogan as true.
La isla de Margarita, estado Nueva Esparta, es quizás el lugar más popular cuando de vacaciones soñadas se trata en Venezuela. Conocida como "la perla del Caribe", de verdad es una verdadera joya. No importa que yo sólo haya ido una vez y por motivos de trabajo, lo poco que pude visitar en mi escaso tiempo libre allí fue suficiente para poder reconocer como cierto ese lema turístico.
---
I traveled there to cover a Latin American and Caribbean film festival that lasted almost a week, it was the month of October and the weather was ideal for any beach, it made me want to get away. The event had activities in various parts of the island and here I show you some shots that I captured while I was doing my journalistic work...
Viajé hasta allá para cubrir un festival de cine latinoamericano y caribeño que duró casi una semana, era un mes de octubre y el clima estaba ideal para cualquier playa, provocaba escaparse. El evento tenía actividades en varias partes de la isla y acá les muestro algunas tomas que capturé por ahí mientras hacía mi labor periodística...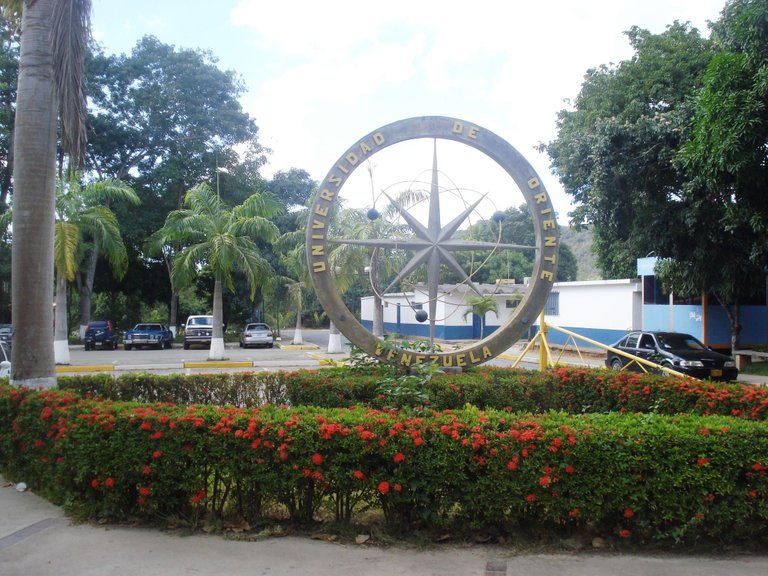 Entrance to Universidad de Oriente (UDO) / Entrada a la Universidad de Oriente (UDO)
---
Margarita has an area of 1,020 square kilometers and almost 500,000 inhabitants, I was able to spend some time in the most populated city, Porlamar, where the largest commercial movement of the island is concentrated.
Margarita tiene una superficie de 1.020 Km cuadrados y casi 500 mil habitantes, pude pasar un rato por la ciudad más poblada, Porlamar, donde se concentra el mayor movimiento comercial de la isla.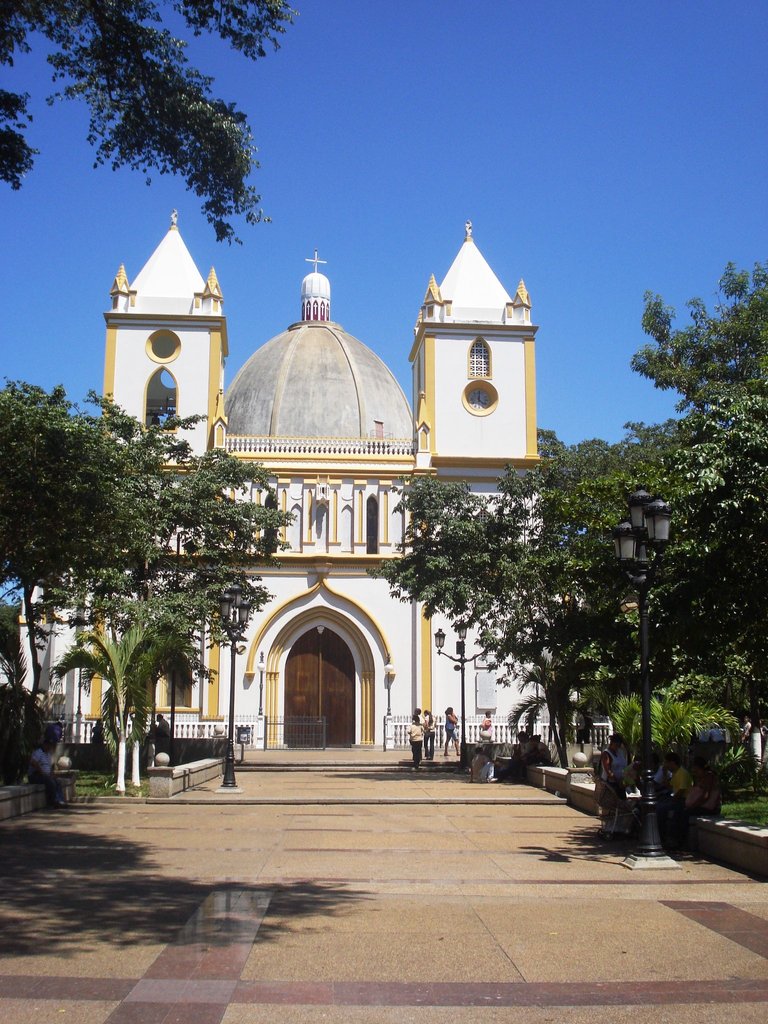 San Nicolás de Bari Church, Bolívar Square, Porlamar / Iglesia San Nicolás de Bari, Plaza Bolívar de Porlamar
---
On my penultimate day in Margarita, the activity in which I had to be present was in the afternoon, so that morning I had my chance and I immersed myself for a while in that Caribbean sea. The photos below are from that moment I spent on a beach in Pampatar, another town on the island.
En mi penúltimo día en Margarita, la actividad en la que tenía que estar presente era en horas de la tarde, así que esa mañana tuve mi oportunidad y me sumergí un rato en ese mar caribeño. Las fotos que siguen son de ese momento que pasé en una playa de Pampatar, otra población de la isla.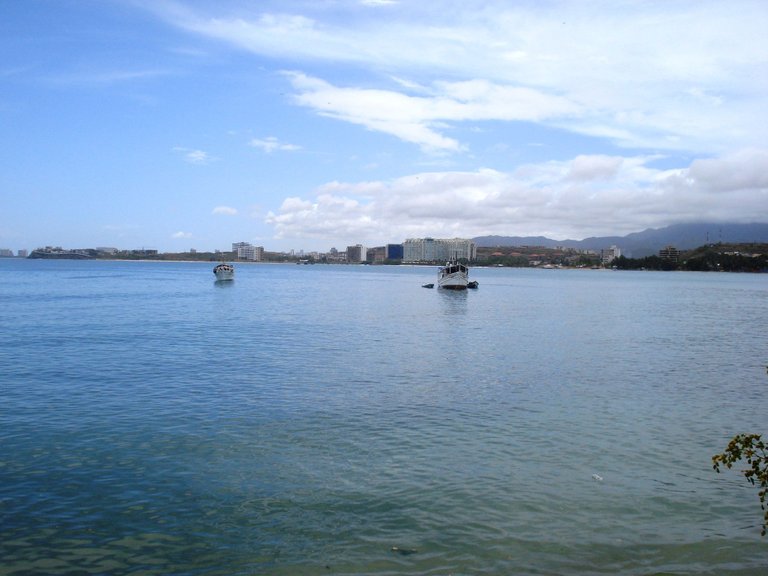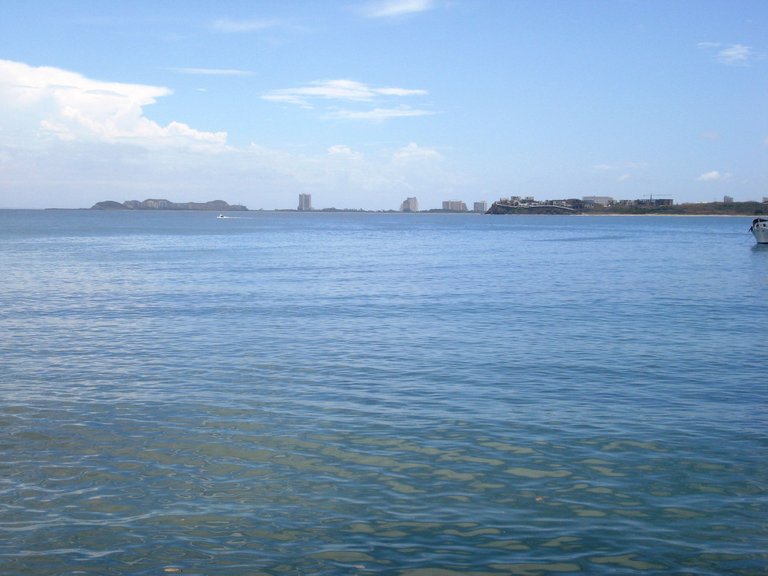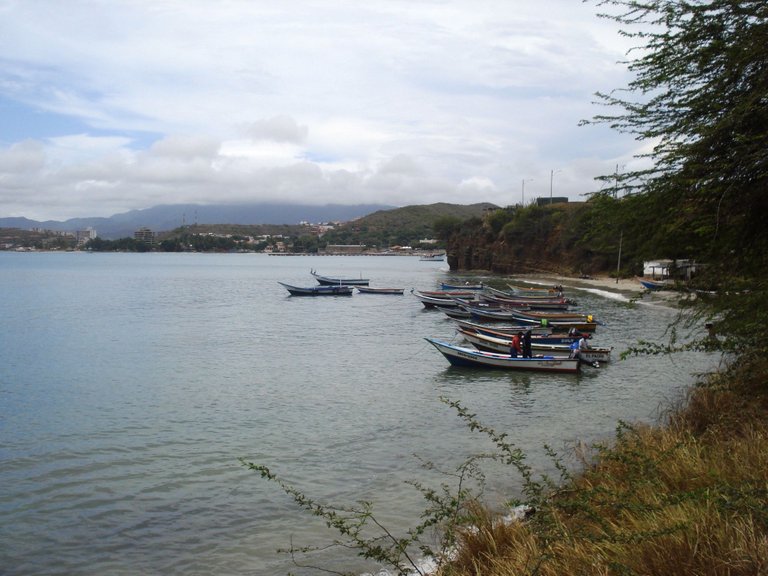 Fishing and tourism, economic sources of this island territory, are mixed everywhere.
La pesca y el turismo, fuentes económicas de este territorio insular, se mezclan en cualquier parte.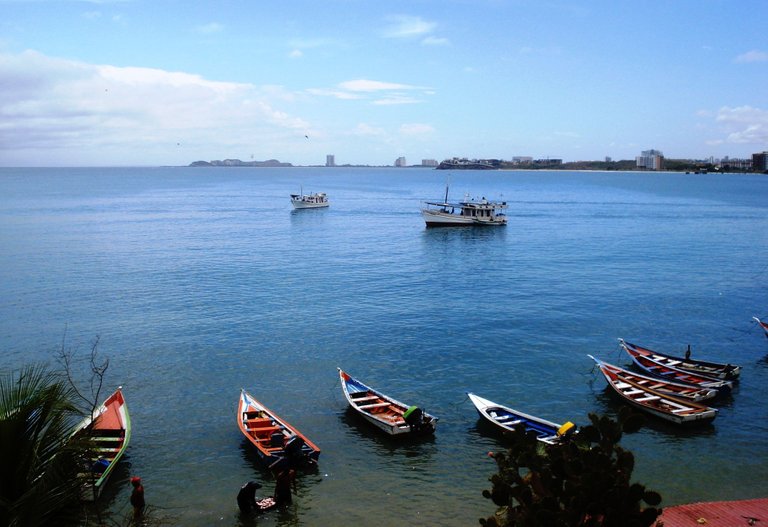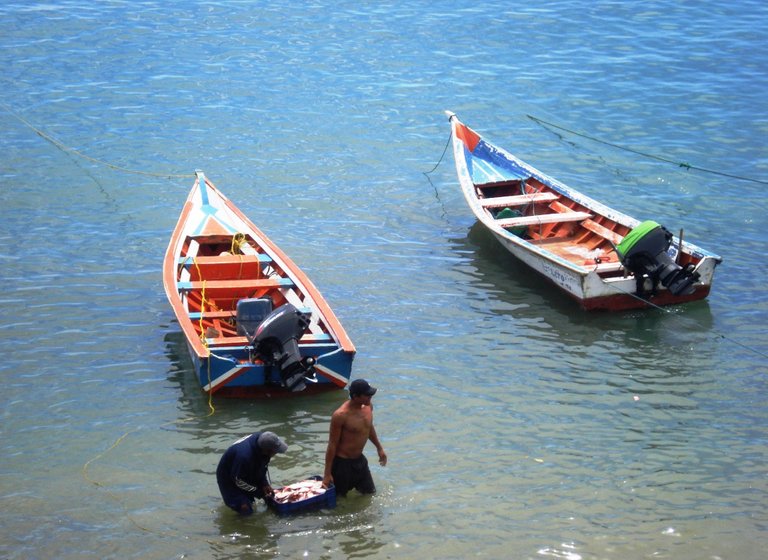 THANKS FOR VISITING MY BLOG! / ¡GRACIAS POR VISITAR MI BLOG!


Photos taken by me with a Sony Cyber Shot 7.2 mp digital camera / Fotos hechas por mí con una cámara digital Sony Cyber Shot 7.2 mp