Hey Rockstars,
Hope you all having a good day so far! It's the weekend, go do some fun shit! I have to go to a wedding, but hey thanks to Aunty Rona, it's super small 20 people. So it's just hanging out with the fam and eating good food. Yes, 20 that's super small, basically brothers, sisters, spouses, kids. lol.
Anyway, let me get to my update before is lose track.
If you not playing yet, please use my referral link click here and start living that rockstar life!
Cold slices are working their magic. I managed to work my way to position 162 in the charts. I'm really super surprised as I didn't expect such a big climb again today, up 13 places. More power, more time to play. Power to the pizza.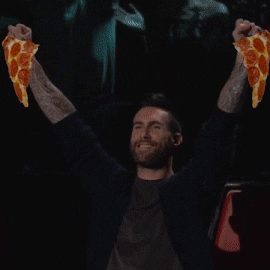 Hive engine offers have been filled as well so I'm stacking those starbits. Also making at least 4k starbits with gameplay. So slow and steady in my mission to a million.
Stats Are Good - Rank 162 - PB

Improvement on most of the stats I have control of. Seems like I have enough cards to still climb charts. And making a difference with gameplay minutes. Let's see how far i can push this. I doubt its gonna get any better than this. I also need to stack more skill points. drunk fans are throttling my rewards.
Rank: 162 (+13)
Personal Best: 162
Level: 48 (+1)
69 Cards
3087 permanent fans
560 Luck
4814 Skills (+45)
40 IM
Total Missions: 1166 (+9)
Starbits Millionaire progress: 30.7% (+3.7%)
Starbits Pricing: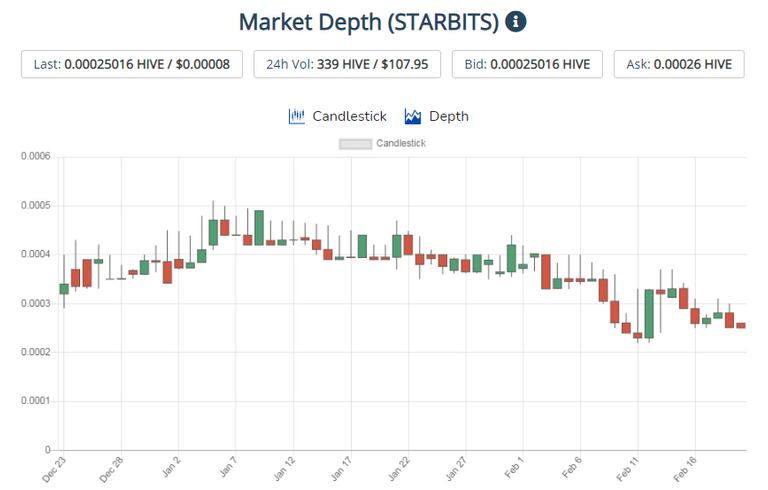 Starbits seems to be stabilising again. Prices are lower-end again but it was never a good time not to buy and stack.
Welcome new Recruit
I was also chatting to @penderis after a long time and recruited the old bird to the rockstar life. How are you enjoying it so far pen? Is it a nay or a yay?
What's your progress like? Got Any Hot Tips?
I'm keen to connect with other players! Pop me a line to let me know how you doing, or any hot tips you'd like to share!
Till next time, keep on rocking.
Start your band and join the fun here

---
Rising Star Resources & Giveaways
I found these resources by other players quite useful, so thought I would share:
Cool Resources for tips & Tricks:
From Other Players:
Rising Star Giveaways
If you not playing yet, please use my referral link click here and start living that rockstar life!