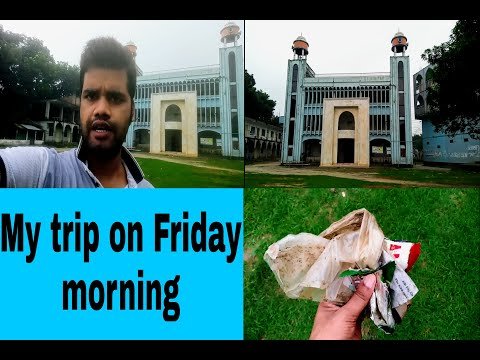 ---
Hello friends.Happy Friday from Bangladesh.Today is Friday 13 August 2021.I hope you're having a great day.
Friends, I woke up at 5:30 this morning.I woke up and went to visit the big madrasas and mosques field in our city.There are big new and old buildings and there are mosques.I was fascinated by the old building there.That place is very beautiful for travel.I was fascinated to see the big field there.I walked on that field for a while.While walking on the field I worked on @cleanplanet.
While walking in the field I saw some polluted garbage.Then I collected that garbage and threw them in the dustbin.So I made a video on Friday morning during this trip and while collecting garbage.I shared the video with you here.I hope you enjoy the video.
Thank you
---
▶️ DTube