Firstly, welcome to Market Friday hosted by @dswigle who is a dear and if you'd like to join in, and why wouldn't you, hop on over to her Market Friday post for rules and such.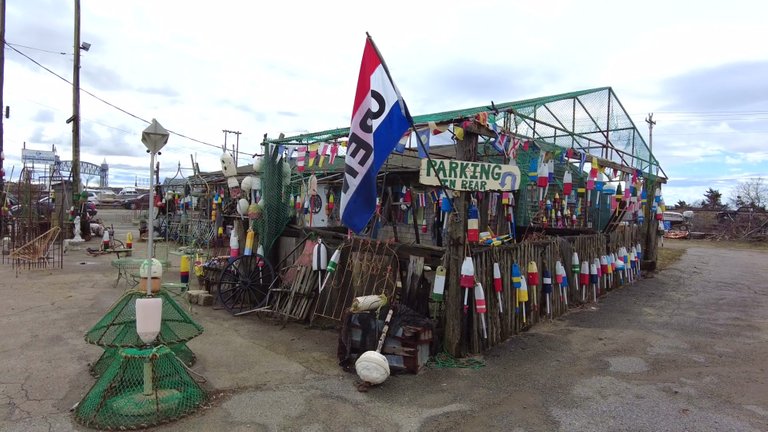 The Clam Shack Antiques in Buzzards Bay Massachusetts
does what it says on the tin, it's "antiques" in an old Clam shack on the water.
In the distance to the upper left of the photo, you can see the Cape Cod Canal Railway bridge an interesting structure built in 1933. The large arching portion on the top, lowers down to allow trains onto Cape Cod , over the Cape Cod Canal.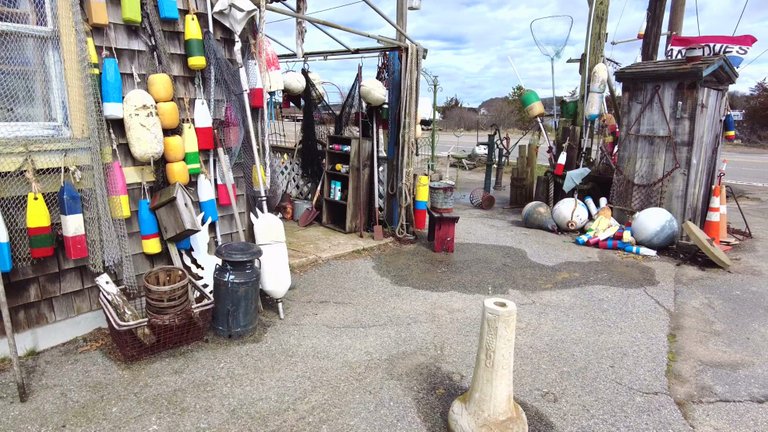 This little shop is a treasure trove of nautical and odd little finds and I like to start out a season of Antique and thrift shopping here. It's often as they have some fun outdoor things and in March and April, I'm all Garden.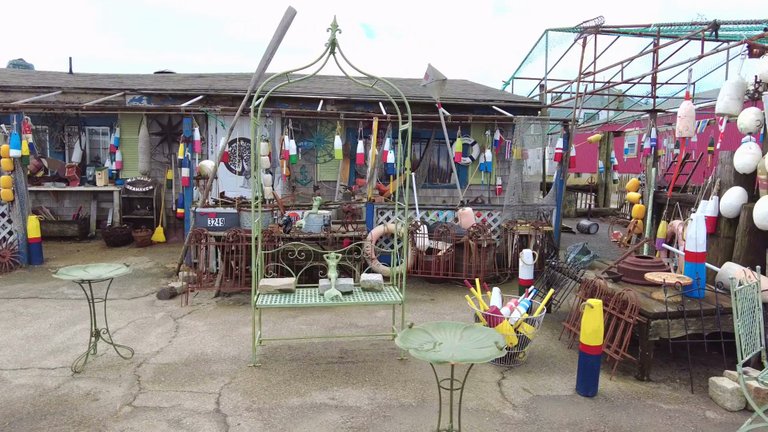 I'm considering this metal bench with archway for my veg Garden.
The outdoor metal and concrete pots brought me here. Usually they have a much larger collection, but it is still early. I loved the green patina on these pieces, and there was a darling arched gate that was similar I'm considering for the very same new veg bed I'm making.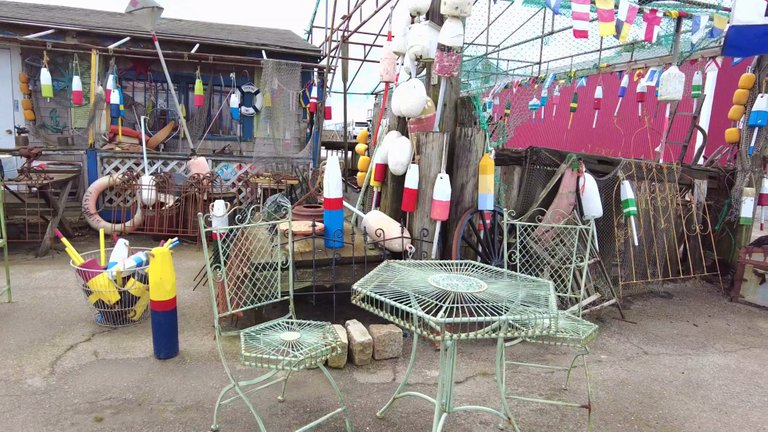 Darling metal Bisto set for two.
This set was a contender as well, as I could see it in the center of my little orchard area I'm making over, which was last year's veg garden. I'm really playing Musical Gardens this year, but living on the sea, has one disadvantage to we gardeners: That is trying to situate one's veg and flowers to get sun but not become battered by wind and salt air.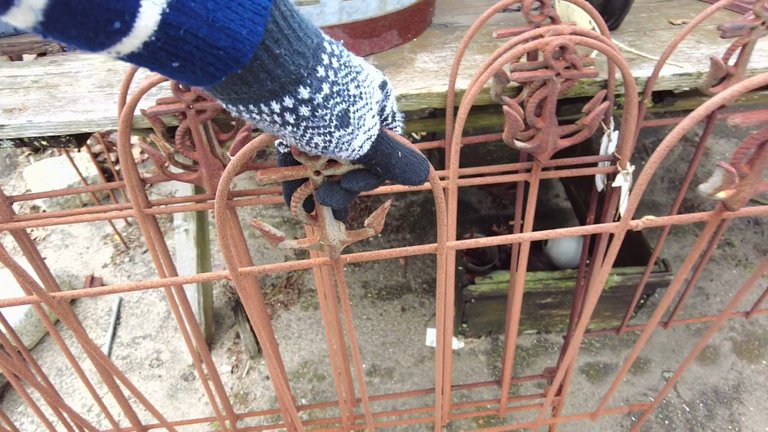 Rusted Metal Garden fencing can help with such things. Finding wind breaks that also let light in is useful. I'm hoping to plant up a hedgerow of box around my new veg beds to keep the wind out year round.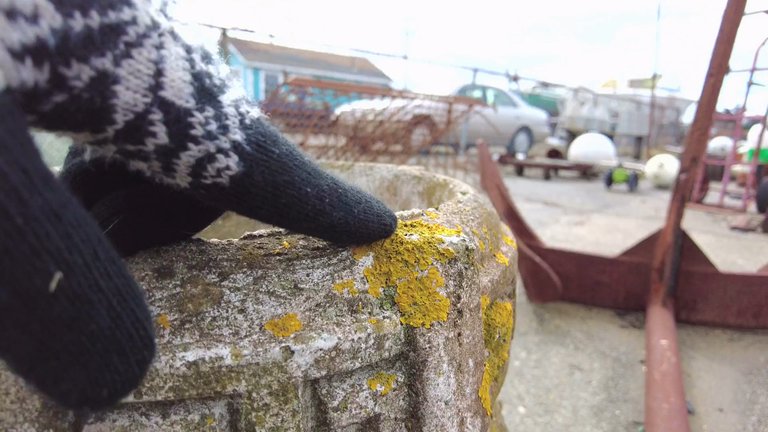 Beautiful lichen and age on old Garden pots is another reason I like to come here. There is just something about old garden pots that have adorned the landscape for years and year, collecting up not only wear and lichen and moss, but also somehow imbued with a "garden aura".
I can't really describe it, this 'garden aura' , other then I know, as one who loves the garden, that old pieces like this were probably lovingly filled during the growing seasons and watered and admired. Hands, old and young, now possibly gone, have rested upon them or hems of skirts and dinner jackets might have rested, just for a moment, leaving behind the trail of that Moment in Time so precious, more precious than gold, truly.
But, I digress...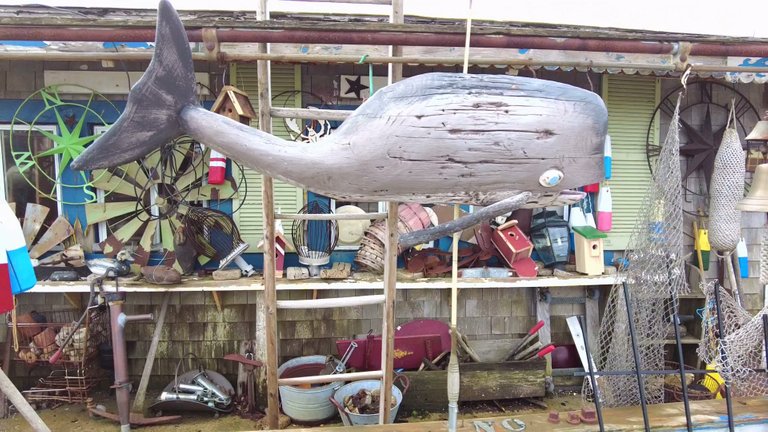 Quirky nautical wooden deco, fish nets, floats, and compass roses abound here snatching tourists eyes and hopefully their wallets as they drive by. Tho, being a local does not mean I'm not also similarly lured in. I love the almost chaotic jumble of things on the shops outside front.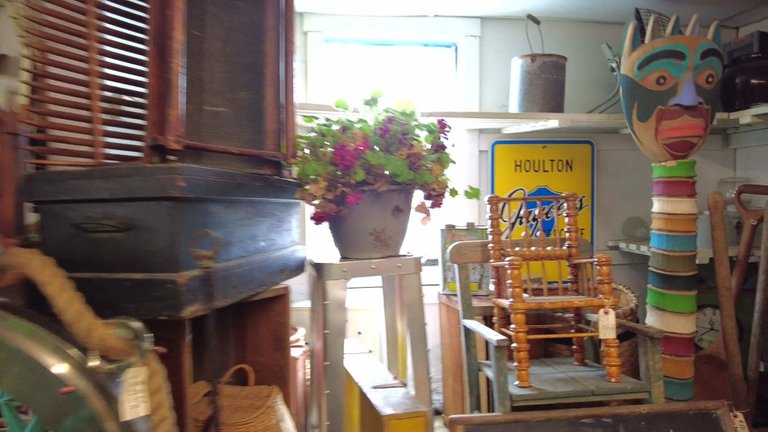 Inside the color and form of the jumble of antiquities and treasures make an Artful still life
This is simply one little corner and it has a feeling of an art exhibit. From the old captains trunk, the darling Victorian doll's chair made from old thread or silk spools and the Native American totem brightly colored, one is hard pressed not to spend some time poking about.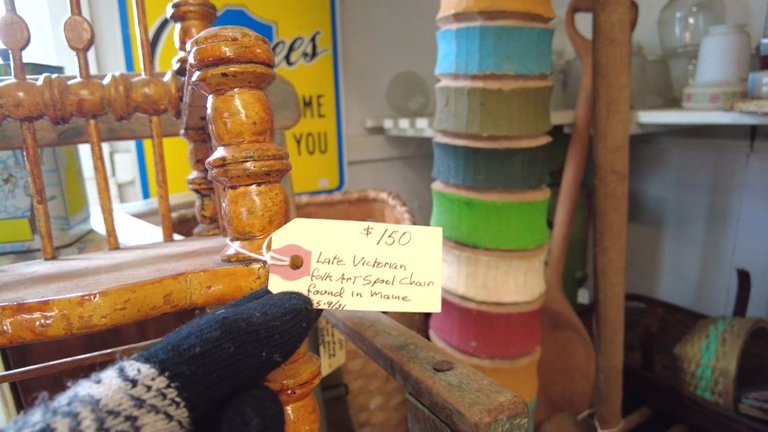 Prices lean more to 'Antique shop' than 'Thrift store', but one can find some good prices and deals for certain.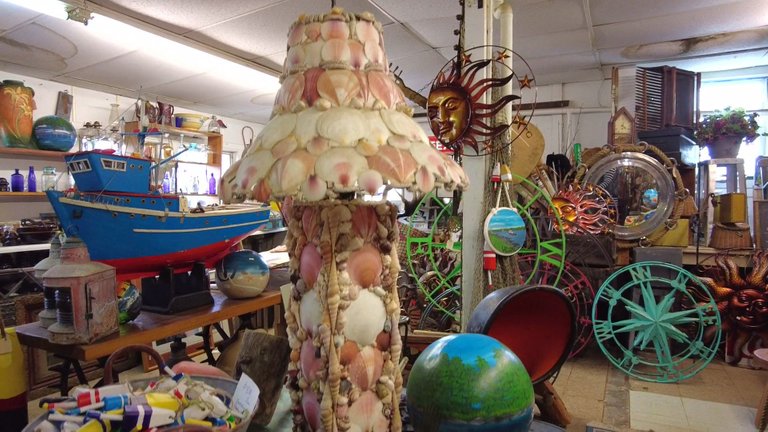 This amazing shellwork lamp is a bit kitsch, but I can't help but love it. It was loving handmade and the price reflects it: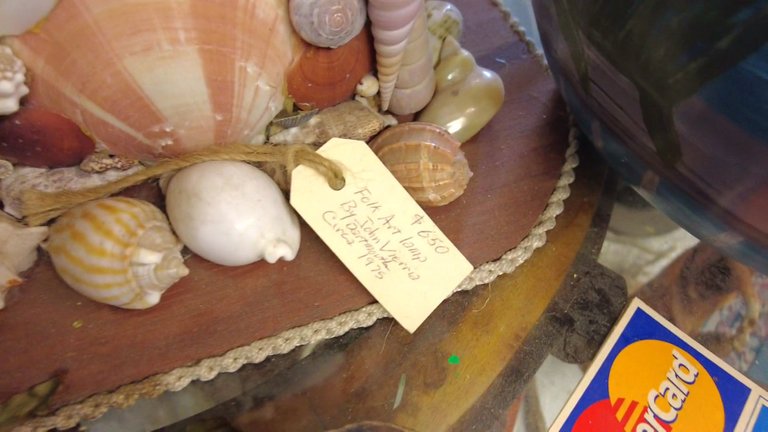 But, it is darling and I could see it centerpiece of a highly polished round table in an entrance hall or in a library with books on nautical themes, shells and sea flora and fauna, stacked neatly about it.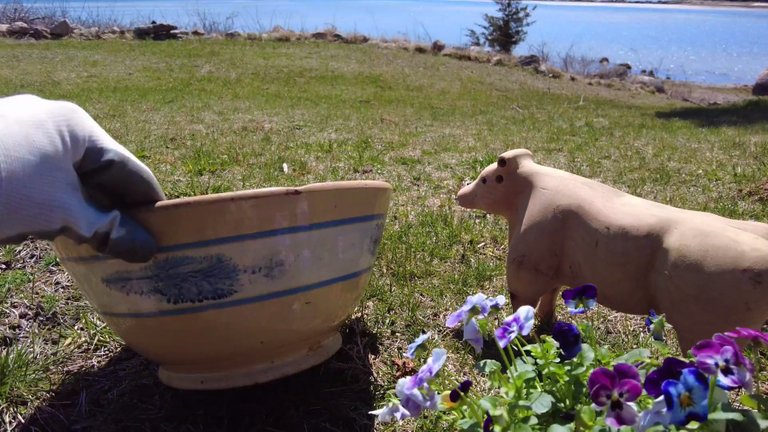 Back home with my modest treasures I did not get the outdoor seating, but am considering it. I need to measure and decide. I could not resist the funny cow wooden piece, which I do believe will find a way in the Summer Garden (I've already made 'horns' for it from twigs).
The Mochaware Yelloware bowl in the seaweed pattern was a steal, for me. Surely it is cracked and will not hold food too well, tho it would do for salads, it's intended to be for flowers in the Summer Garden and houseplants in the Winter.
I only paid 25 USD for it, but if it were in perfect condition such a bowl could easily be 1000 dollars. I've seen them go at auction for that. In fact if you're interested in the stuff and it's cost This site would show you how expensive it can be but for me, it's the beauty of the thing not the value. I've no idea if it'd be worth something even in it's cracked phase, but I bought it as I love the pattern (made with real seaweed dipped and pressed onto the bowls) and the color. It'll look a treat full of pansies on the table on the terrace.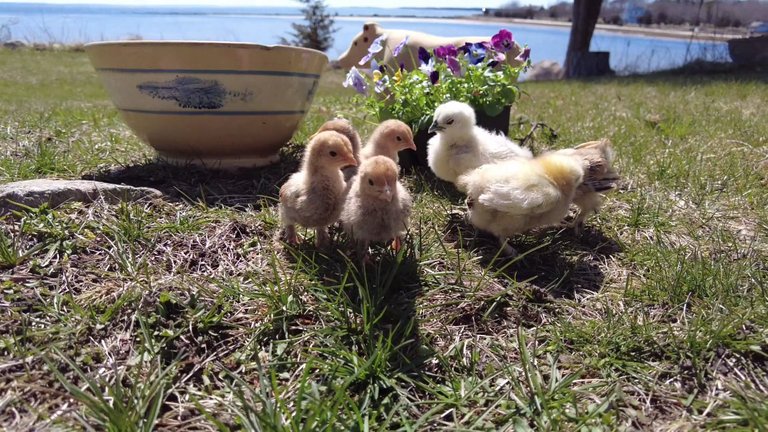 All my treasures including another bunch of pansies and the chicks out for an afternoon sun-bathe.
I hope you enjoyed my little outing or #MarketFriday and that you'll join in with us next time. I also wish for you to find a moment in your day to indulge in any passion, especially getting out and enjoying local markets and then sharing them with all of us.
Happy #MarketFriday!

---
If you'd like to follow my Work Here are some Links:
NFTshowroom
MAKERSPLACE
My Website
Instagram
Twitter
My 3Speak Channel