Hello hive pets community! Today,I will be introducing a very important member of my family and that's ..... Armani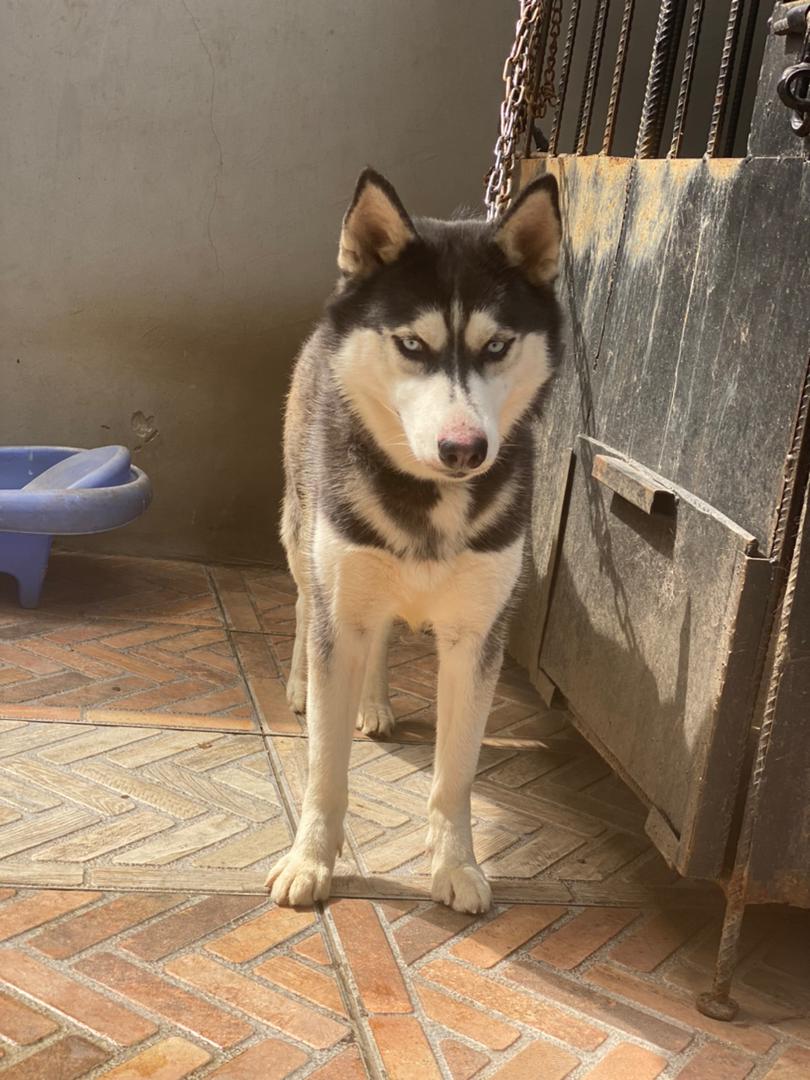 Armani is a Serbian husky mix dog from Northern Asia. My dad adopted her when she was found online through a pet store on Instagram called FTJ pet kennel. They are pet breeders based on selling ,buying and grooming of mainly dogs. These group are mainly based in Nigeria but also sell and get dogs in countries like UK ,South Africa and so on. Well Armani found her forever home with us.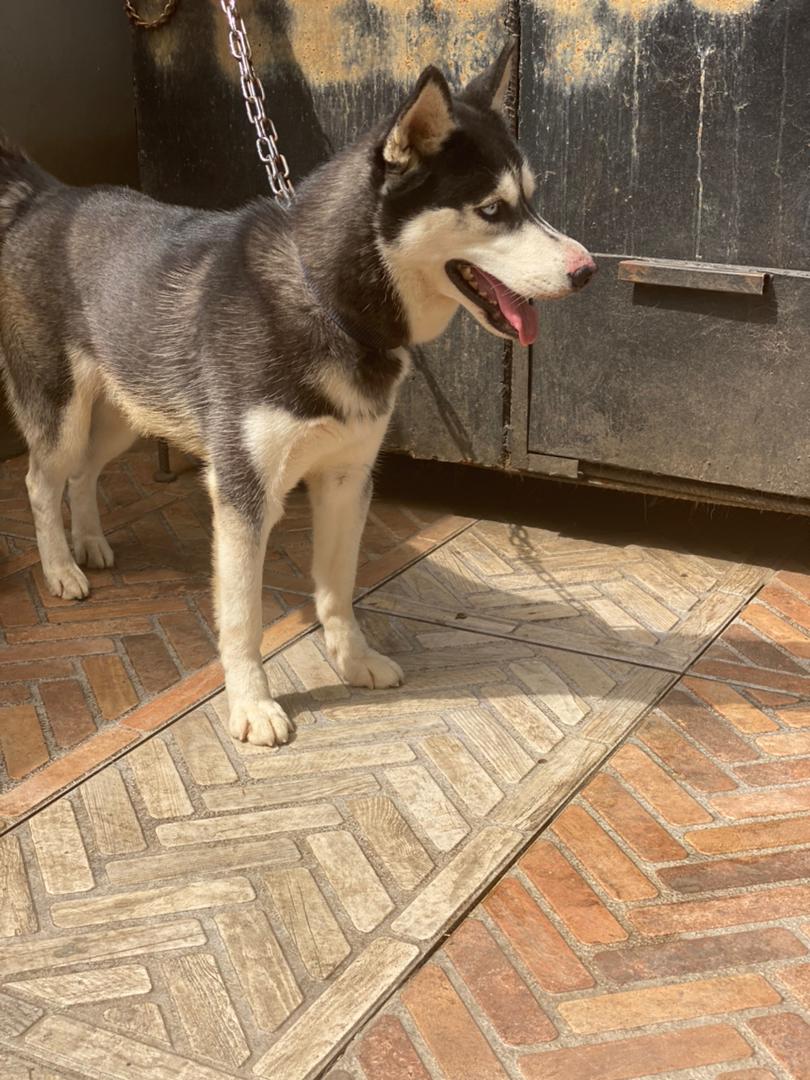 We have been taking care of her for close to 1 and half years now and from the little I have noticed she loves playing alot,she also feeds on small portion of food also she doesn't eat any food except from the food given to her by my family members.
She howls at times in the middle of the night which make me angry at times ,we don't allow her go out to play except she has someone to accompany her with chains on her neck , because she tends to be very dangerous and scary to a stranger. Just a knock on our gate makes her bark extremely.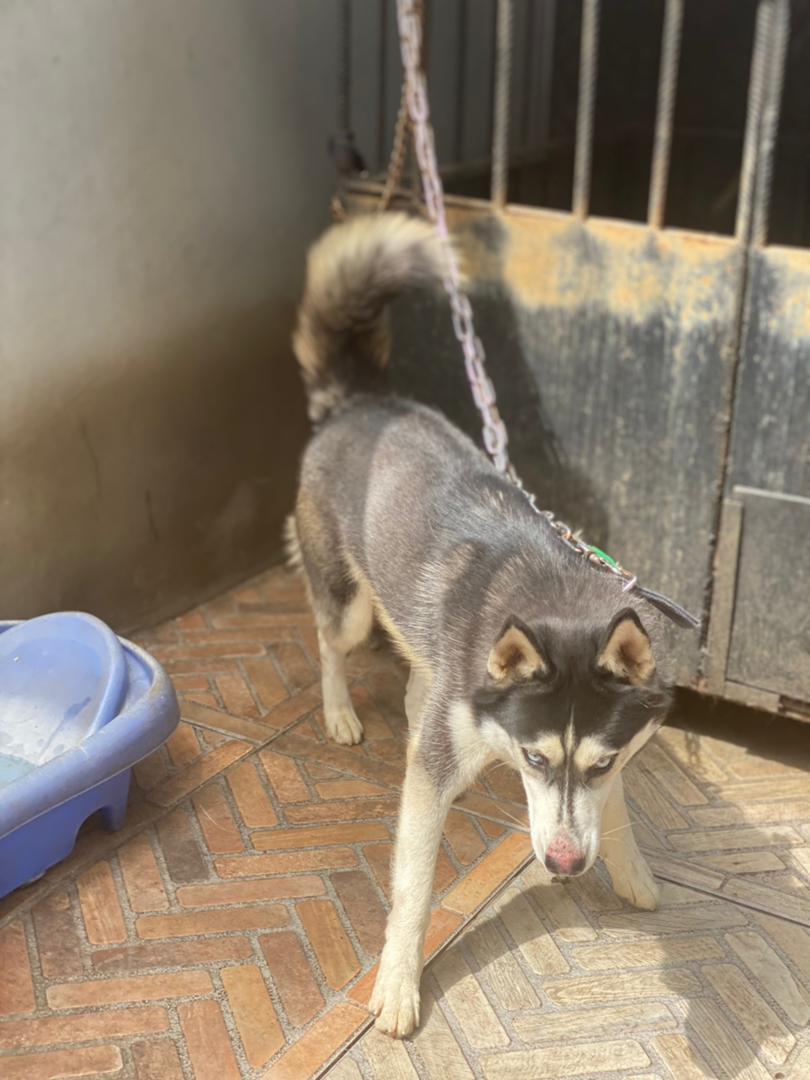 I could remember vividly when my dad brought her home for the first time in August last year,she was very small and cute with her black and white hairs,she was also terrified by men because he has never lived with such amount of people before ,well I couldn't play with him because I had phobia for dogs,I don't like having dogs near me because they scare me alot.
But later on,he became my very close friend.We do talk at times and gist about alot of things. I am currently in the boarding school where I do spend months before going back home,so each time I get back from school and go visit him where he is kept ,he always jumps on me,lick my face with her tongue and sometimes bites my leg jokingly ,she shows she has missed seeing me.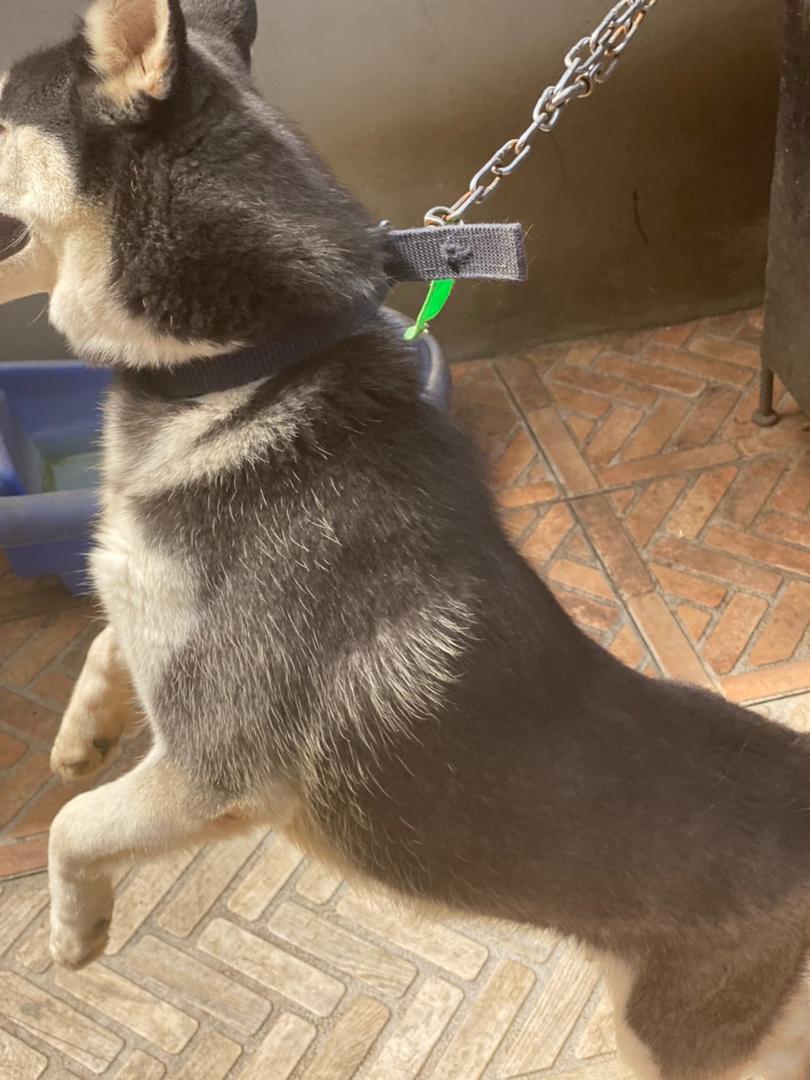 At the end of the day he is a lover and a vibe.
We're lucky to have him to be honest.He has a ferocious bark,and it's perfect should anyone tries to break into our house at night 😊.Well that's Ms.Armani and as time goes by I'll be sharing more of his lovely pictures with the community.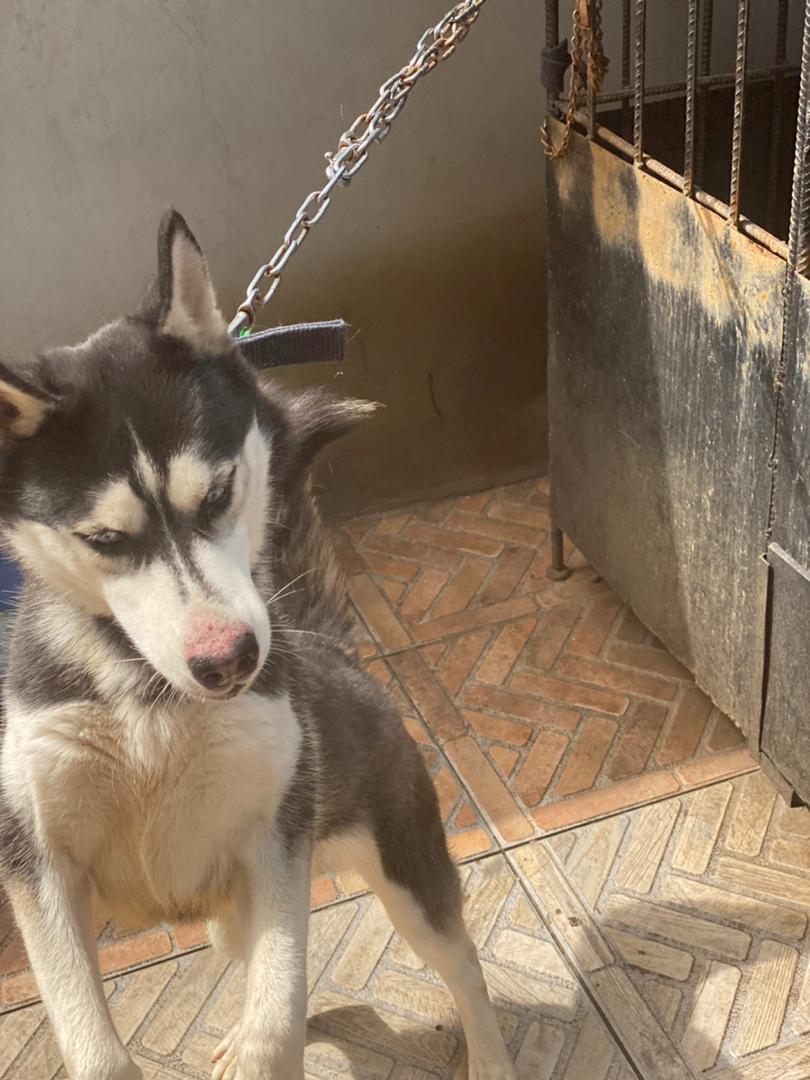 Thanks for reading and do have a nice day.