Because this is a low-effort post (which will probably take me hours to prepare), I want to make it a Steem-environment friendly and zero emission, although there is a lot of burning involved ;-)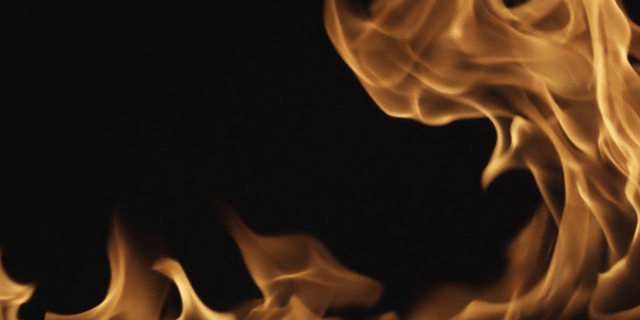 "I am a servant of the Secret Fire, wielder of the flame of Anor."
- Gandalf (The Lord of the Rings, The Fellowship of the Ring)
Steem Torch?
"Steem Torch is an experiment to demonstrate the speed and trust in transferring value on Steem social network."
Well, speaking of speed, while Steem itself is blazing fast and you can get your transfer within a second or two, the Steemians are lazy and it takes time before they make up their mind, write a post, and choose the next perfect victim target keeper of the Steem Torch.
See Steem Torch post by @geekgirl to learn more.
Trust or Trustless?
I've received the Steem Torch from @glass.wolf. Thank you for your trust!
On Steem, while making a transfer, we don't need to trust any third party, which in the fiat world is usually a bank.
However, in such an experiment you still have to trust the receiver to follow the Steem Torch rules.
Playing with fire
Is it safe?
Of course not.
When @glass.wolf previously passed Steem Torch to @rafalski, the receiver tried to point that out in his SteemTorch - WTF?! post.
(You can clearly read between the lines how fiery their relationship is ;-) )
4. Choose a Steemian who you would like to pass the Steem Torch to. Preferably someone you trust will follow the Steem Torch rules, is active, and you believe will pass the Steem Torch to the next user.
While this is done just for fun, please be aware that whenever money is involved, malicious actors can and will come into play.
So far, we've been lucky.
Stay safe
When playing with fire, we can learn something useful, more specifically prudence, which comes in handy every time you use your Active Key.
Don't use your keys on public computers.
Keep a backup of your case (what if your laptop gets stolen?)
Make sure that the recipient of your transfer is who you think they are.
An old friend? Do they still have control of their keys?
I could go on for hours, but I've already gone off on a tangent. ;-)
And the Steem Torch goes to: @wanderein
Because :-)
May the STEEM be with you!
Bonus: Enjoy the fire
Here are some songs that have something to do with fire. Enjoy!
Link to the playlist for your convenience: https://www.youtube.com/playlist?list=PLgVQMHO-RsvVN0LXiqbmugjP5qwcI5vtZ
Zero emissions and fire make you think about Greta (well, the other one)
"Safari Song", From The Fires - Greta Van Fleet
Olympic torch handover
"Chariots of Fire" - Vangelis
Now's your time to burn your mind
"Fire" - The Crazy World of Arthur Brown
Come on, baby
"Light My Fire", The Doors - The Doors
Deep Purple, without Smoke on the Water
"Burn", Burn - Deep Purple
Fan the spark
"Fire at Midnight", Songs from the Woods - Jethro Tull
Surround me
"Fires of Hell", Between two Worlds - Uriah Heep
Ogień means fire
"Wielki Ogień", Ogień, - Mira Kubasińska & Breakout
Reminder: 100% beneficiary rewards are eventually burned.
If the quality of your post is good enough and you want some visibility on trending page, please consider doing the same.