Nice Harvest from my ginger and turmeric garden..
Hello Hivers,..
Welcome to my blog..
So, today I noticed my ginger plant bringing out flowers which is a sign of maturity of the rhizomes so I had to harvest it to create space to plant a new batch.
Harvesting of ginger and turmeric can be done as soon as the rhizomes are big enough, there don't get ripped like other fruits that will get ripe before it can be harvested.
And the harvesting is quite simple, it involves pulling the plant off the ground to expose the rhizomes underneath.
The rhizomes will then be cut off the plant which can be propergated again and will keep growing to produce more rhizomes.
Tumeric and ginger are a very important spices that we use very often to prepare our dishes and it makes it very delicious.
I intend to process this batch of ginger and turmeric to powdered form, so after harvesting I had to wash it with clean water to pot the debris off and will have to sundry it well so it can be blended to powder and will be a very nice additive to our dishes.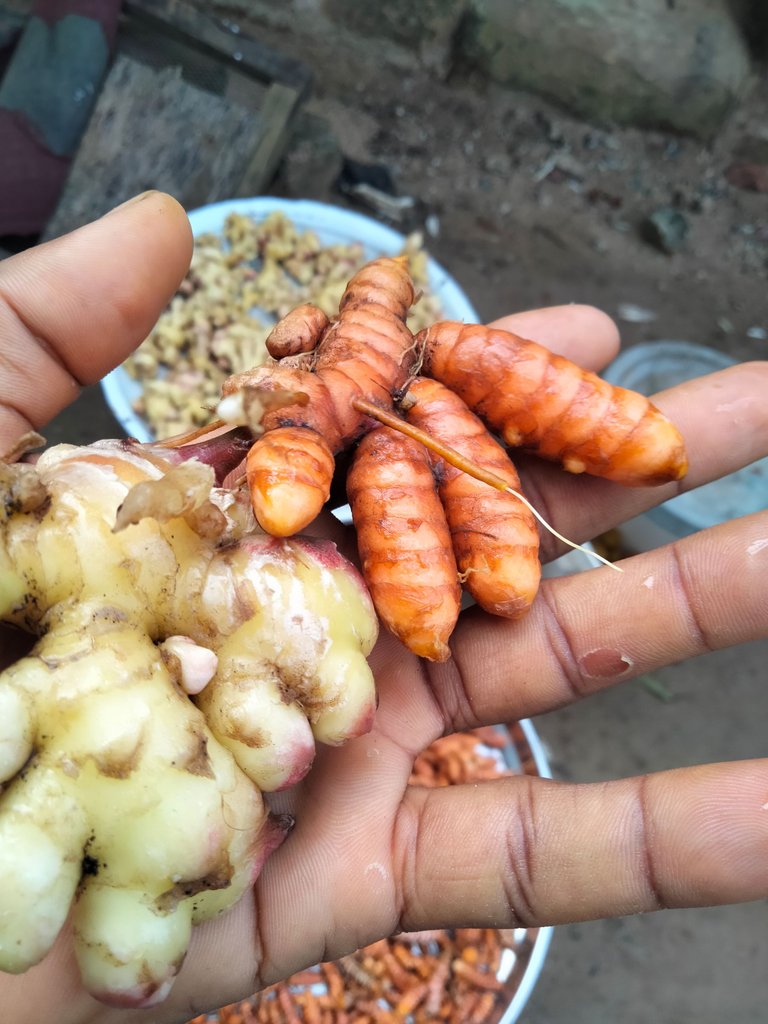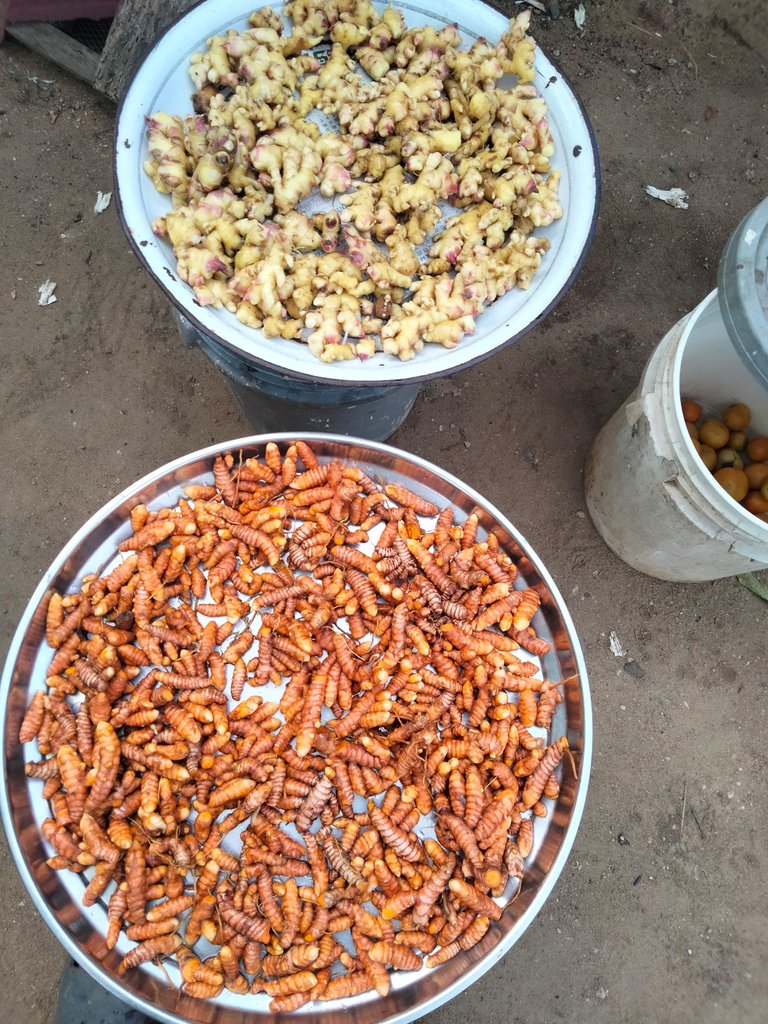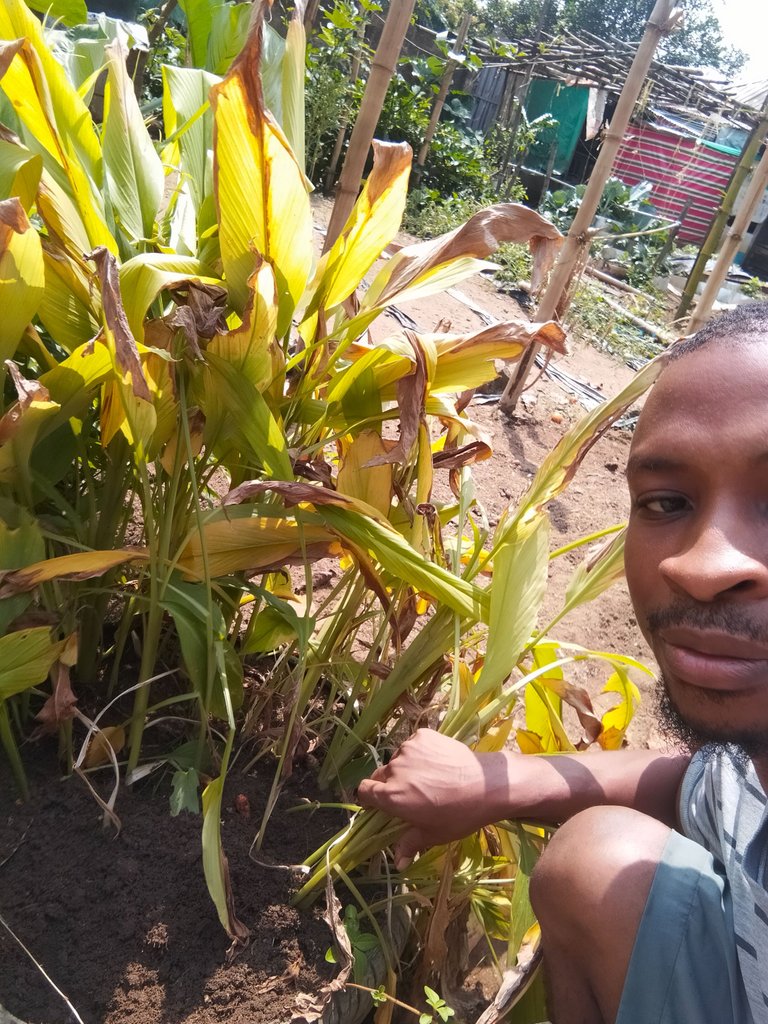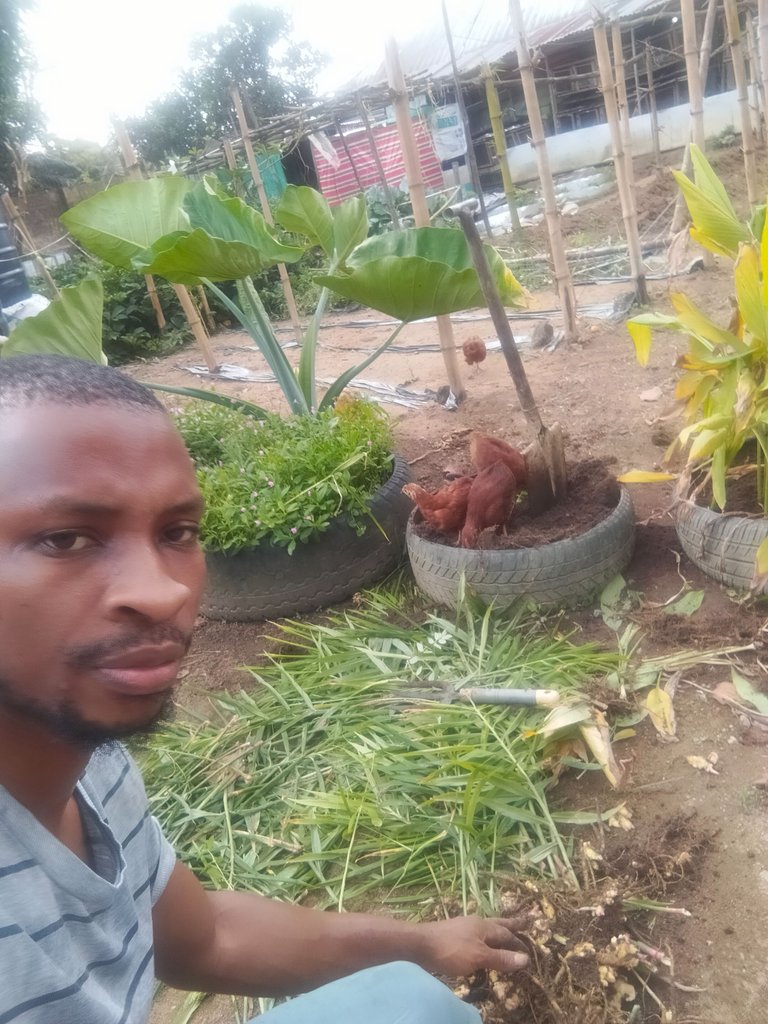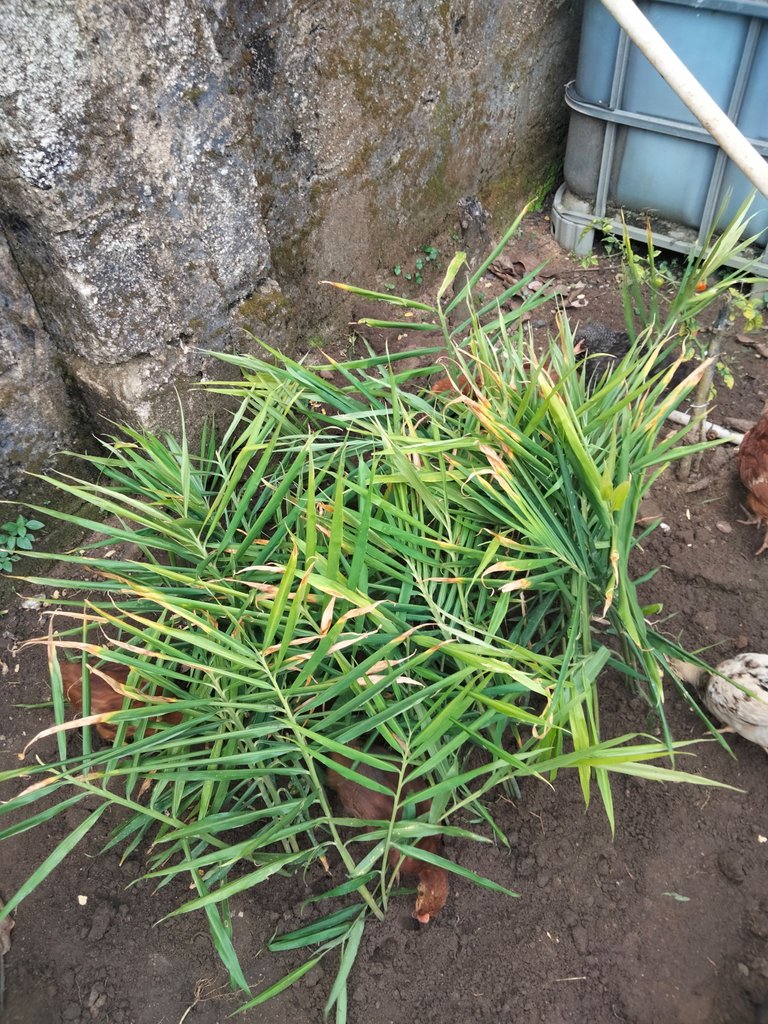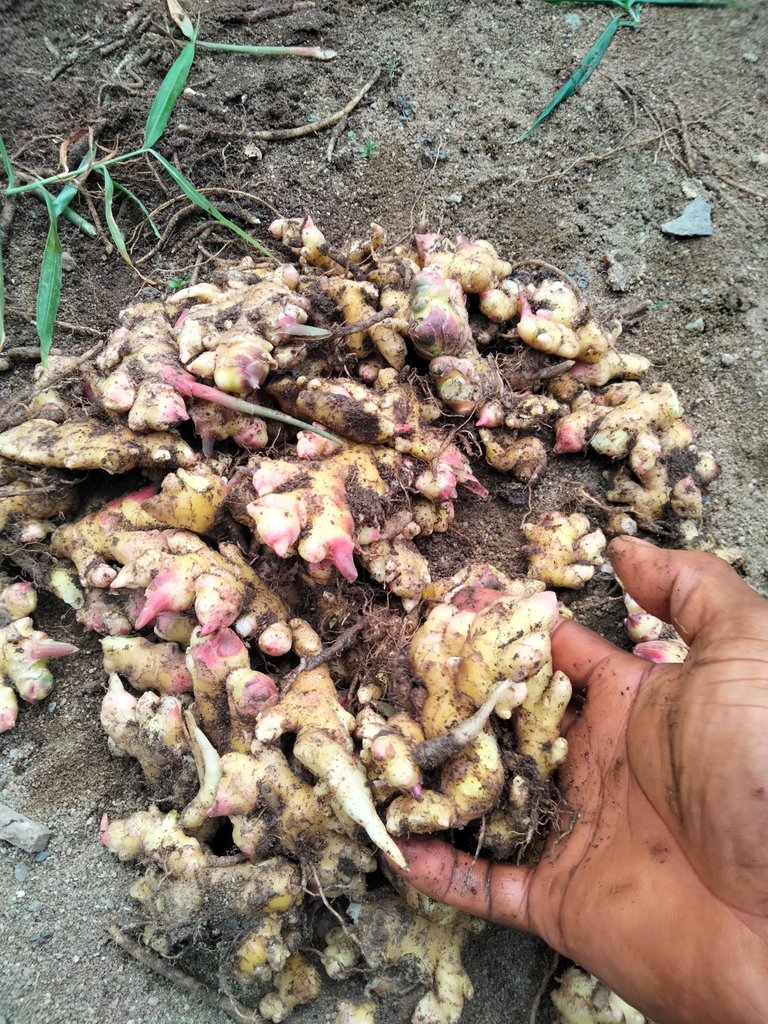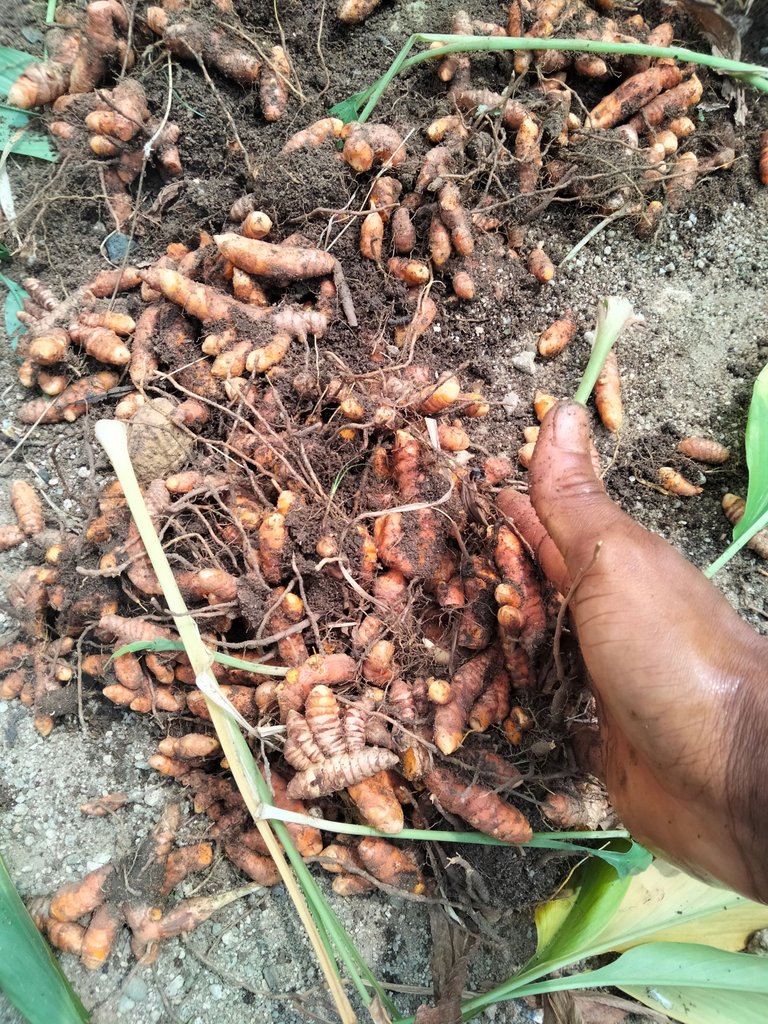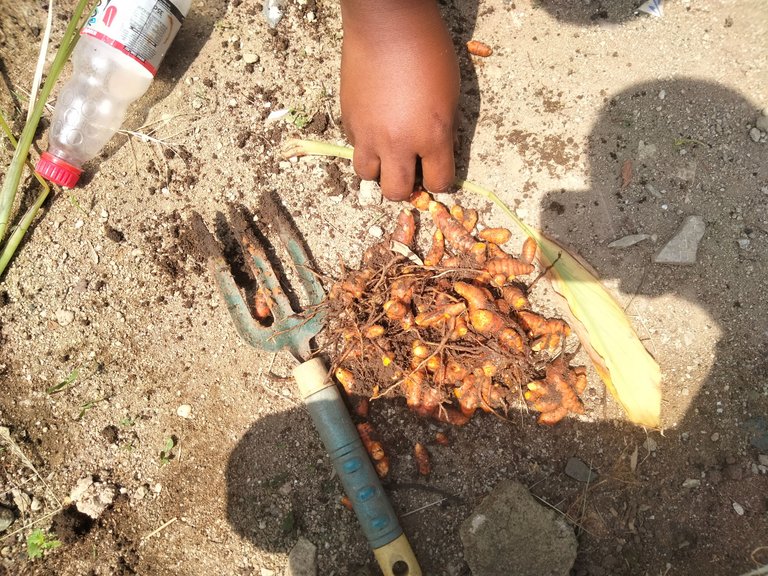 )
Original Content Posted By Me @rheda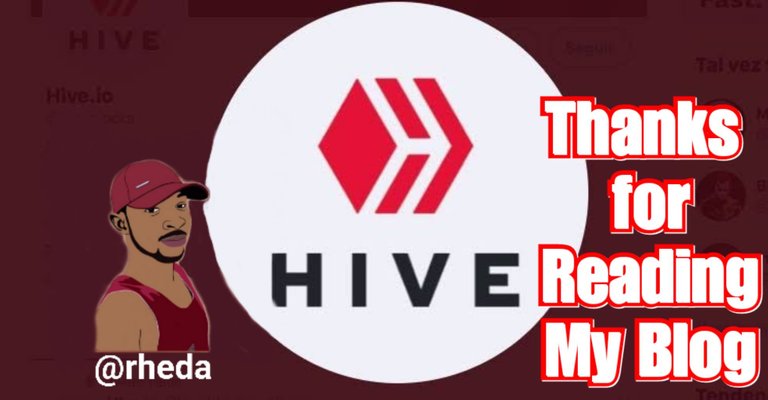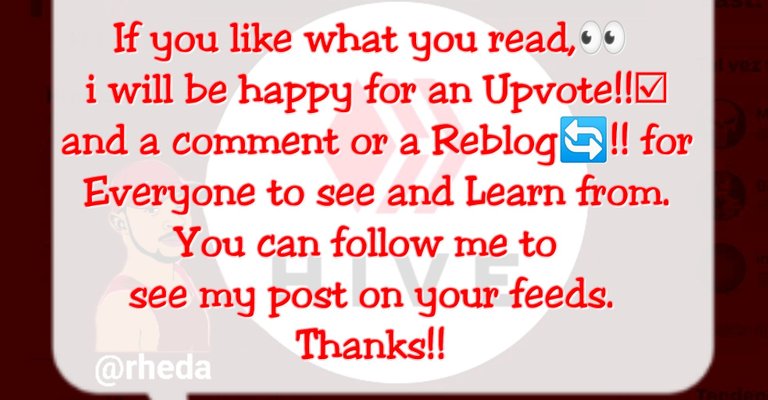 Follow me on:
Facebook
(