Hello to all the members of this beautiful community
@homeedders
, today I want to share with you a strategy that we tried with Isabella and that turned out to be very entertaining as well as super effective in learning uppercase and lowercase letters, this strategy is the puzzle.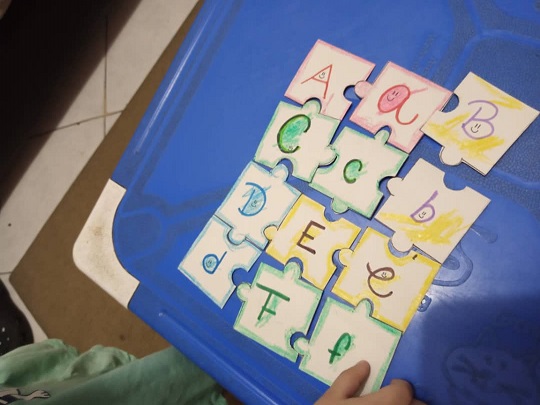 Source: @tomaspalomo
As I had already told you in other posts, Isabella gets bored easily and sometimes getting her to attend school activities is not easy especially when they are not so much fun so we look for ways to make her learning and Diego's brother's learning fun. In this case, according to the school program, she had to learn both uppercase and lowercase letters and looking on the internet her mom and I saw this puzzle that not only allows her to memorize the letters but also reinforces her learning of them.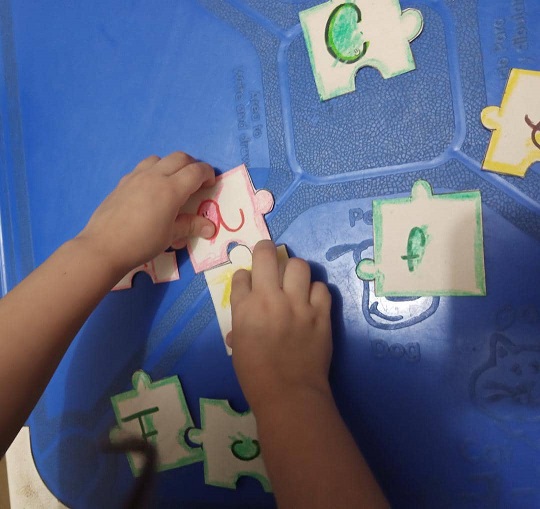 Source: @tomaspalomo
The first thing was to look for cardboard, we used recycled cardboard from cereal boxes that can easily be used in school work. Then:
We marked the puzzle on the cardboard and cut out each of the parts.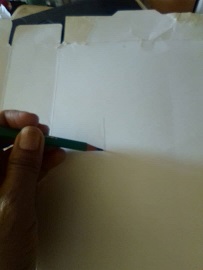 Source: @tomaspalomo
On each of the pieces we drew the letters of the alphabet in both upper and lower case.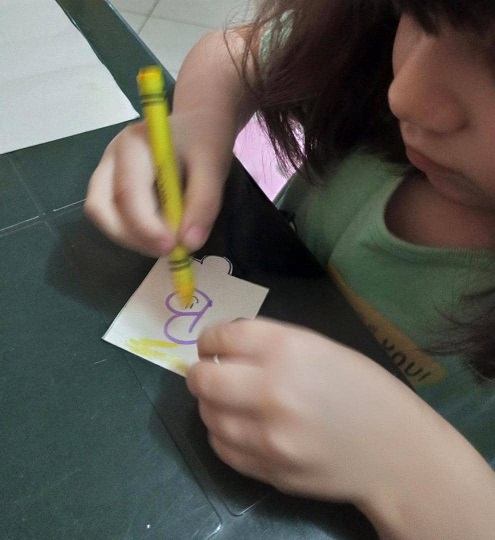 Source: @tomaspalomo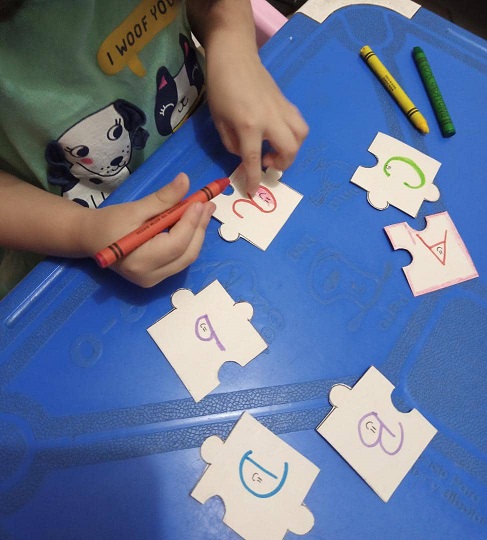 Source: @tomaspalomo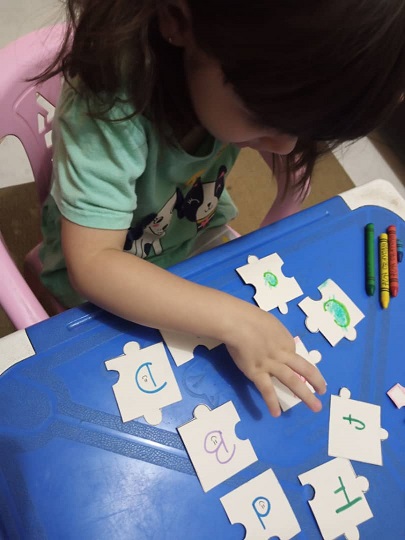 Source: @tomaspalomo
Isabella went over the letters with her colors and colored each of the pieces.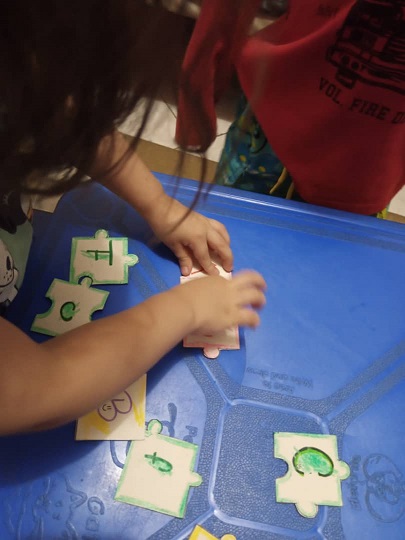 Source: @tomaspalomo
When ready, we placed the pieces with the letters on the table in a disorderly way so that she could assemble the alphabet puzzle while we encouraged her to say each of the letters and whether it was uppercase or lowercase. This is a very fun strategy and I'm sure your children will also like it because they participate in the whole process from making it to finally using it. Now we are thinking of making another one but with which she can put words together. Thank you for your attention, I hope you liked it.