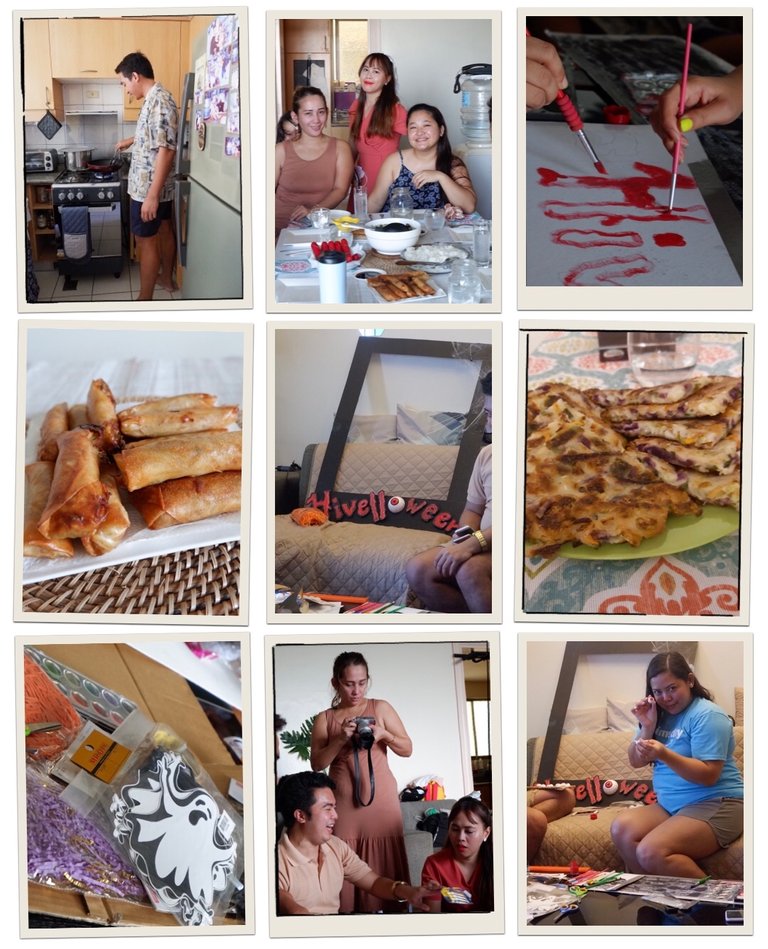 HIVE CEBU BLOGGERS COMMUNITY lead by @purepinay will be having a Halloween Party with its members and specials guests this coming October 24, 2021, at Harolds Hotel, Cebu.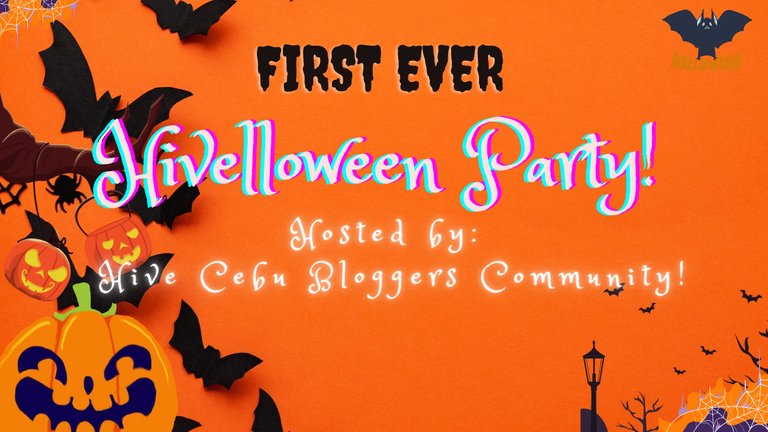 Posted made by @sassycebuana.
A few weeks ago, it was decided that we will be having a Halloween Party. After several meet-ups, meetings, and lots of chat updates, the party was finalized. Due to my work conflict, I won't be able to attend the party but I'd like to contribute some of my time to preparing this party.
We first bought some party needs together with @itsmiessyonpeakd, @gerel, @explorewithsasha, and @cheerupwithjl a week ago. Everything was consolidated by Gerel since she'll be starting to do some minimal decorations then we'll decide when to do another meet-up for us to work together for the rest. Yesterday came, me, @cheerupwithjl and @itsmiessyonpeakd went together to @purepinay's place to work on the photo booth.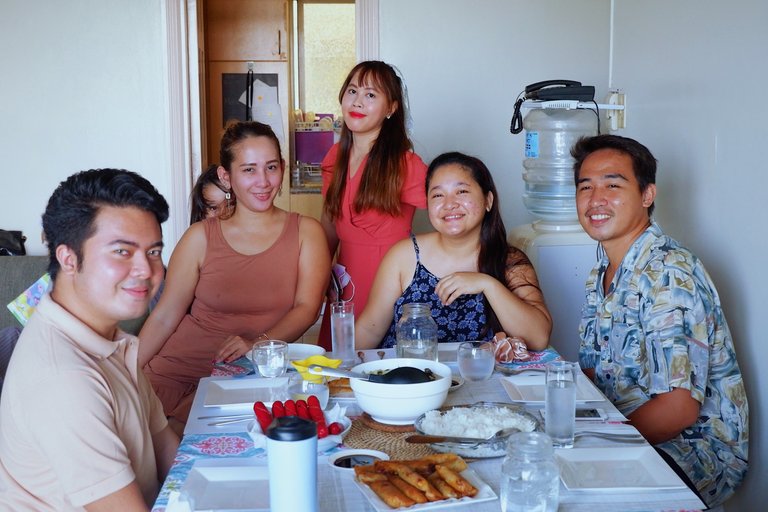 When we arrived it was almost lunchtime and they prepared lunch and they asked me to cook something in addition to our food. They had bean sprouts and cabbage. Then I asked Gerel if they have lumpia wrappers and carrots. We ended up making Vegetable Lumpia. Gerel helped me in making the Lumpia. While cooking, @sassy and her daughter arrived and a few minutes after that, @jongcl came in. Just in time for us to have lunch.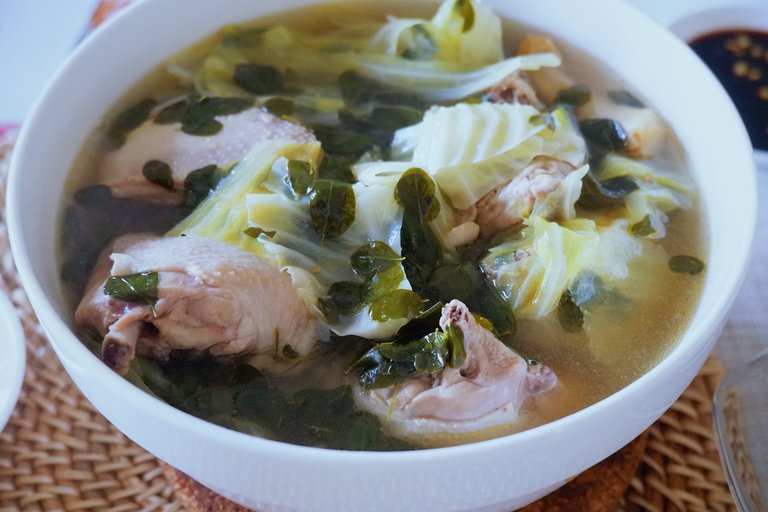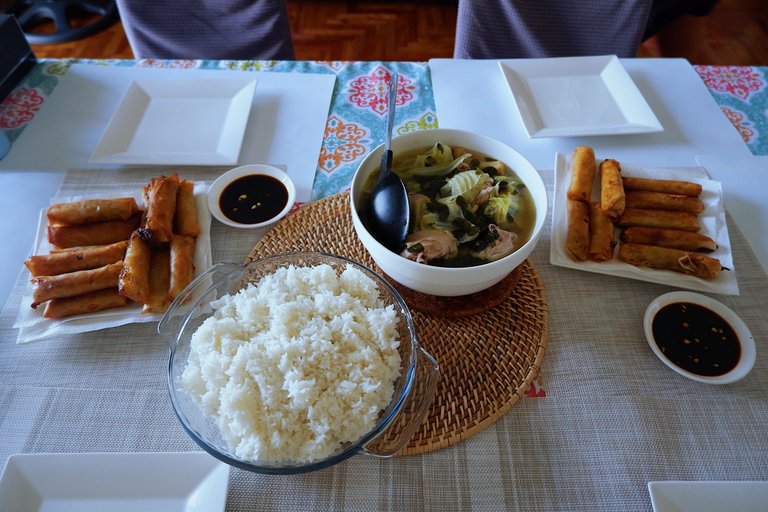 After lunch, Gerel laid out all the materials and the things we will do for the photo booth. Me, JL, Jong, and Gerel helped each other in making the photo booth frame while Sassy was recording us and Miesel taking photos.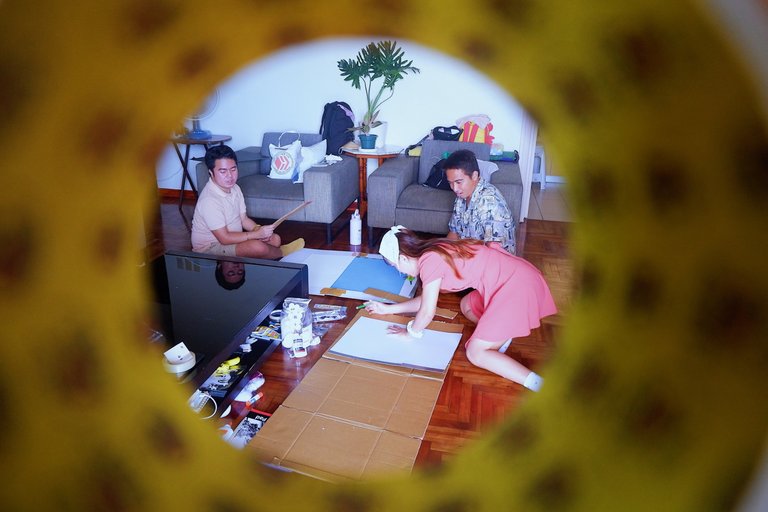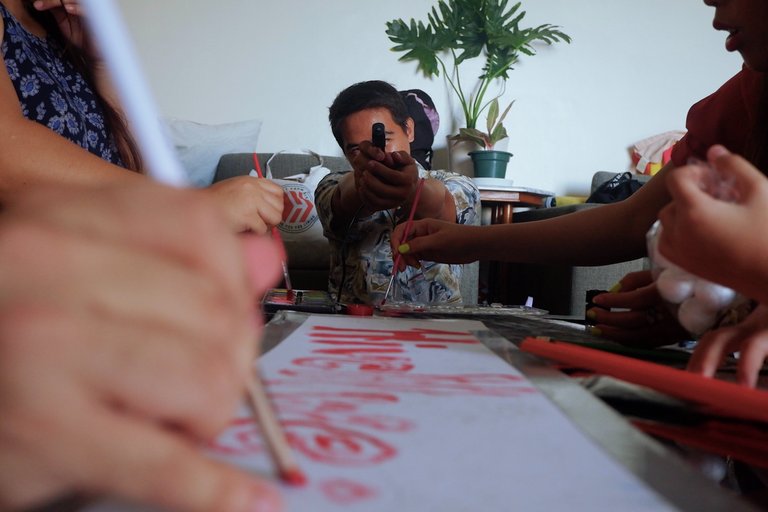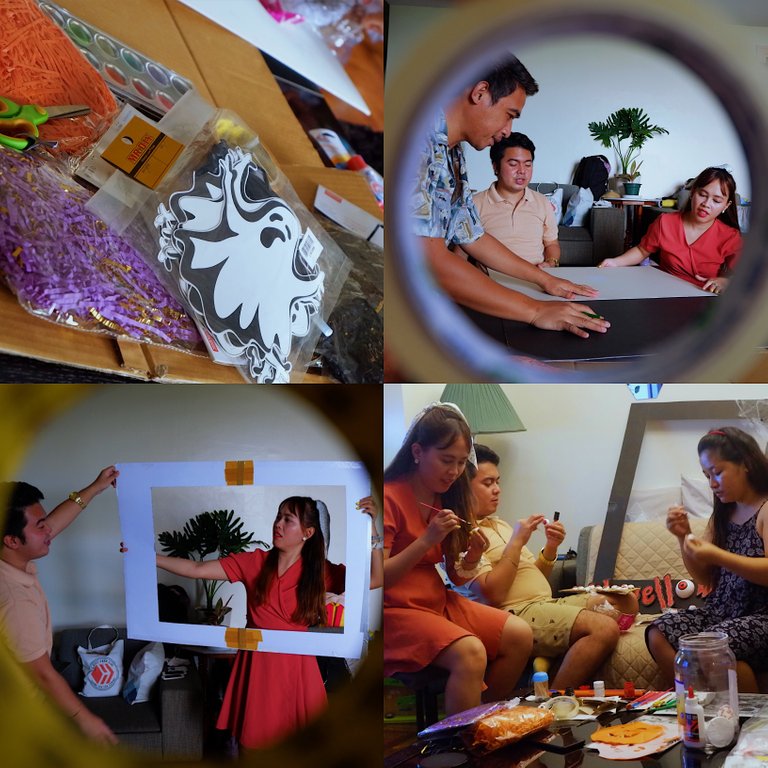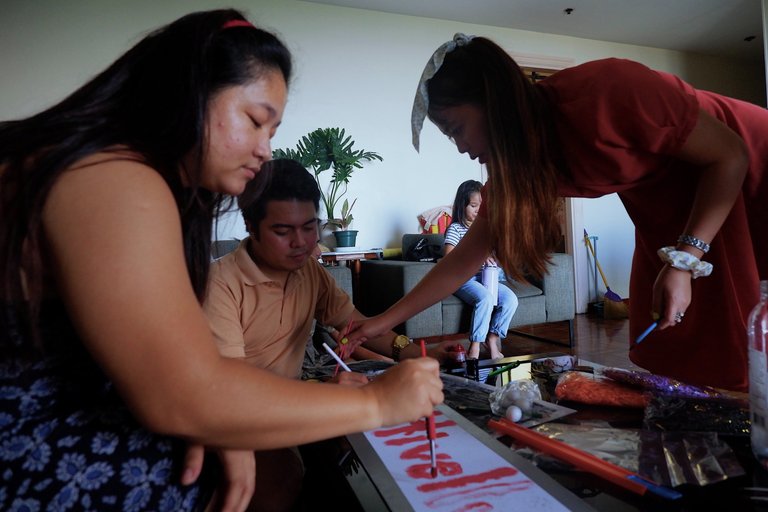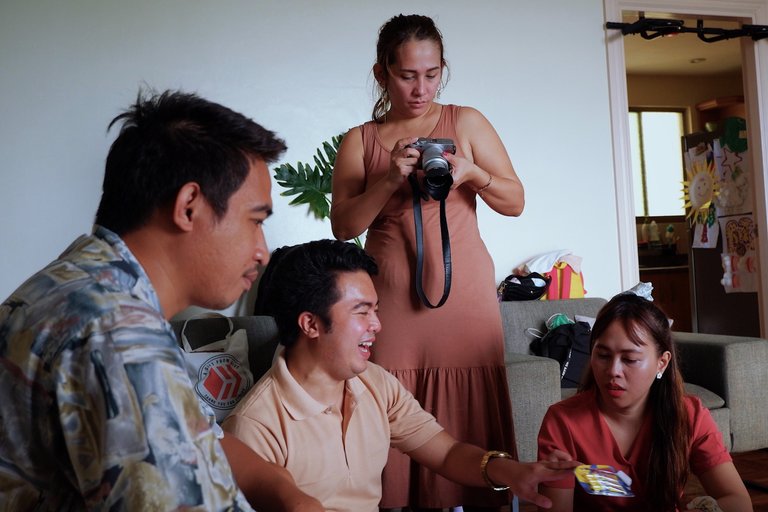 JL lead in making the photo booth with his artistic talent we were definitely in awe all the time he holds the brush. We were honestly short of materials and some were unavailable but we were able to work it out. Gerel enjoyed painting with JL, while I'm cutting cardboard boxes and Jong sticking those cut-outs in the letters to create an embossed effect.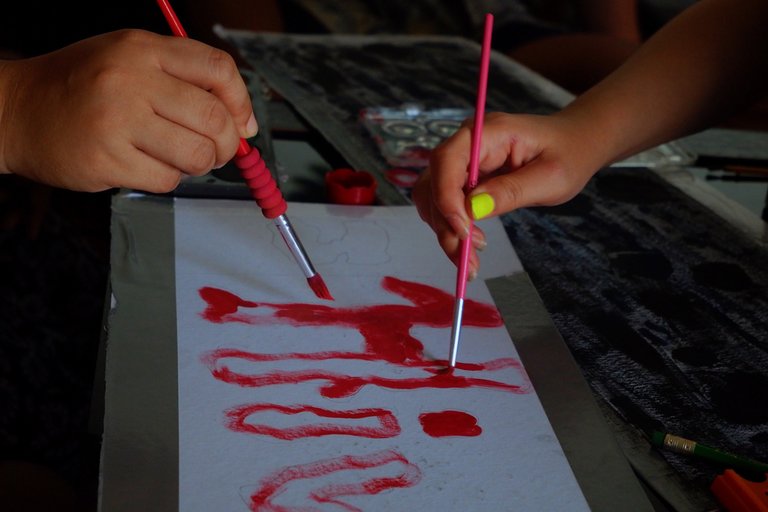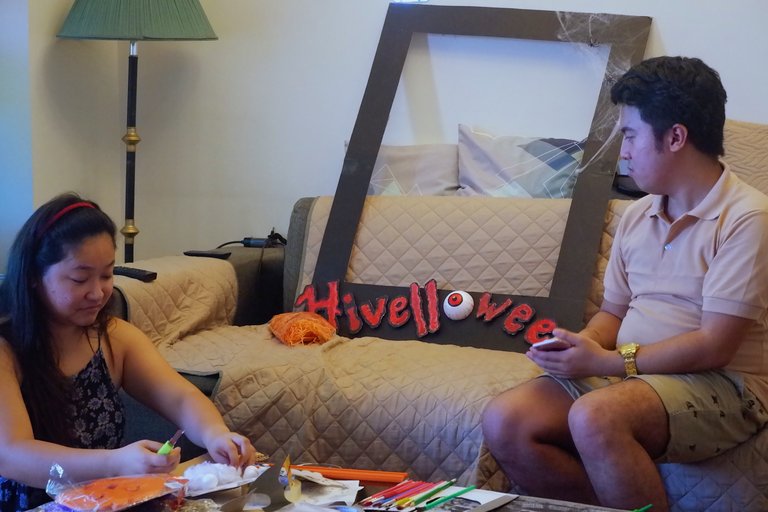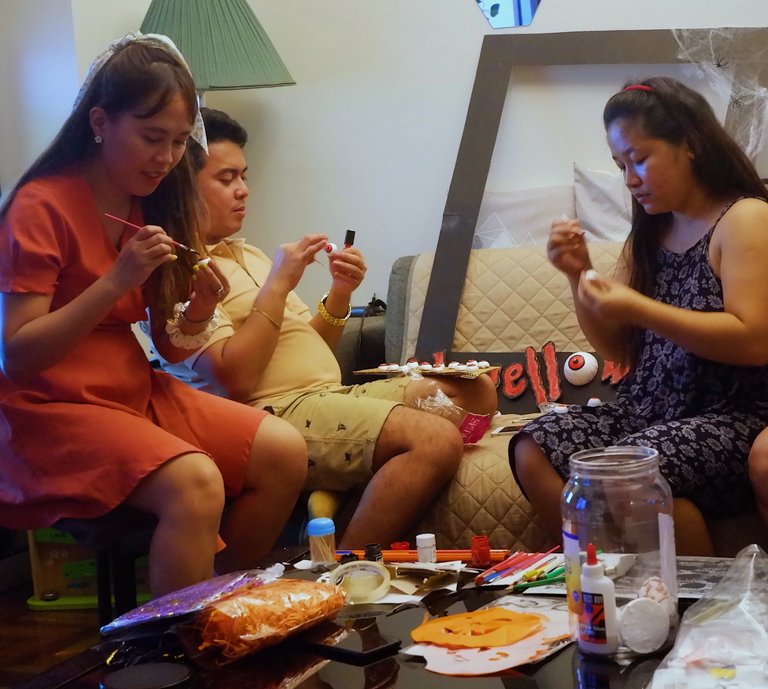 Jong, JL, and Sasha are busy painting some eyeballs!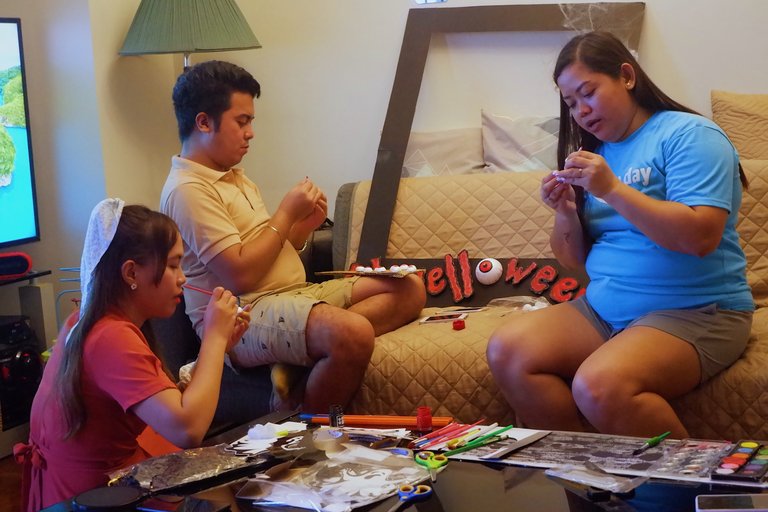 Oh, @explorewithsasha also came to give us a hand.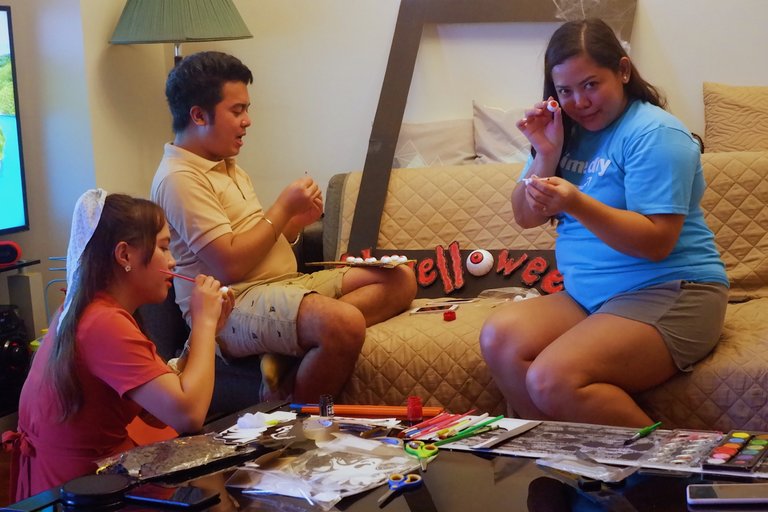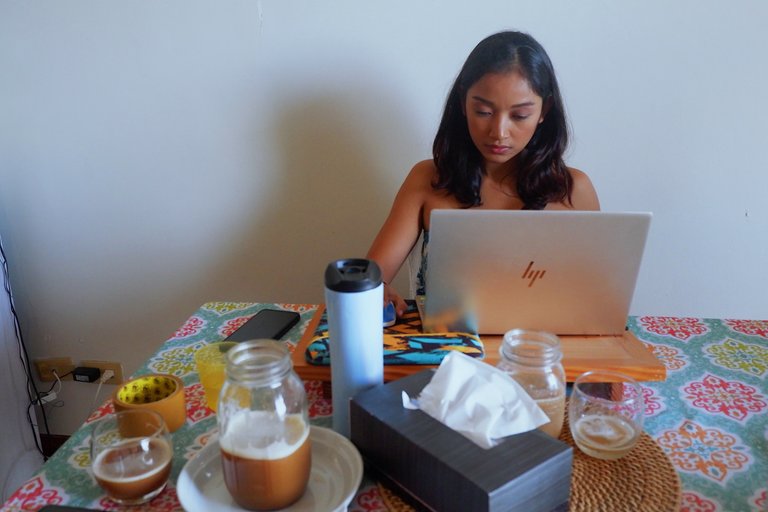 @purepinay busy finalizing everything for the party! You can read all the details and updates of the Hivelloween Party at @purepinay's blog here.
When it's about 5 pm, Gil decided to buy some vegetables down their condo and asked me to make some dinner. I decided to make Yacheajeon or Vegetable Pancake. Luckily, the vegetable vendor has all the stuff I need. I went to the kitchen and @itsmiessyonpeakd helped me peeling the vegetables and I started cooking. I made several pancakes and I'm so happy everyone enjoyed it. There were few pieces left @itsmiessyonpeakd packed some to go. We were so full after dinner. We continued some chit chats and our plans for Hive especially that our community is growing.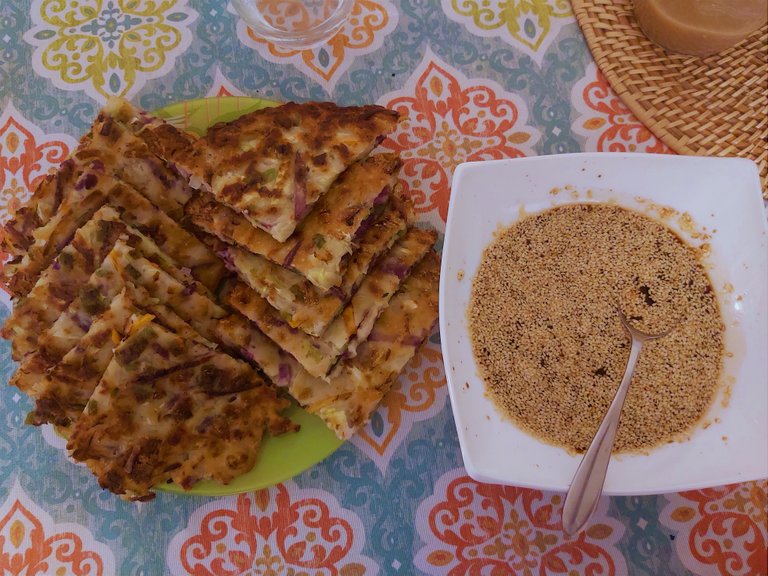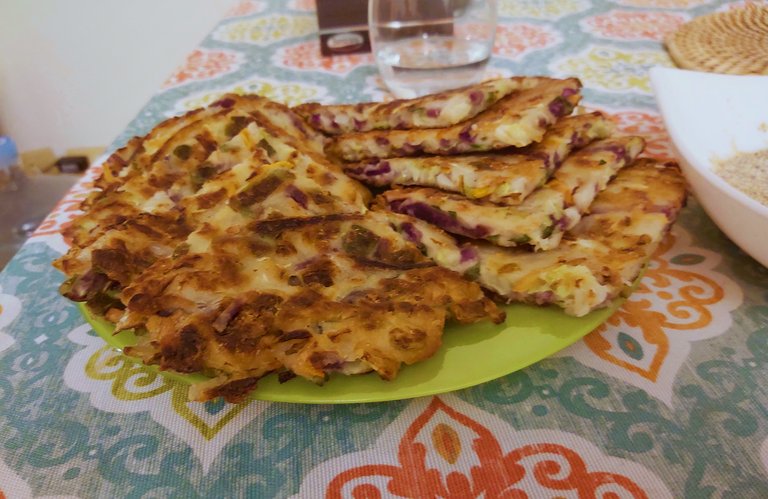 You can check the recipe here.
We were all so excited about the party though I won't be able to attend I'll be 100% support and applaud our team from afar. I can't wait to see all the photos with my friends in costume having the time of their lives. After weeks of planning, the final day is coming and it's looking great. Thanks to all our leaders, @sassycebuana @explorewithsasha, and most especially to @purepinay. All our efforts and sacrifices will be be paid off soon once we see everyone's happy faces at the party! Are you ready to have fun?
***DISCLOSURE: **Photos are from @itsmiessyonpeakd's and @explorewithsasha's camera. *