As some of you may know I was recently nominated in the Binance influencer awards, the first 15 nominees were announced on July 4th, of the 15 announced, 14 were men. I was vocal about feeling a disparity in gender representation and need for inclusivity... The first question that was brought up was my merit to have been nominated in the first place.
I addressed this by showing my accomplishments over the course of the last year, and pointing to the fact that I've been called undeserving and unworthy of each one.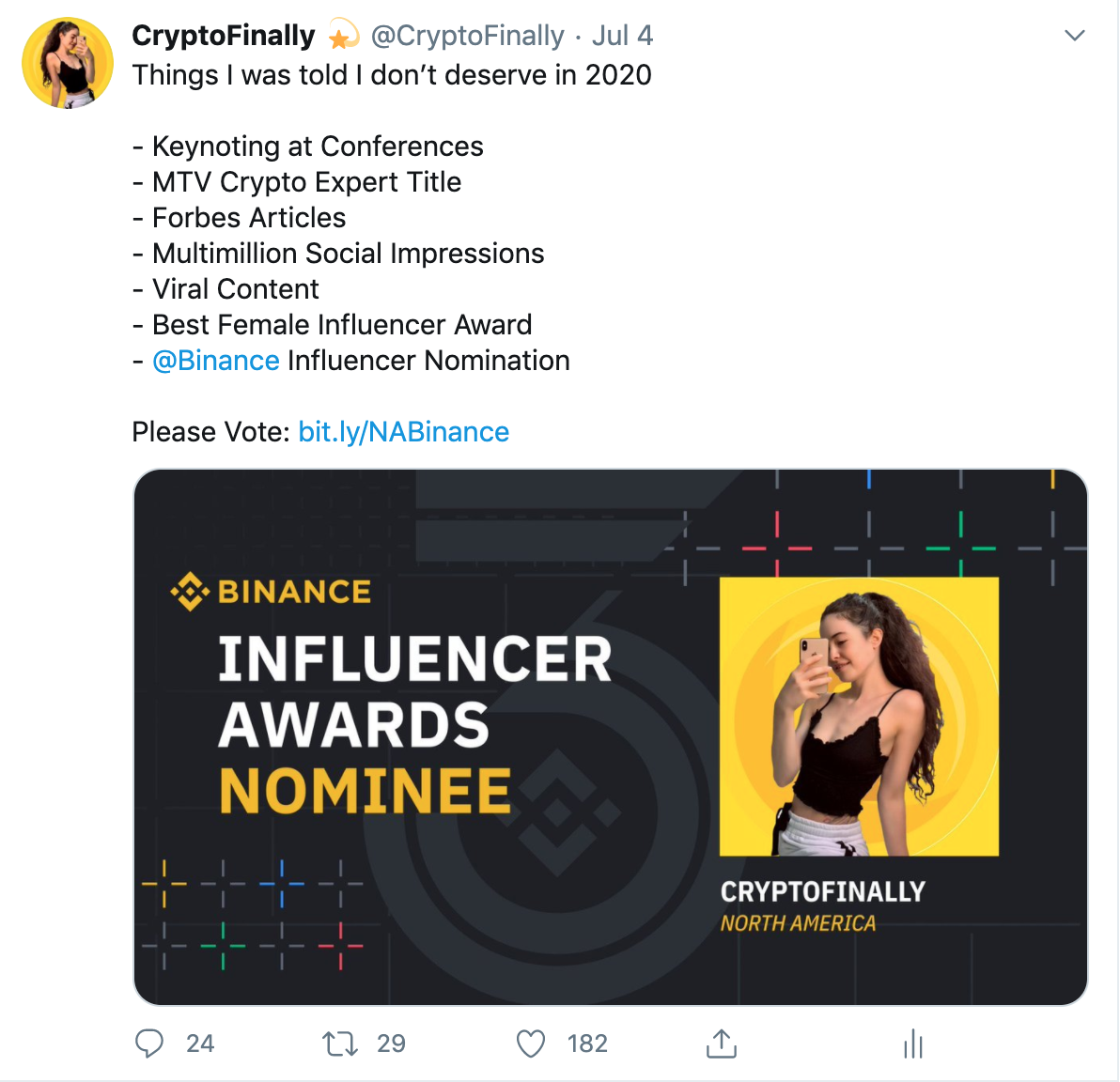 I don't know if you guys were on Twitter when I was featured on MTV as a "crypto expert" but it was a dicey one.
Here's an article on the response to MTV
Crypto to Get Massive Mainstream Exposure, Industry Surprisingly Salty
https://www.newsbtc.com/2020/02/20/crypto-to-get-massive-mainstream-exposure-industry-surprisingly-salty/

On July 5th the final 10 nominees were rolled out. Of the 25 nominees I was the only woman. Upon finding this out, I began to vocalize the need for inclusion & representation of women in the crypto industry. That is where the tale begins....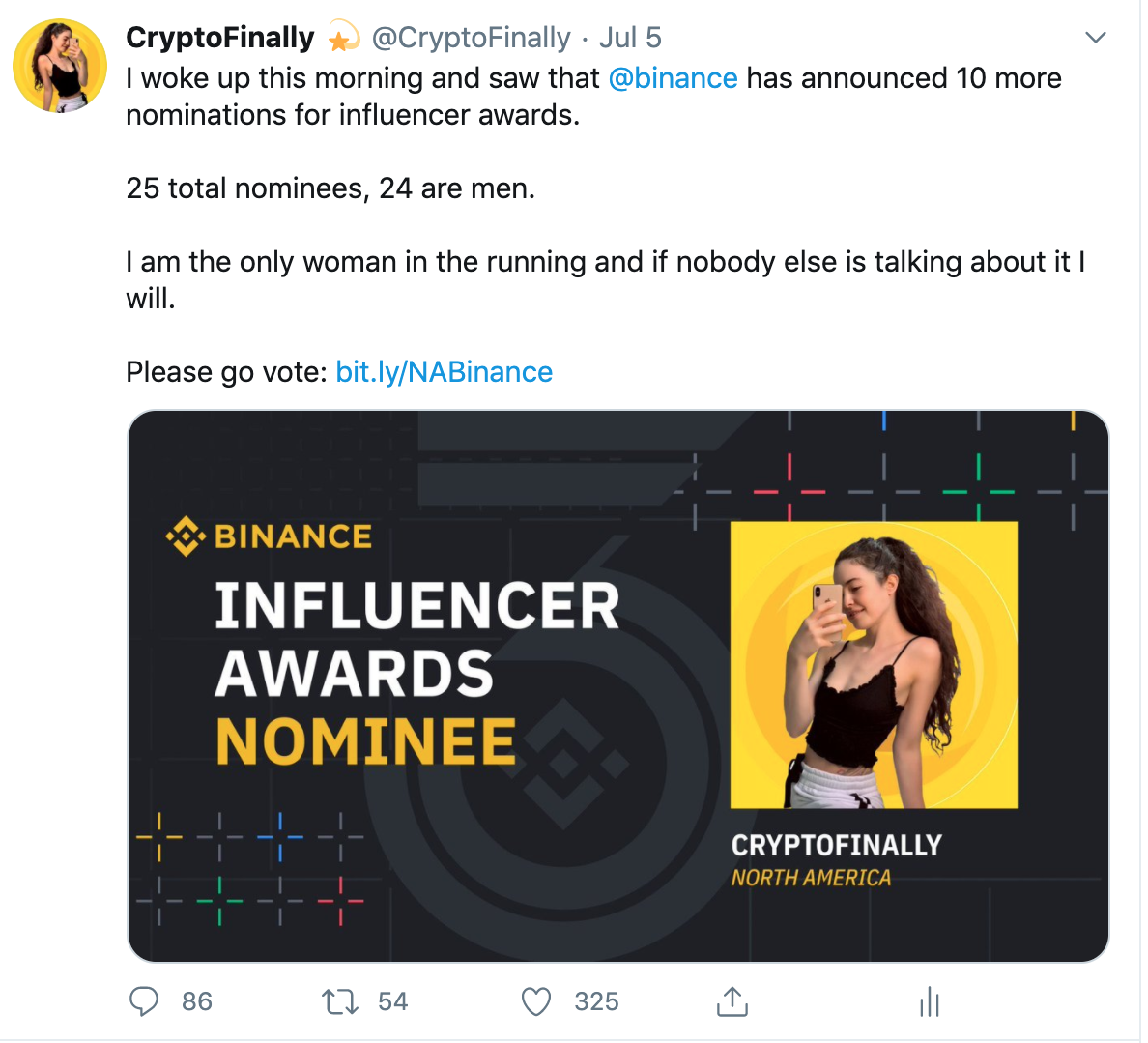 My call for inclusion in bringing up the clear gender disparity received a heavy amount of push back. To clear this conversation up, my follow through point has always been, if we are looking at influencers on a global scale, and selecting 25 - how is it that I was the only woman of merit enough to be mentioned on the ballot? I believe this points to a larger issue in our community, and a need for representation.
If you know me, you know I am vocal about social issues and advocating for what's right, unpopular or not.
Many people do not like this.
I woke up the next morning to find that my instagram account, as well as that of @coruscate had been removed entirely from the platform. Flagged for impersonating ourselves.
I quickly took to Twitter to yell about the injustice. Yes. Yes, I did.
Catch my livestream about the issue here:
This was quickly picked up both by the Binance Team (CZ himself) and Cointelegraph.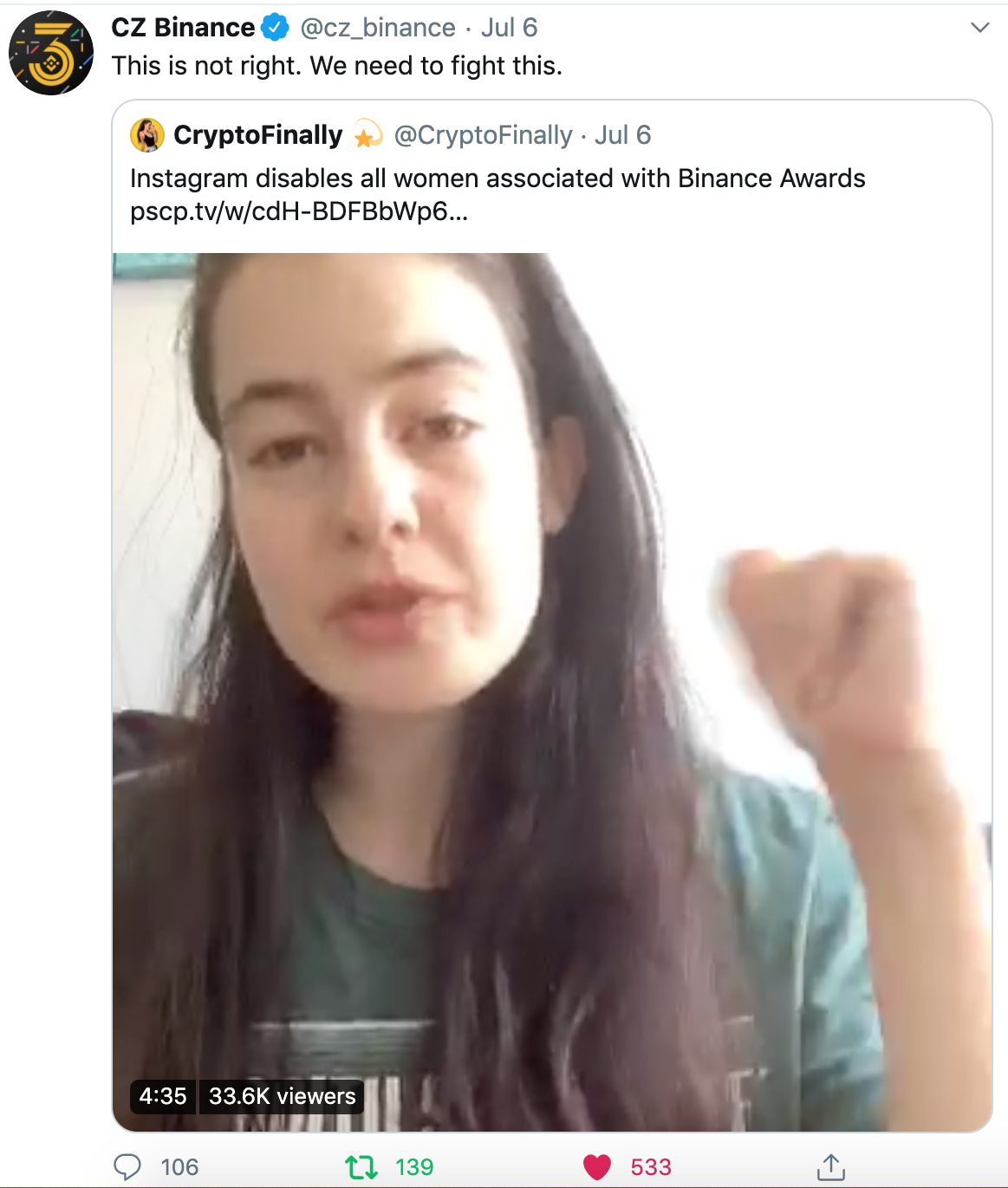 Original Tweet from CZ Binance:
Hive Post About CoinTelegraph:
https://hive.blog/hive/@cryptofinally/instagram-removes-cryptofinally-and-girlgonecrypto-x-cointelegraph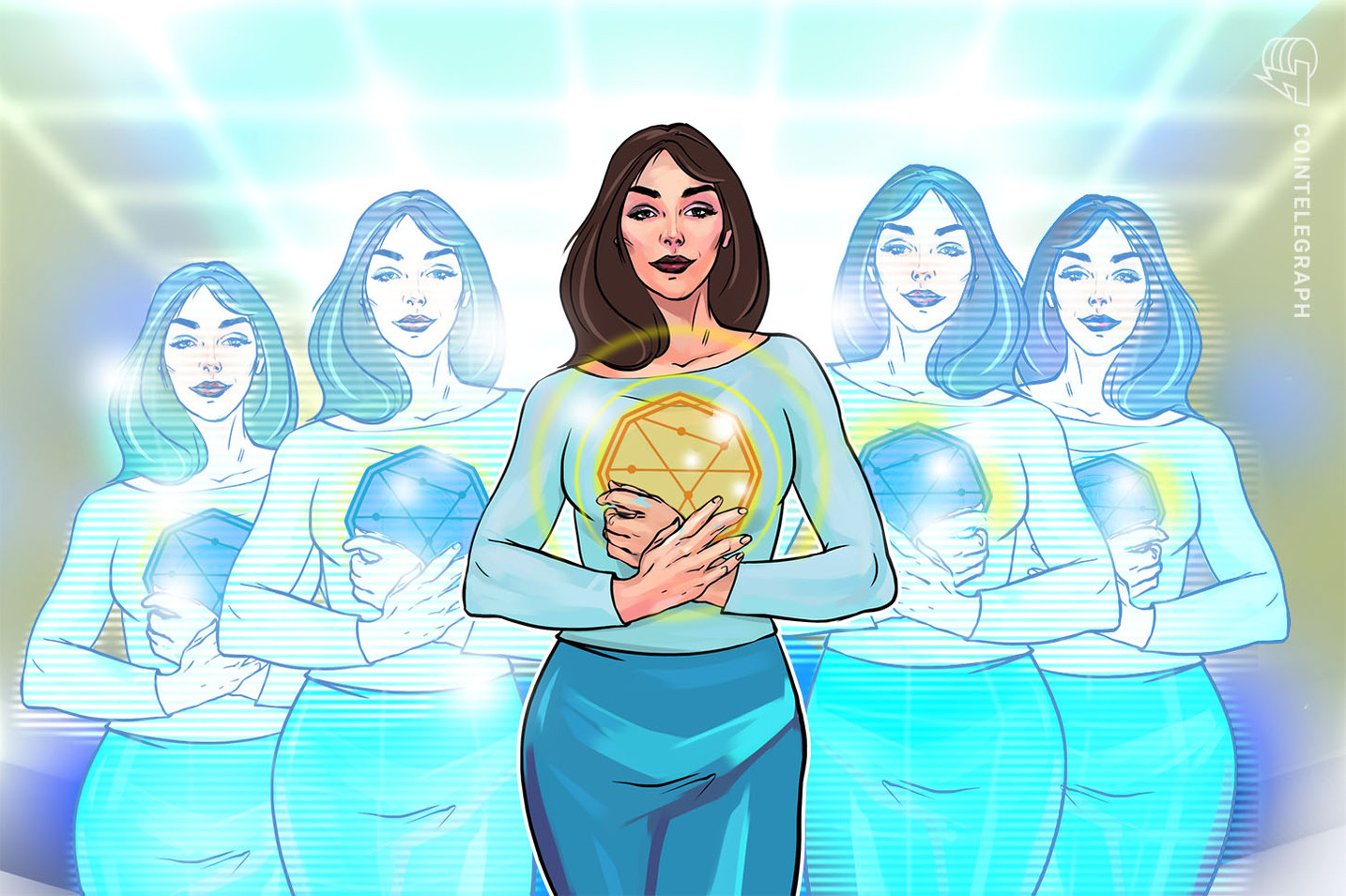 Change happens when leaders stand tall.
Change happens when we make the hard decisions and fight for what is right.
I could not be more humbled by Binance & Cointelegraph using their platforms to advocate for inclusion and unity in the blockchain space.
Positive change is on its way, we must fight for it.
Here is a follow up article by Cointelegraph bringing the full story together, and going into further detail about the experience I have had online in the blockchain space.
https://cointelegraph.com/news/uncovering-the-reason-behind-female-crypto-influencers-instagram-bans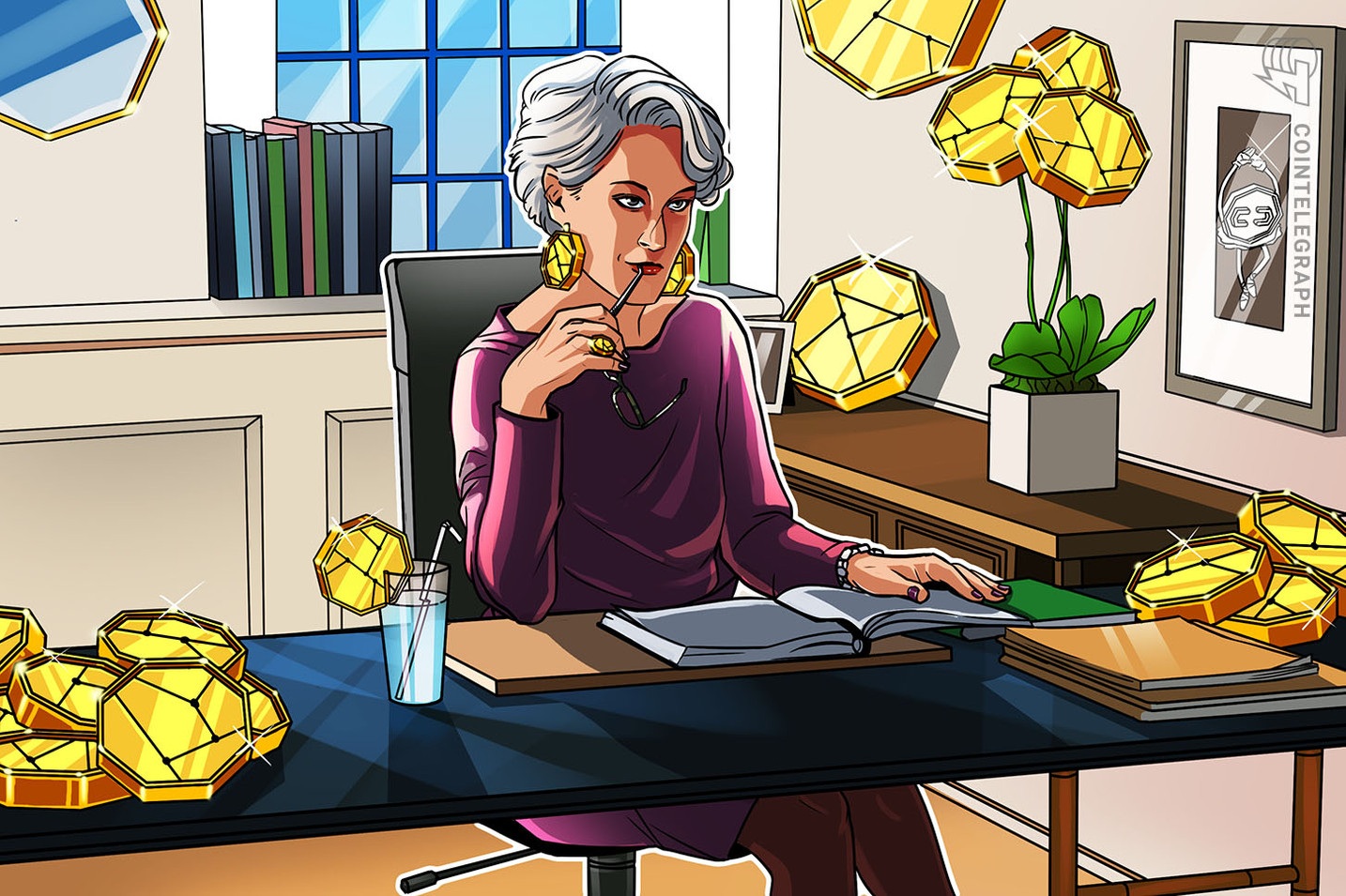 If you'd like to hear more about my thoughts on inclusion concerning this issue, please check my livestream from earlier today: