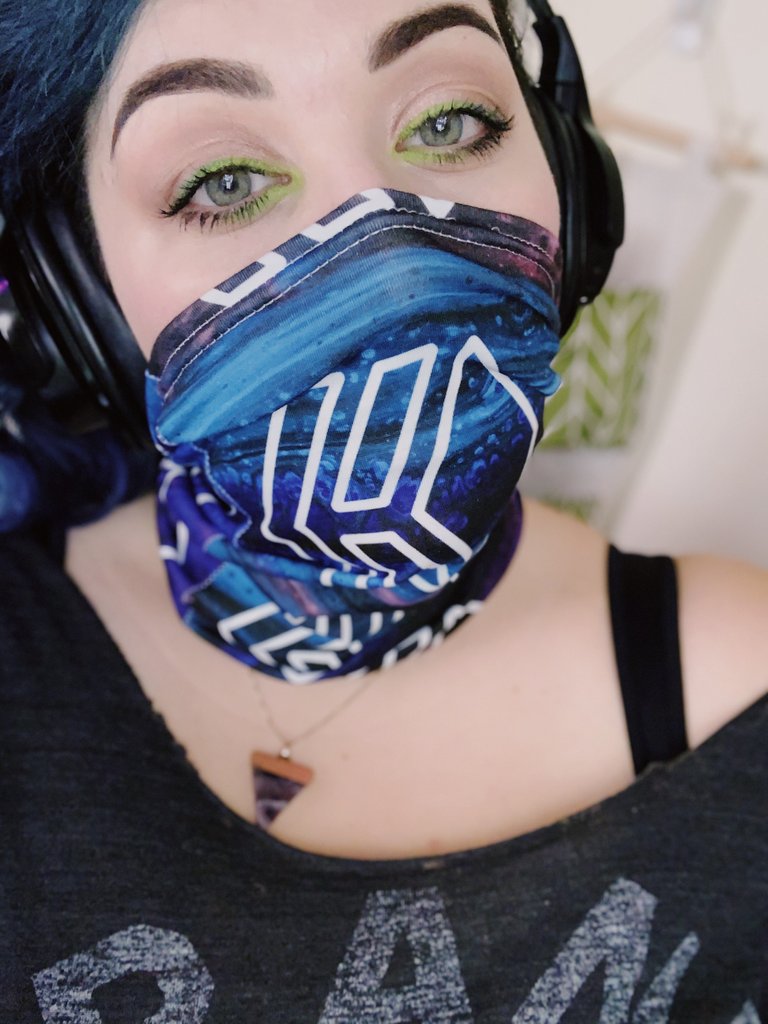 It's always a lovely day when the mail arrives. I can't tell you how many times I've refreshed mine and @teamhumble 's tracking data. Due to crazy high demand (understandably) there have been delays. But despite it all, this weekend our very first sample came :D!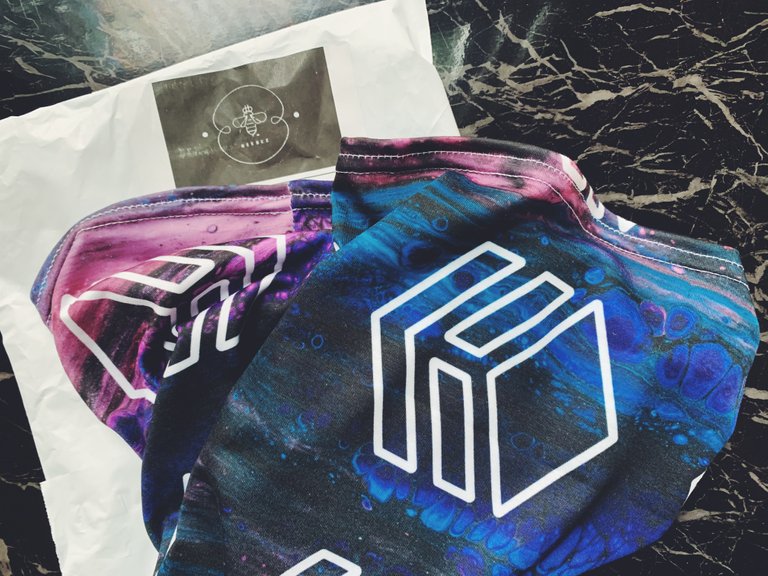 HERE ARE MY FIRST IMPRESSIONS:
STRETCHY- ✓ YES (even stretchy enough to fit over my huge noggin)
SOFT- ✓✓ SUPER YES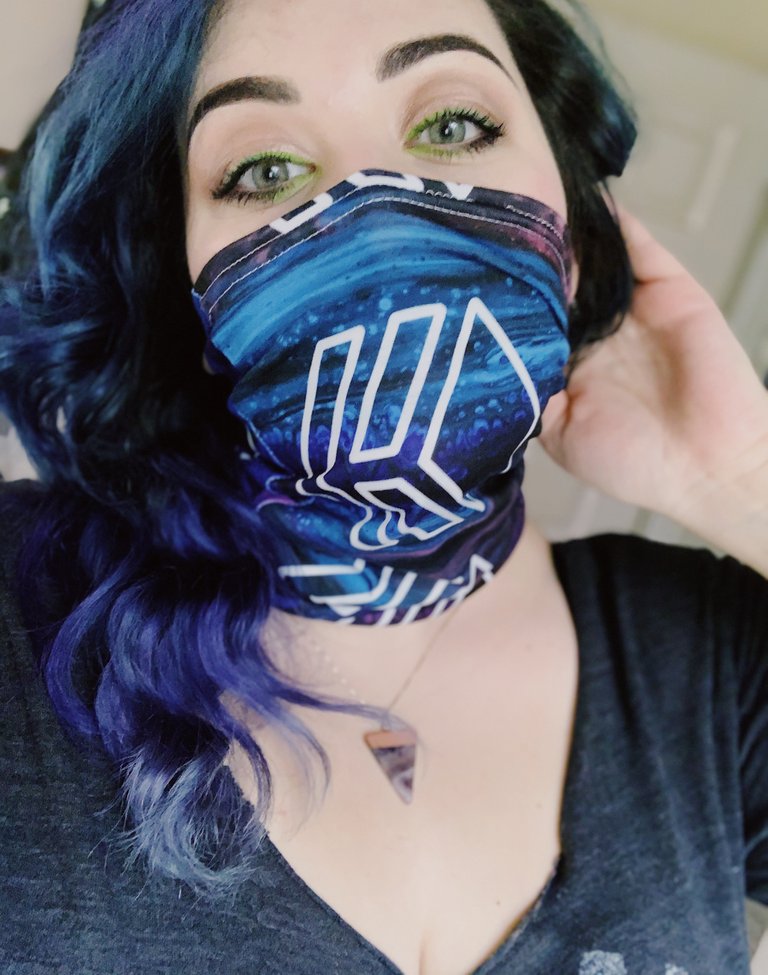 *WHITE STITCHING- Not a fan.
I realized I forgot to set the stitching color when I ordered the samples, but all of the items on the hiveline shop have been updated to avoid this in the future. Points for reinforced double stitching though!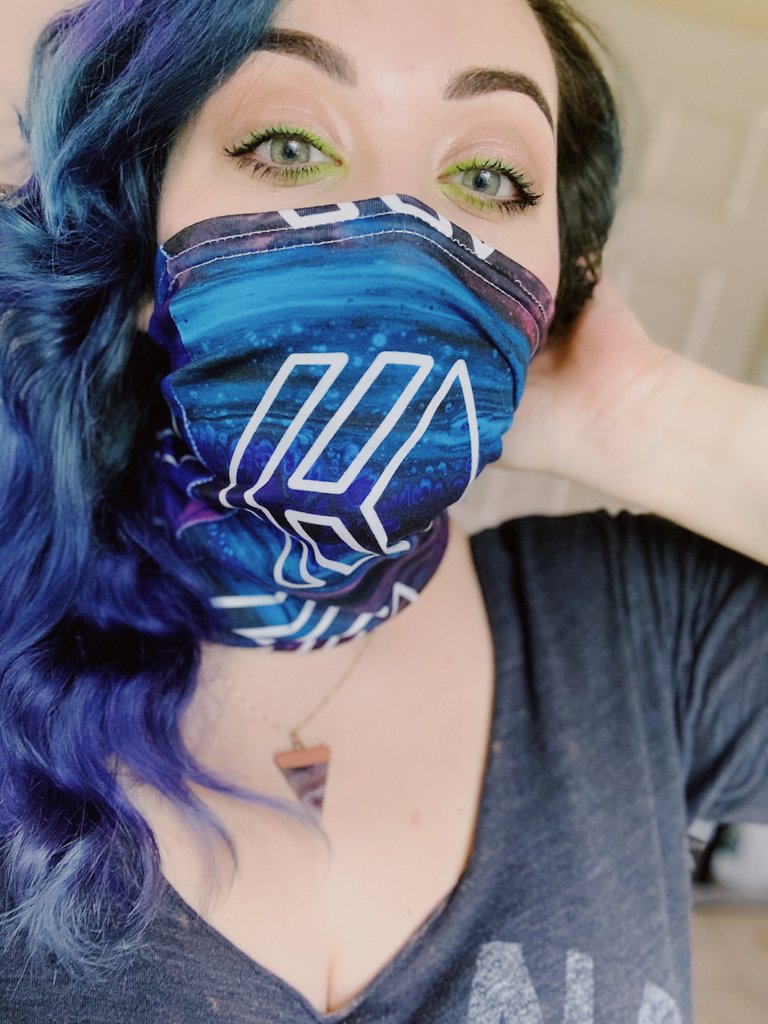 SIZE- ✓ AWESOMELY LONG
After the print quality, this is what I was unexpectedly most jazzed about. These neck gaiters are nearly 2x the legnth of others that I've bought on amazon over the years which is great for doubling up the fabric. They feel a lot more full-coverage.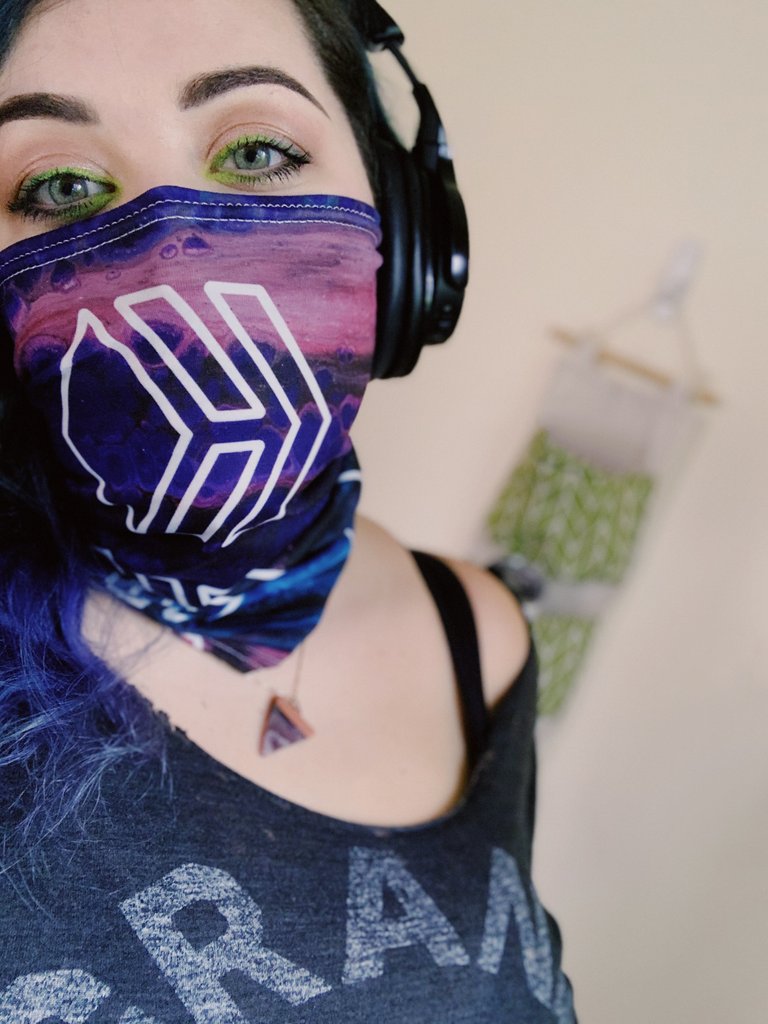 PRINT QUALITY- ✓ YAAS!!
As a designer, I don't get to see a lot of the things I make for clients in person very often. So it's the first thing I noticed when I pulled it out of the bag. The contrast is high and the colors are vibrant. Theres absolutely zero bleeding or muddiness. I couldn't be happier with this bit.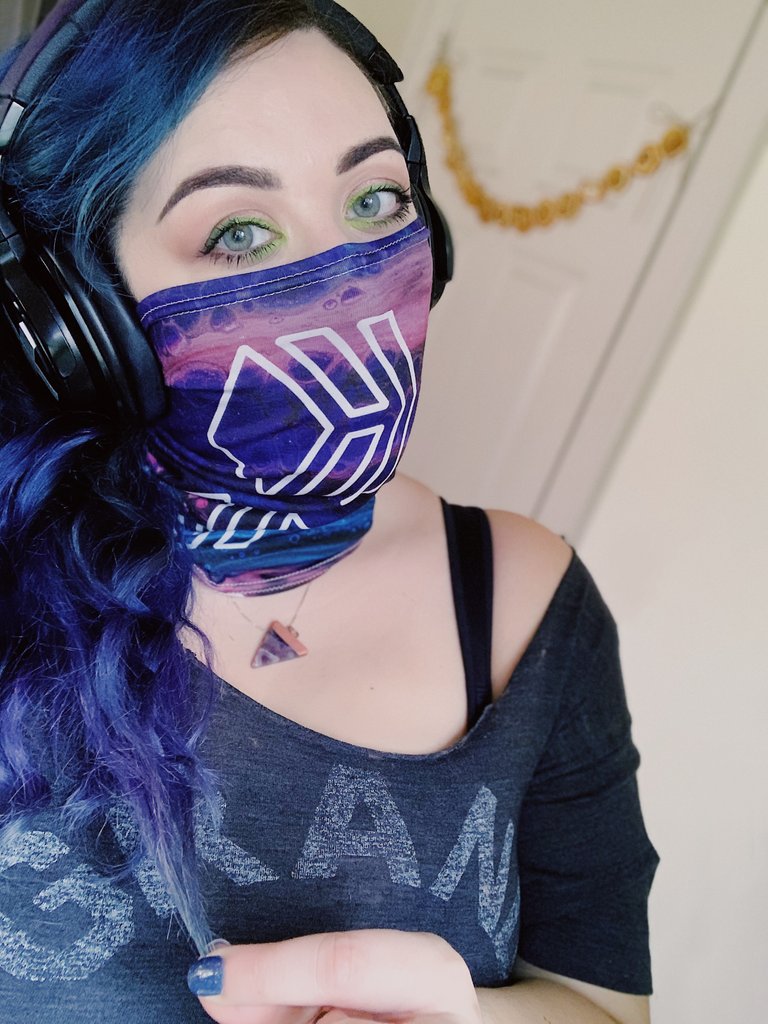 Versatility- ✓WIN
If course not every design on https://hiveline.carrd.co is reversible like this one, but what I dig about the two toned designs is that you can choose what color you want to wear. The purple side of this one makes me particularly happy :D.
Thanks for stopping by to check out my first thoughts on our latest designs. I can't wait to see Hive-C on @teamhumble once his emerges from the Latvian supply chain abyss.
Until next time everyone. Please stay safe!
<3 Dayle