YOU CAN HELP US FIGHT ABUSE!
Every downvote counts! This user is without a doubt here to abuse and exploit the blockchain/reward pool.
---
Categories: Spammer & Reward Milker
Community participation: None, this user does not curate, interact, or create original content.
Method: Scripted posting of identical content followed by a self-upvote. This user has been doing this for years, and their intent seems to troll both Steem and Hive.
Recommendation: Erase all rewards, downvote with impunity.
Retaliation: This abuser has been known to retaliate from time to time, but I have not seen it in quite a while. Please reach out if this becomes a problem.
Evidence:
Autoposts with self-upvotoes.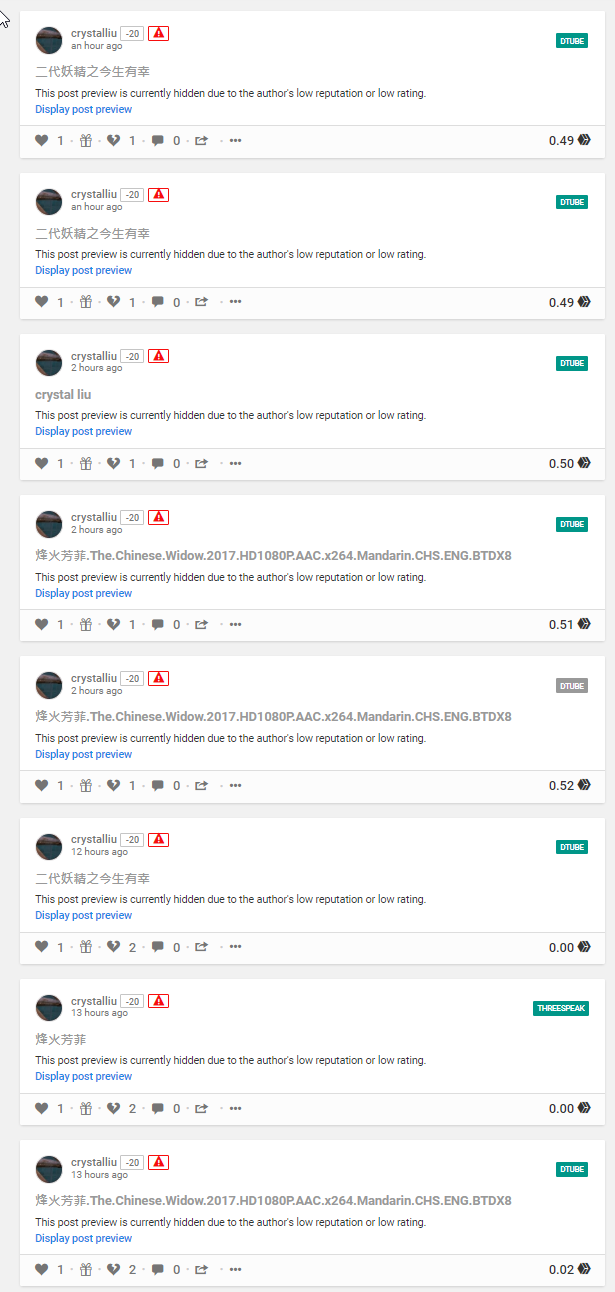 ---