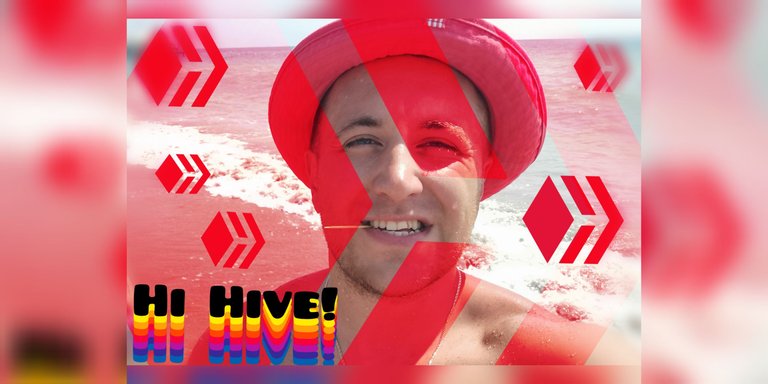 Hello everyone, my name is Evgeny, I'm from Russia and this is my first post here, and in general, in principle, any article of mine, until this day I didn't write letters and never blogged on the Internet.
I apologize in advance if the text will be crooked as I write through Google translator)
I'll start with how I got into hive and cryptocurrency in general. Back in 2014, I just decided, as they say, to go all-in and bought with all the money that I had 45 bitcoins for about $ 400.
In 2014, of course, it was difficult to predict exactly where the market would go and I just waited until bitcoin grew by 2 times to sell it, because I really needed it because of life's affairs in real offline life, my wife was about to give birth to a child and, in principle, money was needed.
In December 2016, I sold my bitcoins and was glad that I had benefited from which I did not do much and did not go to work and did not sleep at night, but just kept some digital coins that were unclear at that time. Of course, exactly a year later in 2017, when I found out the Bitcoin exchange rate, I was just shocked that it had reached some peaks, but the shock was not from the fact that I sold early, but from the fact that I greatly underestimated what others began to appreciate, but nevertheless, for the next 3 years until 2020, I generally lived my life and was offline outside of cryptocurrency.
In the spring of 2020, I accidentally read the news and came across an article about the binance exchange, which at that time was new to me, since I had previously used the btc-e exchange and as I often do, I registered for binance, looked at what a lot of things were happening, immediately bought $ 300 just for some altcoins and just put an order that they would grow 5 times, in a week it actually happened, I was at the dacha (Russian dacha if anyone does not know this is my own house outside the city to which people go to rest in the summer) and after having lunch with his family and a bottle of cognac went to bed , my dream lasted about two hours, there was excellent summer sunny weather with the windows open, the birch rustled against my window from the wind. When I woke up , I went to the country toilet (the country toilet is also a separate building , if of course it can be called a building ) in general , I sat down on my business checking the stock exchange and my order closed exactly five times , that is , I almost guessed the peak of the sale and from $ 300 I closed $ 1500 ... It was a good evening in general)).
This is how my new story with cryptocurrencies began. I didn't withdraw what I had on the stock exchange, I decided to clearly invest in something further and decided to find what I needed in another coin and by chance there was already hive on the binance, it appeared on March 20, 2020, but I don't remember exactly the date when I bought it, and I honestly just bought it with my finger in the sky, not knowing before that this is a steem fork and there is some kind of history behind it, I risked like an ordinary hamster. I bought 0.4, then 0.3, then 0.2, then 0.15, in general, I got about 35,000 coins of the hive and I decided to bet on them. Since that moment, I have not sold a single coin, although there is of course a feeling of greed that hive raised more than $ 3 and to some extent I could financially free myself, but my goal was about $5, so I have not sold a single coin so far.
Hive sucked me in with its history, idea and community that is here now, to be honest, I like it and now it's even a pity to sell it, especially since my goal is not fulfilled, and if it reaches the goal, then most likely I will think about selling or not)
All this time since the beginning of the history of hive, I have kept it and keep it on, I believe in the proverb that many people love says that only the patient are lucky.
I am glad to welcome everyone here, we all have a good future ahead of us. To be continued....