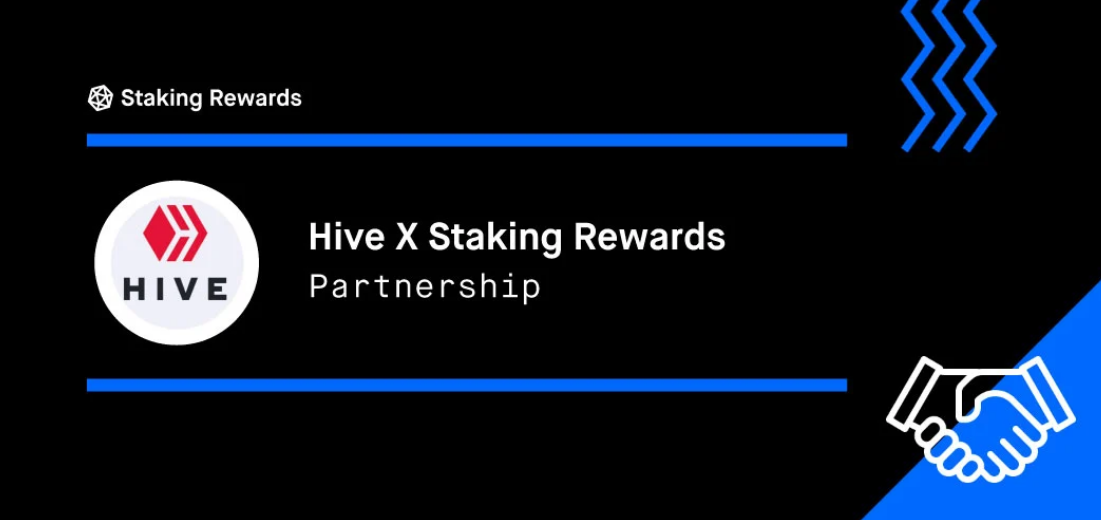 Thank you to everyone who took part in the Staking Rewards contest we had a while back to get Hive listed. We lost that contest but we didn't lose the opportunity. The Staking Rewards team saw the positive vibe of the Hive community and we proceeded with the listing.
Read more at:
https://www.stakingrewards.com/journal/hive-partnership
The most important part of these strategic relationships for Hive isn't having the highest numbers in a competition. It is being a decent community full of genuine people and when myself or one of the other contributors goes out to meet with a partner, we have to personify that.
See the original post at:
https://hive.blog/listing/@guiltyparties/hive-listing-on-staking-rewards
The Staking Rewards partnership has a promotional component that will take place in the form of an AMA in the near future. There will also be a couple of Twitter events. A distribution of HIVE will be granted to the top HEARTS token holders on Staking Rewards (which may be some of you).
The actual listing will go live after the Hive HF and you will see a formal post to that regard from the @hiveio account.
This listing in general is a lot of 'firsts'.
Participation in the very first round of the first listing competition at Staking Rewards
First listing even after coming in second place (congratulations on first goes to FreeTON)
First time HiveSQL was used for an exchange-level partner API (I'm sure @arcange will have more on that in time)
First major campaign funded through the @pettycash account/DHF proposal (no, Hive doesn't pay for listings, but campaigns are something both partners put their time and resources into)
If you don't have a Staking Rewards account yet, even if you're not an active trader or investor, you can register one at https://www.stakingrewards.com/ free of charge, no KYC required, and start collecting your HEARTS. When you are ready to actively participate, the platform will be there for you.
The money from this post is going the @pettycash account.