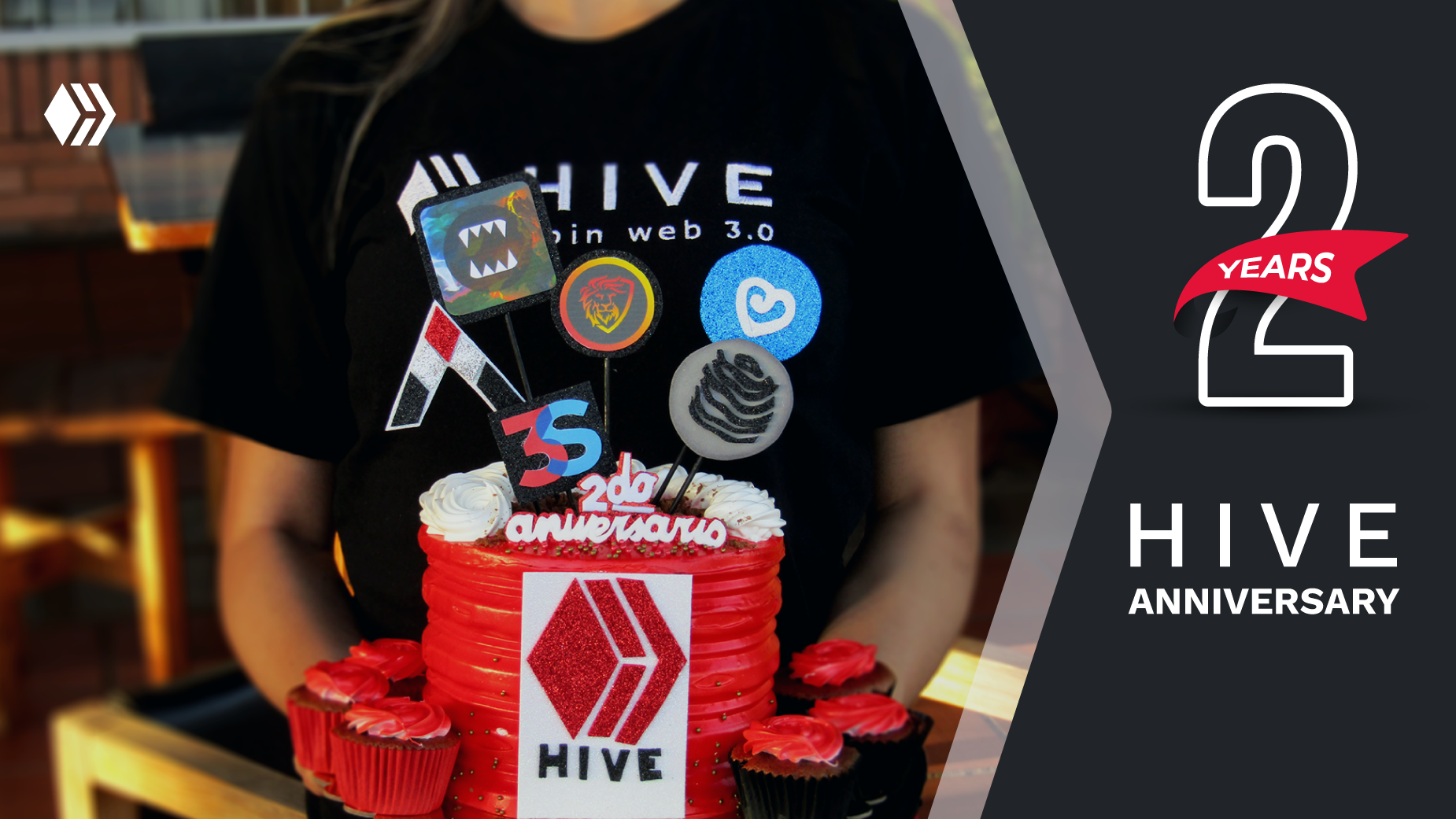 Another terrific anniversary for Hive to mark a year full of growth and innovation!
Web 3 Innovation and Development
We reached Equilibrium with our Hard Fork 25 on June 30th, 2021 and have embarked on much further development geared towards enabling dapps to integrate with ease. Hive Application Framework (HAF) was launched earlier in the year and takes much guesswork out of integration. HAF parses Hive blockchain data into a SQL database which can then be queried by applications and tools as needed, thereby removing the need to delve into blockchain development for dapp founders and teams that lack familiarity with Hive or simply seek a less complex approach. More information can be found here.
There have been many community development contributions to the Hive ecosystem of dapps and tools during the year. Many of these we reviewed earlier in our year end article. Among ones launched in 2022, one of the most prominent is the Hive Authentication Services (HiveAuth), which went live on the memorable date of 22022022. HiveAuth further augments the roster of security-focused authentication mechanisms that support integration and expand the user experience. Read more here.
Community Spirit and Outreach
Our ecosystem has also grown to include new dapps and a whole lot of new community members (not to mention new communities)! It goes without saying that HiveFest was a blast once again this past year, having returned to virtual reality for its 6th year.
We had a wonderful experience being invited to present at the Web3 Conference at the end of January. We were able to share Hive with others. We hope to have many more such presentations and speaking opportunities on our plate this coming year. Nothing drives us more than to be able to showcase our combined achievements as an ecosystem and innovative Web 3 pioneer on a global stage.
We also had an amazing opportunity to support the fight against cancer by sponsoring an e-gaming tournament hosted by @mazergaming in benefit of ZERO Cancer. Do look forward to other sponsorships and projects aimed at making our world a better place.
This year we also had challenged our community members several times to share their insights and feelings about Hive. You've granted us an intimate look at your 2021 Hive highlights and then have helped others explore the amazing Hive communities that you've grown and cherish. The latest in these challenges is the "5 Reasons I Love Hive" aka the "#ilovehive5ever" challenge. There have been some amazing submissions so far and more still coming in strong. Check out the tag and enjoy!
Building Bridges
This year we have formed partnerships with many amazing fellow Web 3 innovators and service providers. You may have taken notice of the AMA between ourselves and Staking Rewards, which listed HIVE in November, coming up this week! And just last week Uquid, an e-commerce venue, integrated both HIVE and HBD as a payment option. We have also connected with Amasa, with integration scheduled for this year. You can spot Hive all over the Web 3 space such as on this Virtualand map!
We have also formed partnerships with fellow DPoS blockchains Telos, Peerplays and Scorum, with various points of integration being discussed. We are united by a common goal and passion for DPoS technology. We expect much synergy in the coming year as we work through ideas for mutual collaboration and innovation.
We had a busy year of listings. Simplex listed HIVE a month ago, preceded by HIVE being listed at Changelly and Routelay. Recent listings also include BC Bitcoin and BKEX, both welcome additions. Earlier in the year we gained listings at StealthEx, Tokocrypto, 7b, and CoinEx. Finally, our listing with XBTS not only includes HIVE but also liquidity pools. We look forward to many more exciting partnerships and listings in the future.
But let's cut this short and instead cut the cake! We wish all of the Hive community and all who supported and continue to support the Hive ecosystem a very happy Hive 2nd Anniversary!