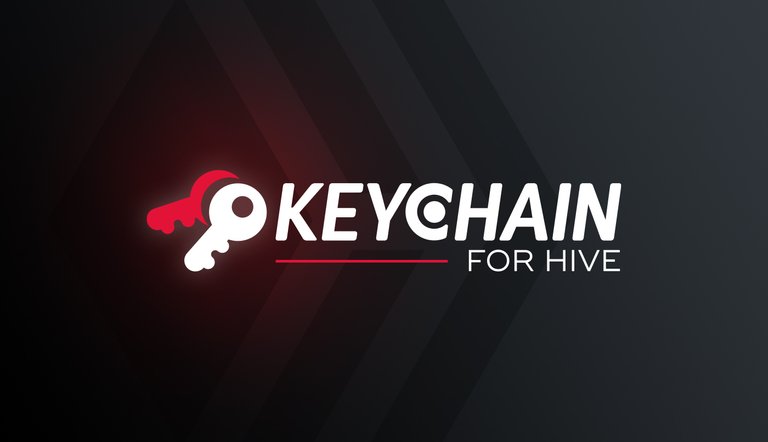 Keychain has successfully moved to Hive and we are thrilled to now have the extension available on Chrome, Opera, Brave and Firefox.
Thanks to the community support, initially through SPS, then through DHF, Keychain has been in constant evolution this past few months:
Lots of new features and available requests for dApps
Better accounts/keys management, especially for multisig accounts
Improvement of the codebase
Localization in French, Spanish, Korean, Japanese Chinese and German
Migration to Hive with a new design (by @nateaguila)
The current proposal is coming to an end soon but there's still so much we want to do to help the Hive ecosystem thrive, hence this new proposal.
Hive Keychain DHF #2
This new proposal will start on May 15th, date at which the current one will expire.
Our work will be focused on two tasks : developing Hive Keychain as an essential part of the ecosystem by constantly improving it, and releasing a mobile version.
Hive Keychain extension
Here's a non-exhaustive list of tasks we want to handle in the following months.
Facilitate the onboarding process. We want Keychain to be a part of this process and make it as seamless as possible. Onboarding tools could send newly created accounts information directly to Keychain (upon user agreement, ofc).
Be ready for the SMTs. From showing SMTs balances and history to requesting transfers or other operations, there is a lot to do to prepare the arrival of the SMTs. We will make sure that everything is ready at HF time.
Add information to the witness page
Claiming account creation tokens
Proposals information
Improving user experience on existing features.
Improve documentation
Create and host a landing page
Keep improving accounts management.
Implement necessary features following Hard Forks or community requests.
Hive Keychain Mobile
You've been asking for it and we've listened. In the coming month we will realize a feasibility study and announce a roadmap for the development of a mobile version of Hive Keychain.
The mobile version will be developed using React Native and be released for (at least) iOS and Android. It will of course be opensource and available on Github.
Hive Keychain Mobile will work on a similar manner than the extension and will be mostly composed of two different parts:
An App that will be used for account management and basic functions (transfers, history, etc.), similar to the extension's popup.
A linking system that will allow other mobile Apps to make requests to Hive Keychain Mobile. It will then treat the requests and open an overlay for confirmation if needed.
Budget
For ongoing development, we request a daily budget of 200 HBD for a period of 6 months.
EDIT :
The reason we are increasing our development budget is simple, we believe that a mobile version of Keychain will be a great tool to have a better key management system on mobile and give Apps a hassle-free way to make requests to the blockchain without asking for keys.
On the other hand, there is still much to do to improve the Keychain extension and we don't want to affect its development pace because of the mobile App.
We plan to put as much time and energy on both projects and keep working on making Keychain an essential tool of the Hive blockchain on every platform. Since both projects will always be opensource, and we will make weekly updates, our progress will be easy to review.
Commitments
We commit to keep all the code produced through this funding opensource.
We commit to post weekly on the progress made during the previous week. Posts will be straight to the point and link to Github commits or pull requests.
Team
Core Team
@yabapmatt : Founder - Witness
@aggroed : Founder - Witness
@nateaguila : UI/UX
@stoodkev : Lead Developer - Witness
Frequent contributors
@arcange - Witness
@quochuy - Witness
Translators
@mimiruby : Chinese
@raycoms : German
@healthrecipes : Spanish
@shogo : Japanese
@stoodkev : French
---
Support Hive Keychain development by voting for this proposal on PeakD (on the upcoming section), on HiveDao or with HiveSigner.
100% of payout is redirected to the DAO