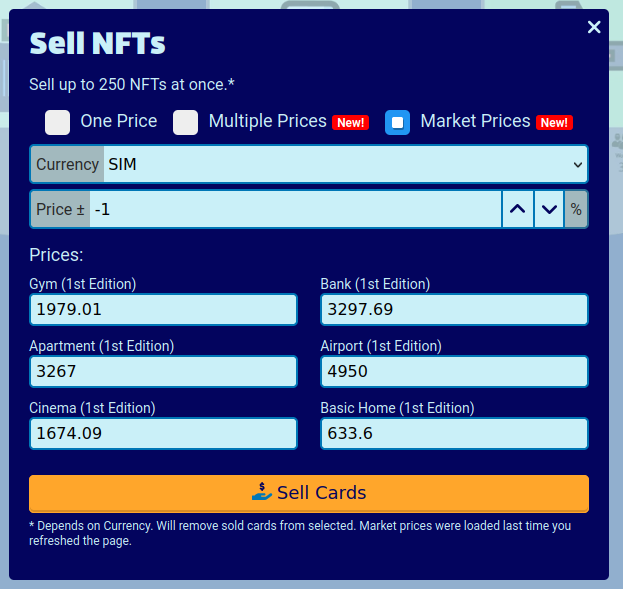 We've added market pricing to NFTMart. With the press of a button, you can list your cards, and have them automatically priced with the market. You also have the ability to reduce or increase the price by a percentage while listing.
Limitations
There's a few limitations with this service. If a card isn't already on the market, we wont' have a price to pull in.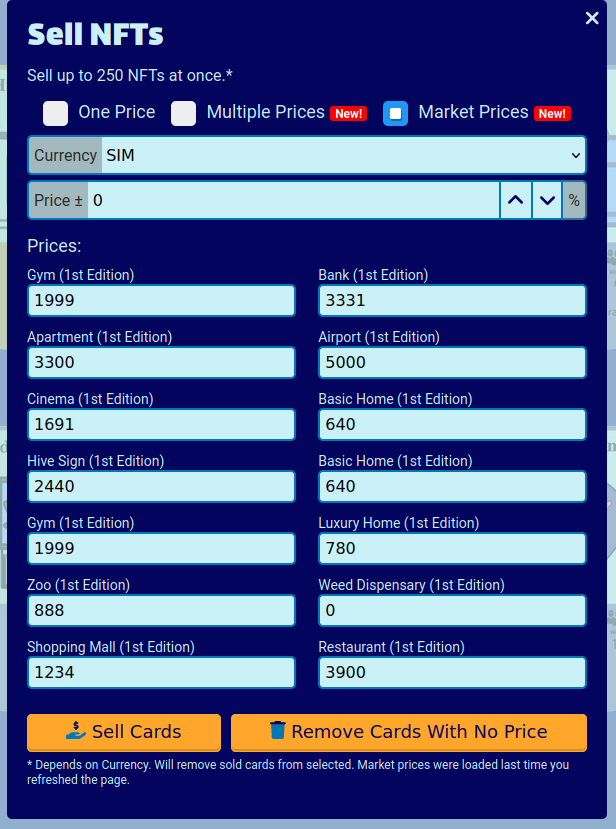 If a card has no pricing on the market, a "Remove Cards With No Price" button shows up and you can use that to remove it from your list of cards to sell, or you can manually adjust the price for that NFT.
Currently we only support DCity, Rising Star and Hashkings. We plan support add other games in the future. Since each game is unique, it might not be possible to support it.