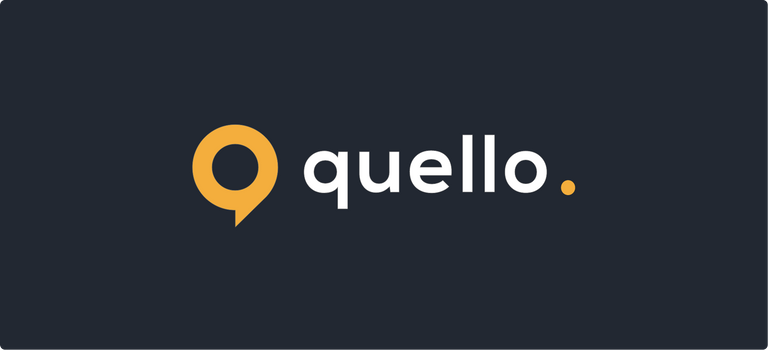 Hello everyone,
Although than slightly later than previously expected, we're happy to announce that https://quello.io is now live and ready for your questions. Please bare in mind this is the first version of Quello, but we're excited to hear you feedback.
In case you missed the announcement post we made late in April. Quello is a question and answer platform built exclusively on Hive. Quello harnesses the power of the Hive blockchain to allow you to ask, answer, and reward valuable questions.
Features Available From Today
We've been working hard to provide a range of different features within the initial release. Here's what we're launching with:
Create a question in a selection of different topics.
Answer questions in a selection of different topics.
A wide selection of topics to explore, we'll be adding more in the coming days, so let us know if we're missing anything.
Ability to subscribe to a topic and view all related questions within your topic feed.
Ability to post a question to either your Hive blog or as comment held outside of your blog.
Ability to vote and downvote questions and answers.
User profile with user questions, answers, followers, and following and ability to edit profile.
Ability to indicate topics you know about and filter view related questions within your suggested feed.
Ability to save questions for later.
Ability to search for questions.
Ability to request answers from other users (User must have used Quello and have answer requests enabled).
Ability to vote, comment, and harness the awesome benefits that Hive provides.
View related questions and check if a question has been asked before asking a question.
Simple help center that provides you with a selection of questions and answers surrounding using Hive & Quello.
How do I get started with Quello?
You can sign in using Hive Signer and use Quello by visiting https://quello.io
What's Next?
We realize that the initial release took slightly longer than expected and with that in mind we're looking to run considerably shorter sprints to bring you new features as fast a possible, here are a few things we'll be working on next.
Ability to post questions to communities
Ability to post answers to blog
Improved search functionality surrounding topics
Topic feed improvements with filtering and easy subscription
Home topic ranking to help you find popular topics (we need some questions before we can bring this in)
Issues identified by the community
In the coming weeks, our focus will be to refine the current experience and bring in a selection of smaller features to enhance the overall experience when using Quello. Once these are completed, we'll be looking towards the features that we'll need to have to allow Quello to run independently from other Hive sites and thus allow new users to join both Quello and Hive.
Got a suggestion?
If you have any suggestions or improvements you can let us know by joining us our Discord, you can join using this link:
Found an Issue?
As Quello is currently in beta, we expect that there is a possibility that a few minor issues have slipped through. If you find an issue you can let us know by joining us our Discord, you can join using this link:
Join us on Discord
Join our Discord using the link below: