Hey, hey, hey! A new day. A new chain. Soon I will move over from Steem to Hive with the upcoming scheduled fork.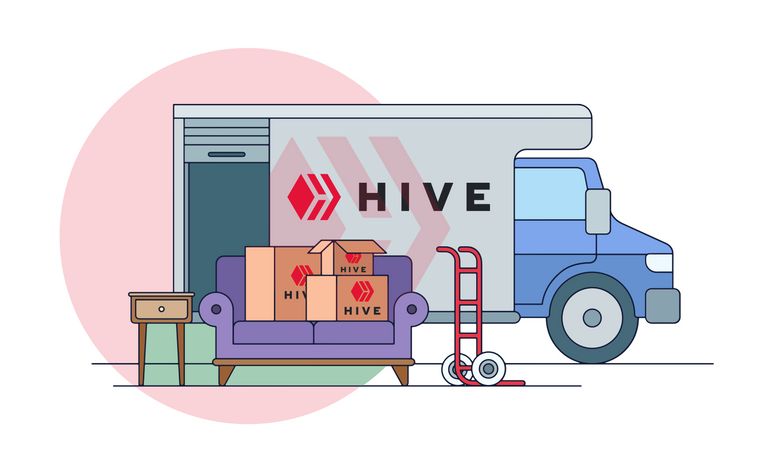 TLDR;
The past month was intense. A new owner of the Steemit stake. Coming out with instead claims of Token Swaps for sure to happen, defacto killing the Steem chain and other PR messaging (Twitter anyone?) which had a very hostile tone. Then trying to communicate. No response, only a lame AMA. Then... After long discussions a community wide supported @softfork222 to at least have some temporarily guarantees for negotiations around the special case of the Steemit Stake. Followed by 5 days of status quo and a scheduled meeting. And then bammm! Exchanges power up custodial funds, start voting. Steemit Inc fires up 20 fake witnesses and votes them with their earmarked "non-voting"-stake. An impasse ensues.
Yet in the background work on a fork had already started. A very simple version of code was already shown 1 year ago by Johan Nordberg (former Steemit inc employee) who did a git-pull-request containing code to take out the Steemit Inc stake.
Now with this fork it is a different cookie. We fork. We don't continue with Steem. We start a new fork. And airdrop the balances from almost everyone from the Old Steem chain. Because it is a community fork, and software build by some members of the community, the developers decide how airdropping should work. And because anyone is free to run any software... It is a matter of who agrees with what kind of airdrop to have on such a fork. If you agree with the airdrop structure: basically leaving Steemit Inc's stake out of an airdrop, simply run the forked software by friday. (released soon™️)
Learn more about Hive in the announcement post and on Hive.io
I've made up my (hive)mind. I'm moving to the new chain.
The fork. The better home. Hive. Why? Because it is a true community initiative. We don't have to start over. We continue. We just move places. Because the software didn't change that much, most is just about naming and colors and new token names (Hive anyone?). Apps can (besides some small variable changes) instantly migrate to Hive.
Did you know more than 20 developers have been working on fork related matters the past weeks? Did you know the Steem team consisted of 3 developers for the last year or so and they all resigned once Steemit Inc started centralizing the Steem chain? Those devs already worked on optimizing the code for the chain, making replays somewhat easier and also running full api-nodes a little less costly. I'm definitely planning on getting a full node running as soon as possible.
With the community-earmarked Stake now donated into the Decentralised Hive Fund, formally known as the Steem Proposal System, we have a true decentralised organisation where anyone can propose projects and work for the Hive chain. It codefies that always-promised stake into the blockchain.
This is not financial advice, but I think this move will attract new investors to Hive. The previous blockchain and it's maintainer Steemit Inc and it's stake had always been somewhat of a burden. "Steemit is a scam just to make the founders rich, look at the enormous stake they have". And now that is gone. What is left is us. Let's do this!
I will run the new updated Hive fork software once my builds are done. I will swap my seednode to the new fork.
My Steem Projects will shutdown and make the move to Hive:
I will migrate SteemWallet to HiveWallet for iOS and Android coming week (depending on Apple review lords).
Depending on how Covid19 unfolds I will work on a new annual community event. Still dabbling with the name: HiveFest or SwarmFest - soon more.
The life-sized SteemWhale fountain will submerge and reincarnated as HiveWhale. Coming out of hypothermia in May again.
Proof.ink will move as well.
The account registration widget for instant paid for signups will also move to Hive next week.
Please vote for my witness roelandp if you like what I am doing here.
See you in the Hive!
Bzzzz,
@roelandp