Did you earn money on Facebook and Twitter today?
If your answer to that question is what I think it might be, you're in the right place. "Traditional" social platforms are run by companies who, at their core, are only worried about their own success. They capture as many data points about their users as possible, and sell that data to the highest bidder for advertising and who knows what else. In exchange for nothing more than access to their platform, everything you post belongs to the controlling company, and they can use anything you give them in any way they see fit.
Enter Hive: An Internet Revolution.
Hive is a decentralized platform for the people, by the people, and isn't controlled by any one entity. On Hive, you own your data, and there isn't a company at the top to tell you what you are or aren't "allowed" to post about.
The icing on the cake? You can actually earn rewards for posting new content, commenting on others' posts, or even simply by "upvoting" posts you like! Beyond that, there new applications, tools and even games that all connect to the platform and can make use of the native cryptocurrency HIVE!
Welcome to Hive University! A series of bite-sized "lessons" to teach you everything you could want to know about the Hive blockchain!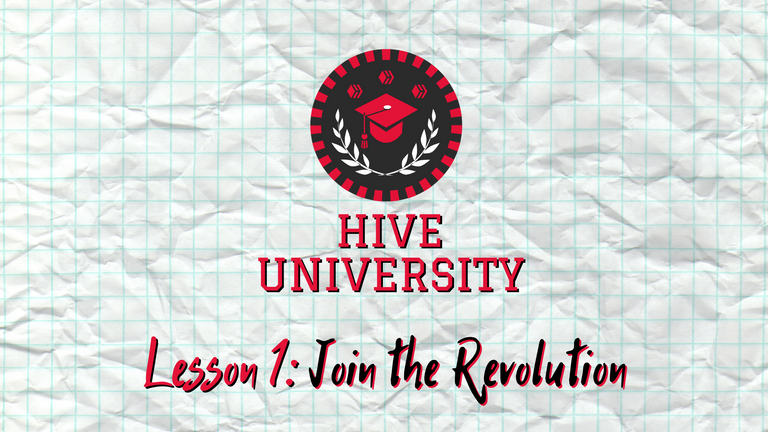 Disclaimer: Hive University is not an accredited learning institution. Sweeney is not a "real" professor. I'm just a dude who's been around the block for a few years and has a plethora of knowledge I'm willing to share.

I know I've already thrown a few terms at you there that you may not understand, but that's okay.
This first lesson will focus purely on getting your account started, and guide you through creating a post to #introduceyourself to the community so you can earn your first rewards! I encourage you to come back and read any of the articles I've linked above if and when you want to learn more, but we will also cover those topics and many more over the course of this tutorial series.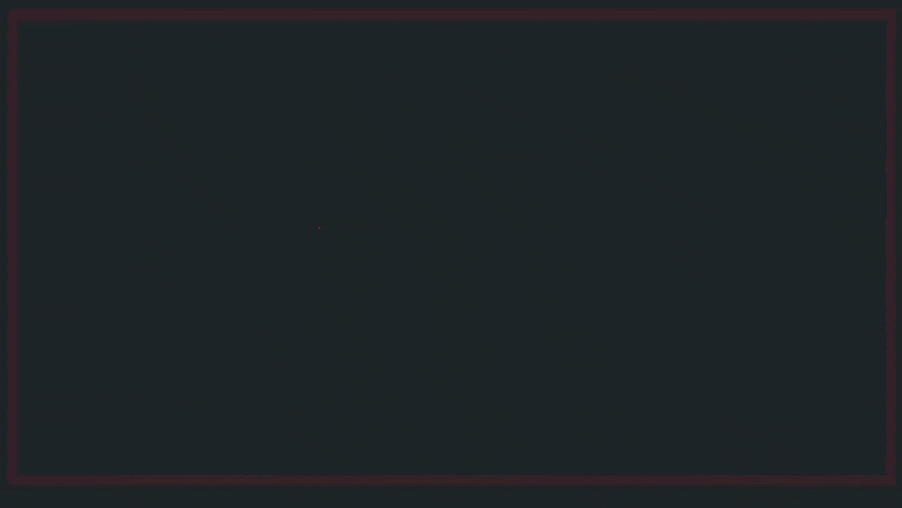 (Image by @doze)
Let's cut to the chase. Before you can do anything, you'll need a Hive account.
Click the link above or the GIF on the right, choose your username, check out the ToS, and press continue.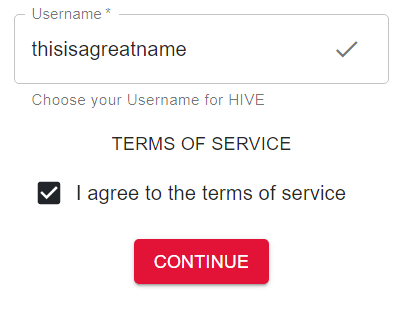 !!THE NEXT PAGE IS VERY IMPORTANT. DO NOT LOSE YOUR PASSWORD/KEYS!!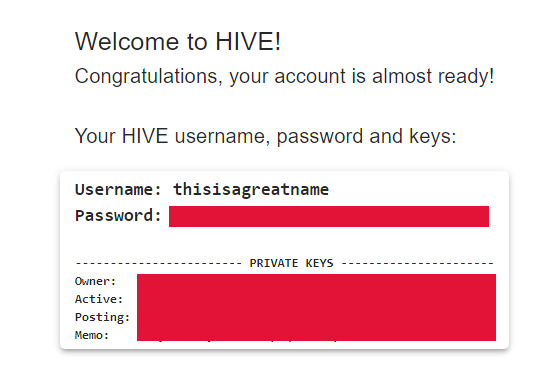 !!I SAY AGAIN, DO NOT LOSE YOUR PASSWORD/KEYS!!
I would highly suggest writing your keys down on a piece of paper and keeping it somewhere safe.

Complete the SMS verification, and you're done! You now officially have a Hive account!

Now let's create your first post!
The 'native posting interface' for the blockchain is Hive.blog. Head over and log in with your POSTING KEY. We'll go over what exactly all those keys are for, and when you should use each one, in the next lesson. For now we'll keep it super simple, and you won't need to do anything but give the site permission to post. These details are important, but again, we'll go over all that very soon. We'll only need your POSTING KEY for this lesson.
DO NOT LOGIN TO ANY HIVE WEBSITE OR APP WITH YOUR OWNER KEY OR PASSWORD UNLESS YOU'RE ON A SECURE CONNECTION.
After logging in, click the 'Submit' button

at the top right of the page.


You'll find yourself in a very simple text editor, and you can use
HTML
or
Markdown
code to
fancy
it
up
. Create a short title for your post, something like "I'm _____, this is my first Hive post!" should do nicely.
Now #introduceyourself! You can write as much as you'd like. Tell everyone in the community who you are, and what you do. You shouldn't just lay out your identity and address by any means, and if you choose to remain anonymous behind a username, this platform will allow you the freedom to do exactly that!
The third box you see is for your post tags. Anyone who has ever used social media knows what tags are, and how they categorize your post. Tags on hive need to be lowercase letters, numbers and dashes ( - ).
The first tag you use will be the overall "Topic" for your post, and should be the most relevant. If you haven't already noticed the foreshadowing, you should use #introduceyourself as your first tag. It's somewhat of a tradition here on the blockchain for new users to create a post on this tag as they first enter the community, and is a great way to find some new friends who might have similar interests.
From there, you might use the #hive tag, and any other tags that might fit with what you've written about yourself. If you're an artist, use the #art tag! Tags define which feeds your post will show up in, so choose wisely!
Once you've poured your heart out to the community... or not, click the button, and you're finished!

Pencils down, books closed. You've completed lesson 1!
You've now officially taken the first step toward something great! Over the next 7 days, the upvotes you receive on your post from other users will actually generate rewards that you can claim after that first week. Rewards are going to depend more on who upvotes your post, and we'll also learn why that is in an upcoming lesson. For now, I want you to keep in mind that this first post, and the next few that you potentially create, may not earn a large payout. It will take time to build an audience, and catch the attention of the people who can really make a difference in terms of post rewards.

I want to take a moment to thank you for allowing me the opportunity to be the one who welcomes you to our community. If given a chance, I truly believe Hive could change your life, even if it never makes you rich. We are the most engaging, caring online community I have personally ever encountered, and if you're looking to get genuine feedback on the things you post about, you can count on Hive to deliver!

Speaking of our great community, I want to bring attention to the @hivelist, who have funded everyone's scholarship for lesson 1! Hive University will always be free for anyone interested in learning, so our sponsors make all of this possible!


@hivelist offers a free and open marketplace for products, services, gigs, jobs, housing, you name it!
Browse classified ads or place your own for free using the Hive blockchain, and earn LIST Tokens as well as the native HIVE cryptocurrency! Check out Hivelist.io and follow their Hive Community page!

Thanks a lot for reading!

If you joined Hive because of this post, come back here and leave a comment below so I can follow and support your journey!
Ready for more? Start Lesson 2 now!