Happy Sunday Hivers!
What a week it's been. First we'd like to extend our congratulations to the entire community, it's been quite a week for $HIVE. The entire market has been showing mostly green and the fundamentals remain strong. For those of us who have been in the game for a while, this is a moment we've been waiting years for!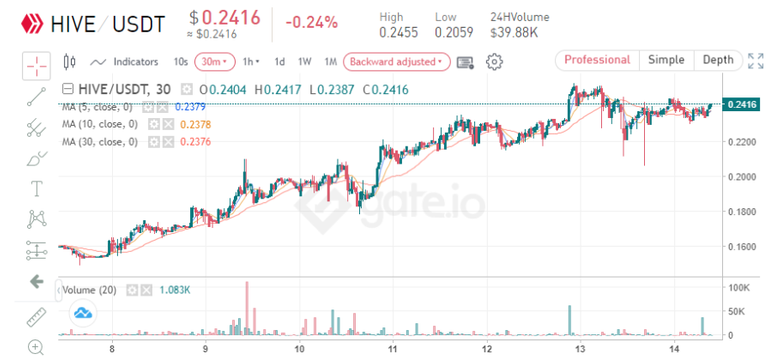 We spent much of the week here on Earth enjoying the run. During times like these we find ourselves in the lab, researching and trying to put together an improved Rocket Fuel formula that will make our now seemingly daily trips back to the Moon even smoother. The explosive growth of DeFi has brought a lot of new gems and agents to the fold, and we are discovering gems with new properties and uses that have created interesting alternatives to our past concoctions. It's a wonderful time to be an interstellar traveler.
And my oh my there has been a lot of traffic outside of the Milky Way! With all of these new projects seemingly exploding each day, there are a lot of new explorers who are making their first journeys into the far reaches of the galaxy. We've literally started bumping into other humans during gem runs that we once used to do only for the solitude (sometimes you need to have a few hours alone to regroup after a pub crawl with those savages on Tau Ceti). While we're happy that so many people out there are finally getting to explore the galaxy, we must admit that it's a bit of a drag constantly bumping into so many ecstatic humanoids. Still, times are exciting and we're seemingly only at the beginning!
On the music front, we spent some banging new mixes off for mastering and should be having some dope new music for you to listen to this week! We've been a bit slow with the pandemic still happening here on Earth, it's been kind of a drag, but we we'll drink a some Moon Juice, make some videos and be ready to share some fire with you this week!
Have a great week Hivers. Enjoy the view of the stars from up here!
TMB