Something Special

That's what Hive is. Something special. There is so much to Hive that it is often difficult to find what it may be that you are looking for. Maybe it's a game or maybe you're trying to find a specific tool to help you monitor your activities? We have the solution! Introducing:
We ran in to a small problem while we were creating things like #altyes and #hivetips. As we were doing research for our unique products, we had to search for various dApps to see what was out there and what was already being offered.
A problem presented itself - there wasn't any site that had a comprehensive list we could go by. We visited multiple sites like State of the Dapps, DappOnline, Dapp.com, Dapp Review and even Hive specific sites like Hive What. After visiting all those sites, we were still missing what we discovered to be over half of the various dApps and utilities that were out there for Hive. We resolved to build our own.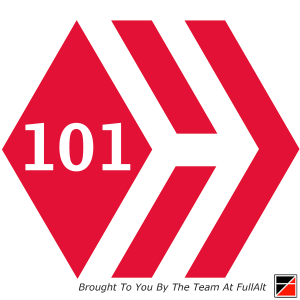 From the team dedicated to Hive, FullAlt, we give you Hive 101. We scoured the blockchain as best we could to find all the obvious dApps and the needles in the haystacks. We covered social venues, gaming, finance, exchanges, you name it and it's most likely on there.
Want to hear the best part? This won't cost anyone anything! This is already paid for and done. It is complete and the tracking sites already out there can use it to help maintain their status quo if they feel it necessary. Or maybe, we'll become the new Hive tracking site? Who knows??
We did it mainly because we love Hive and all you fantabulous users out there that sit and scratch your heads, just like us, wondering - what all is out there? What does Hive really have to offer? That is the primary question we hope it answers for each and every one of you.
Features:
Registration - to add your own dApp or site, or claim ones that we have listed, on the community's behalf.
Hire a Dev - maybe you have a project you need a coder for, we listed all the ones we could find along with their #github profiles!
News & Updates - keeping you up-to-date with all the latest information regarding the #Hive blockchain itself.
Hive Account Creation - a list of all the known ways in which a person can create a Hive account!
Hive 101 - A link to our #YouTube channel where we keep instructional and how-to videos for noobs and veterans alike.
Tag & Directory Search - to find anything you can think of or may be looking for in relation to Hive!
Q & A - an faq section that aims its best at answering any questions you might already have about Hive 101.
Communities
We have listed a good handful of communities and know we have not listed them all. Our main focus was to gather all the dApps, websites and tools that are presently available to the public. This took a great toll on the team here as we had to test them all for functionality. There may be a few you don't see because they didn't work or they are too new yet and haven't been 'officially' released. That being said, if you know of a community or dApp that is not on there, we encourage you to list it!
Thank You!
This was all done in the background while we were creating both #altyes and #hivetips. #hive101 is a gift to you. A gift to us! HA! It does serve a purpose, after all. Visit it, bookmark it and be sure to check back periodically to see what else is new in the Hive ecosystem. We'll do our best to keep you updated there on all the latest and greatest that comes from Hive. Thank you.