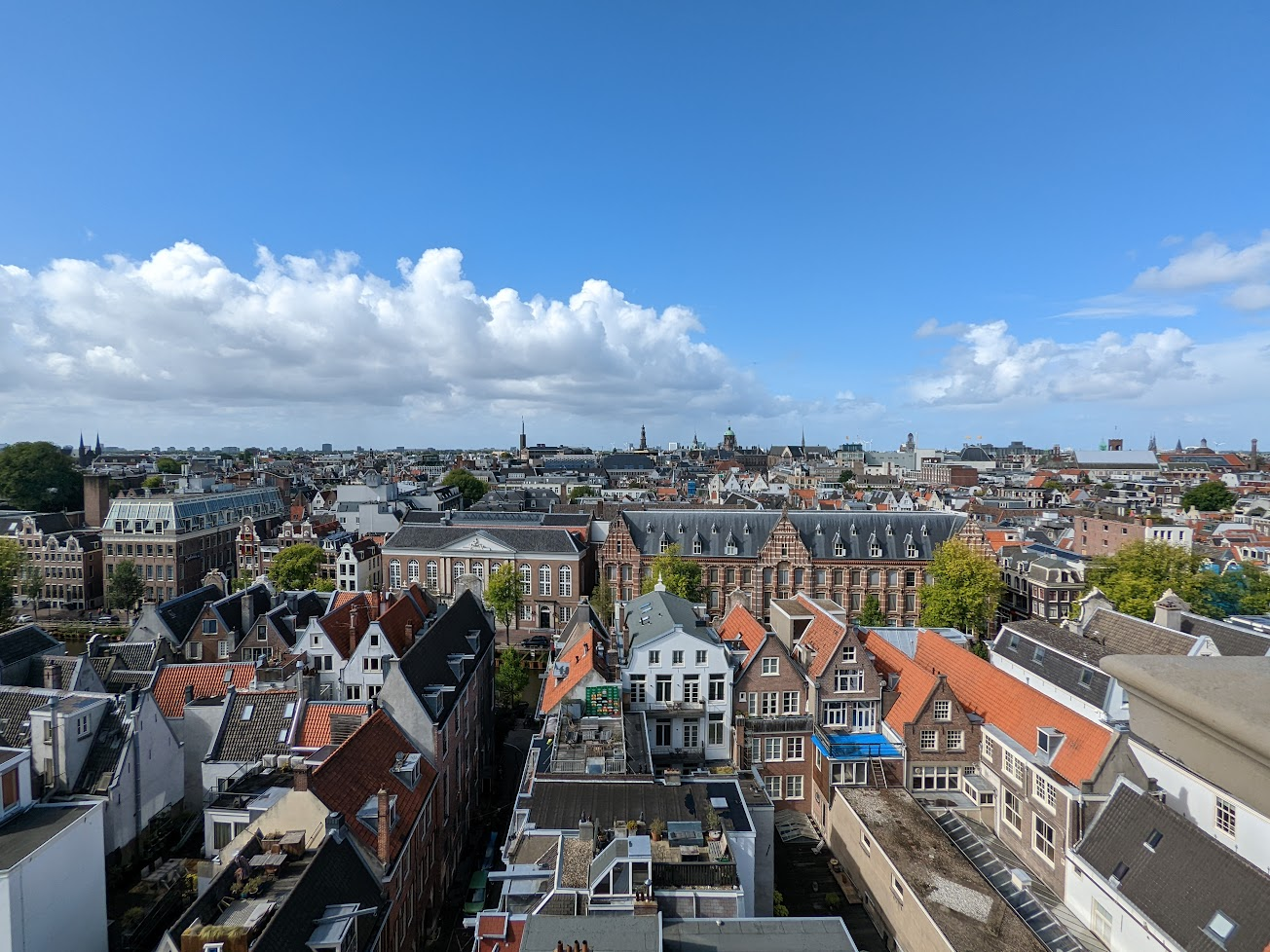 While attending HiveFest7 Day 3 in a beautiful Zuiderkerkhof venue, @n2foodadventure and I used the opportunity provided by the organisers and attended a guided tour of the Zuiderkerk's (Southern Church) bell tower. The church was built in the 17th century and is situated in the charming central area of Nieuwmarkt in the middle of the Dutch capital.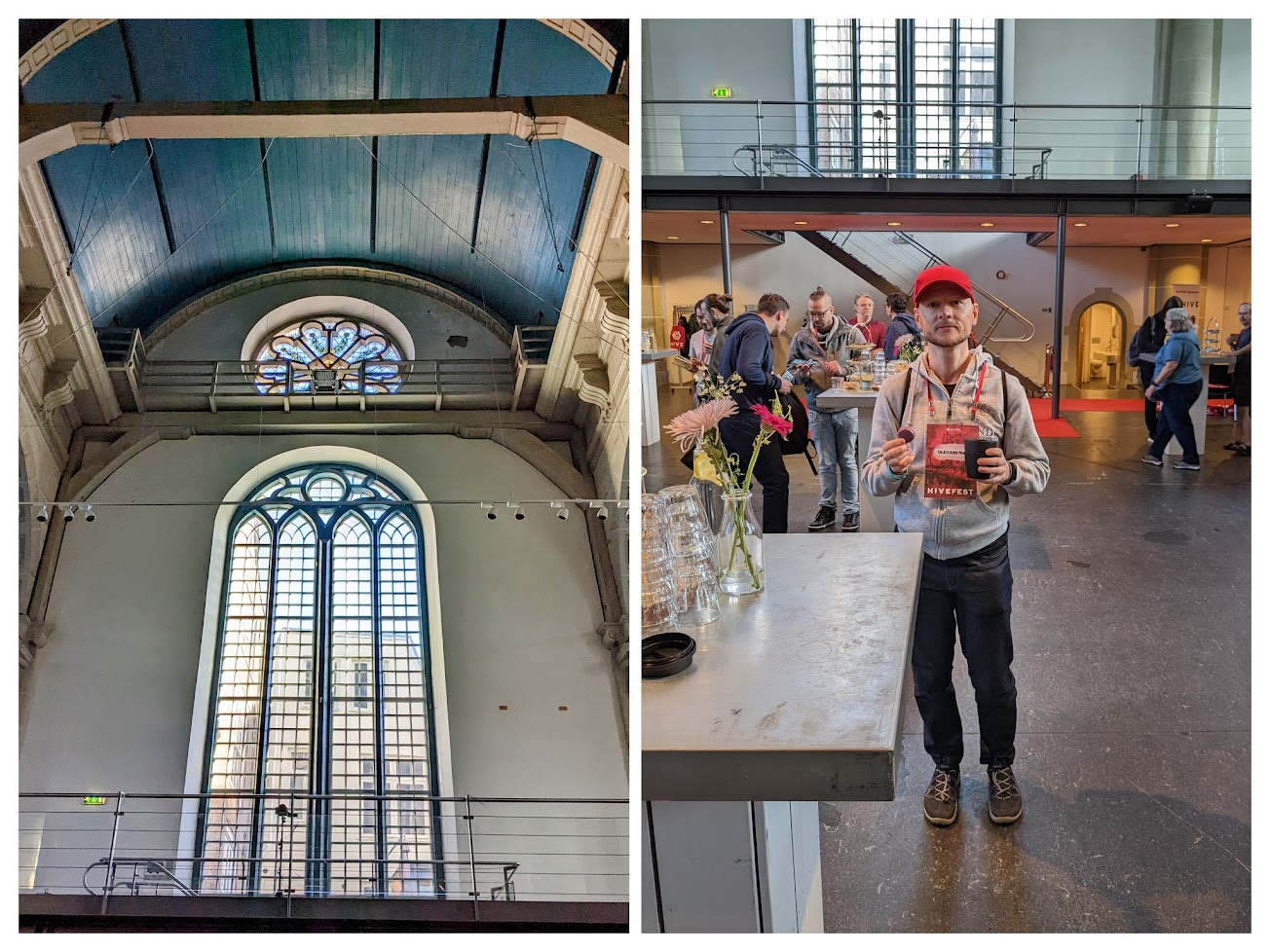 This was the view we enjoyed from up top:

Panorama photo of Amsterdam's cityscape

We had a 360˚ panoramic view of the city and could see the Central Station, National Opera House, the City Council building, and many other impressive landmarks, both historic and modern.
We also learned a bit about the history of the church, its bell tower and the bells inside, from a friendly and humorous guide.
We also took plenty of selfies, of course: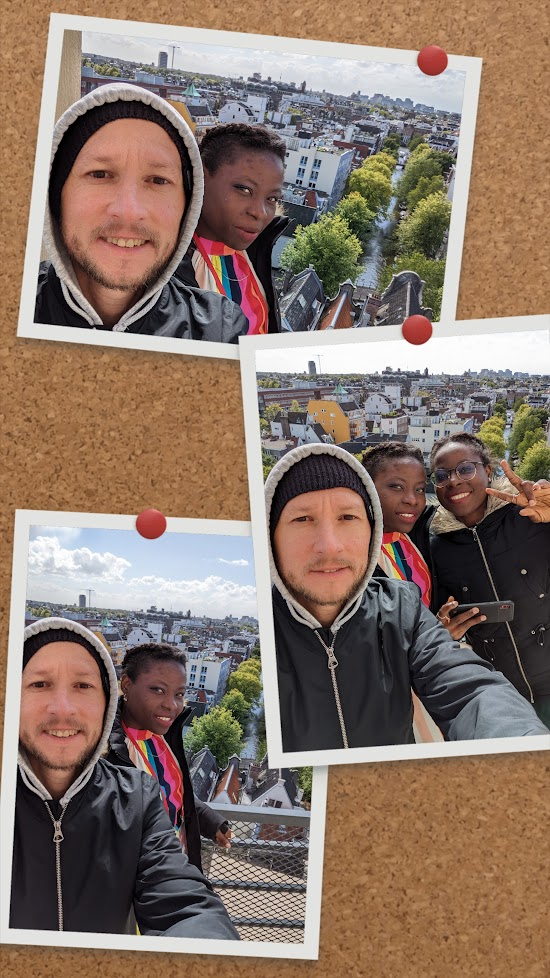 Thank you – once again! – to @roelandp for organising this amazing opportunity to enjoy breathtaking sights of his beautiful city with all the HiveFest attendees (those who were willing to make the climb, that is, hehe!).
We loved Amsterdam and hope to be back there one day, with more time to explore and enjoy it properly!