03 NOVEMBER
A VERY BIG AND IMPORTANT DATE FOR OUR FAMILY.
TO MARK THIS OCCASION WE HAVE SHOWN OFF OUT NEW MSP T-SHIRTS!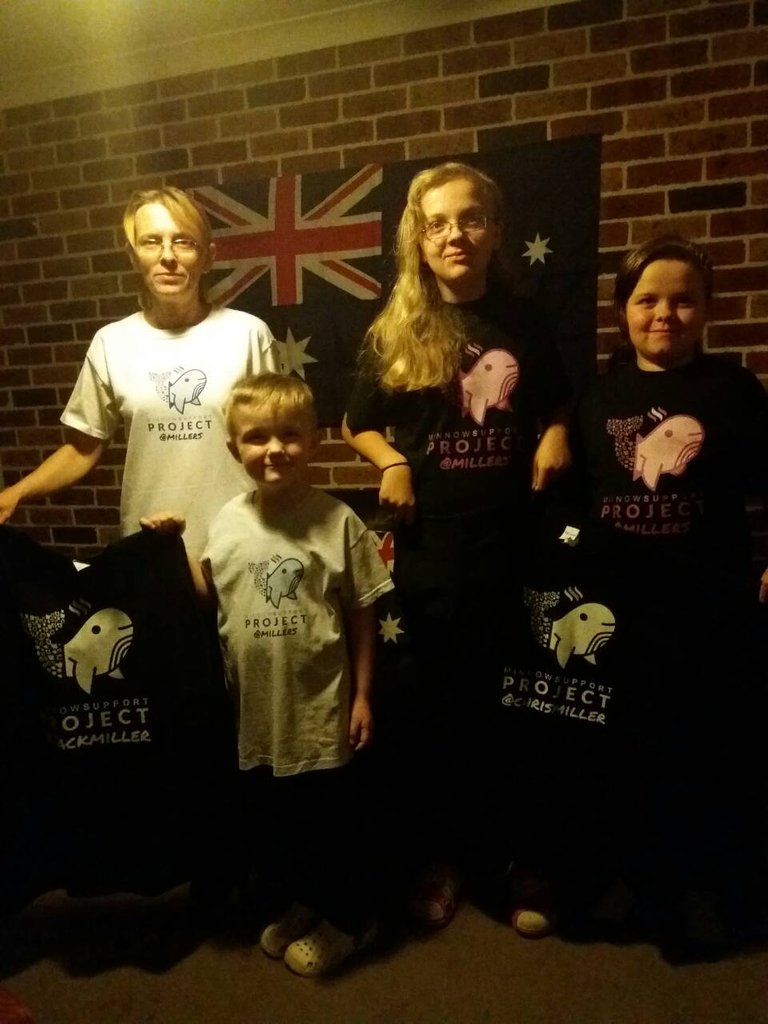 Today we have taken a group photo of the family wearing our new Steemit Minnow Support T-Shirts.
@millers
@jackmiller
@sylviamiller
& @chrismiller
If you take a close look, you will see that our youngest child has an original grey shirt, the first one of its kind in the series of MSP T-Shirts.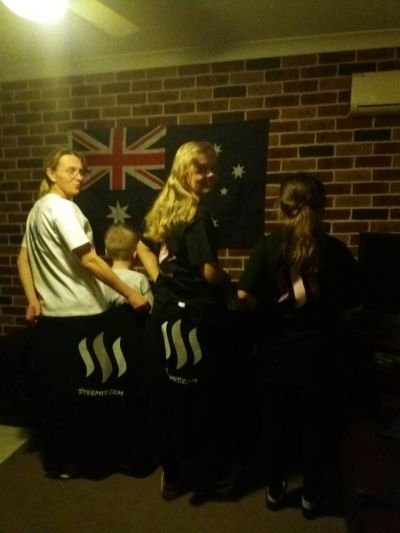 I have given Jack (my husband) the job to make my header/banner here on Steemit for me with these photos, I want my page here on Steemit to be original.
He better do it, or I will get very angry at him 
What makes this day even more important is that today is exactly one year since we sat on the plane to move to Australia.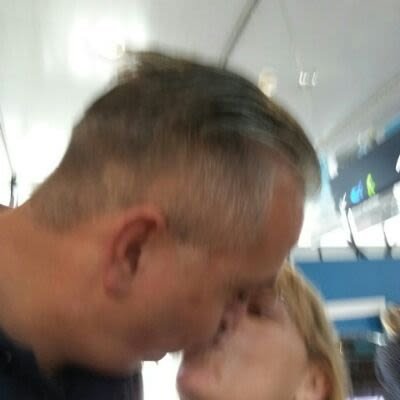 "See you soon" kiss at the airport.
Yes, one year has flown by in a flash. Seems like it was yesterday sometimes.
So I have asked our children to say what they want to say about our new home. Some of the answers they gave made me smile and cry a little.
Our 11 year old daughter, @millers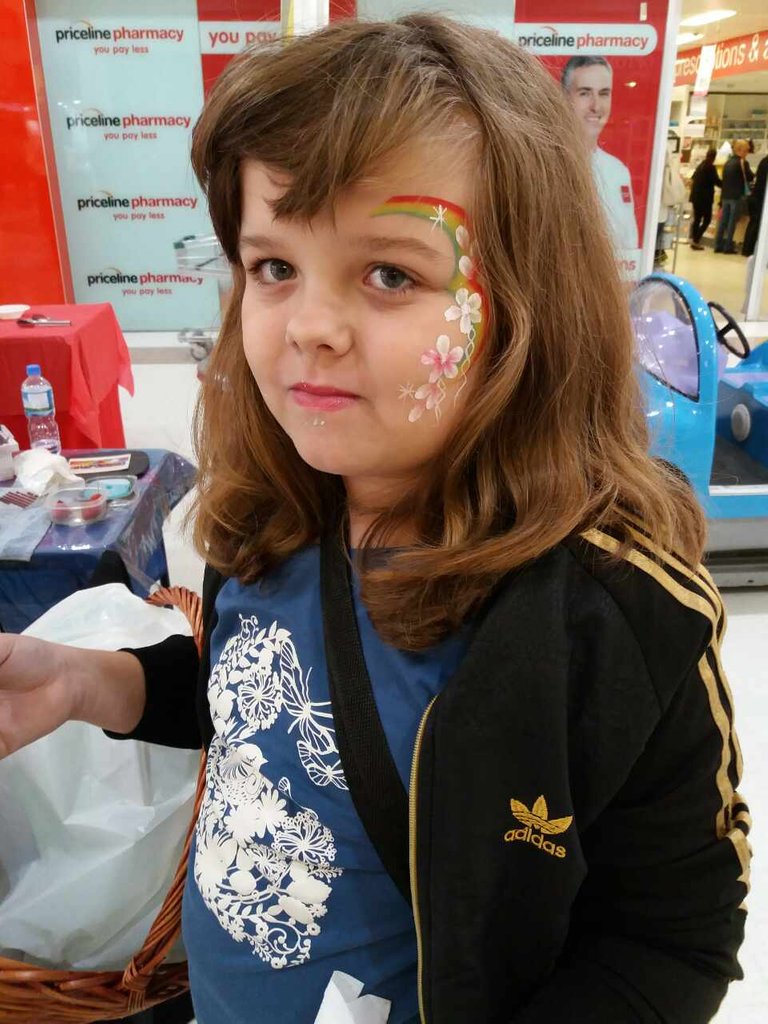 Tell me what you want to say about living here in our new home, Australia:School, the canteen (tuckshop) where they can buy what they want, the teachers are all nice and no one raises their voice at us, camping trip was fun, sports, soon we are starting swimming school and everything is better here at school.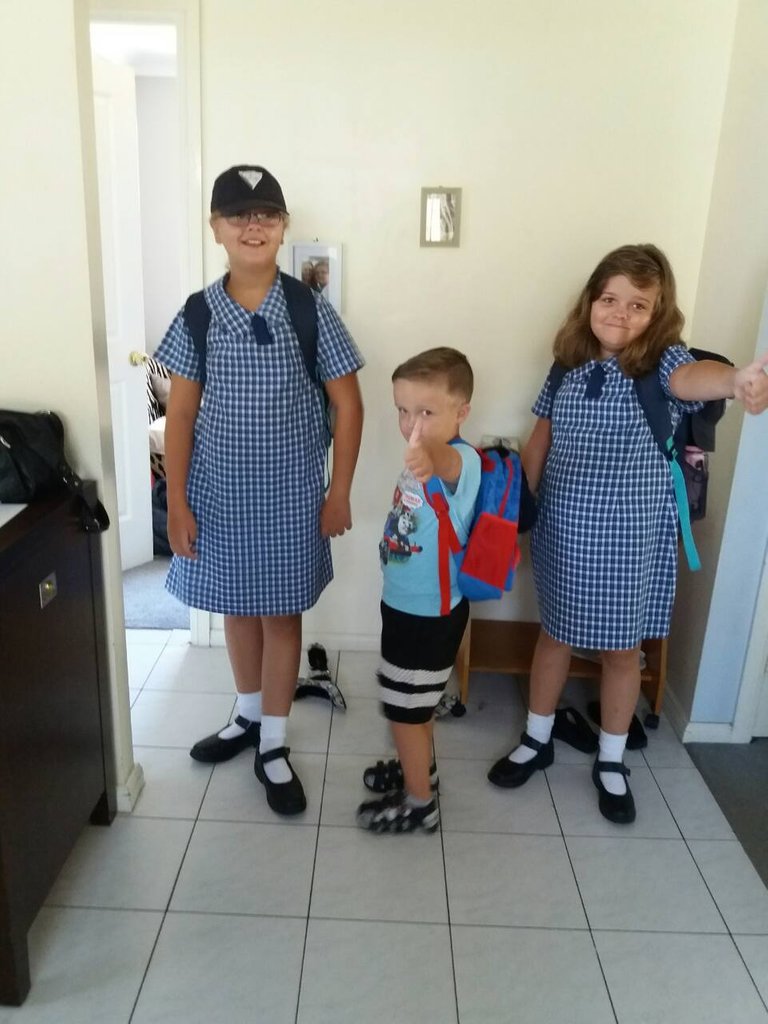 We have zoos, parks, there are many places to go during the holidays, we can go bowling whenever we want, to the movies.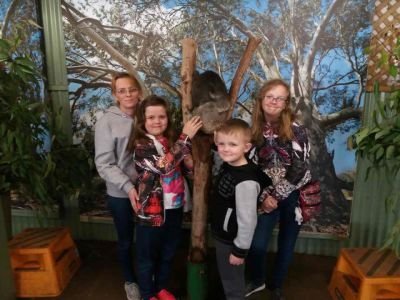 Training TAEKWONDO is a lot more fun here and sometimes easier.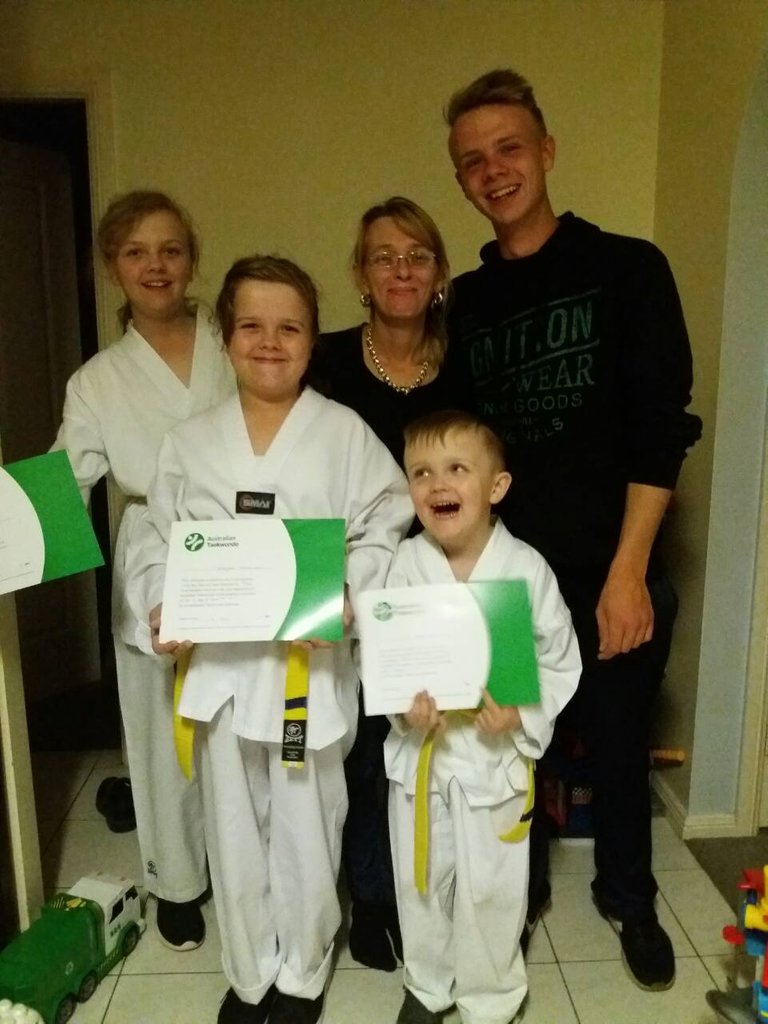 I like it here in Australia.
Our 12 year old daughter, @millers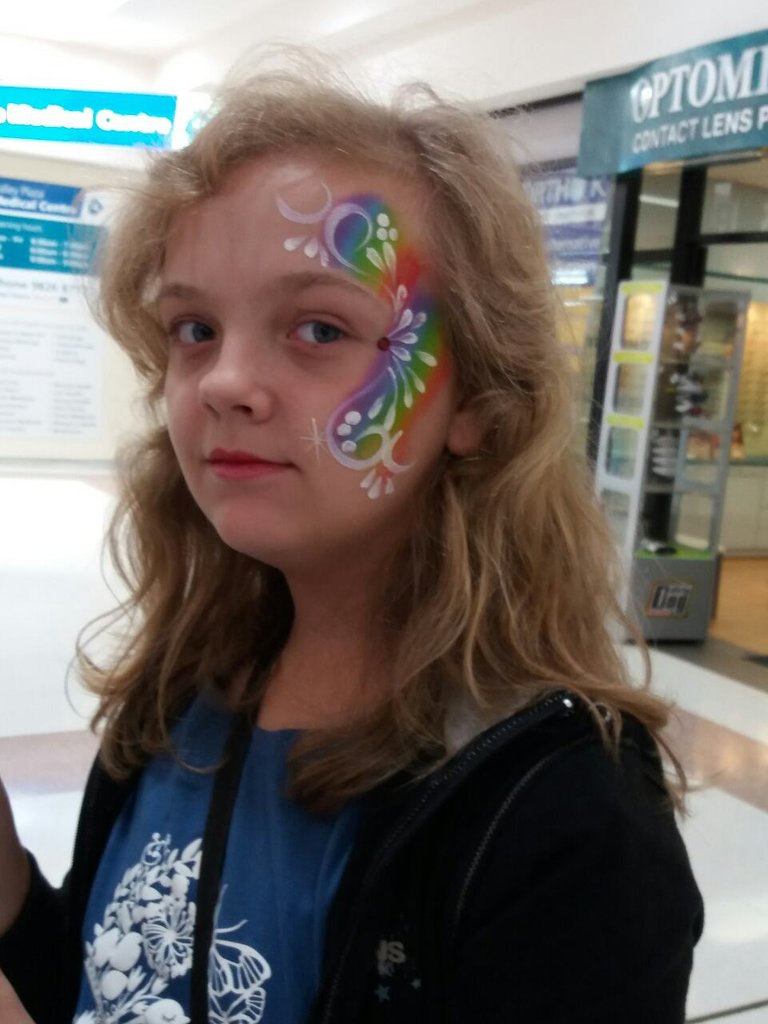 Tell me what you want to say about living here in our new home, Australia:
School, because we don't have as much homework, the teachers here are not as strict, soon we will have a school Mega Fete, we will have a fairwell dance/party for Year Six. Next year I am going to Highschool.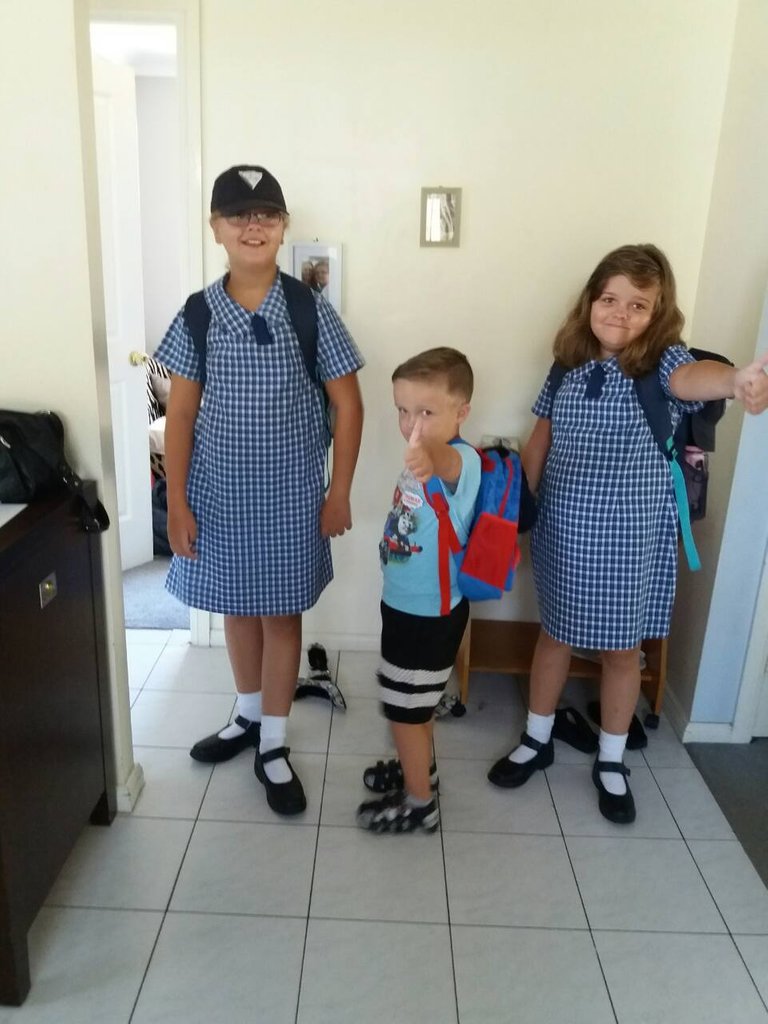 The shopping centres here are much bigger and there is much to see and buy.
Mum takes us to all sorts of different places when we are on holidays.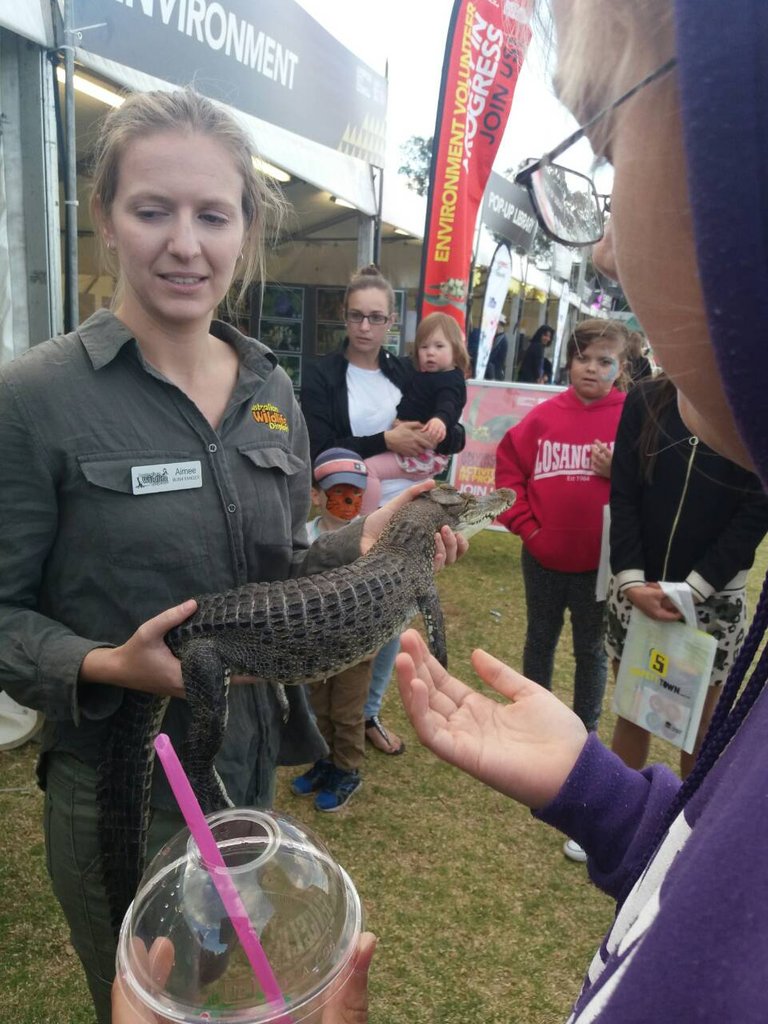 I have made new friends here, everyone is happier here.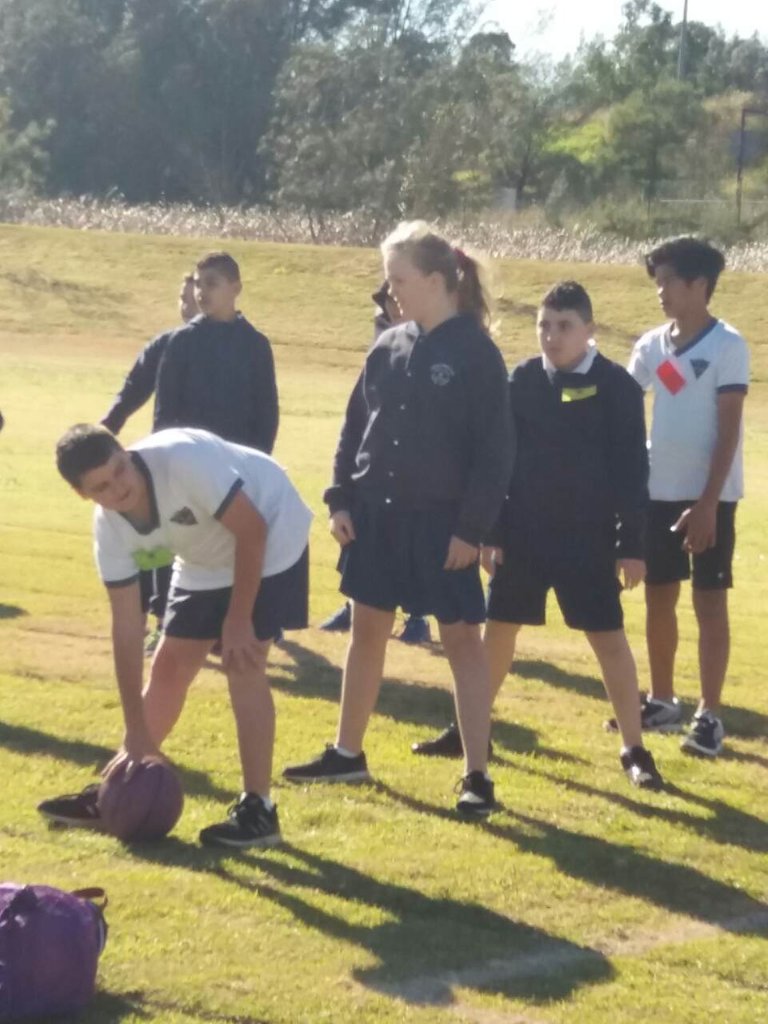 I like Australia and Australians, I like my new home very much.
Our 5 year old son, the "Big Boy" of our family: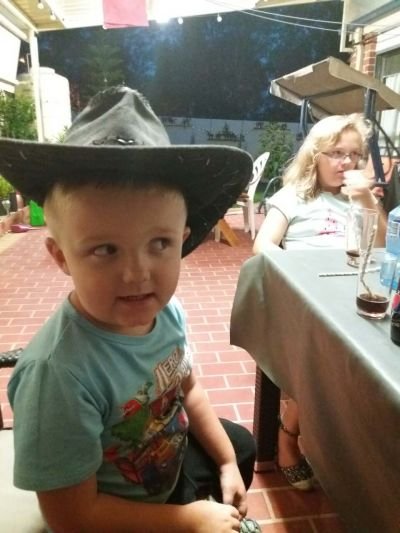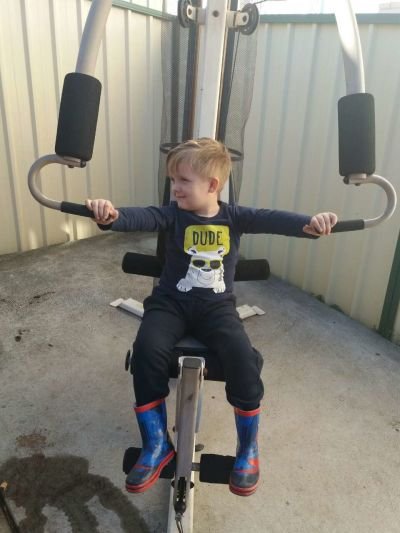 Do you like it in Australia? Yes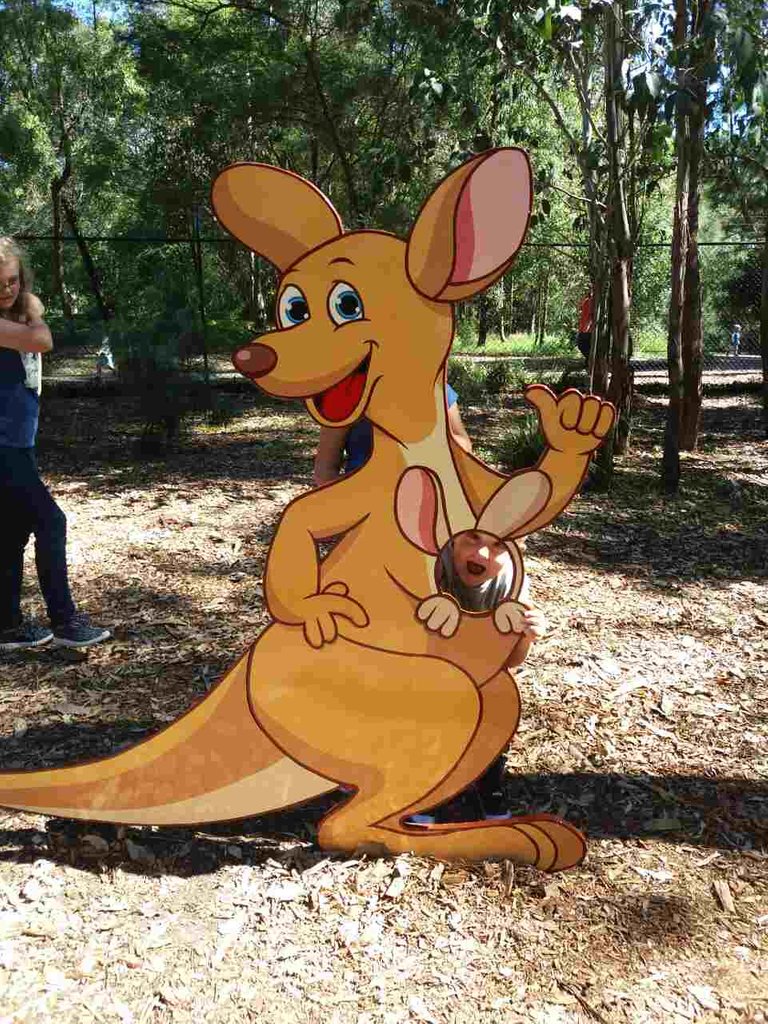 I have many friends here,
What else do you like?
I like playing with my friends, they are nice and naughty, when they see me eat at kindergarten/preschool then they join me and we eat together.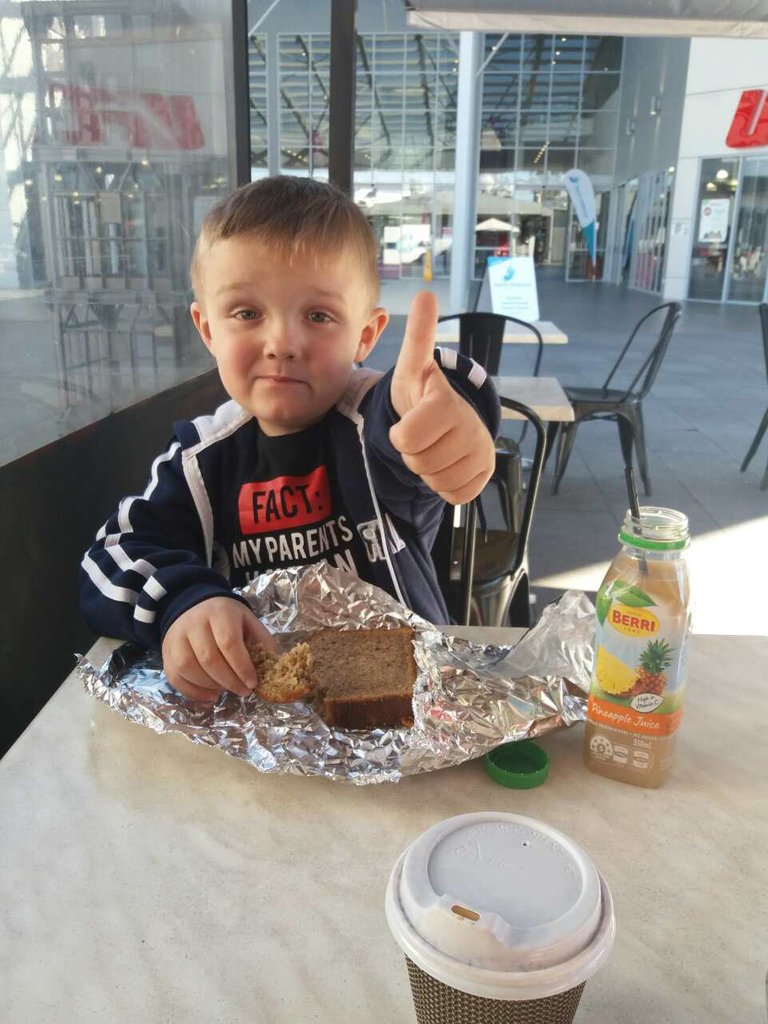 I like going to the shops, playing the video games and driving the cars.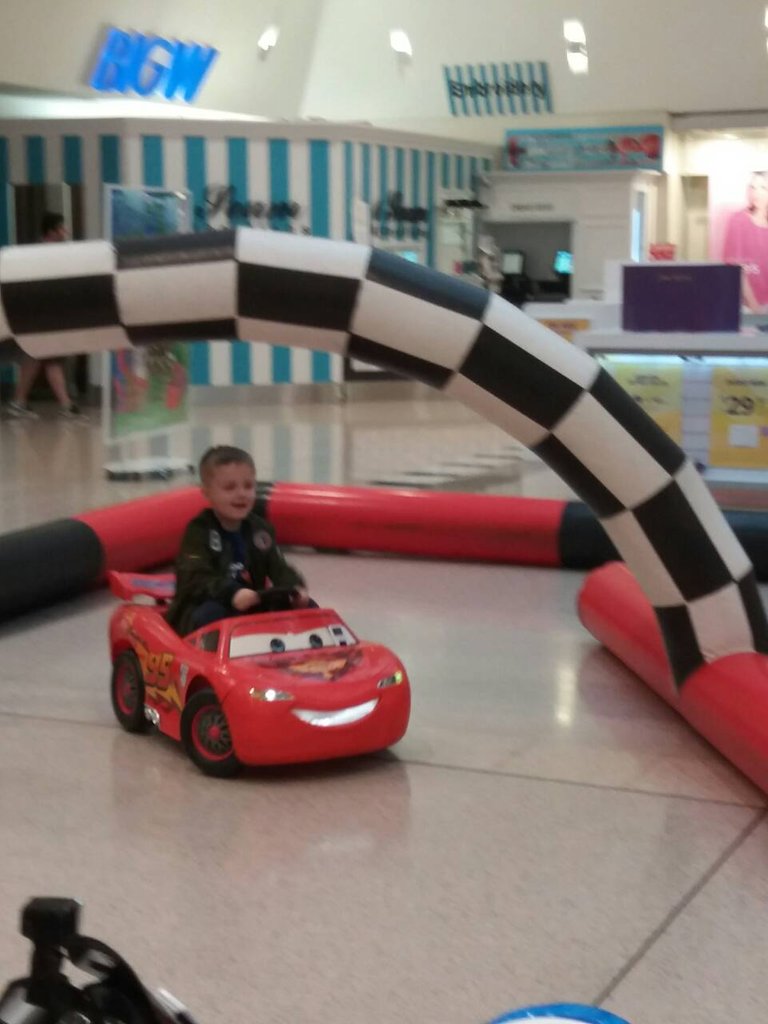 Do you like when we go to the luna parks, zoos? Yes.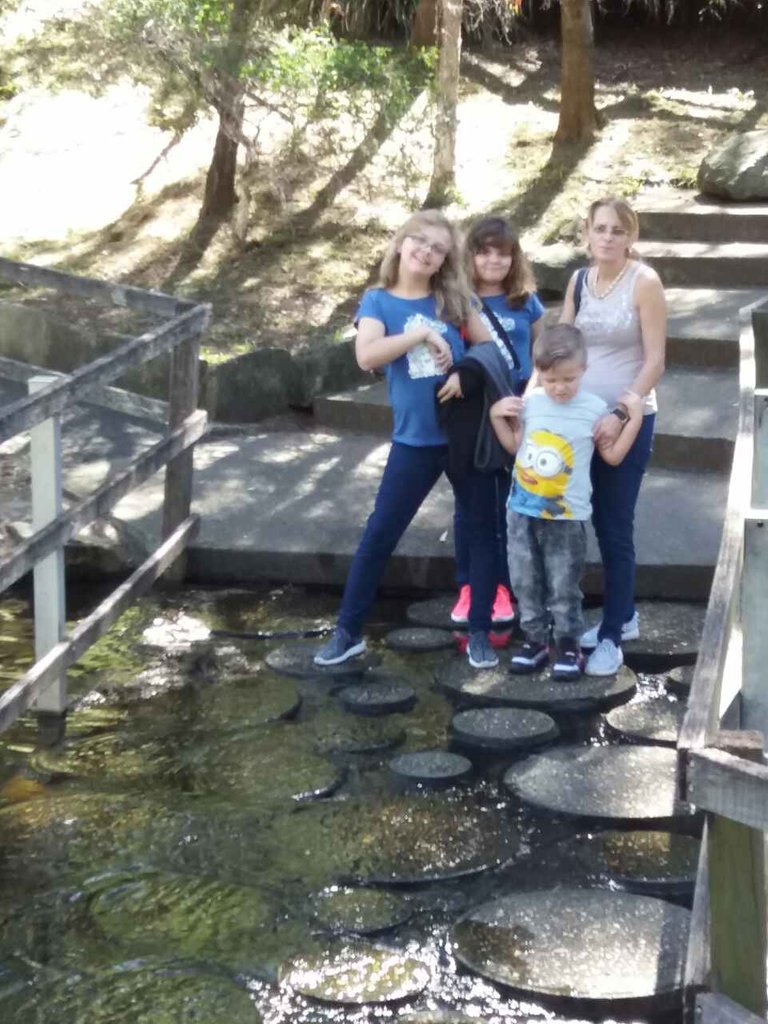 Do you like being here in Australia?
Yes.
What else do you like?
TIGERS.
What team do you barrack for?
RICHMOND TIGERS like my dad.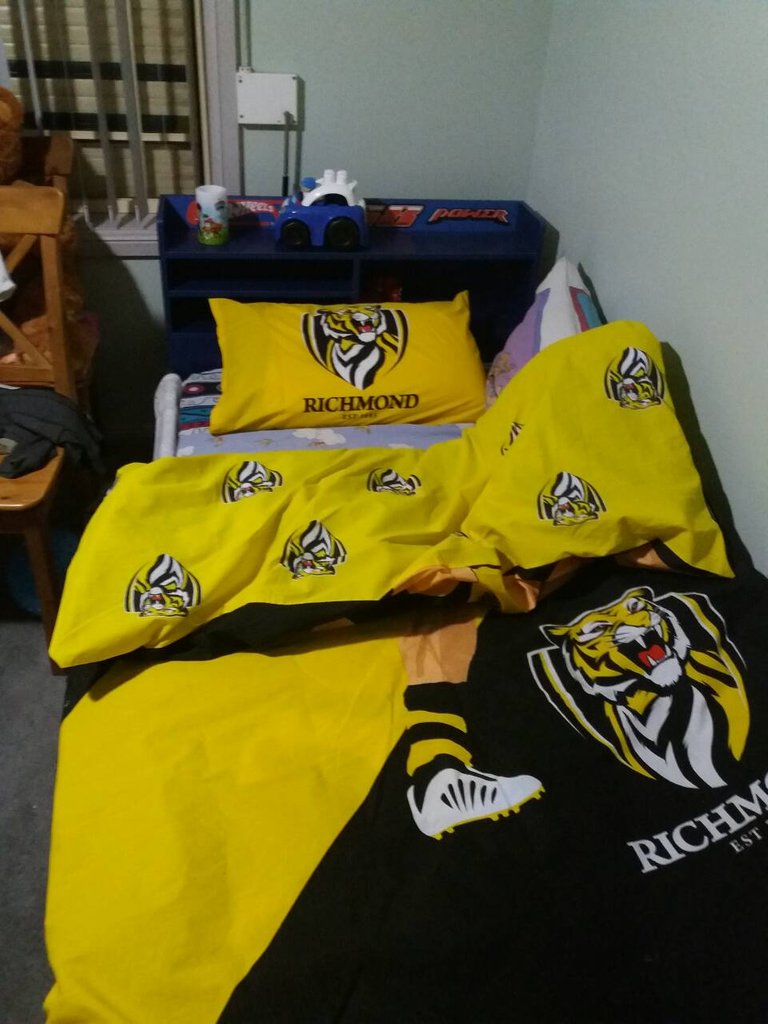 Chris, our 19 year old son, @chrismiller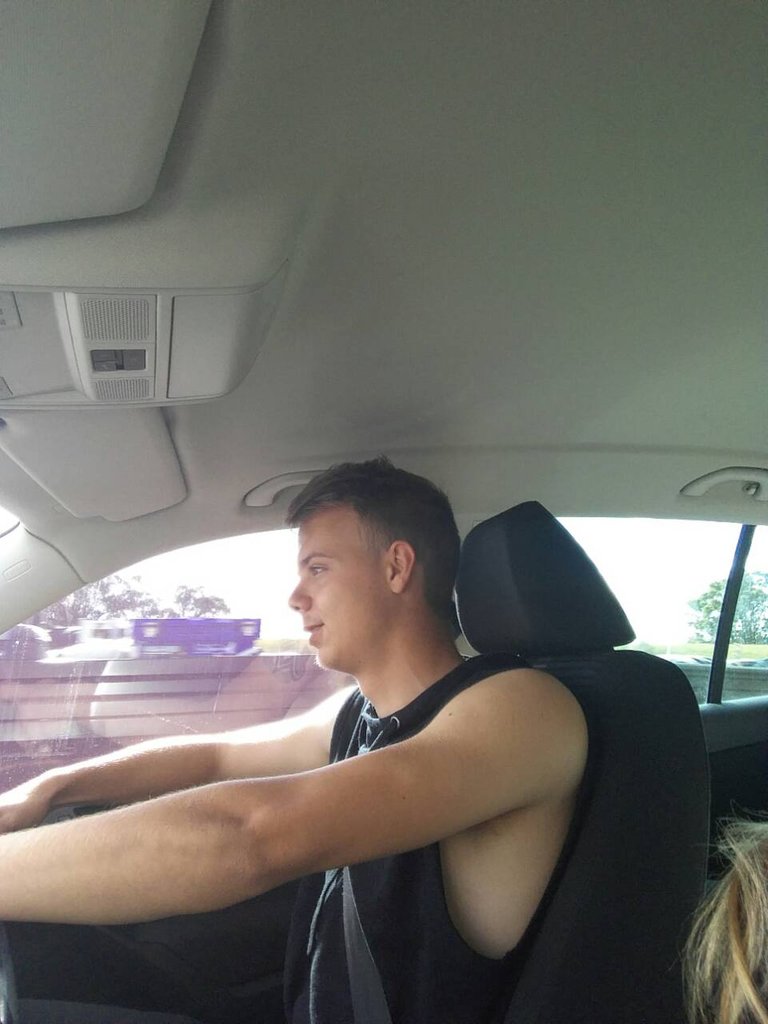 Chris was at the gym so he can write his own post if he wants to.
He wasn't at home when we took the photos of our new T-Shirts that dad bought us.
So I held up Jacks shirt and the girls held up Chris's shirt.
We all have Steemit shirts with our usernames on them.
He goes to work in the mornings, as a window installer, he works very hard and then when he gets home he usually goes to the gym or out with friends for a dinner or something.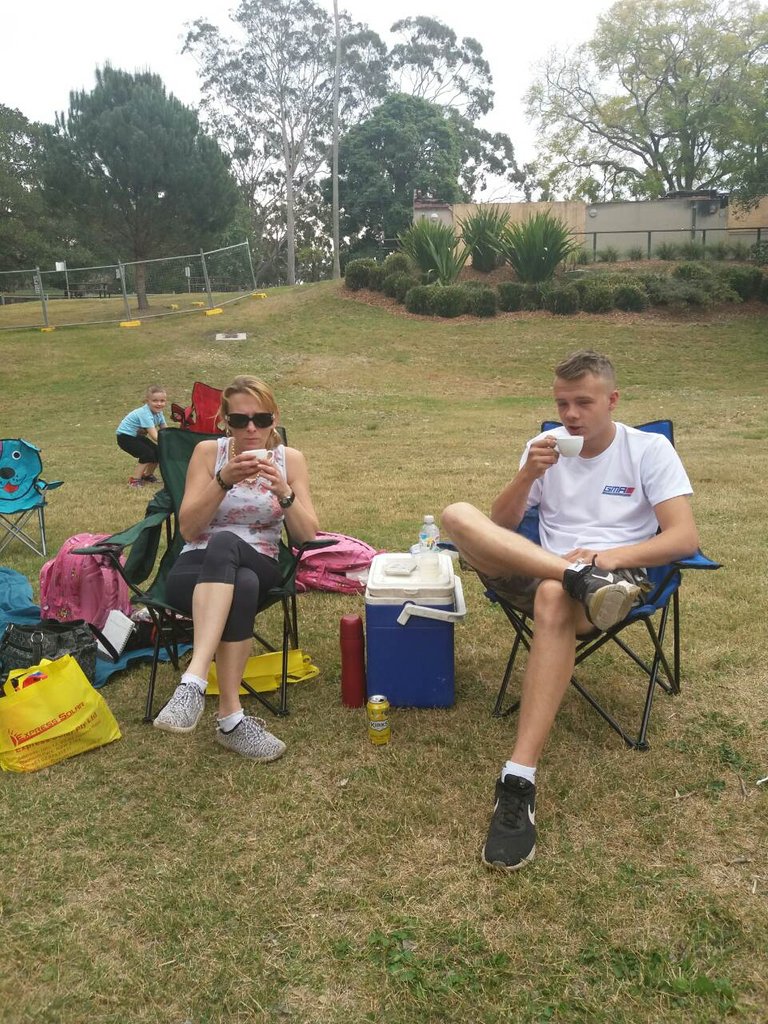 He turns 19 tomorrow and I remember when I was 19 so this is nothing unusual. Normal 19 year old.
I see that he wants to work here, he is becoming a young man. He has more opportunities here and that makes me happy as a parent.
SYLVIA @sylviamiller

It is hot here, getting used to the differences, I still have not adapted to the fact that December is Summer here and not a freezing cold winter.
I like that here I have where to take the children after school and on the weekends, they can see and experience all new things. I like how people here respect each others privacy, no one looking in your backyard.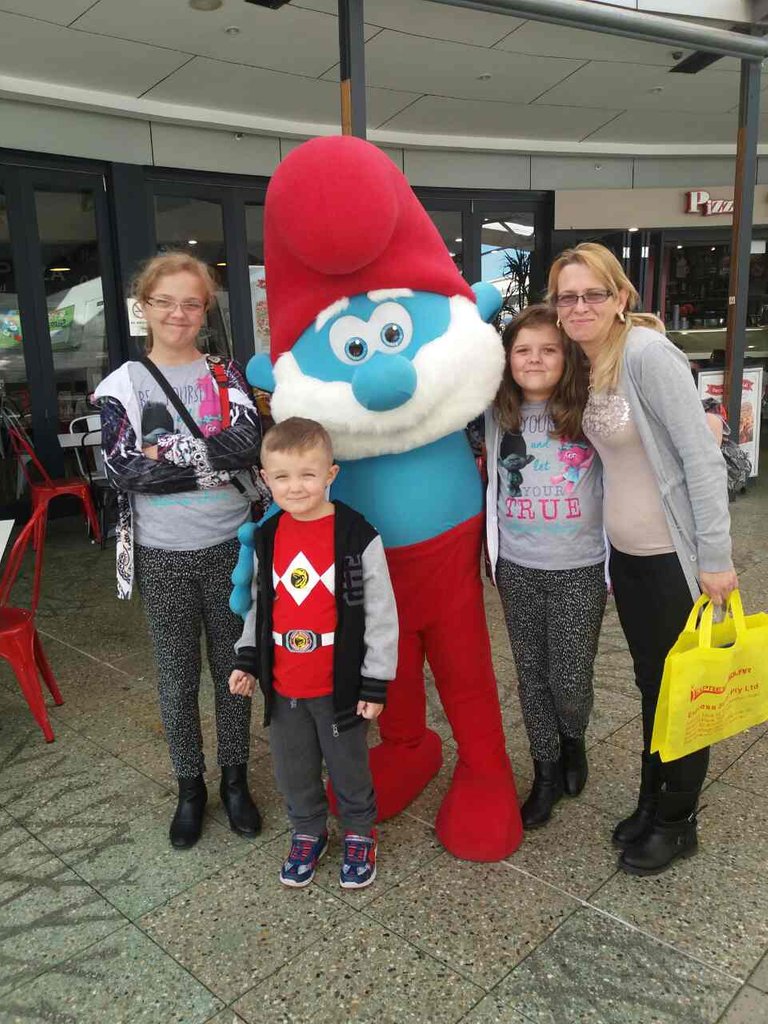 People are more honest here, people are happier, people get honest and good wages here, when I go to the shops people who work there have smiles on their faces. These are some of the differences that I noticed and really like.
Now after one year, I am learning English, my English is much better. Everywhere I go there are people who know Croatian or a language similar to it, so I have no problems communicating and getting things done.
I still feel like a foreigner, but my children are now more Australian and have fitted in perfectly, so I do feel like an Australian mum.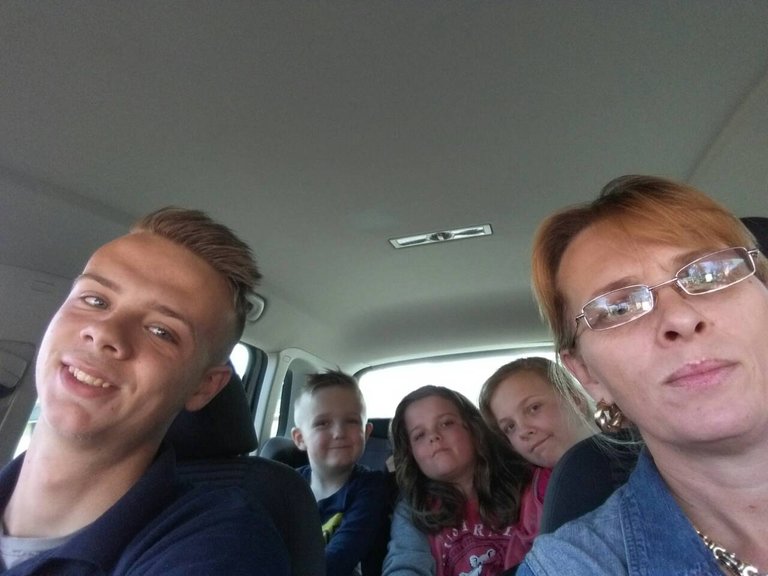 I sometimes miss the fact that I can't see my family and friends in person, I miss my backyard and all the things we used to do there as a family. This is because Jack (my husband) s still overseas and it isn't the same without him.
It is hard being here alone with four children, sometimes it feels like when the children are sick, that it takes a lot longer to get looked at by the doctors, big crowds everywhere I go.
I had no problems with driving on the other side of the road, everything is the same, just on the other side.
I see a future for my family here, my children are happier and they love life, they enjoy going to school here. They enjoy going out here, they really love it here and that to me is the most important thing. My children will be happy here and they shall be able to be who and what they want to be as free people.

I wrote this post, it was not easy, Jack fixes my English for me when I write posts and I learn English a lot easier this way. I now write my own recipes here and without any mistakes in the words I choose. Sometimes I make little mistakes with grammar, because I still think in Croatian and write in English. When Jack gets here that will change, because we will be speaking English at home all day, every day. I thought I knew English, then when I got here I saw that my English was not that good, so I am trying my best to make it better.
He does not complain about doing the fixing of my English on my posts, he says "I feel like a teacher fixing tests" ("Red penning" as he says).
It is hard at times and I can't wait for our house overseas to be sold and for us to be all together again. This has been a very hard year for me and for Jack.
I don't know if Jack will write a post about this, he said "I have nothing to add" that I have said everything. I know him best and he would say a lot if he was here with me and our children. So when he gets here he can write a post about what he wanted to say on 03 November 2017. The day that marks a full year of us being apart. We speak and see each other every day, on the computer, but it is not the same.
I hope that this post was interesting for you, it is my longest post that I have ever written, it took for ever to finish.
I enjoy writing about my family and cooking, here on Steemit I can do this the way I want to do it and not like I used to do it on Twitter with some other people in our team. This is much better and I can share my recipes as I make them. I am not a chef, I just enjoy making and trying new foods. Most of the time I make what I know already, because of the days being so short.
I have started commenting regularly now and I enjoy it here on Steemit. We have found something that we can all do together and get our whole family involved. The children bother me often "What did you write today?", "Did you write about this or that?" they are really interested in what I am doing here on Steemit.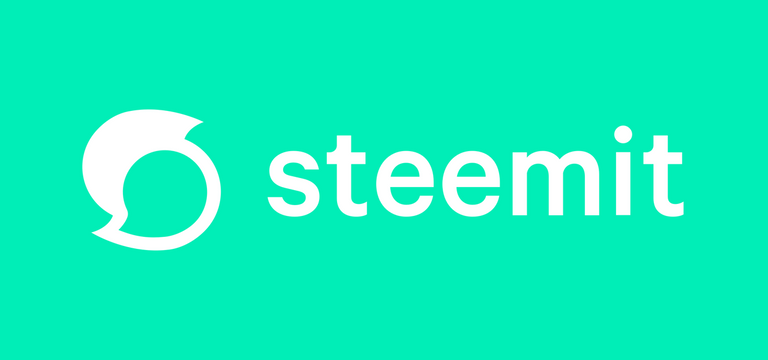 So Steemit has become our home on the internet, for us as a family.
Thank you for reading,
Jack will put links to where you can buy these T-Shirts below.
FOR YOUR VERY OWN CUSTOM DESIGNED MSP T-SHIRTS
Link to the relevant post:
https://steemit.com/minnowsupport/@malicered/minnow-support-project-how-to-get-your-own-custom-t-shirt-with-steem-sbd-malicered-designs-co-now-open
What can I say as a customer:
@malicered went above and beyond what I expected to ensure our 7 shirts get made to our wishes. He followed through at every stage of the order.
Now, mind you, getting it all right with the sizing and so on was not as easy as it looked. We Millers are all out of whack with our sizes, except for Sylvia and Chris. Especially getting it right for the little one, who is only 5 years old, yet is bigger than most 7 year olds!
Plus, he went to the extra trouble of getting a Grey shirt for our little bugger, so that it be unique, now that was way more than what I could have hoped for!
It might not seem like much at first, but we know that our youngest child has a one of a kind (for the time being) or should I say the first grey MSP T-Shirt ever!
He was flexible with the payments, in our case I paid via PayPal, but as you can see you can pay in STEEM or SBD, which is absolutely a FANTASTIC option.
All our communications via Discord chat service were very professional and yet at a "friend" level, not too formal and in a very comforting tone, so it felt like we had known each other for years.
Without any doubts, I can recommend @malicered as a professional and very cool businessman.
WE ARE OVERLY SATISFIED WITH THE QUALITY OF OUR SHIRTS!
What more can I say to describe our satisfaction with the product and service provided!
10 out of 10 is our rating!
6 very satisfied customers here! That sums it all up!