A few days ago I was shopping in the local discounter and saw some pillows for something called a Euro Pallet.
On our balcony we had a lounger taking up a lot of space but only offering a place for one person. And that person was mostly replaced by the dog who loves lounging in the sun.
Those are the things they use to deliver stuff with, in bulk, and they are able to carry a 2000kg load.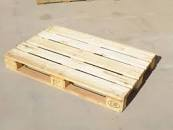 So mostly used for industrial use they are now also becoming popular for other things around the house and garden.
We also have a local lumber mill who makes those pallets with locally sourced trees and that is of course an added bonus.
We picked up the pillows and the pallets and I got to work. I must say it felt good to be making something with my hands again.
I screwed 2x2 pallets on top of each other and then added one to the side and one to the back.
The back one will be the one that supports us and the side one is for storage and drinks.
And then came another few ideas:
I do consider myself an urban homesteader growing herbs and tomatoes on my balcony so I added another green touch to the whole thing sowing salad in the top
And then to make it a bit cozier I appropriated a string of Xmas lights and strung them along the side for some "romantic atmosphere lighting".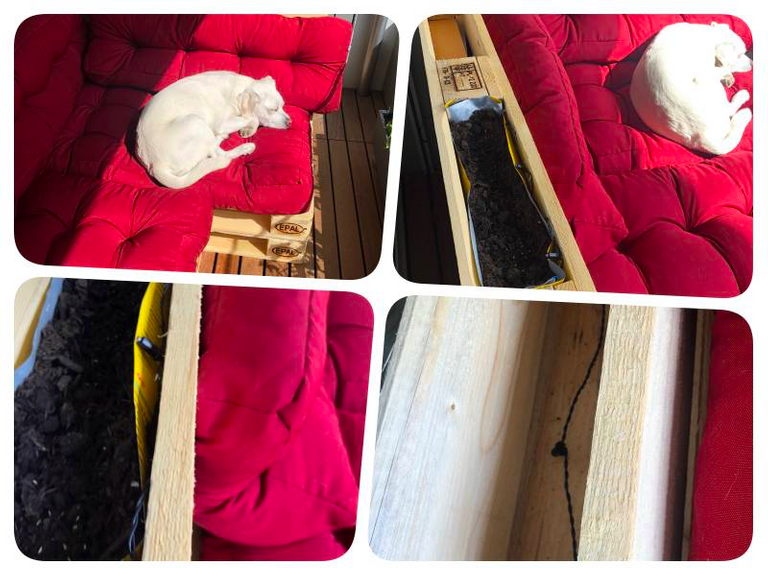 Building stuff really does help build masculine credit and now at least we can really chill together on our lounge. It fits 2 people and a dog instead of just a dog and half a human.
So I am quite proud of myself
built something
local sourced
ecologically built
happy wife and dog