I still have not been able to stop thinking about the film The Peanut Butter Falcon. Not only did I love the movie, but it reminded me of some of the most valuable lessons I have ever learned. Not surprisingly (at least to me) I did not learn these lessons in a college classroom. Instead I acquired this knowledge by watching one of the greatest teacher I have ever known... and he wasn't even a "real teacher" (those quotes are put their sarcastically... in a little while you will know why).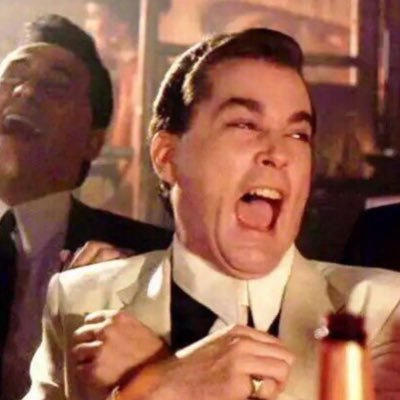 Actual footage of me when someone says a para-professional isn't a real teacher.
When I first started teaching, I was lucky enough to meet a para-professional named Dave. For those of you who aren't familiar with school jargon, a para-professional may also be called a "teaching assistant", "teacher's aide", "student aide", etc. I still shake my head at the thought that some people think that these dedicated people are not "real teachers". A certificate does not make a teacher. Dedication, caring, knowledge, talent, and skill does.
Dave had it all. He just happened to have it wrapped inside of a 6 foot tall, 26 year old, tattoo covered, back-ward-hat wearing, Chicago accent having wrapper. (Or perhaps I should say "rapper" because Dave liked to do that as well.)
From the first time I saw Dave interact with the students in his care, I knew I was in the presence of greatness. Dave worked with some of the kids with the most severe needs. Some had Down Syndrome. Others were on the Autism Spectrum. A few could not walk. A couple could not talk. But no matter what, Dave treated every kid the exact same way. He treated them like they were his younger brothers and sisters.
But what does it mean to treat someone like a sibling? It means having their back, giving them advice, caring about them, and loving them unconditionally. But those are only the things you will see in a 1950s sitcom. In real life, treating someone like a sibling also means messing around with them, telling jokes, and "busting" on each other. (Some may refer to "busting" as good hearted teasing, ribbing or "busting balls").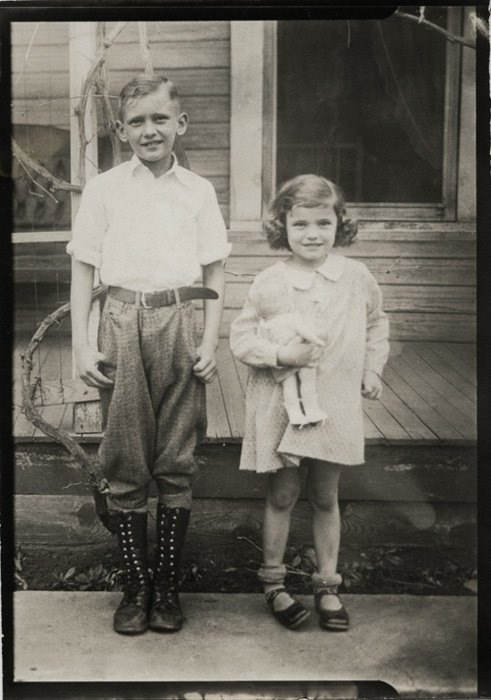 This photo was taken 8 seconds before Billy took Millie's doll and chucked it on the roof.
Before I go on, it is important to note that I am very hypersensitive to bullying. I will not stand for it in any way. But I also know there is a COLOSSAL difference between "bullying" and joking around. Joking around results in all parties laughing and having a great time. Bullying occurs when the laughter is at a person's expense... and he isn't enjoying it too.
Dave was definitely not bullying anyone. The kids all loved Dave. He was their hero. Why? Dave did what few other people (outside their own families) ever did... he treated them like people. He did not treat them like fragile little eggs that would crack under the slightest amount of stress. He did not treat them like babies who needed to be coddled and taken care of. He did not treat them like freaks that should be avoided or stared at.
A big part of this was Dave's willingness to joke around with the students the same way he would joke around with any teenager. One time I was lucky enough to witness this first hand.
One of the kids Dave worked with was named Mike. Mike had severe Cerebral Palsy and could not speak. This resulted in two things. First, Mike required the use of a programmable speaking device. Second, very few people knew how funny Mike was.
Dave knew.
Have you ever been at a party and you say something so funny that everyone within earshot spits out their drink and laughs? Perhaps they even go and tell other people who did not hear it the first time. When this happens, the deliver of the joke is walking on air. It is a huge win. Unfortunately, this is very difficult to accomplish if you are unable to speak.
Luckily for Mike, he had Dave.
Remember that programmable speech device I mentioned before? Well back in the early 2000s you needed to have someone speak into the machine to record the desired phrases. They held down the button, waited for a the beep and spoke the necessary words. This is how Dave became Mike's voice. And do you remember Dave's super thick Chicago accent? That's right. Whenever little Mike wanted to communicate, he hit a button and one of the Chicago Bears Super Fan's voices boomed out of the machine.
One day Dave took several students to a local sandwich shop. This was one way to provide authentic instruction for how the students would get around in the "real world". On this particular day, it would be Mike's job to place the order. He would roll up to the counter, hit a few buttons, and the Super Fan voice would hold up Mike's end of the conversation.
The man behind the counter greeted Mike.
Mike hit the "Hello" button.
The man asked "How are you doing today"?
Mike hit the "Not bad, how about you?" button.
The man said he was doing great and asked what Mike would like.
Mike hit the "Say the order" button.
But instead of rattling off the order for lots of saaaassssages, the machine screamed...
"Put all the money in a bag!"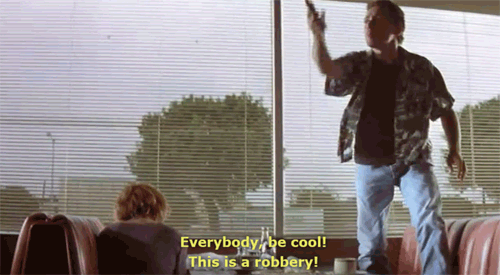 At first, all of the other patrons looked horrified. Who had done this to this poor boy? What monster would tease him so. Why would they embarrass him like this?
The jaw of the guy behind the counter dropped as all of the color ran out of his face.
Everyone else just stared in stunned silence. No one knew what to do. And then Mike started laughing uncontrollably.
The other kids soon followed.
Next, the man behind the counter caught on and began to chuckle too.
Mike hit the button a few more times until all of the patrons figured out he was not the butt of the joke, he was reveling in it.
Do you know that feeling when you are so funny that you make an entire deli cry laughing?
Mike does.