We've already seen tremendous amounts of support for our endeavor to open a Crypto-centric makerspace!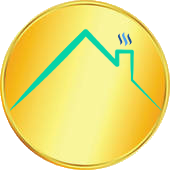 I've talked about creating a token that could be used for various aspects of the business, and have gotten some great feedback on that idea as well. So I have decided, with the help of @platforms, to create a token on the Bitshares Decentralized Exchange! SteemHouse Tokens (STEEMHOUSE) will be a way to raise the appropriate funds to not only secure a lease for a physical space, and all the necessary equipment and supplies to fill the space, but could be a means to fully upgrade, and eventually fund a permanent location for our makerspace!

We've got a few intended uses of these tokens.
We believe the key to any successful token is usefulness. Many are simply for trading, many are made for a purpose. Beyond the ability to trade these tokens with others just like any other cryptocurrency, giving them volatility and potential profitability over time, they will be accepted as a means of payment for products and services from and within The Steem House makerspace. Here are some of the things people will be able to use these tokens for:
Members of the local community will be able to use these tokens to pay monthly membership dues, purchase workshop and class tickets, buy materials/supplies for their projects from our "Maker Mall", and more!

Holders of this token that will likely never interact with our physical space will still be able to use them to purchase products made by members of @thesteemhouse, participate in raffles, contests, auctions, and more!
There are plenty more things we can do with these tokens, and we plan to incorporate them into as many aspects of our business model as possible, alongside STEEM and SBD.

Token sales have been a fairly successful method of funding a startup, and we feel our project has what it takes to do the same!
We believe we have a strong business model, and a strong set of values on which to build that business. We want to be able to offer an increased value to the Steem Blockchain from the creatives in our community, and offer an increased value to the creatives in our community from the Steem Blockchain, while supporting entrepreneurs and makers around the globe!
The full token sale will begin May 1st, and we will be publishing a detailed explanation in the coming days on how SteemHouse Tokens will be distributed, including information about how the full token sale will be handled, and how each phase will move us closer to our ultimate success. A few details that can already be shared are:
There will be a 1,000,000 token maximum supply when all coins have been issued.
We opted to choose a million token supply because it will give us a little more pricing flexibility over the default setting of 100,000 tokens.

@platforms will receive 10,000 of these tokens as a retainer of sorts for current and future services rendered.
If you have an idea for a project or community, the guys over at @platforms can help you get everything set up, and help you focus on your work, instead of spending half of your time marketing and building a following around it.

A portion of the tokens will be reserved for a bounty program.
This will allow us to hold contests and other events to help promote the token sale.

Our Dream Team will also receive 10,000 tokens, distributed according to the size of each investor's stake. (For every STEEM you invested, you will receive 5 SteemHouse Tokens.)
Our Dream Team is a group of early investors who have have purchased a lifelong portion of our blog earnings. They will likely always receive kickbacks when we do things like this. If you're reading this, and you're on the Dream Team, thanks again for all of your support! Without you, even these DEX tokens would not have been possible, so this is just our way of making sure you guys are taken care of!

Tokens will be issued in batches, sold at an increasing price with each new batch.
This should help to incentivize investors to get in earlier rather than later to get tokens at the best value.

50,000 STEEMHOUSE Tokens are available for PreSale for 1 BTS each at Bitshares.org. This equates to about 16 cents each, and will pay for additional marketing of the token sale, and given a speedy finish, would be plenty to finally get this ball rolling in a physical way, with full confidence that more funding is soon to follow.
GET YOUR PRESALE TOKENS HERE
We are still willing to take on a partner who would give us an immediate start. Once we have raised enough via this token sale to get running, that opportunity will likely end, so if by chance any whales are reading this... Now's your chance to get in before we take off!

Given the right start, we truly believe this business could outlast Steemit itself!
We of course don't want to admit the possibility that our beloved network could ever fail, but we are confident enough to say that if we can get this place started up the right way, it will last for decades, likely being passed to our children... We will work night and day to ensure the success of this venture, and strive to bring the most value we can to the world at large.
Will you be a part of something bigger than any of us?

Click below to visit our shiny website, and learn more about us, or connect with our other social pages!

Come hang out with us on Discord! If you've got any questions or comments about what we're doing, @thatsweeneyguy would be happy to talk your ear off about it :)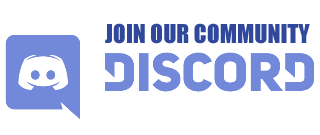 If you like the idea of a crypto-centric makerspace being funded on the Steem Blockchain, consider supporting us with an upvote or resteem! Follow us to keep up to date with all the latest developments!