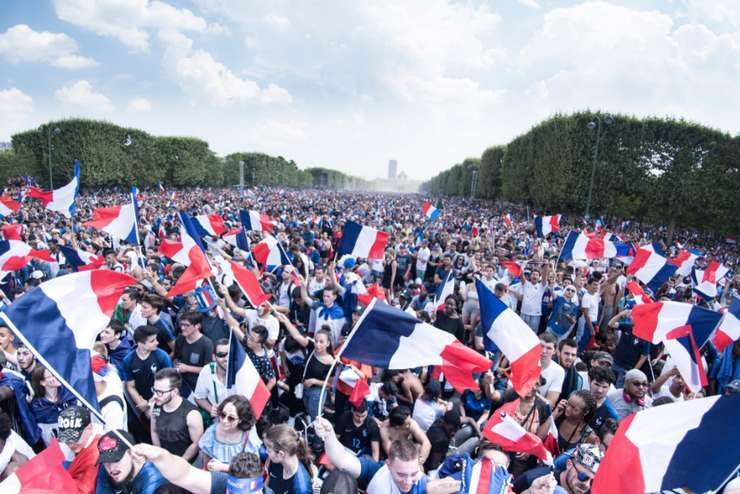 Paris On the return of the World Cup winning French team, a grand reception was held on Monday and there were thousands of footballmakers on the Champs Elysées.
Fire Brigade gave the 'Water salute' to the players and the air France jets were showered with water. First, the captain Hugo Loris and coach Didier Deschamps came out of the plane.
He walked on the red carpet and tossed the trophy in the air. Now the victors of the players will start with the procession of the Elisee Palace.
thanks everyone