Hello hive friends,
I hope you all are well and healthy.
Everyday I do new things and I love sharing my daily experience with all of you.
So let's start, about of my today diary entry.
I woke up at 5 am today then after that i went to my kitchen for having a glass of hot water and after it i was feeling refreshed and then i saw the weather and it was very nice and then asked my children to go for a walk, then till 6 am, we were ready and then started walking. We came across very interesting places. When we were going, we went through the roadside area where we could see vehicles and it was too busy road and there we went to a nearby shop to buy some thing and after then we continued our walking and after all when were coming, we went across fields which were tilled a day before, to sow seeds and to grow crops. And the fragrance of soil was coming and we felt very good and the weather was also blue too. After some time we reached back our home and at home, i went to my room for seeing the television and on the television i saw some program and after that i took my phone for some news and after that i took my bath and had the breakfast and went to my office.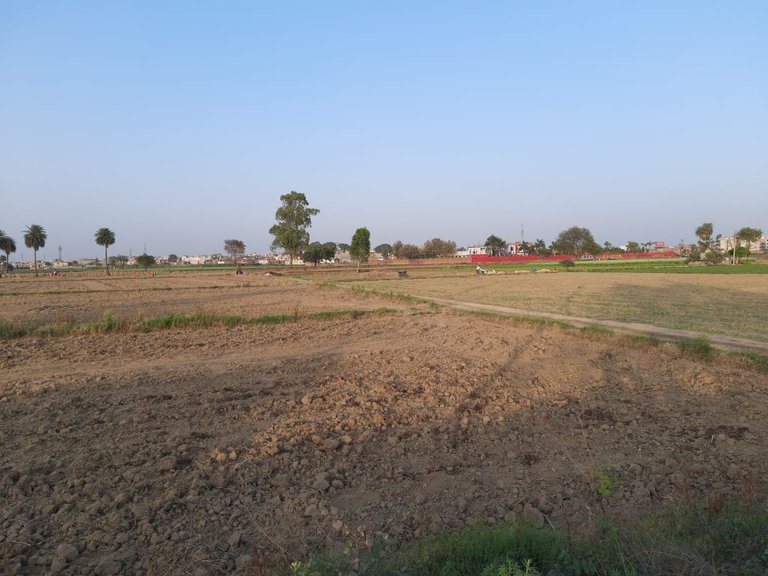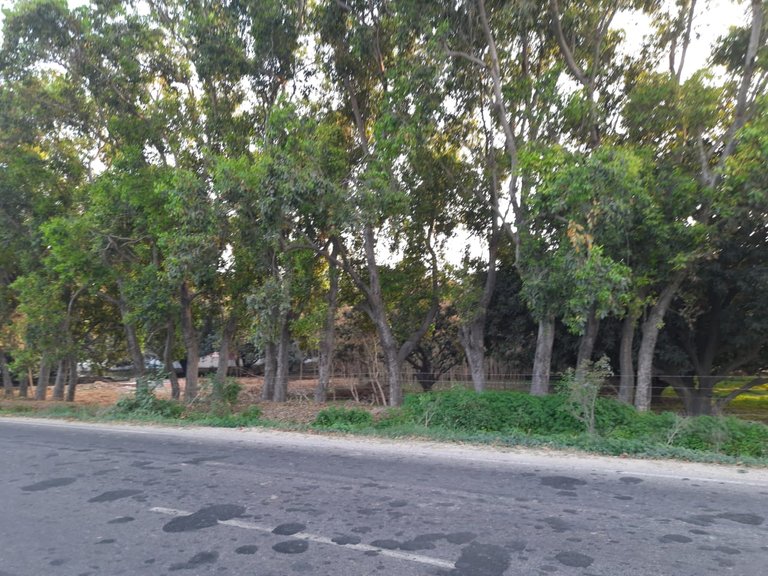 Then I reached the office. I greeted my colleagues. Then we had to do today's anchoring, so we all went to the anchor room. I anchored the news there. And I shared the news and set today's news schedule. Today there were many news. Some positive and some negative. However, I only share news that I find well and new. So let's talk about the news. It was news that A religious program was happened in the Shiv temple and in that many people were there who were singing song for praising the Lord Shiva. Also people did a Jalabhishek on Lord shiva and they sang the songs which provided a lot of shanti to everyone's mind and they were happy too while doing that.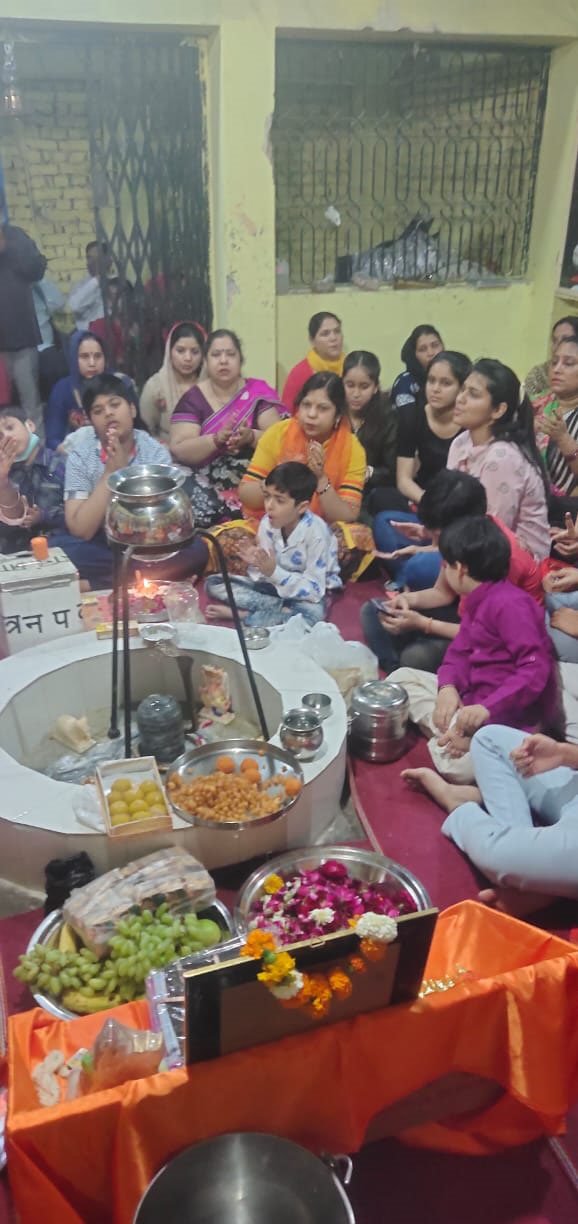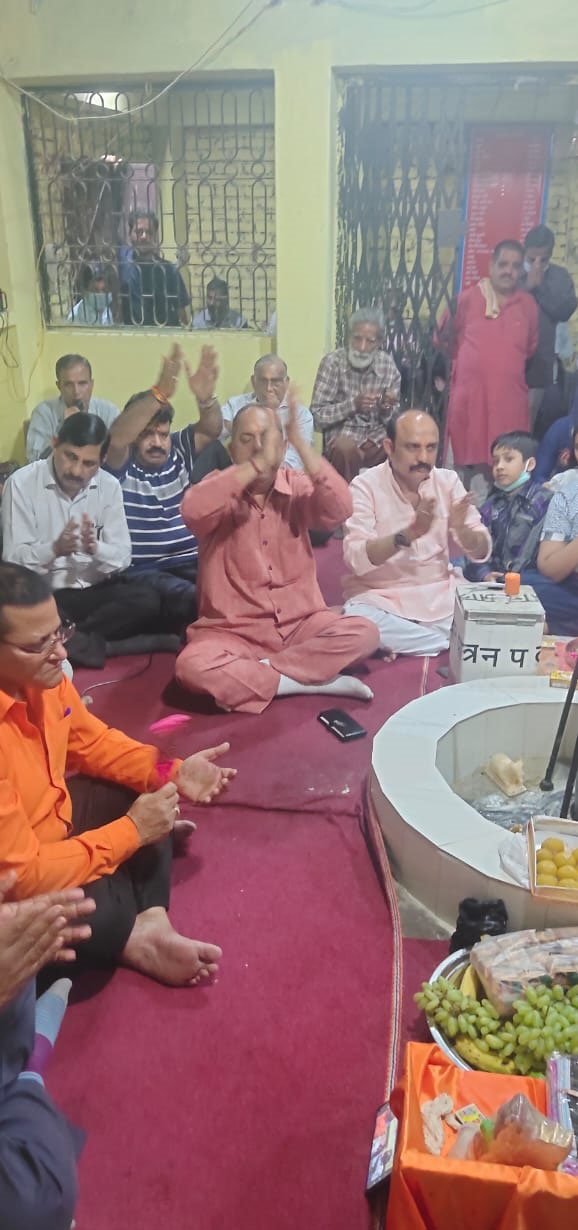 In the second news, it was told that Mahila Chopal was organized in Tehsil under the Mission Shakti being run by the state Chief Minister to empower women. In the meantime the member of the Women's Commission, who came to the program, heard the problems of women with police administrative officers and instructed the woman under the police station. The woman police chief diagnosed the complaint under the police station. The member of the Women's Commission, said that the Chief Minister of the state is being motivated to make women self-reliant and due to the tireless efforts of the Women's Commission, the work is being done to make the women fearless and to advance the society. And the main message of the meeting is that "If the woman is safe, then the country will also be safe."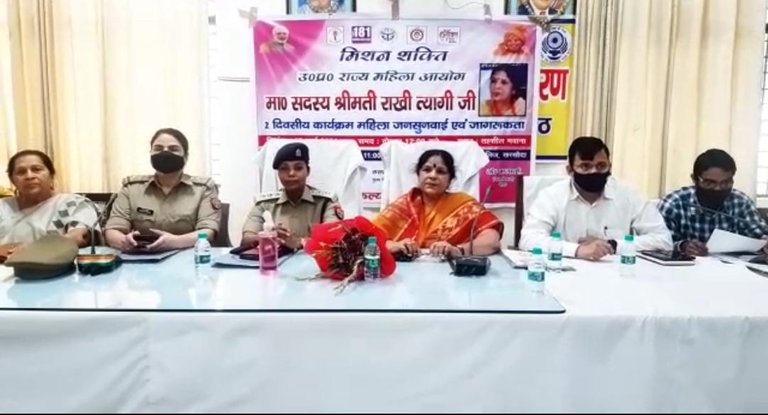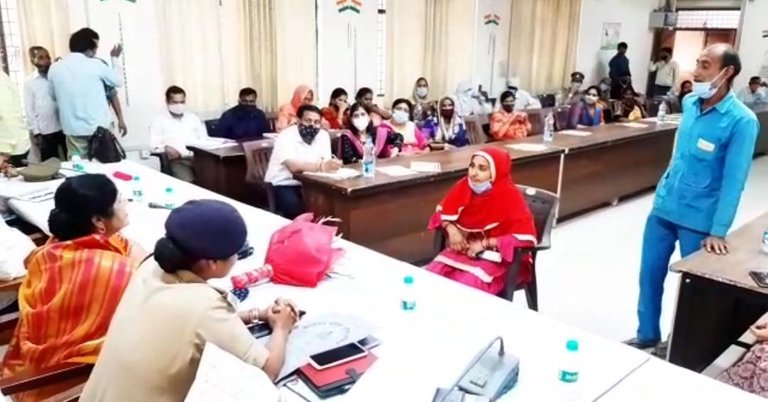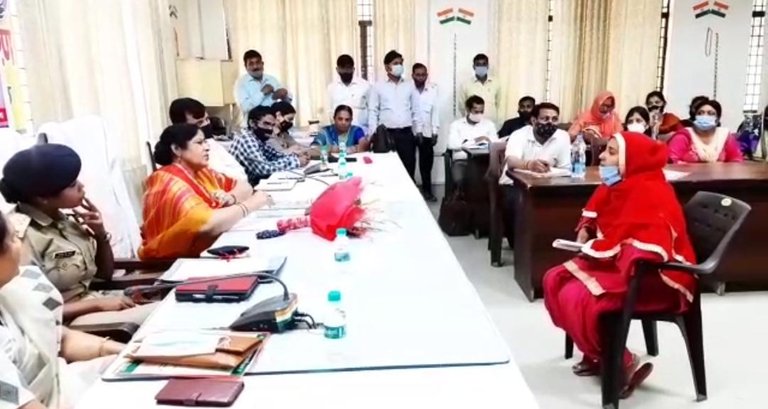 I was home till 9 pm and then i washed my hands and then i took the dinner with my family and with that i saw the television and we saw some movie. It was a nice one and also new. It was named Dabangg and it was very funny too. We laughed a lot while seeing the movie. After that i went to my room for making a post for @hiveblog and i was completed with it, i watched the movie again and after some time i went to sleep.
Thanks for all hive friends
Have a good day.
I hope you like it.